Astronomical prices, complicated installation processes, and high utility bills are among the first things that come to mind when air conditioning systems are mentioned. In this Frigidaire FFRA0511R1E AC review, we're going to take a look at how this AC can help you regulate the temperature in your home at an affordable cost.
Like most window ACs, this Frigidaire's model comes with an installation kit, and you can mount the unit onto a window on your own, so there's no need to spend money on installation. However, you must first estimate your cooling needs so that you can know if this unit is the right choice for you.
Our Frigidaire FFRA0511R1E AC review will help you do that by taking you through the model's most important features. Go through our guide to cooling systems if you want to find out more about different types of air conditioners.
Key specifications of the Frigidaire FFRA0511R1E AC
| | |
| --- | --- |
| Maximum cooling output  | 5,000 BTU |
| Combined energy efficiency ratio  | 11.0 CEER |
| Maximum airflow volume  | 136 CFM |
| Dehumidification capacity  | 1.1 pints per hour |
| Minimum window width | 23 inches |
| Window mounting kit | Pleated quick mount |
| WiFi-enabled | No |
| Latest price | Check latest price here |
Core features of the Frigidaire FFRA0511R1E AC
Frigidaire is one of the leading manufacturers of cooling and heating systems since the brand's mini-splits or heat pumps are famous for their efficiency and durability. The brand offers more than thirty window AC models equipped with different sets of features.
The most powerful models can offer cooling, and in some cases, heating outputs that exceed 24,000 BTUs. Also, depending on the model, Frigidaire's units can have slide-in-out chassis that enables you to install them through a wall or mount them on a window.
The FFRA0511R1E isn't one of its high-end models, and it lacks the standard features of entry-level ACs. Despite this, Frigidaire's model can be a great and affordable single-room cooling solution that won't drain your budget.
Read our Aprilaire 5000 review if you want to improve your home's air filtration system.
Size and style
The first step you need to take in the process of selecting a window AC is to check the width and height of the window onto which you want to mount the AC.
These appliances are designed for use with single-hung or double-hung windows, and you'll have to search for a vertical window AC if you have sliding windows in your home.
The FFRA0511R1E is 16-inches wide, so the window on which the unit is going to be installed needs to be between 23 and 36 inches wide. Also, you won't be able to install this Frigidaire's model on windows with heights below 13 inches.
The visual appearance of the unit is minimalistic, and louvers dominate its front. The control buttons are located in the lower-left corner of the model's front part, which makes adjusting its settings easily.
The design of this window AC seems a bit outdated, and the brand offers more modernly designed units in a similar price range. Check out our guide to the best slider window ACs to find a cooling unit that is compatible with windows in your home.
Coverage area
The maximum cooling output of the FFRA0511R1E model is 5,000BTUs, and you can only use it effectively in rooms smaller than 150sq/ft.
Moreover, this Frigidaire's model doesn't have the heat pump function, so you need to look for alternative options like the Frigidaire FHWH112WA1 if you want to use a window AC as a supplementary heat source.
You should also keep in mind that the FFRA0511R1E's coverage range depends on the weather conditions, and the unit might need a lot of time to cool a 150sq/ft area if the outdoor temperatures are above 100F.
The manufacturer doesn't offer any information about the model's operating temperature range or the minimum and maximum room temperature it can achieve. The unit's temperature knob has seven settings, but it doesn't show you the exact temperature values.
Most window AC can set room temperatures in the range between 60F and 90F, so it's pretty safe to assume that the Frigidaire FFRA0511R1E operates within this range. You should go check out our guide to the best window heat pumps if you need an AC you can use during cooling and heating seasons.
Cooling efficiency
This Frigidaire's model isn't Energy Star certified, and it doesn't have a built-in Energy Saver function. The unit also doesn't have the standard 24-hour Timer and Sleeper modes that lower its power consumption.
Despite this, its energy efficiency rating is 11.1 EER, while the combined energy efficiency ratio is 11.0 CEER. Such high-efficiency ratings suggest that the unit doesn't need a lot of power to regulate the room temperature daily.
This AC uses just 120 Watts per hour, and it will consume less than 3kW if it runs continuously for 24 hours. However, the fra0511r1e's energy efficiency also depends on how well the room is insulated and it will have to work harder to achieve a certain temperature if the room's walls don't have proper insulation.
Browse through our guide to the best ventless air conditioners if you're searching for an evaporative AC that doesn't consume a lot of power.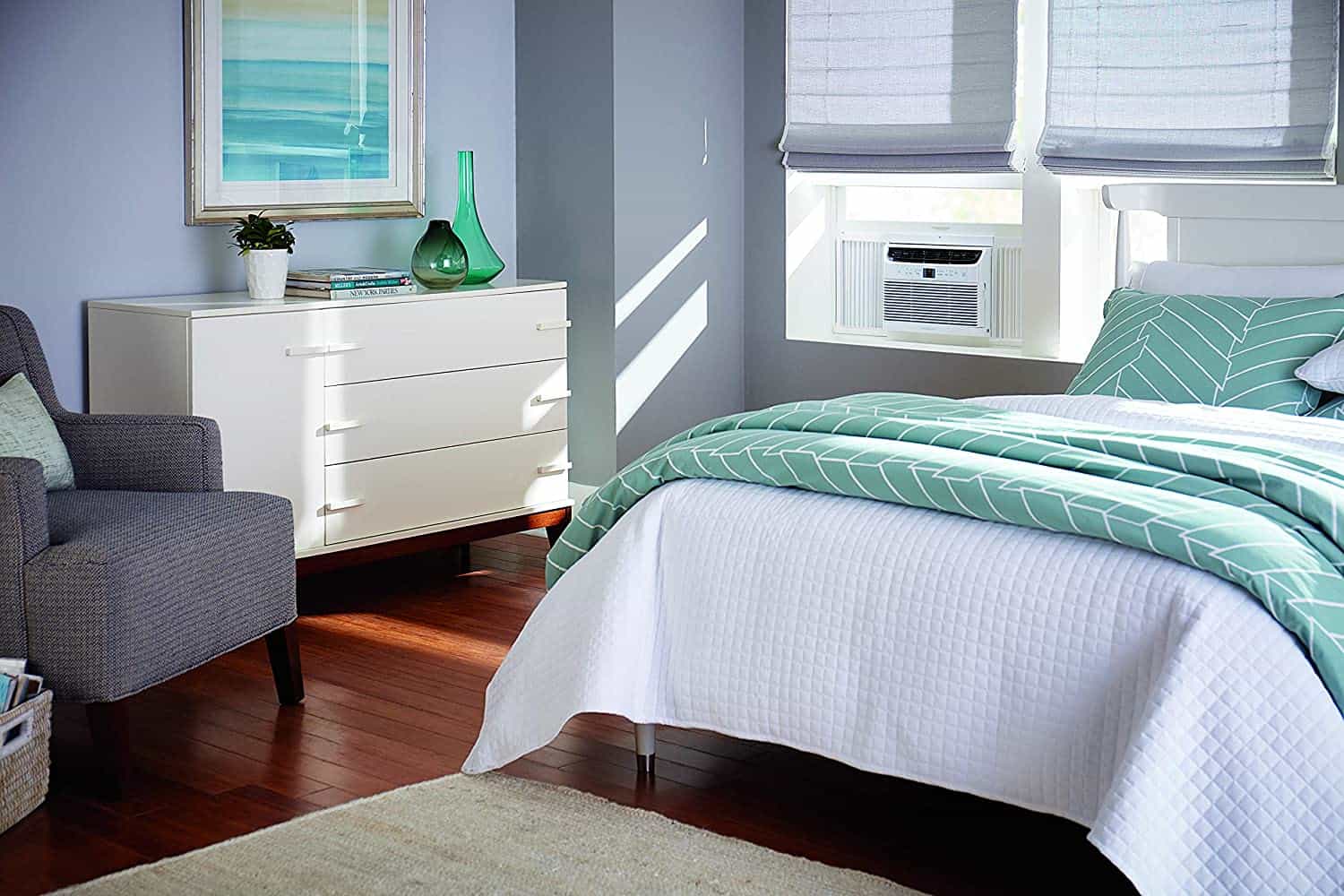 Airflow controls
You shouldn't expect a lot from the Frigidaire FFRA0511R1E in terms of airflow, as the unit can only generate between 111CFM and 136CFM of airflow. Moreover, you can choose from just two airflow distribution patterns, which makes targeting a specific area of the room difficult.
This window AC has two cooling and fan speeds, and you can choose if you want to operate the unit at low or high capacity. In addition, the mode knob that is located on the front part of the unit lets you change the cooling and fan settings.
Also, this window AC only has mechanical controls, and you can't control it remotely or program it to shut on or off while you're not at home. Check out our Senville mini-split review if you need an AC system that grants you complete control over the airflow output.
Noise level
The least noise this AC can make while operating at the low cooling or fan settings is 51.3dB, and its noise level rises to 56.5dB if you increase its cooling or fan speed. Hence, the FFRA0511R1E is far from being the quietest window AC in its price range.
Although it isn't an ideal option for a bedroom, this Frigidaire's model can still be a very effective cooling solution for a garage, home-based workshop, and similar spaces where its relatively high noise level won't disturb your activities.
You should go through our guide to the best garage air conditioners to explore different cooling and heating options for this part of your home.
Dehumidification and air filtration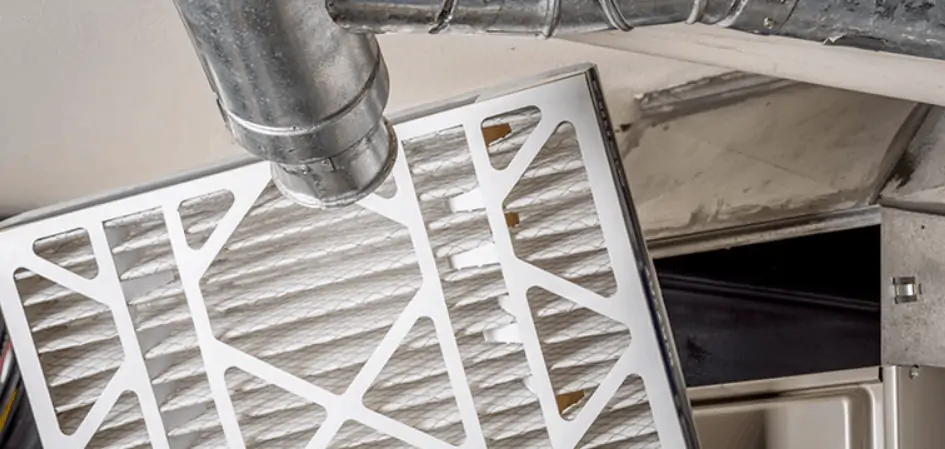 Besides cooling a room, you can also use this window AC to regulate the air humidity levels. The ffra00511r1e's dehumidification capacity is 1.1 pints per hour.
Although most window ACs can absorb more moisture than Frigidaire's model, you can still use it to lower the air humidity in bathrooms or kitchens. The unit is equipped with a washable air filter that improves the air quality in your home by capturing air pollutants and odors.
Optionally, you can purchase a more efficient electrostatic filter and replace the AC's original air filter if you want to remove allergenic particles from the room. Read our guide to the best washable furnace filters to find models that can help you improve the quality of air in your home.
See Also: What the Best Frigidaire Air Filters?
Installation requirements
Once you've checked if the size of your window is suitable for the FFRA0511R1E AC, you'll be able to complete the installation process quickly. The adjustable side panel that seals the space between the window and the AC is easy to mount, so you won't have to spend a lot of time adjusting it.
This Frigidaire's model weighs 47lbs, so the chances are that you're not going to need a window AC holder to support its weight. However, getting this accessory will ensure that the unit is stable and it can prevent potential accidents.
The power cord is six feet long, and you may need an extension cord to connect the unit to the nearest power outlet. Browse through our guide to the best portable air conditioners to explore cooling solutions that don't require professional installation.
Warranty and price
The cost of entry-level window ACs spans from $150 to $250, and the Frigidaire FFRA0511R1Efalls into this price range. The manufacturer offers this model at the price of $250, but you can get it from different online and offline retailers for approximately $160.
The unit comes with a 1-year limited warranty and a two to the five-year limited warranty for the sealed system that includes the tubing, compressor, evaporator, and condenser. You must register the product after you purchase it to activate either of its warranties.
Read our LG 12,000 BTU AC review if you need a more robust window AC than the Frigidaire FFRA0511R1E.
The pros of the Frigidaire FFRA0511R1E AC
Great cooling solution for small spaces
With the maximum cooling output of 5,000 BTUs, this window AC can only regulate room temperature in spaces smaller than 150sq/ft. However, its compact dimensions enable you to find space for it even if the room you want to cool has small windows.
Easy installation process
This AC unit comes with an installation kit that contains all accessories you need to mount the AC onto a window. Optionally you can get the Frigidaire's air conditioner side panel kit that can help you reduce drafts and keep the room dry.
Durable components
The parts of this window AC don't break down easily, and you can use the unit for years without having to repair any of its components. With regular upkeep, you can keep using this AC for more than five years.
Low power consumption
Even though it isn't Energy Star certified, the Frigidaire FFRA0511R1E AC doesn't need a lot of power to lower the room temperature. The unit uses just 0.12kW per hour, so it's unlikely to inflate your utility bill even if you use it every day for the duration of the entire cooling season.
Affordable price
You don't have to spend a lot of money on this Frigidaire's AC since you can purchase it for less than $200. Moreover, you can install the unit on your own and save money on installation costs.
The cons of the Frigidaire FFRA0511R1E AC
No remote control
The AC only has mechanical controls, and you need to make all the setting adjustments using its temperature and mode knobs.
A limited set of features
Programming this AC isn't possible because it doesn't have the 24-hour timer function. Also, this Frigidaire's model doesn't have the Sleep mode, and adjusting the room temperature automatically is impossible.
The best alternatives to the Frigidaire FFRA0511R1E AC
Aside from affordability, the Frigidaire FFRA0511R1E AC doesn't have much else to offer. Its limited cooling output and airflow volume make it only suitable for rooms smaller than 150sq/ft.
This unit can be a great fit for bathrooms and kitchens because of its dehumidification function or garages and workshops that have narrow windows due to its compact size. We've shortlisted several alternative options that offer more advanced sets of features, so here's what they have to offer.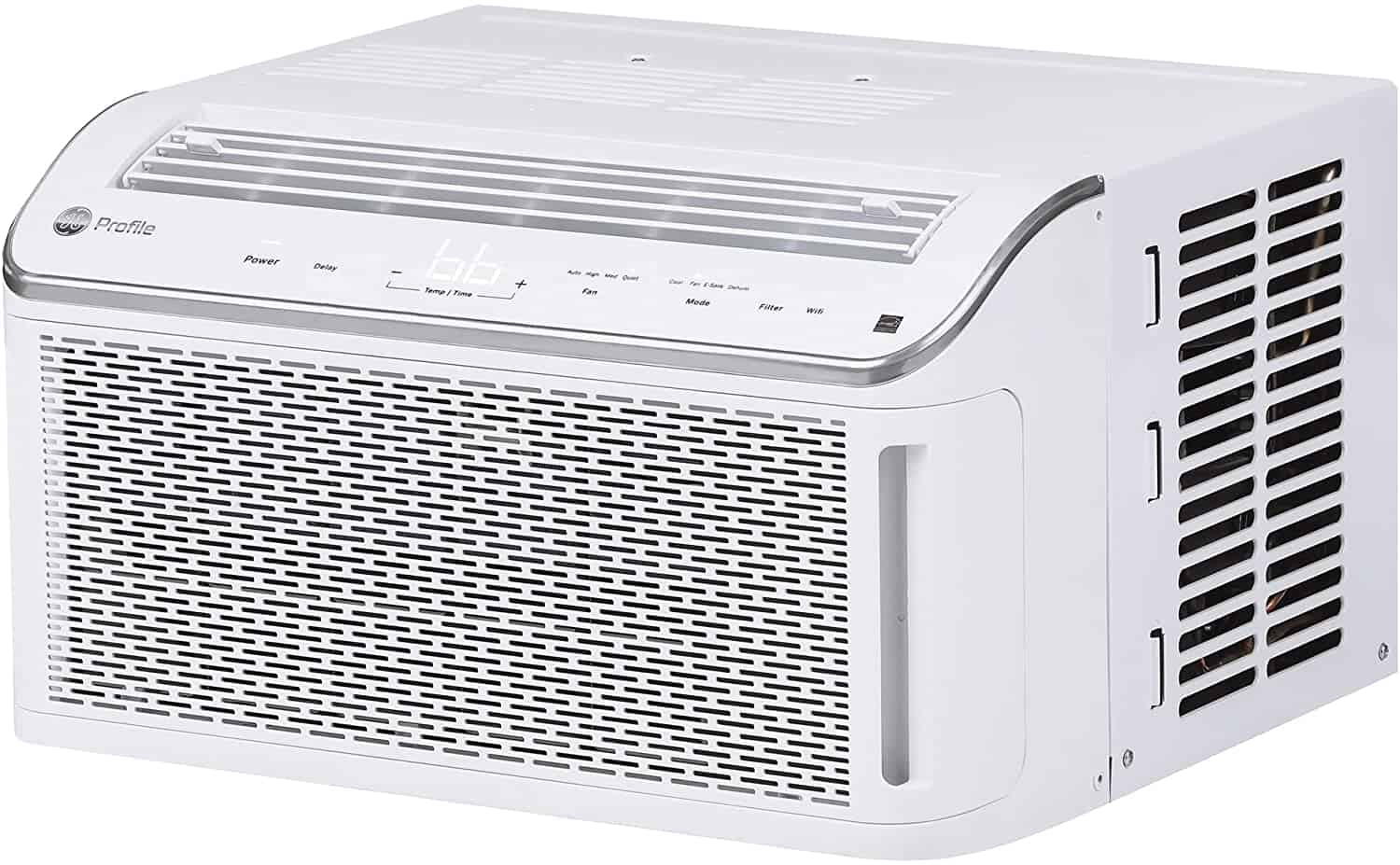 The cooling output capacity of 6,150 BTUs makes the GE PHC06LY AC a great match for rooms up to 250sq/ft. Depending on your current needs, you can use this 2-in-1 window AC in cooling, fan, and dehumidify modes.
The GE's unit can operate at three cooling and fan speeds, which allows you to adjust its airflow volume to the room temperature conditions.
Pairing the AC with Google Assistant or Amazon Alexa enables you to control the PHC06LY with voice commands, while you can also install the Smart HQ app and adjust its settings from your phone.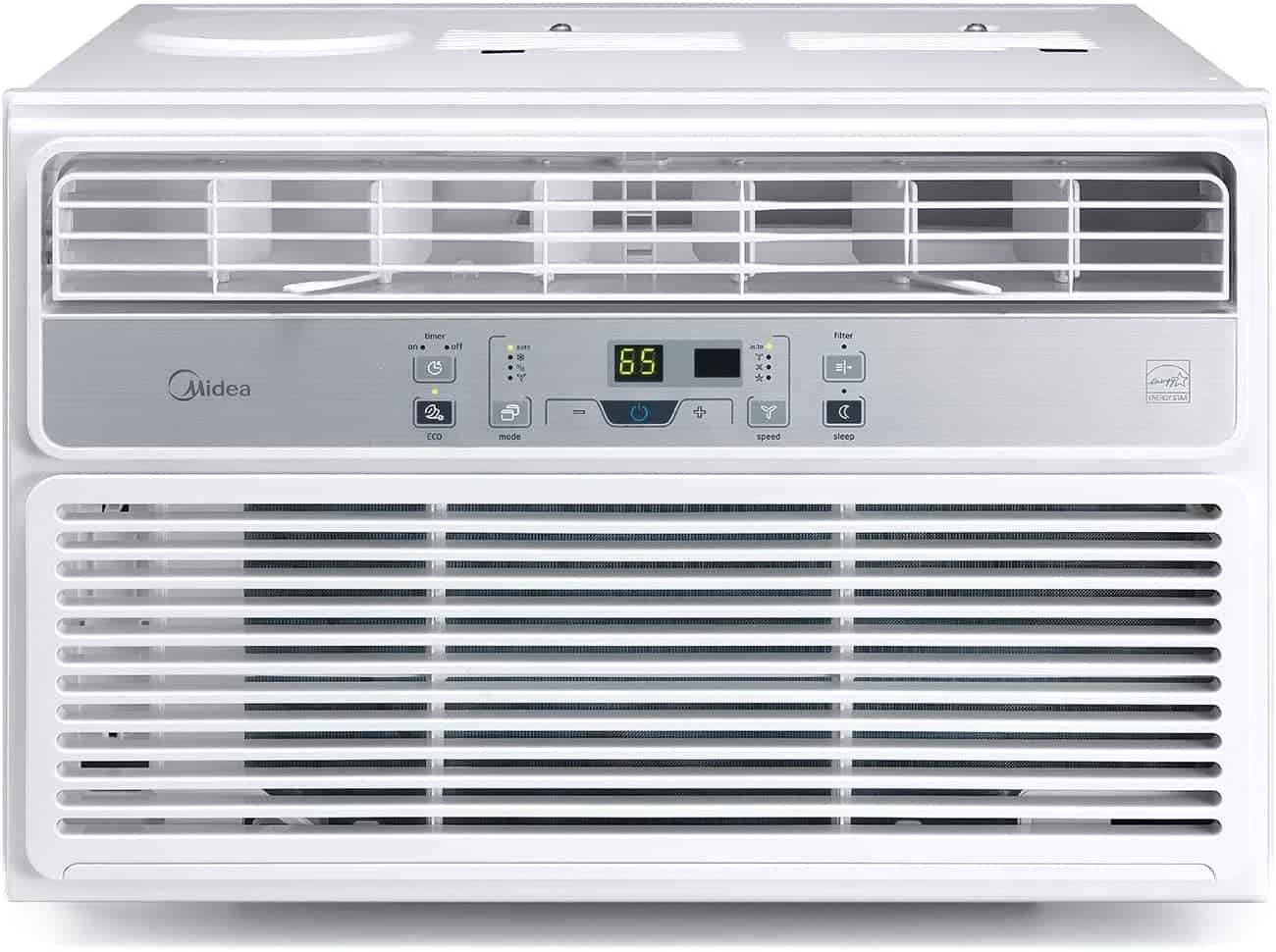 The features of the Frigidaire FFRA0511R1E and the Midea EasyCool window air conditioners are almost identical. Both models have the same cooling outputs and coverage areas, and they're designed for windows that are between 23 and 36 inches wide.
The Midea's unit doesn't have a remote, and you have to turn its temperature or mode knobs to adjust its settings. These two windows ACs have the same CEER ratings, and neither of them is going to consume too much power during the cooling season.
However, the Midea EasyCool is slightly less expensive than the Frigidaire's model.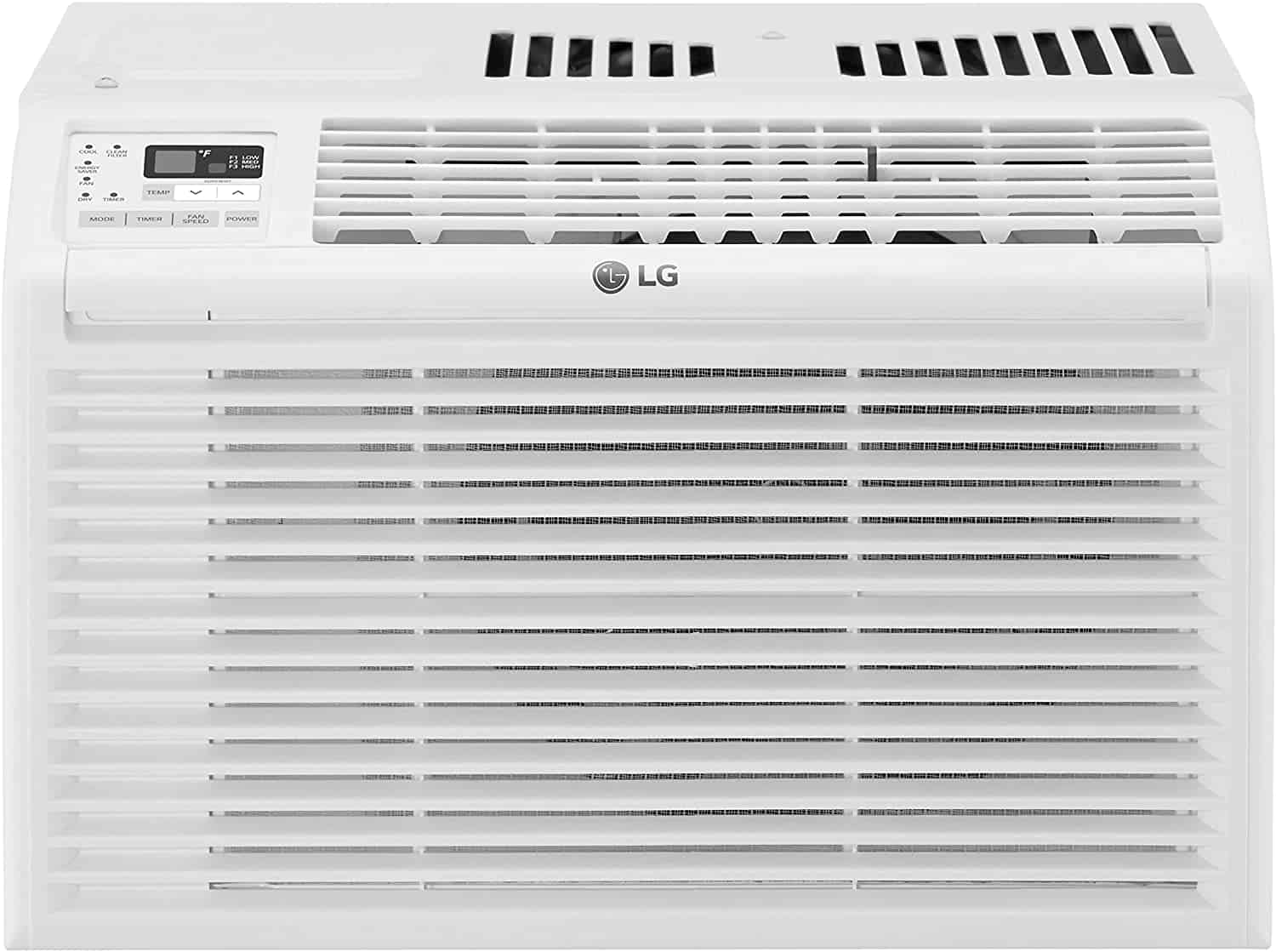 Despite its low price, the LG LW6017R AC is equipped with all the standard features window ACs offer. Its maximum cooling output of 6,000 BTUs is sufficient to cool rooms smaller than 250sq/ft, while its high CEER ratings ensure that it won't consume a lot of power to lower the temperature in that room.
The LW6016E can operate at three cooling and fan speeds, and it has the Dry mode that helps reduce the air humidity levels in your home. This unit has a remote, so you don't have to adjust its settings directly from the control panel.
Frequently asked questions about the Frigidaire FFRA0511R1E
Question: Does the Frigidaire FFRA0511R1E have an air filter indicator?
Answer: This Frigirdaire's model doesn't have an air filter indicator, so you need to check frequently if the air filter needs to be cleaned.
Question: Which refrigerant type does the Frigidaire FFRA0511R1E use?
Answer: The FFRA0511R1E is charged with the eco-friendly R-410A refrigerant.
Question: What is the maximum speed at which Frigidaire FFRA0511R1E's motor can rotate?
Answer: The motor of this window AC can rotate at the maximum speed of 1530 RPM.
Question: Does the Frigidaire FFRA0511R1E have a slide-in-out chassis?
Answer: You can only mount this unit on a window because it doesn't have the slide-in-out chassis that is necessary for the through-the-wall installation.
Our verdict: Is the Frigidaire FFRA0511R1E the right window AC for you?
Finding a reliable and affordable window AC isn't easy because the models with advanced sets of features are costly, while entry-level units aren't always capable of great cooling performances.
That's why it's hardly surprising that the Frigidaire FFRA0511R1E has only two cooling and fan speeds or that its temperature control options are limited. The unit also makes more than 55dB of noise, and it lacks the timer and sleep functions.
Despite this, we still recommend the Frigidaire FFRA0511R1EAC to owners who need an inexpensive and energy-efficient window AC. Optionally, you can consider models like the GE PHC06LY or LG LW6017R AC if you need a unit that has a slightly wider coverage range than the Frigidaire's model.
Was this Frigidaire FFRA0511R1EAC useful? Let us know in the comments or continue reading our guide to the best 18,000 BTU air conditioners to explore cooling and heating options for spaces that have up to 1,000sq/ft.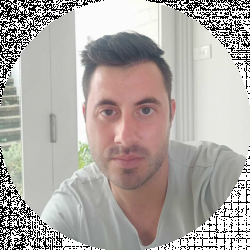 Latest posts by David Borgogni
(see all)