When you want to make your home more comfortable and livable, heating and cooling is the first place to start. Nobody likes a home that is too hot or too cold; while it may be impossible to create the perfect environment for everyone, you can get pretty close with the right equipment.
It doesn't end with equipment, though; you need to be able to make sure it's installed, maintained, and repaired correctly. Keeping your HVAC system in great condition can be a headache without the right knowledge and tools.
Repairs are another beast, and while some can be done easily yourself, others need a qualified HVAC technician to come in. HVAC is a complicated structure that requires specialized knowledge when it comes to extensive or difficult repairs.
While it can be tempting to try and do it all yourself, know your own limits in your knowledge and heed our expert's warnings when they tell you to call a qualified professional.
Our experts are here to help you find the best solution for any need or problem. From installing a new smart thermostat to an entire new furnace, we can help you find exactly what you need!
Who Are Our Experts
Our experts are qualified and have spent time in the field installing, maintaining, and repairing various HVAC systems. They know all of the ins, outs, and technical information to help you get the best equipment and help you get the most out of it. They are great at breaking down highly technical knowledge into easy-to-read guides that will leave you with a full understanding of the topic at hand.
Others are homeowners like yourselves who know what it takes to keep your home's heating and cooling in great shape and working year-round. They know when to guide you through a simple repair, how to teach you to maintain your system, and when to stop and call a qualified professional to help, they are full of knowledge, and they love passing that on from one homeowner to the next.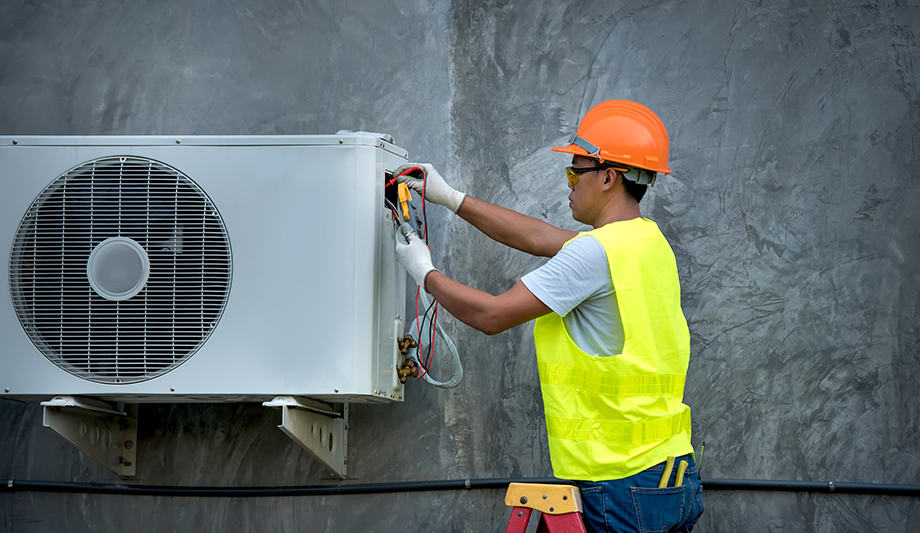 What We Offer
The market is flooded with various heating and cooling systems, along with other products that are used to keep your home comfortable and regulated. It can be frustrating to dig through all of these products to find what you need. Luckily we've done the hard work for you.
Our comprehensive guides will help you decide on the various heating and cooling solutions out there, from hot water heating systems, fireplace systems, and furnaces to window air conditions and mini-split systems. We have a guide on most things related to HVAC.
Our general guides will guide you through how to find the best products for your needs and give you a look at what is currently on the market. While our comparison guides will compare to products side by side so you can decide between them with ease and confidence.
Our repair and installation guides will help you find the right solutions for your problems and guide you through completing them. We'll also help you find the products you need to maintain and repair your system. Whether that means you need a new set of tools for basic maintenance or are trying to find the right filter for your home, we have you covered.
We'll even help you find the right insulation and other products that can aid in the heating and cooling of your home and show you how and where to install them to get optimal insulation and keep your home comfortable year around.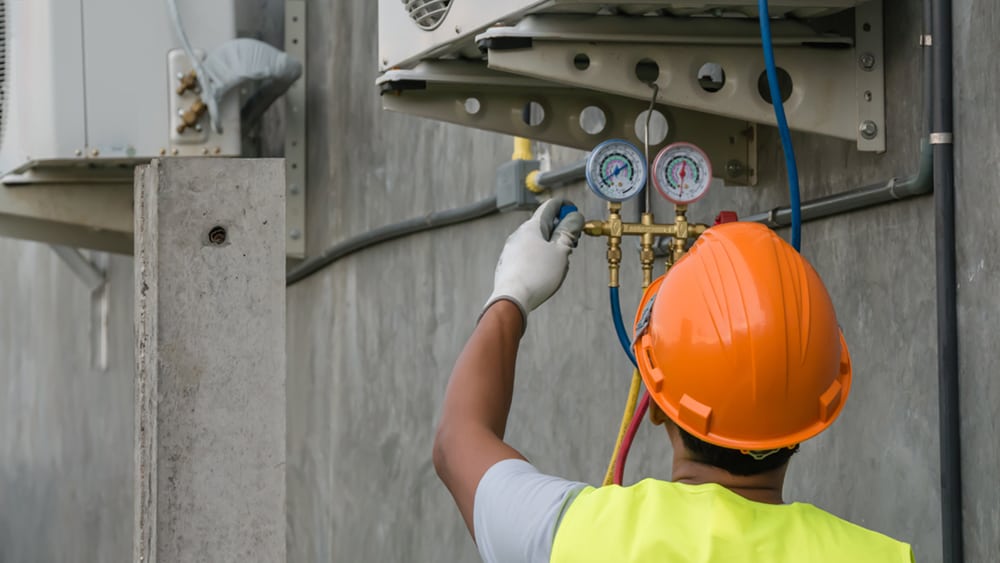 How We Operate
Our writers are the first in line to create amazing content; they write about what they know best to make sure that you get accurate and engaging articles that will give you all of the information you need without boring you to tears. Our experts are great at breaking down technical information into easy-to-understand and read explanations and formats. We aim to ensure you leave the article with all the knowledge you need to complete your project.
Whenever possible, we strive to recommend products we know and love or products we have tested. We want you to have first-hand knowledge to base your decision on, not just facts you can find in the manual or on Amazon.
When the writers have done their job, our editors step up to check every article for the basics like grammar and formatting, but they also ensure the articles are factual, engaging, and have the right images and other media to properly showcase the topic.
Lastly, we thrive on feedback from our readers. Your suggestions, helpful tips, tricks and corrections, and feedback help us offer the content you want and need for your home HVAC needs!
Our core values
Quality, function, value, and trustworthiness
Our HVAC Experts
Meet our HVAC Experts!
David Borgogni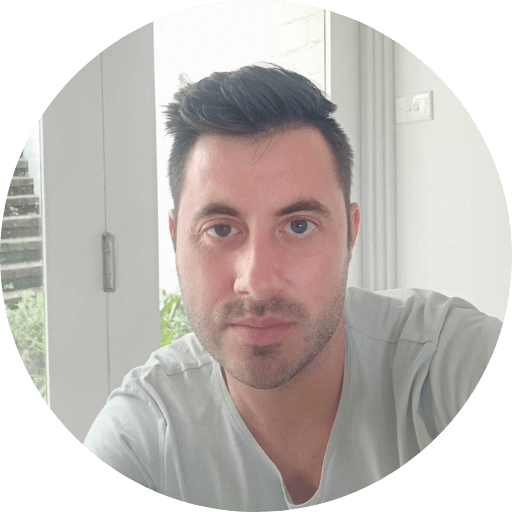 David wanted a career that would let him be out on the move, meet new people, and work with his hands. The HVAC industry was the perfect fit, and a decade later, David hasn't looked back since. He knows his way around keeping your HVAC system in great working shape and loves passing on that knowledge here at HVAC Solvers.
Why did you join the HVAC industry?
I always liked being on the move and meeting new people. This prompted me to search for a career in the HVAC industry, and almost ten years later, I never regretted the decision because my job is dynamic, and I never know where I will be next week.
Which tools are essential in an HVAC technician's toolkit?
A carbon monoxide detector, refrigeration gauge, and a collection of screwdrivers, nut drivers, and electric drills are permanent fixtures in my toolbag.
What is the biggest misconception people have about HVAC systems?
People often underestimate the importance of annual inspections since most parts break down due to the lack of proper maintenance. Having a professional check your HVAC system every year can save you hundreds of dollars you'll have to spend repairing your unit.
Which HVAC solution would you recommend to homeowners?
Systems capable of heating and cooling a space even when outdoor temperatures drop under 0F or rise above 90F are, in my experience, the most economical solution for homeowners.
What advice would you give to people considering getting an HVAC system?
Take time to explore your options, and don't feel compelled to opt for a brand or a specific model unless you're sure it is the right fit for your home.
Ryan Clancy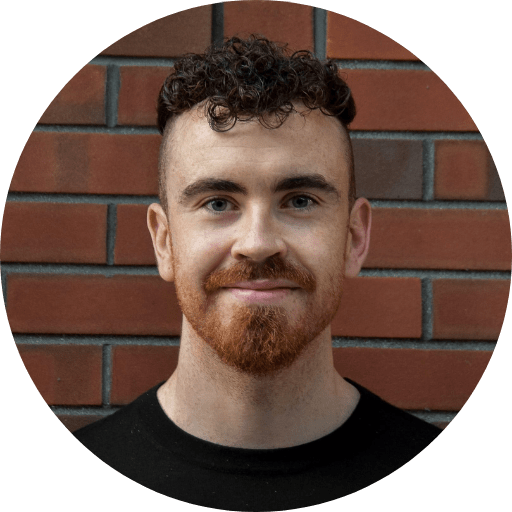 Ryan fell in love with HVAC when he started working as a mechanical design engineer in NYC. He found working in some of the oldest and most unique buildings in Manhattan to be incredibly rewarding; he also had the pleasure of working with various high-profile clients. He's worked in various environments and can provide a well-rounded approach to most HVAC issues; whether you are trying to fit your new HVAC vents around expensive artwork or furniture or just need a quick and easy fix for a simple issue, Ryan's got your back.
Why did you join the HVAC industry?
I got into HVAC by applying for a mechanical design engineer position in Manhattan, New York City. What really drew me to want to stay in HVAC was the opportunities it gave me to work in some of the most amazing apartments and townhouses in Manhattan. HVAC is a priority in all of the renovations and new constructions, so I was able to work with celebrities on their AC systems. Even though these were very important and busy people, you could see what having an efficient AC system in their penthouse meant to them, and it was mostly a challenge to try and make the ductwork and equipment work around their artwork, grand pianos, etc.! It was very interesting to me starting out in my engineering career, so I really enjoyed it!
Which tools are essential in an HVAC technician's toolkit
Here is a list of some of the most essential tools that you will need:
Hand tools: You will need a few basic hand tools in order to perform general maintenance and repairs on HVAC systems; these include a screwdriver, a wrench set, a hammer, etc.
Power tools: In addition to hand tools, you will also need some basic power tools like an electric drill, an impact drill, a sawzall, etc.
Mechanical manifold gauges: These are used to measure the pressure of refrigerant gases in HVAC systems and can be essential when troubleshooting problems.
Digital multimeter: This is a vital tool for testing electrical circuits and components in HVAC systems.
Infrared thermometer: An infrared thermometer can be used to measure surface temperatures, which can be helpful when diagnosing issues with HVAC systems.
HVAC vacuum pump: An HVAC vacuum pump is used to remove air and moisture from refrigeration systems before servicing them.
What is the biggest misconception people have about HVAC systems?
The biggest misconception people have about HVAC systems is that bigger is better. This couldn't be further from the truth! In fact, oversized HVAC systems are one of the leading causes of inefficiency and wasted energy in homes and businesses across the country.
An oversized HVAC system will cycle on and off more frequently than a sized system, which can lead to increased wear and tear on the unit and decreased indoor air quality due to re-circulation of air that hasn't been properly filtered.
Which HVAC solution would you recommend to homeowners?
When it comes to HVAC systems, there are a lot of options out there. But if you ask me, I always recommend mini-split systems to homeowners.
They're efficient. Mini-split systems are really energy efficient, which means they'll save you money on your energy bills.
They're versatile. Mini-split systems can be used to heat and cool your home, so you'll be comfortable no matter the season.
They're easy to install. Unlike some other HVAC systems, mini-splits don't require a lot of installation work. In most cases, they can be up and running in just a few hours.
They're quiet. Mini-split systems don't make a lot of noise so you can enjoy the peace and quiet of your home.
What advice would you give to people considering getting an HVAC system?
One thing I would say is to definitely shop around and get multiple proposals from different contractors. Prices can differ drastically, and you want to ensure you get a fair price. However, I would not base your decision solely on price. In other words, the cheapest option is not necessarily the best option. Make sure to do your research and ask around to see who has good things to say about their HVAC contractor before making a final decision.
Emmanuel Joseph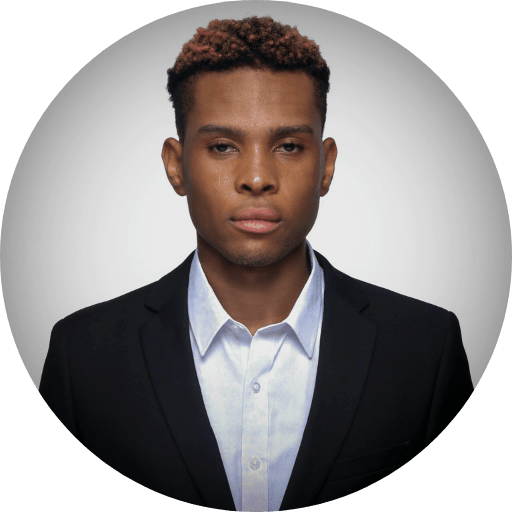 Emmanuel found himself interested in the HVAC industry because he was curious about how the weather and environment affect our overall comfort and the solutions we use to stay comfortable in our homes. He knows it can be difficult to keep your own home comfortable year-round, and a lot goes into maintaining an HVAC system to keep it running perfectly. He gives you all of that information, and more so you can relax comfortably in your home regardless of the weather outside.
Why did you join the HVAC industry?
As a Mechanical Engineer, I have a love for all mechanical systems.  I got into the HVAC industry because I am curious about how the weather affects our comfort. But more specifically, how we can use technology and innovation to create solutions for comfort. I even did my college thesis on heat exchangers, which are an important part of the HVAC system.
Which tools are essential in an HVAC technician's toolkit?
Every HAVC technician should have these basic tools:• Screws drivers (star and flat heads )
• Wrenches (different sizes)
• Hammer
• Flashlights
• Electrical tape
What is the biggest misconception people have about HVAC systems?
"HVAC systems do not need frequent maintenance." People tend to overlook maintenance a lot. The source of the majority of the damage that I encounter with HAVC systems is poor maintenance.
Which HVAC solution would you recommend to homeowners?
Learn as much about your HVAC system as possible. Study the system's sequence of operation and its different parts. Especially if you live in a place with an extreme climate. You never know when you might need to do some home simple repairs in the middle of a frigid cold snap!
What advice would you give to people considering getting an HVAC system?
Figure out exactly what you need for your home's special conditions, and do as much research as possible to figure out what type of system is best for your house. If you can't figure out what you need – talk to an HVAC technician. Consider your local climate, the size of your house, how frequently you expect to use it, etc. This thinking will help you to make better choices. For example, you don't want to buy a system that's not powerful enough to heat your large house.