For ages, homeowners used furnaces and air conditioners to heat and cool their homes respectively. These days, heat pumps are becoming more and more popular since they can separately cool and heat a room. In addition, they are energy-efficient and can therefore help to reduce cooling and heating costs significantly.
But the wide array of heat pump brands and models available out there can make it difficult to pick the best one for your home's needs.
Our useful guide below contains insider information on what to consider when shopping for a heat pump, including the features to look out for, the pros and cons of heat pumps, the different kinds of heat pumps on the market, and other factors to consider when choosing a heat pump to help you make an informed purchasing decision.
At a Glance: Best Heat Pump
06/07/2023 05:12 am GMT
What's a Heat Pump?
This is a machine that transfers heat from one area to another typically with an electromechanical compressor. This means a heat pump can help heat up a specific living area and cool it down. Air conditioners and refrigerators work with the same precept.
Ground-source heat pumps get heat from the earth's thermal mass and use it to heat your home or cool it down, while air-source heat pumps get heat from outdoor air to heat up and cool down your home.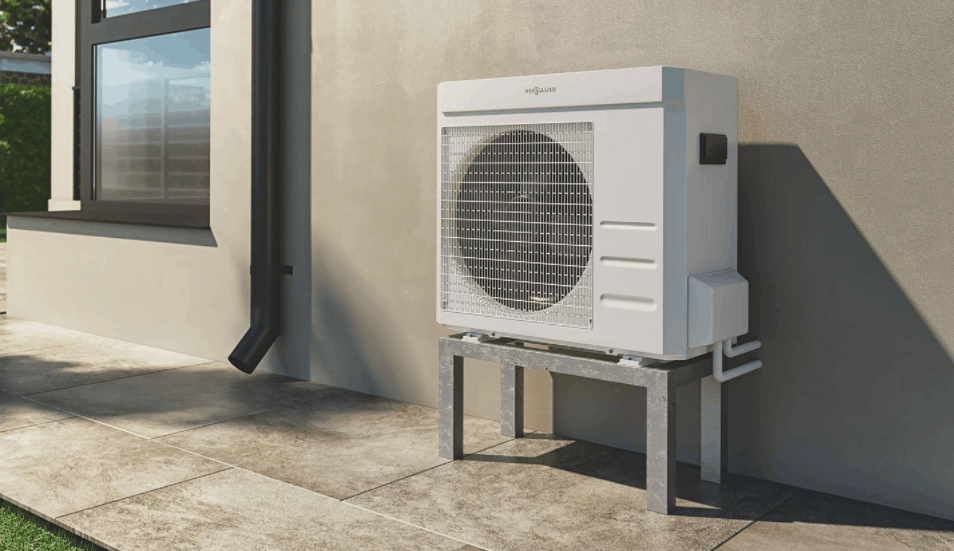 Benefits and Drawbacks of Heat Pumps
While heat pumps come with a myriad of benefits to consumers, they also do come with some limitations.
The Benefits
Heat pumps are usually more efficient at heating and cooling a home than electricity.
Heat pumps may provide both cooling and heating all in a single machine and require just one maintenance plan, therefore providing you with significant savings in the long term.
Many people love the warmth generated by heat pumps since heat is evenly distributed throughout the home. This reduces cold areas in your home.
Heat pumps may be safer for your family since there's less risk of suffering carbon monoxide poisoning. On the flip side, a furnace gas leak could cause a fire.
Many electric heat pumps use less electricity than a gas-powered furnace. Usually, electricity prices are lower than those of natural gas, which means it could cost less to run heat pumps throughout the year.
The Drawbacks
Heat pumps are not only costlier than furnaces, but they are also more expensive to install.
Heat pumps don't produce as much heat as that generated by an oil or gas-powered furnace.
A heat pump may last for 10 to 15 years only, while other heating and cooling systems may last 15 to 20 years.
To keep yourself and your household at a certain comfort level, you may need an extra heat source apart from a heat pump to generate enough warmth when it's freezing.
Heat pumps aren't particularly effective in climates with temperatures that regularly fall below freezing point. A heat pump system draws heat from the outdoors and takes it to various areas of your house. It will use more power in colder temperatures.
Kinds of Heat Pumps
There are three main kinds of heat pumps: air source, geothermal, and split-ductless. While all types employ the same simple principle of heat swap to heat up or cool down a home, understanding their various differences will help you zero in on the right heat pump for your home.
Air Source Heat Pumps
These heat pumps sit outdoors and use an interior ducting system like other HVAC systems to provide cool or hot air inside. When swapping a gas or electric furnace for a heat pump, you can often use parts of your current setup.
Air-source heat pumps can also heat water, but it's worth noting that this is a separate unit. An air-source cooling and heating heat pump is different from a hot water version, so you'll need the two systems if you want both functions.
Air-source heat pumps are really effective in mild to warm areas, but you may require additional heating if the temperature regularly dips below freezing point.
Geothermal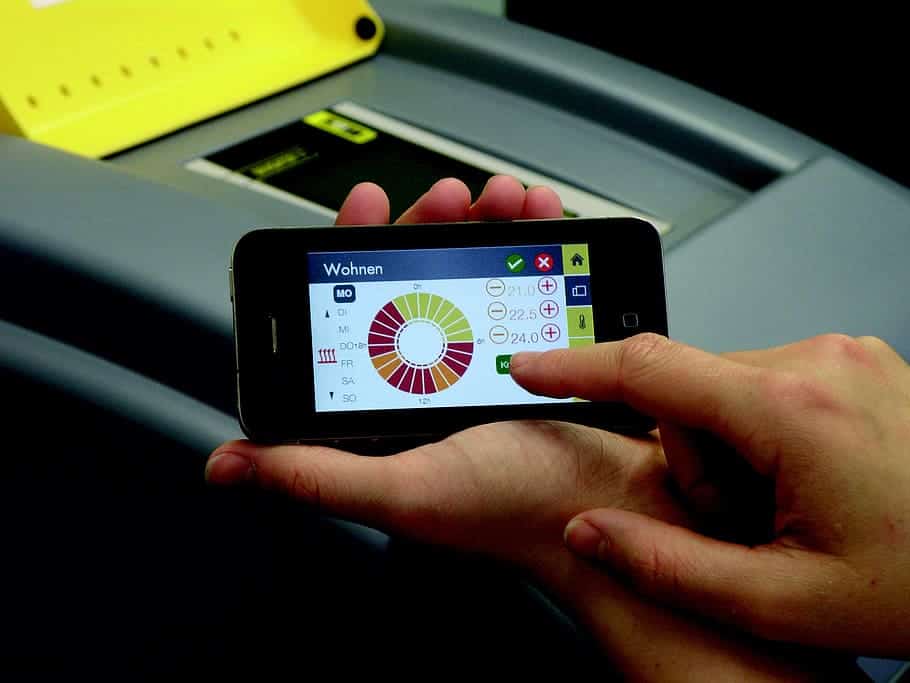 Also known as water and ground-source heat pumps, geothermal heat pumps move heat through numerous pipes buried horizontally and vertically in loops outside. The pipes have a solution of water, which is heated by the steady 50°F to 60°F temperature of the well, pond, or ground, and is moved into and out of a home.
Geothermal heat pumps also control humidity and can lower your home's energy consumption by 25 percent to 50 percent compared to a traditional heating and cooling unit. In addition, they are long-lasting (indoor systems last around 25 years and loops last around 50 years), quiet, require minimal maintenance, and are efficient in extreme climates.
But geothermal heat pumps aren't practical for certain soil conditions and small plots, and installation is very expensive—$20,000-$25,000 for a home measuring 2,500 square feet, or many times costlier than installing an air-source heat pump.
But local and federal incentives can significantly reduce the initial cost and you'll recoup your installation cost through energy savings in 5-10 years.
Split-Ductless
These heat pumps feature two units: 1-4 indoor air handlers and an outdoor condenser/compressor. The quiet indoor systems are set up high on the ceiling or on a wall, and are run by remote control. Also known as mini splits, split-ductless systems move refrigerant through tubes that connect the outdoor and indoor units.
Split-ductless heat pumps require no duct work, so they're useful for houses without ducts or single-rooms. These heat pumps also prevent the energy losses related to duct work, which may account for over 30 percent of your home's energy use for space conditioning. In addition, they provide design flexibility (though some homeowners hate the look of indoor systems).
The cost of setting up a split-ductless system with multiple indoor machines can be greater than other systems. However, local and federal incentives can lower the original installation cost.
Other Types of Heat Pumps
Apart from the three major kinds of heat pumps, several other sub types also exist, such as solar, hybrid, and gas-powered or absorption heat pumps.
Key Heat Pump Features to Look Out for
Coefficient of Performance (COP)
A heat pump's coefficient of performance measures the fraction of heat either provided or removed per BTU of power input. Air-source heat pumps usually have a coefficient of performance of 2.3 to 3.3, while ground-source heat pumps usually have a coefficient of performance of 2.5 to 3.8.
In other words, for every Kilowatt Hour of power provided to a 2.8 COP heat pump, 2.8 kilowatt of heating is provided to a home. The greater the coefficient of performance, the more effective the heat pump and vice versa.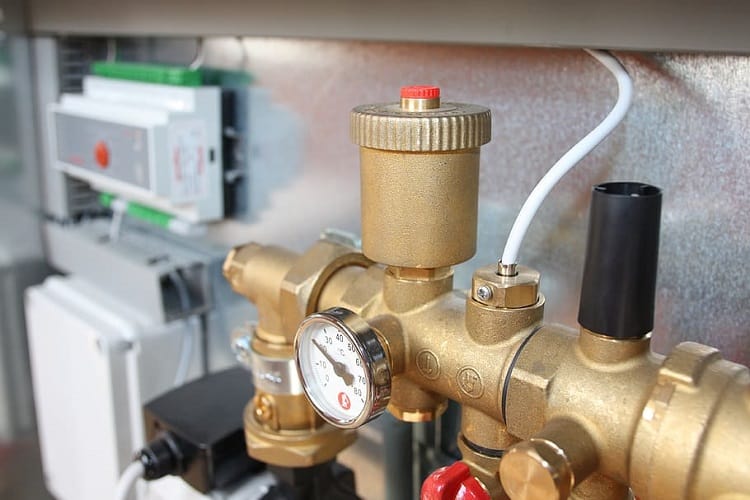 HSPF
HSPF (heating seasonal performance factor) measures the effectiveness of air-source heat pumps. The greater the heating seasonal performance factor, the more effective the system and vice versa.
HSPF specifically considers BTU heat output in relation to watt hours of energy used during the heating season. Air-source heat pumps usually have an HSPF rating of 6.7 to 10, while a ground-water open-loop system usually has an HSPF rating of 10.7 to 12.8. In addition, a ground-water closed-loop system usually has an HSPF rating of 9.2 to 11.
BTU Capacity
When buying a domestic heat pump, estimate around 20 BTUs for each square foot of your living area. This figure will also be affected by such factors as ceiling height, door and window size, and number of people in your home.
The best method to determine the ideal sized heat pump system for your house is to get a qualified HVAC professional to evaluate your home.
Warranty
Heat pumps do have a warranty, which takes care of most defects and repairs. Many renowned manufacturers now provide 5 to 10-year warranties on key heat pump components. In general, premium brands offer better warranties. For an extra fee, you can also buy an extended warranty.
Zone-Controlled Heating
The ability to cool and heat specific living areas through zone-controlled heating may be another method to bring down energy use while improving comfort, and is a good choice for many homeowners.
Noise Levels
A heat pump's outdoor compressor unit can generate quite a lot of noise. If possible, choose a system with an outside sound level of 7.6 decibels or under. The lower the sound rating, the quieter will be the system and vice versa.
Variable-Speed Control
Variable speed control helps to prevent temperature fluctuations by moving air in a slower, quieter, and more controlled way.
Desuperheater
Select a unit with the desuperheater feature if you want to use the heat pump to provide hot water heating apart from home heating.
What to Consider Before Buying a Heat Pump
Here are important factors to mull over when shopping for a heat pump.
Size
When picking a heat pump, size is a vital factor to consider. Selecting the right sized heat pump will help prevent issues like inflated energy bills, heat pump short cycling, extreme temperature fluctuations, and imbalance in interior humidity.
A heat pump that's too small must work extra hard to supply the heat required in your house, while one that's too large will generate excessive heat, which can lead to inefficiency.
A heat pump's size has more to do with its cooling and heating than its physical size. As a general rule, heat pumps provide 1.2kW to more than 10kW of heating and cooling.
Here are some things to consider when selecting the right size of heat pump:
Your home's level of insulation.
Your area's climate, such as the average low temperatures and seasonal high.
Your living area's size and how many people live in it.
Whether you'll be using the heat pump mainly for cooling or heating.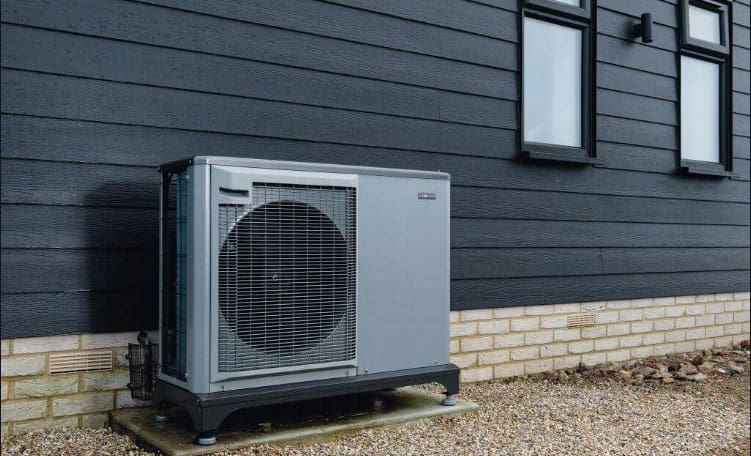 Energy Efficiency
In split-ductless and air-source heat pumps, the HSPF is used to measure the heating efficiency. The federal minimum HSPF rating for every unit is 7.7.
In air-source and split-ductless heat pumps, Seasonal Energy Efficiency Ratio (SEER) is used to measure the cooling efficiency. The federal minimum SEER rating for new systems in the Midwest, Northeast, Pacific Northwest, and Mountain States is 13. For the rest of the U.S., the federal minimum SEER rating is 14.
A higher SEER rating is more important in warmer climates, while a higher HSPF rating is better in colder climates. Experts recommend that you go for a heat pump that's 8.6 HSPF and 15 SEER. The most energy efficient heat pumps have an HSPF rating of 8.5 to 12.5 and a SEER rating of 18 to 27.5.
A ground-source (geothermal) heating efficiency is measured by coefficient of performance (COP) and its cooling efficiency is measured by energy efficiency ratio (EER). Based on the type of heat pump, the federal minimum EER is between 17.1 and 21.1, while the federal minimum COP is between 3.1 and 4.1.
In general, the higher the EER and COP rating, the more expensive the system will be. You may spend thousands of dollars for a more powerful heat pump. But based on your area of residence, you could save at least $115 on your energy bill by getting an Energy Star-rated heat pump in place of your old system.
Climate
In many parts of America, new heat pumps are efficient especially in areas without wild temperature fluctuations and with moderate cooling and heating needs. But if your area has severely cold temperatures, under 10°F to 20°F depending on the size of the system, you'll require an additional heating system.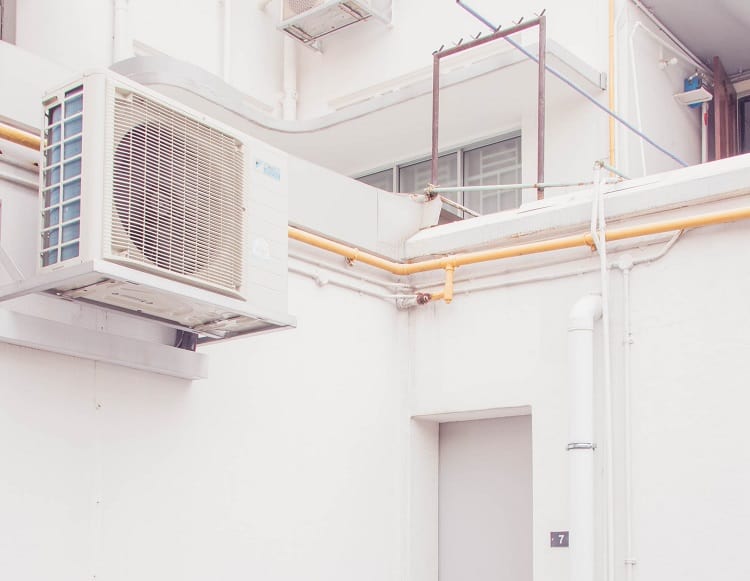 Rebates and Tax Credits
Some utilities and states offer rebates and credits on geothermal heat pumps, and smaller federal utility rebates and credits are also available for other systems.
Likewise, if you had set up an Energy Star-rated geothermal system by the end of 2016, you qualify for a federal 30 percent tax credit on your purchase.
Heat Pump Cost
Heat pumps usually have higher upfront costs than a regular furnace, but the savings on energy cost will pay for itself many times over during the lifespan of the system. Ground-source heat pumps typically cost more than air-source models.
Research shows that most U.S. homeowners spend around $5,000 to $10,000 to install a heat pump. Heat pumps vary widely based on your home's needs and the majority of manufacturers don't publish the cost of their systems, so it's advisable to consult your local HVAC expert for the right quote.
Costs can rise dramatically based on the level of electrical and pipe work needed. HSPF and COP ratings will substantially affect the cost, as will whether your unit is considered high, medium, or low quality. Go for an Energy Star-rated system for the highest energy savings.
Based on where you reside, you might need to get a permit before installing your heat pump. This permit can cost about $50 to several hundred dollars. Based on your local by-laws, you also may need to have your property inspected by your municipality or city.
Check Out Heat Pump Reviews
When choosing a heat pump, be sure to check out customer reviews. Reviews provide you with insight into the upsides and downsides of a specific system and where it stands in relation to their systems within its price range.
When checking out reviews, make sure to focus on energy efficiency, performance, temperature range, sound ratings, features, warranties, reliability, and cost.
Increasing a Heat Pump's Efficiency
Unless your home is also energy-efficient, your heat pump will not work efficiently or provide significant annual energy savings. So, before buying a heat pump, do this to increase its efficiency.
Properly insulate the ducts in attics and crawl spaces.
Properly seal the duct work all over your home.
Add insulation to your walls and attic.
Add weather stripping around caulk in windows and around doors.
Install and set programmable thermostats to lower the night temperature in the winter and increase it in the summer, as well as regulate the temperature when you are away.
Our Top Picks
We've collated the top-rated heat pump models on the market based on various factors, such as performance, value for money, energy efficiency, and so on. They represent outstanding value and performance.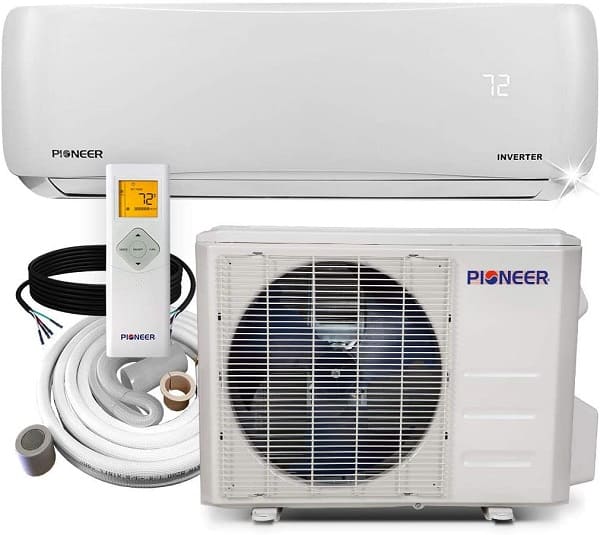 Pioneer is a top split-ductless heat pumps manufacturer, and models within this range provide an option of 12,000 to 24,000 BTUs. The HSPF rating is 10, while the SEER score is 19. The unit features a very quiet air handler, producing only 30-40 decibels.
The Pioneer Air Conditioner Wall Mount Split-Ductless Heat Pump features a smart "Follow Me" feature that takes advice from a remote control sensor and adjusts itself to provide cooling or heating in a specific area instead of wherever the air handler is.
The well-thought-out setup kit includes both a copper pipe and electrical wiring, and free technical support is provided as well.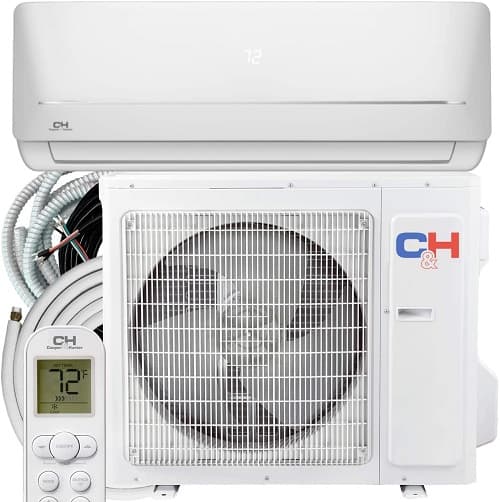 When rating the efficiency of a heat pump, two parameters are used: the HSPF and SEER ratings. The Cooper & Hunter 18,000 BTU Mini Split Heat Pump is one of the most energy-efficient systems, with an HSPF rating of 10 and a SEER rating of 19. The pricing is affordable, and both are well above the federal recommendations.
At 60 decibels, the unit isn't the quietest around, but it's not too noisy either. It's both ETL-listed and AHRI-certified. The cold catalyst filter feature helps get rid of dust particles and soaks up airborne ammonia and benzene.
The heat pump is also smart (Wi-Fi-ready) and requires an extra USB adapter. While everything is availed for DIY installation, the unit requires professional installation for warranty compliance.
Cooper & Hunter Mini-Split | Amazon
Cooper&Hunter Mia Series 18,000 BTU, 230V Ductless Mini Split Air Conditioner Heat Pump ETL Intertek Approved, AHRI Certified WiFi Ready (Additional USB adapter is required but NOT included).
Buy at Amazon
We earn a commission if you make a purchase, at no additional cost to you.
06/07/2023 08:22 am GMT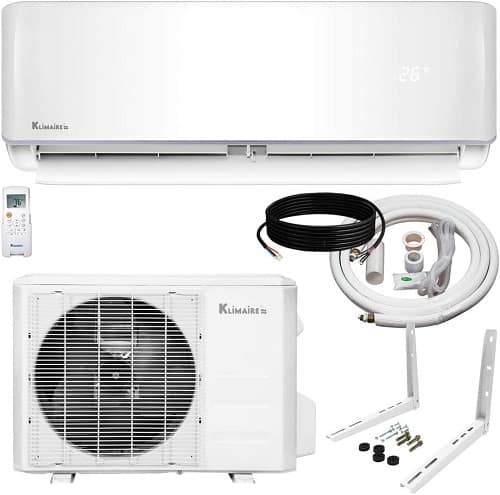 The Klimaire 12,000 BTU Mini Split Heat Pump is designed for around 550 square feet of space. Apart from smaller spaces, it's a perfect cost-effective system to expand your existing HVAC system. The HSPF rating is 9 while that of SEER is 19. In addition, the air handler won't disturb your sleep at 25 decibels.
Although affordably priced, this AHRI-certified unit has no shortage of features. Its built-in compressor allows it to run when the temperature outside is a freezing 5°F. Its "Home Away" feature ensures that your room keeps a consistent 46°F while no one is home.
Klimaire KSIV018-H219-9 | Amazon
Klimaire highly efficient 19 SEER KSIV012-H119-S(W) DC inverter system includes indoor unit, outdoor unit, 15-ft. installation kit with all accessories, interconnecting cables, outdoor wall mounting bracket, and remote control.
Buy at Amazon
We earn a commission if you make a purchase, at no additional cost to you.
06/07/2023 06:22 am GMT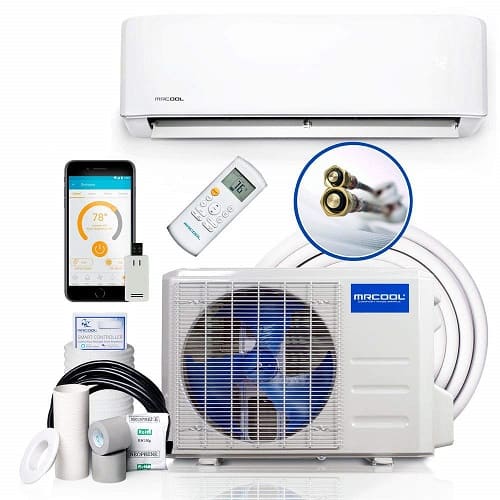 MRCOOL manufactures top-of-the-range split-ductless heat pumps. The MRCOOL DIY 16 SEER 36,000 BTU Split-Ductless Heat Pump is a powerful model with easy installation courtesy of an all-inclusive kit that includes connectors, a well-charged air handler, and a 25-foot cable.
The unit produces just 31-45 decibels, variable with speed. On top of warmth, it may cool down your home to as low as 5°F.
The outstanding feature of this unit is its ability to offer Wi-Fi control apart from the regular remote control. The provided free app allows you to monitor and control heating or cooling through your smartphone.
Also, the heat pump integrates both Google Assistant and Alexa smart-home systems. The model will also recall previous settings and reboot after an electricity outage.
MRCOOL DIY 16 SEER 36,000 BTU Split-Ductless Heat Pump | Amazon
These are ductless mini-split heat pumps with enhanced WIFI engineered to make setup not only quick and easy, but the MRCOOL DIY 3rd Generation is flexible enough to be installed virtually anywhere — without requiring specialized tools or expensive equipment.
Buy at Amazon
We earn a commission if you make a purchase, at no additional cost to you.
06/07/2023 09:27 pm GMT
FAQs on How to Find the Best Heat Pumps
Buy the Best Heat Pump Today
Unsure whether to buy a heat pump? Well, you need to know that this technology has existed for decades and after the numerous upgrades it's received throughout the years—it's one of the most powerful home comfort systems out there.
Apart from providing substantial energy savings and quieter operation, heat pumps come highly recommended for helping maintain a comfortable temperature during the colder and hotter months of the year.
You have to consider various criteria before selecting the right heat pump for your home. Most importantly, make sure to contact a reliable and certified HVAC professional who will guide you not only through the process of choosing a unit but will also help to properly install your heat pump so it can give the best performance possible.
06/07/2023 05:12 am GMT
Continue reading our guides on how to find the best: