In addition to being expensive, conventional HVAC systems are also difficult to install, as laying out the ductwork requires both time and skill. Our best 2-ton heat pump guide will help you find an affordable and effective alternative to a conventional HVAC system.
Heat pumps are available in a broad range of varieties as their output capacities per hour range from 10.000 BTUs to over 90.000 BTUs. To make matters more complicated, manufacturers often use tons to measure the unit's output capacity.
One ton equals 12000BTUs, so if you're searching for a 2-ton heat pump, you're essentially looking for a unit capable of outputs of 24000BTUs per hour.
So, in this 2-ton heat pump guide, we're going to walk you through the key features of these cooling and heating systems, and we'll help you pick the right solution for your home.
The 5 Best 2 Ton Heat Pumps
What's a heat pump?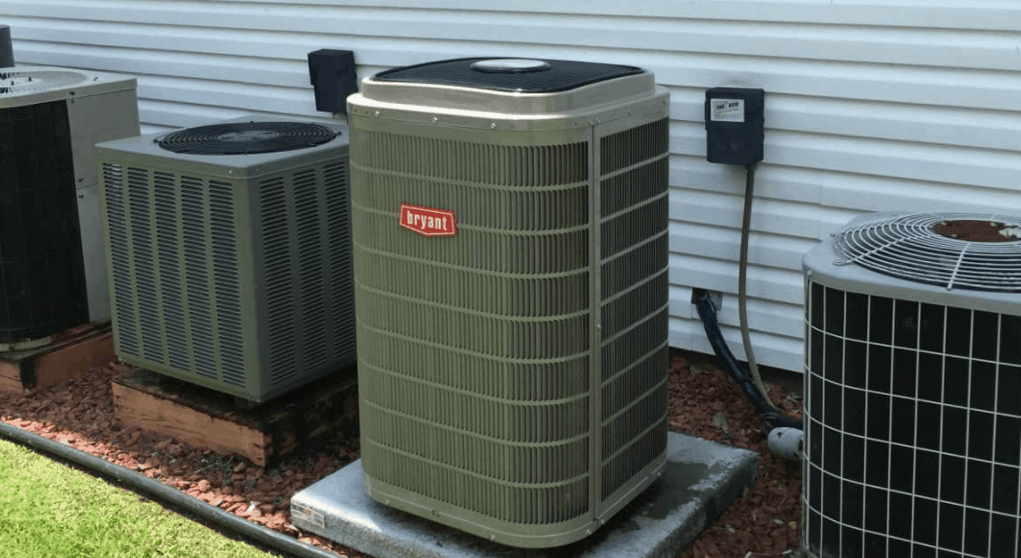 Heat pumps are by no means a recent invention, as first attempts to transfer thermal energy from a cooler to a warmer space have been made as early as the mid-19th century. These devices can either cool or heat an entire home or a single room, depending on their size and how they're used.
They're generally utilized as a replacement for conventional HVAC systems in regions with moderate climates. A unit relies on a refrigerant that circulates between the outdoor compressor and the indoor fan coil to redistribute the heat.
It is worth pointing out that heat pumps cannot generate heat, so while the unit is in the heating mode, it collects the heat of the outside air and releases it into the home's interior. In the cooling mode, the unit does the opposite, as it gathers the heat from the inside of a house and releases it outside.
The key components of heat pump systems are:
An outdoor unit equipped with a coil that serves as an evaporator or condenser
An indoor unit that features a coil and a fan that keep the air inside of a home circulating
A refrigerant that releases or absorbs the heat
A compressor that pressurizes the refrigerant
An expansion valve is tasked with controlling the flow of the refrigerant through the system.
Types of heat pumps
The exact components of heat pump systems depend on the pump type, and the system we described can either be a ductless mini-split or an air source. However, these aren't the only types of heat pumps; geothermal, dual fuel, or solar-assisted models are also available.
Each of these systems utilizes different sources to heat or cool the air, and you should also keep in mind that some heat pump systems can be connected to furnaces in case they're used for heating purposes.
Let's take a look at the most common types of heat pump systems.
Geothermal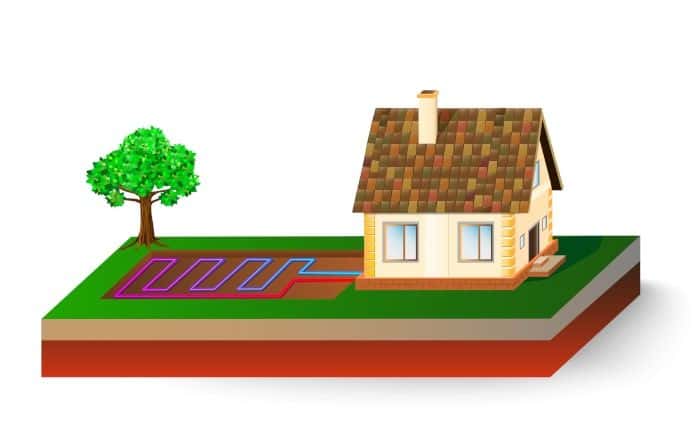 Instead of relying on the air, the geothermal heat pump features a loop pipe system installed several feet under the ground level. A water solution heated by the ground's or well's thermal properties circulates through the loop pipe system providing the cooling, heating, or humidity control for the entire structure.
Geothermal heat pumps exceed the needs of homeowners searching for models with 2-ton outputs as they're usually designed for large venues. Read our guide through the humidity control systems for further information on how you can control humidity levels in your home.
Ductless mini-split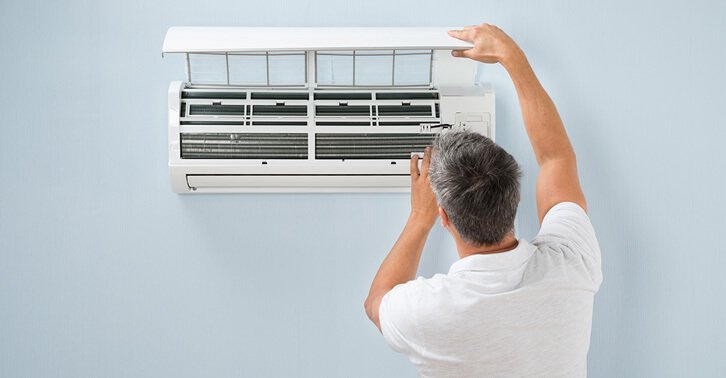 As their name indicates, ductless mini-split heat pumps don't require ducting to heat or cool a room. These systems contain indoor and outdoor units connected by flexible tubing, enabling the refrigerant to move between the two units.
Their power output depends on the model, but finding a 2-ton ductless mini-split heat pump shouldn't be difficult.
Air source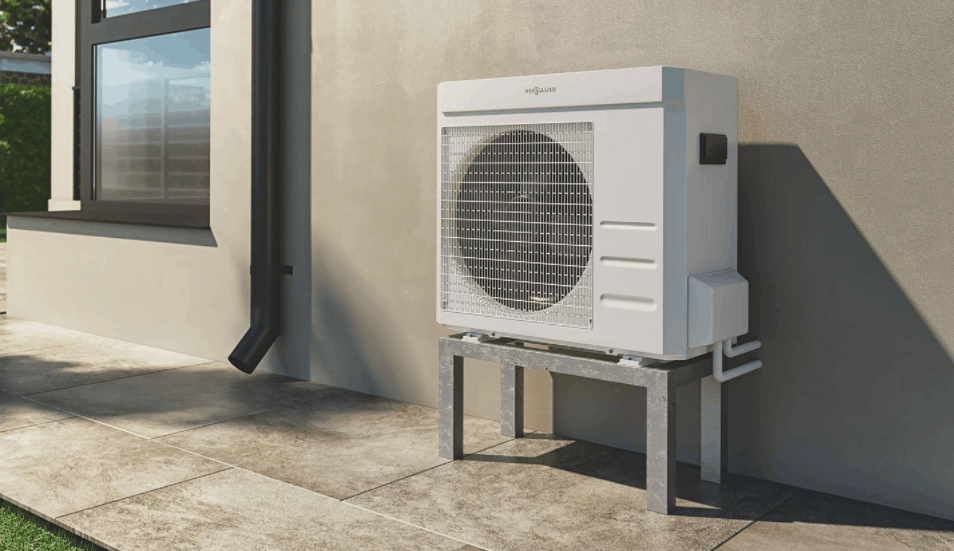 This is by far the most common type of heat pump. The outdoor and indoor units move the air outward or inward through the tubing that connects them. The refrigerant in the system either absorbs or releases the heat depending on the heat pump's current mode of operation.
Dual fuel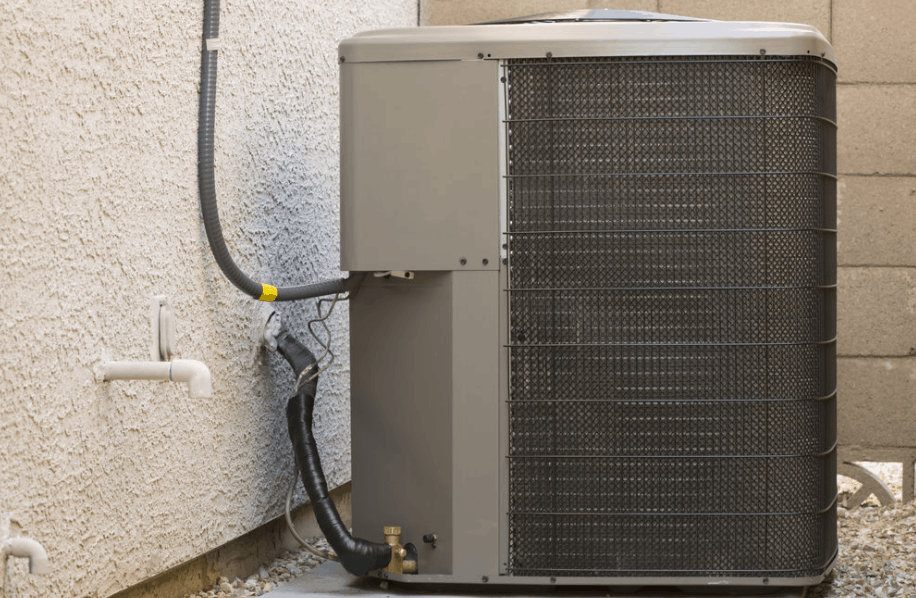 These hybrid systems are perfectly suited for climates with stark temperature differences between the winter and summer months. Dual fuel heat pumps draw heat from a furnace while they're in the heating mode, and they utilize air for cooling purposes.
In addition to being energy efficient, these systems have varying output capacities, so you can choose a model that is best suited for your home.
Understanding the output capacity ratings
The heat pump's output is measured in BTUs, so for instance, a system with a maximum output of 56.000 BTUs can cover areas of up to 3.100sq/ft.
However, companies use another metric for the heat pump systems with output capabilities of over 10.000BTUs per hour. A heat pump system with 12.000 BTUs is sometimes labeled as a 1-ton heat pump, while a model with 18.000BTUs has 1.5 tons.
Manufacturers don't always include the heat pump's output in the specifications, and they opt to replace it with the unit's seasonal energy efficiency ratio.
Although the 14 SEER should be the equivalent of a 2-ton heat pump, this isn't always the case, and you'll encounter models with SEER ratings ranging from 10 to 21. That's why you need to go through the specifications of the heat pump system you're interested in to determine its exact power output.
Compatibility with other HVAC systems
Depending on the heat pump type you choose, you may or may not be able to pair the heat pump with other HVAC systems in your home. Most models have moderate heating capabilities, which is why heat pumps can't replace a heating system in cold climates entirely.
Dual fuel heat pumps are your best option if you need a system that can heat or cool your home efficiently because they're compatible with furnaces that serve as their source of hot air.
It is advisable to consult with an HVAC technician on the heat pump's compatibility with other HVAC systems in your home to find out if connecting them is possible.
It is also worth pointing out that taking steps to increase your home's energy efficiency reflects positively on the performance of the heat pump unit. Go through our guide to heating systems for more information on how these systems work.
The most important factors to consider while choosing a 2-ton heat pump
The specifications of different heat pump models can seem incomprehensible and confusing to someone who hasn't encountered terms like SEER or single-stage compressor before.
In addition, assessing how difficult it will be to install a heat pump model in your home just by looking at its specification list is nearly impossible. That's why you should seek different opinions before you decide to control cooling and heating in your home with a heat pump unit.
We've shortlisted some of the most important factors you have to keep in mind while searching for a 2-ton heat pump, so let's take a look at them.
Coverage area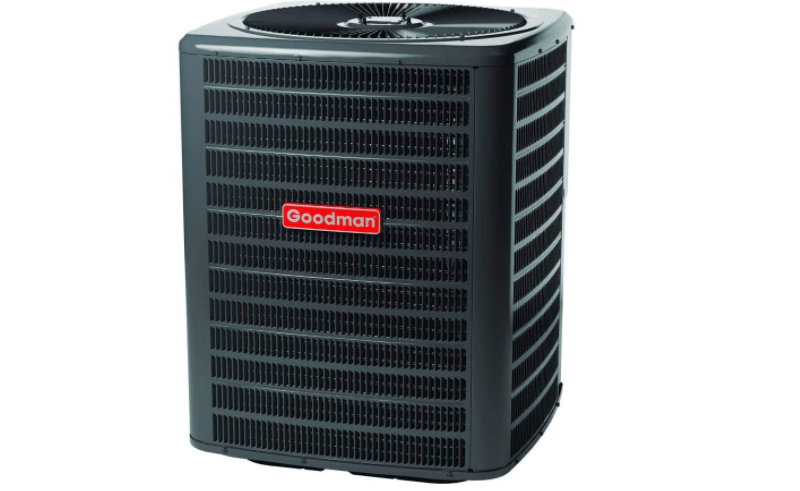 A 2-ton or 24000BTU heat pump can cover areas from 800ft to 1300sq/ft under ideal conditions. However, seemingly insignificant factors such as the height of the ceiling or the number of doors and windows a room has can affect the size of the system's coverage area.
Besides, whether or not a 2-ton heat pump will provide sufficient heating or cooling for a 1300sq/ft. the area depends on your home's energy efficiency since spaces with poor insulation might require higher outputs.
Noise level
Heat pump systems are generally not very noisy, as most of them operate within a 40dB to 60db radius. A unit's noise level depends on the distance from the unit, so the same heat pump can produce 56dB and 65dB of noise depending on how far away from it you are.
That's why you have to pay attention to the size of the room in which the indoor unit is going to be installed since models that generate more than 60dB of noise can be too loud for small rooms.
Seasonal Energy Efficiency Ratio (SEER)
2-ton or 24.000 BTU heat pumps don't have identical energy efficiency ratios, as their SEER rating can vary from 10 to 21. States throughout the country have different SEER rating standards, and depending on the state you're living in, you're going to need a heat pump that is 13 SEER or 14 SEER rated.
A Heating Seasonal Performance Factor or (HSPF) measures the unit's energy efficiency, and the minimum HPSF for a heat pump is 7.7 HSPF. So, the heat pump you chose should have a 15 SEER and 8.5 HSPF to provide you with an efficient, energy-saving performance.
Installation process
Installing a heat pump isn't a simple DIY task since even the simplest of units require extensive knowledge and experience. The ductless mini splits are the easiest to install, but even so, a team of two HVAC technicians needs around five hours to complete the job.
The installation process of air source heat pumps usually lasts for several days, while the thermal heat pumps require pre-installation analysis to determine if it is possible to install the loop pipe system.
Cost and warranty period
Heat pumps are durable, and most manufacturers offer 5 to 10-year warranties for all parts of the system. However, exposure to low temperatures can cause a heat pump to freeze and affect its projected life span.
The price of a heat pump depends on the complexity of the system and its SEER rating, so a high-end air source model with a 15 SEER rating can cost over $10.000, while most heat pump systems are within the $2.000 to $8.000 range.
The advantages of heat pumps
Excellent cooling capabilities: All heat pumps, regardless of the type, can cool large or small spaces with the same efficiency level. The system absorbs the heat from the air in a room and replaces it with fresh and cool outdoor air.
Reduced power consumption: Unlike the conventional HVAC systems that inflate the electricity bill during warm summer months, heat pumps lower the power usage in your household while keeping the temperature at an optimum level.
Noiseless operation: The vast majority of heat pumps are equipped with technologies that lower the amount of noise they generate. Consequently, these systems won't cause disturbance to your family members or your neighbors.
The disadvantages of heat pumps
The performance is influenced by the climate: Heat pumps are a poor fit for regions with long and cold winters, as they struggle to keep the room temperature at a comfortable level if the outside air temperatures drop below 40F.
5 Best 2-ton heat pumps
American Standard AccuComfort™ Platinum – The best dual fuel 2-ton heat pump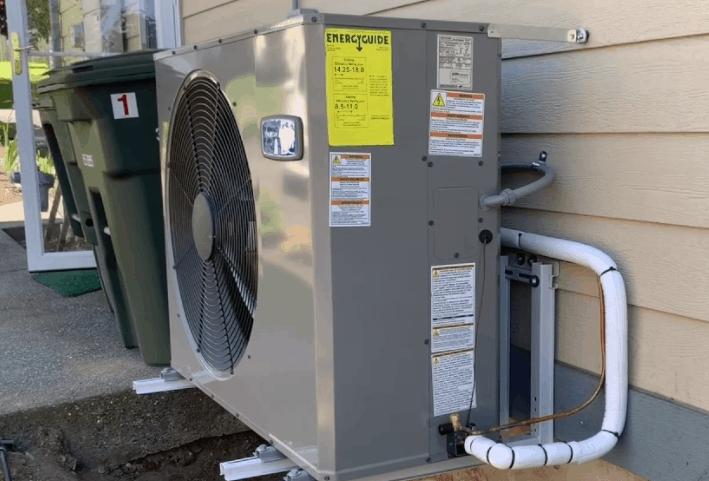 Designed to maintain the temperature in the entire home at a comfortable level, the American Standard AccuComfort™ Platinum heat pump lets you decide if you want to lower or increase the room temperature.
The heat pump and the air conditioner are standard system components, while you can decide if you want to add a furnace or an air handler to the system. Moreover, this hybrid heat pump system is equipped with the AccuClean filter that removes up to 99.98% of particles from the air.
It also features the control center that lets you program or switch between cooling and heating modes.
Pros
Low noise level
Energy efficient
10-year limited warranty
AccuComfort technology offers between 300 and 700 speeds
Cons
Not budget-friendly
Complex installation process
Air-Con Ductless Mini Split Heat Pump – The best ductless mini-split 2-ton heat pump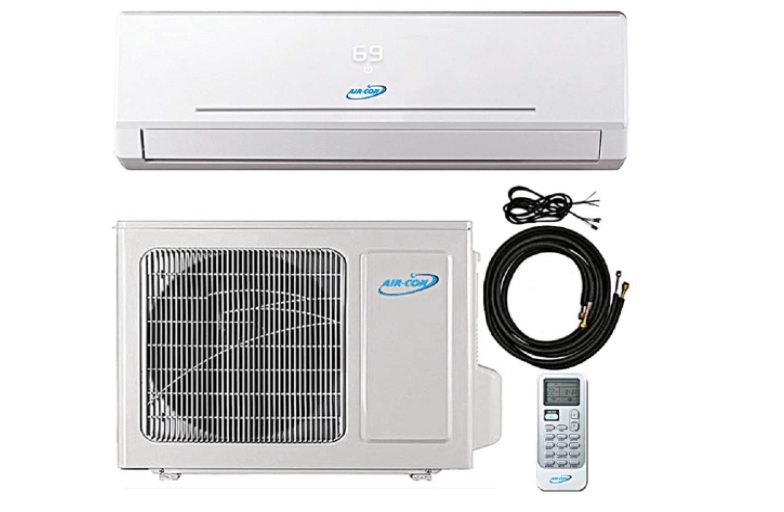 Although the Air-Con Ductless Mini Split Heat Pump's features aren't impressive, this 2-ton heat pump can still perform well. The model ships with a pre-charged outdoor unit and an indoor unit equipped with a wall bracket and pre-flared copper tubing.
The model's power cable is just 5ft long, so finding a way to connect the unit to a power outlet can be a challenge. This mini-split heat pump has 7 fan speeds, and it features an independent dehumidifier that enables you to control the humidity level in your home.
Pros
Excellent SEER rating
A wide selection of modes and smart functions
Variable fan speed
Affordable price
Cons
Short power cord
Coverage area depends on the layout of the space
Boreal Equinox Ductless Mini Split Heat Pump – The most affordable 2-ton heat pump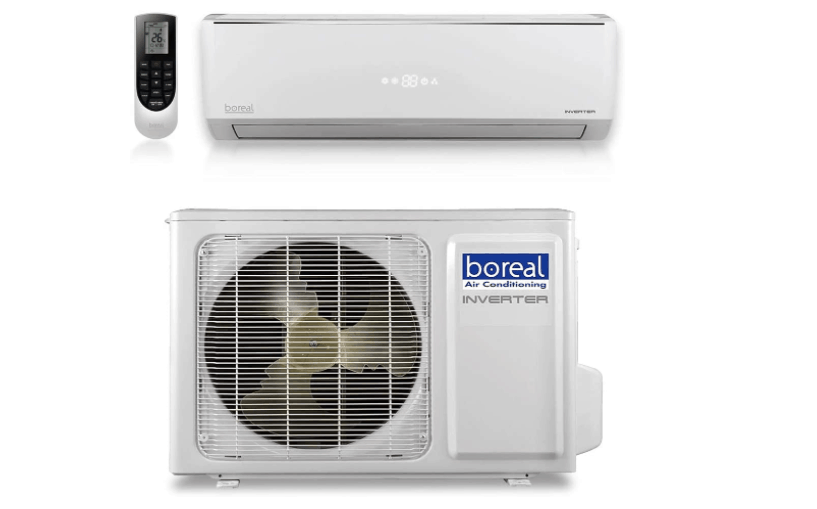 Controlling the room's temperature with the Boreal Equinox Ductless Mini Split Heat Pump is easy since you can use the remote to select the mode or set the timer. Getting the WSBEC04 WiFi kit will enable you to control this heat pump from your phone.
The model's estimated coverage area is between 800ft and 1300ft, and you can use it to heat, cool down, or dehumidify a space. However, you must purchase the line set that connects the outdoor and indoor units to install the Boreal Equinox heat pump.
Pros
WiFi compatible
Adjustable fan speed
A broad spectrum of automatic operation options
Energy-saving properties
Cons
Poor heating capabilities
Line set must be purchased separately
TempStar TSH5 – The best 2-ton heat pump for cold climates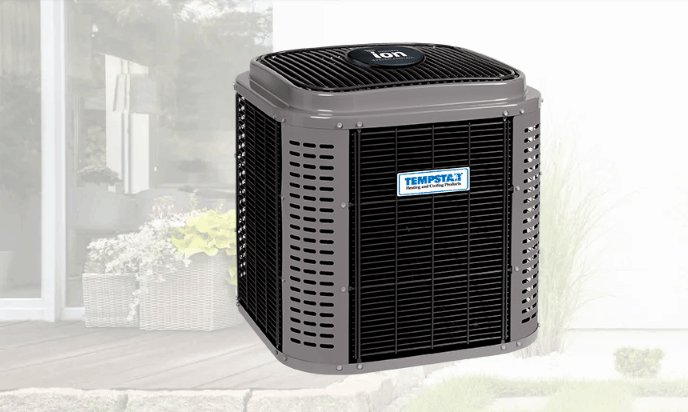 The TempStar TSH5 utilizes a single-stage scroll compressor to cool down or heat the air, and its performance isn't affected by the weather conditions. This heat pump has a cooling capacity that ranges from 1.5 to 5 tons, which enables it to regulate the temperature in large spaces.
The unit has a 16 SEER rating, and it utilizes an R-410A refrigerant that is environmentally friendly. You can pair the TempStar TSH5 with a furnace during cold months to enhance its heating capabilities and use a thermostat to control the energy consumption.
Pros
Built-in WiFi connectivity
Easy maintenance of outdoor and indoor units
Equipped with an acoustic-absorbing compressor blanket
Vast coverage area
Cons
Single fan speed
Bulky and heavy
Armstrong air 4SHP14LE – The best EnergyStar certified 2-ton heat pump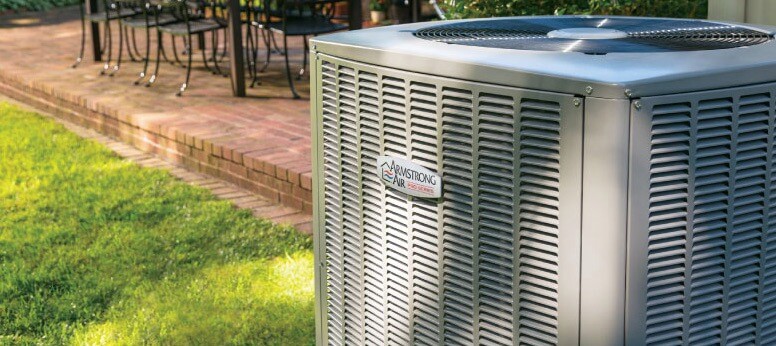 Comfort, reliability, and efficiency are the words that best describe the ArmstrongAir 4SHP14LE heat pump. The heat pump has the 15 SEER and 8.5 HSPF ratings, which suggests that it can reduce the amount of power you're using to heat or cool your home by more than 50%.
In addition, this ArmstrongAir's model is EnergyStar certified, so besides being energy efficient, the heat pump is also environment friendly as it uses a non-ozone-depleting refrigerant.
The manufacturer offers this model in several tonnage options, including the 2-ton model, so that you can choose the variant that best meets your needs.
Pros
Ominguard technology protects the unit against corrosion
Quiet Shift technology enables the pump to enter the defrost mode silently
Offers dual fuel compatibility
Excellent anti-microbial protection
Cons
Controls could be more intuitive
High price tag
Frequently asked questions about 2-ton heat pumps
Question: How long can I use a 2-ton heat pump?
Answer: Most models can last for up to ten years, but with regular maintenance checks, you can extend the heat pump's life expectancy to more than 15 years.
Question: What to do if a 2-ton heat pump is too large for my home?
Answer: Opt for a lower output model since getting an oversized heat pump for a space you want to cool or heat will result in the unit constantly switching off and on. Consequently, you'll be using more power than you have to, and some of the system's components might break down.
Question: Can I install a 2-ton heat pump by myself?
Answer: Even if you have the necessary skills to install a 2-ton heat pump independently, you will still need assistance as the system components are heavy and difficult to handle. In most cases, the best course of action is to hire a licensed HVAC technician to install the heat pump for you.
Question: What is the minimum temperature at which a 2-ton heat pump can operate?
Answer: You should switch off your 2-ton heat pump once the temperatures drop below 30F, as some parts of the system might freeze. A handful of models can operate at temperatures higher than 0F.
Our verdict: How to Know Which 2-ton Heat Pump is the Best?
Despite being limited by cold weather conditions, heat pumps are still an excellent alternative to traditional HVAC systems because they're less expensive and have higher energy efficiency.
The ductless mini-split heat pumps like the Air-Con Ductless Mini Split Heat Pump are the least expensive option, as the installation costs of these systems are significantly lower than the installation costs of hybrid, dual fuel systems.
We recommend choosing the ArmstrongAir 4SHP14LE heat pump or the American Standard AccuComfort™ Platinum heat pump if you're searching for a system you can use throughout the year regardless of the weather conditions.
Was this guide to the best 2-ton heat pumps useful? Leave a comment and let us know or continue reading our guide to finding the best: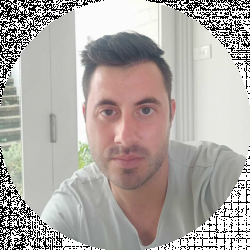 Latest posts by David Borgogni
(see all)