The functionality and efficiency of all AC systems depend on their coils because they are in charge of cooling the air and the disposal of the hot air. That's why you must get the best air conditioner coil replacement to restore the cooling or heating capacities of your AC unit.
Mini-splits and heat pumps feature two coils that are located in their indoor and outdoor components. In this article, we're going to deal mostly with evaporator coils, a key component of indoor air handlers on all types of AC systems.
Our article will help you understand how different types of AC coils differ and assist you in finding the best air conditioner replacement coil for your home's cooling and heating system. Go through our guide to the best Home Depot mini-split options if you want to replace the entire AC system in your home.
At a Glance – The 5 Best Air Conditioner Coil Replacements
Selection Criteria
Coils, regardless of their type, are made for a specific AC unit, and you can't replace them with a coil designed for a different AC model produced by the same manufacturer. That's why the best way to find a replacement for a coil in your AC system is to get the same model as the original part.
We used a wide range of parameters to select the evaporator coils featured in this article, so let's look at some of the most important ones.
Brand name – Most leading AC manufacturers also produce replacement coils for their systems. Our selection of coil replacements includes models made by some of the best brands in the industry.
Output capacity – The replacement coil you choose needs to have the same cooling capacity as your AC system. Replacement coils we included in this article are available in multiple sizes so that you can pick an option that is best suited for your AC system.
Coil type – This article focuses on different types of evaporator coils, and we excluded condenser coils because they are very expensive to repair or replace.
Our guide to furnace types might help you understand why evaporator coils are an important component of furnace-based heating systems.
Coil Types in AC Systems
The indoor and outdoor components of all AC units are equipped with a coil. The outdoor coil is also called a condenser coil, while the coil based in the indoor air handler is called the evaporator coil.
Both of these parts are durable, and their average lifespan is between 10 to 15 years. So, in case either of these coils breaks down, you'll have to consider at least replacing the entire AC system. Let's take a look at the key characteristics of evaporator and condenser coils.
Condenser coil – The hot refrigerant reaches the condenser coil in a gaseous state, where it is cooled until it becomes a liquid again. The role of this coil is to facilitate the disposal of the hot air absorbed by the system's indoor unit.
Evaporator coil – The liquid and cooled refrigerant are sent from the outdoor unit to the indoor unit, where it absorbs the heat from the air while passing through the evaporator coil.
Even though these two coils work together, their roles in an AC system are opposite since one absorbs the heat and removes it from the system. Read our guide to the best AC flush kits if you want to improve the refrigerant flow through your AC system.
Evaporator Coil Types
The reason why we won't cover different types of condenser coils in this article is that it is often less expensive to get a new AC system than to replace a faulty condenser coil. Chances of restoring the AC's cooling and heating capacities are more promising if its evaporator breaks down.
But, to do that, you must know how to differentiate between different evaporator coil types.
Cased Evaporator Coils
As indicated by their name, cased evaporator coils come with a cabinet that simplifies the installation process. Depending on their shape, you can choose from three subtypes of these coils.
Slab coils – Designed for horizontal AC units, they are the least common type of evaporator coils.
A Coils – AC system in which the air passes vertically through the evaporator coil are equipped with A-shaped coils.
N Coils – You'll encounter N coils on both horizontal and vertical ACs. It's worth noting that N coils are more efficient than any other type of evaporator coil.
Uncased Evaporator Coils
Homeowners who want to customize an evaporator coil to their needs should consider getting an uncased model. Like N coils, they're compatible with horizontal and vertical AC systems, and their shape can be adjusted to a specific system. Uncased coils are available in N, A, and slab styles.
Check out our guide on the best 5-ton heat pumps to learn more about these whole-house cooling and heating systems.
Detecting the Signs of Faulty AC Coils
Before it eventually fails, an evaporator coil will show signs that it is no longer working properly. In some cases, a dirty air filter or the accumulation of dirt on the coil can cause these issues. Either of these problems is easily fixable, and the solutions don't involve replacing an evaporator coil.
However, if the air coming out of the air handler is warm instead of cold or if the AC fails to regulate the room temperature despite switching off and on frequently, then the solution to your problem might be to replace the old coil.
Also, in the event of evaporator coil failure caused by freezing, corrosion, erosion, or refrigerant leakage, you won't be able to turn on your AC unit.
Having the right HVAC tools can help you diagnose the problem independently, but a licensed HVAC technician should also inspect your cooling and heating system. You should go through our guide to water heater systems if you're looking for a way to upgrade your home's water heating system.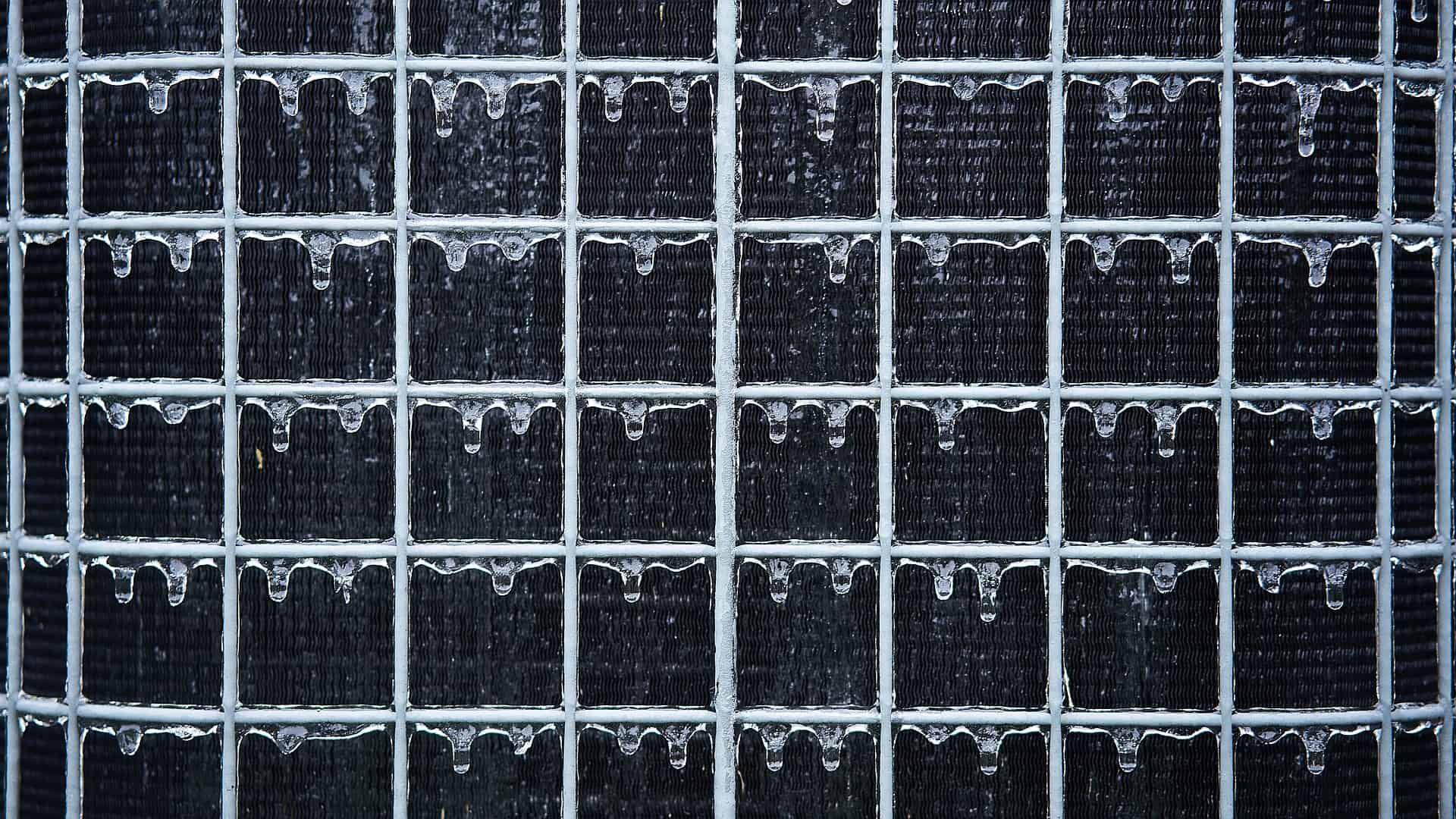 Costs of Replacing an AC Coil
How much money you'll have to spend on replacing an AC evaporator coil depends on the AC's tonnage and manufacturer. So, a new evaporator coil for a 2.5-ton heat pump will be less expensive than the same component for a 4-ton heat pump.
In addition, getting a new evaporator coil for a Carrier AC is usually less expensive than replacing an evaporator coil on a Lenox AC system. In most cases, you'll have to spend between $800 and $2,000, with labor, on a new indoor coil.
Often replacing just one coil will create additional problems since the new component might not use the same refrigerant or have the same SEER ratings as the condenser coil.
That's why HVAC technicians often recommend replacing both coils, but this solution is often more expensive than a new AC unit. Browse through our guide to the best Lowes mini-splits to explore replacement options for your old AC system.
The Most Important Factors to Consider While Searching for Air Conditioner Coil Replacement
An HVAC technician should inspect your AC and diagnose the issues preventing it from functioning normally before you even start considering getting a coil replacement for your AC unit.
Problems with these components usually occur on ACs that are more than ten years old, so replacing the entire system might be an easier solution than finding a suitable replacement evaporator coil. Here are some of the most important factors you need to consider if you decide to get a new evaporator coil.
AC System Compatibility
One of the first things you'll have to do is check the model and the serial number of the evaporator coil you want to replace. This will enable you to shortlist the models that are compatible with your AC system.
The new coil needs to have the same SEER rating and output capacity as the old one. You should also remember that you cannot install coils that use the R-410A refrigerant on AC systems that run on the outdated R-22 refrigerants.
Coil Type
As we already noted, there are several different types and shapes of evaporator, coils and you cannot use them interchangeably. So, if your AC system has a cased A-shaped evaporator coil, you won't be able to replace it with an N-shaped or uncased version of these coils.
Opting for an uncased evaporator coil will provide you with more versatility because they're compatible with vertical and horizontal ACs. However, installing these coils is much more difficult than installing a cased evaporator coil.
Airflow and Cooling Capacities
Just like AC systems, evaporator coils have maximum cooling capacities. So, the replacement model needs to have the same output as the unit's original part. Most manufacturers produce the same evaporator coil in multiple sizes so that you can get the version that fits your AC system.
Most models are available in sizes that range from 1.5 to 5 tons, but finding 12,000 BTU or 9,000 BTU models shouldn't be too difficult.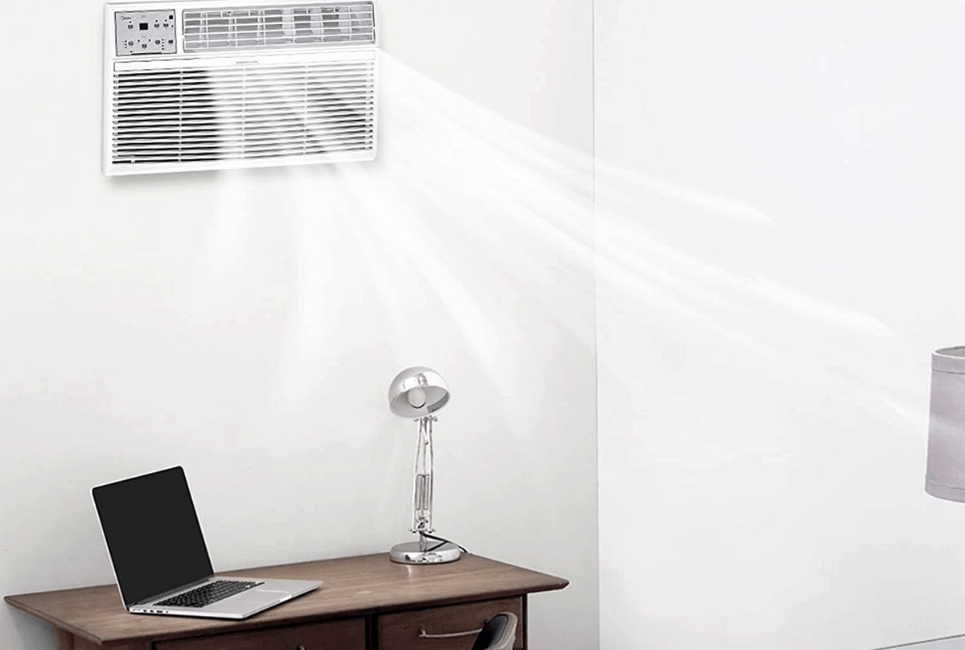 Upkeep Requirements
Keeping an evaporator coil clean and preventing grease and dust accumulation is vital for preserving its functionality. Evaporator coil cleaners can help you eliminate contaminants that affect the coil's performance and extend its lifespan.
Besides cleaning the evaporator coil occasionally, you should also perform maintenance checks of the entire AC system to ensure all its components are functioning properly.
Coil and Installation Costs
Arguably, the most difficult decision you'll have to make is whether you want to replace just the evaporator coil or the entire system. The part itself can cost you between $300 and $1,800 depending on its tonnage, type, and brand.
The installation costs vary from $400 to $1,000, so you may have to spend well over a thousand dollars to repair your AC system. You should opt for a replacement coil that comes with a long warranty period to avoid covering reparation costs in case it breaks down.
The Advantages of Air Conditioner Coil Replacements
Extended Life of an AC System
Getting an air conditioner coil replacement enables you to continue using the same cooling and heating system. Also, it helps you avoid going through the trouble of finding and installing a new AC system in your home.
Revitalized Cooling Capacities
An AC with a malfunctioning evaporator coil won't cool a room where the indoor air handler is installed. A replacement coil will resolve this issue and restore the unit's cooling capacity.
Durability
Like the original parts, coil replacements are built to last for years. Installing a new evaporator coil will ensure that you can continue using the AC system for several years or even longer.
The Disadvantages of Air Conditioner Coil Replacements
A Bad Evaporator Coil is Often a Sign of a Failing AC System
The issues that caused an evaporator coil to stop working won't disappear if you just get a replacement for it. Even if you install a new evaporator coil on an aging AC system, there's no guarantee that some other part of the system isn't going to fail soon after you replace the coil.
Top 5 Air Conditioner Coil Replacements
Rheem RCF6024HTAMCA – The Best Coil Replacement for Rheem AC Units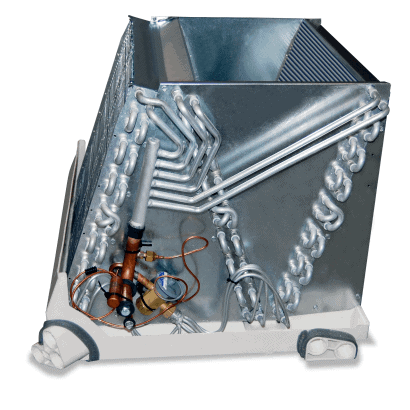 A cased evaporator coil like the Rheem RCF6024HTAMCA might be a good solution if you have a furnace, heat pump, or AC manufactured by this brand. This model can be paired with outdoor units the cooling outputs between 18,000 BTU and 60,000 BTU.
In addition, the N coil design enables you to use this coil with vertical and horizontal AC systems. ITs maximum airflow capacity is 1,900 CFM, while the bi-directional airflow function lets you switch between horizontal and vertical airflow directions.
See also: Rheem vs Ruud Brand Comparison.
Pros
Versatile applications
Supports high cooling outputs
Excellent protection against refrigerant leaks
Ten-year warranty
Cons
Complicated installation process
Pricing information is available upon request
Goodman CAUFA – The Best Coil Replacement for Goodman ACs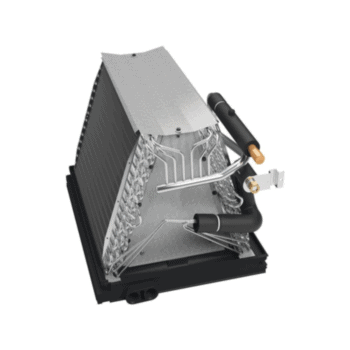 The aluminum construction makes the Goodman CAUFA one of the most durable coil replacements the brand offers. Horizontal and vertical versions of this uncased evaporator coil are available, and you can use them with a wide range of Goodman's AC systems.
Although this evaporator coil is meant to be used with the R-410A refrigerant, some versions can also be installed on ACs that still use the R22 refrigerant. The model's drain pan is rust and UV-resistant, and it is designed to retain a minimum amount of water.
Pros
Compatible with ACs that use different refrigerant types
Customizable
Equipped with a thermal expansion valve
Not prone to corrosion
Cons
Requires professional installation
Not suitable for all Goodman ACs
Lenox CX35-49C-6F-1 – The Best Coil Replacement for Lenox AC Units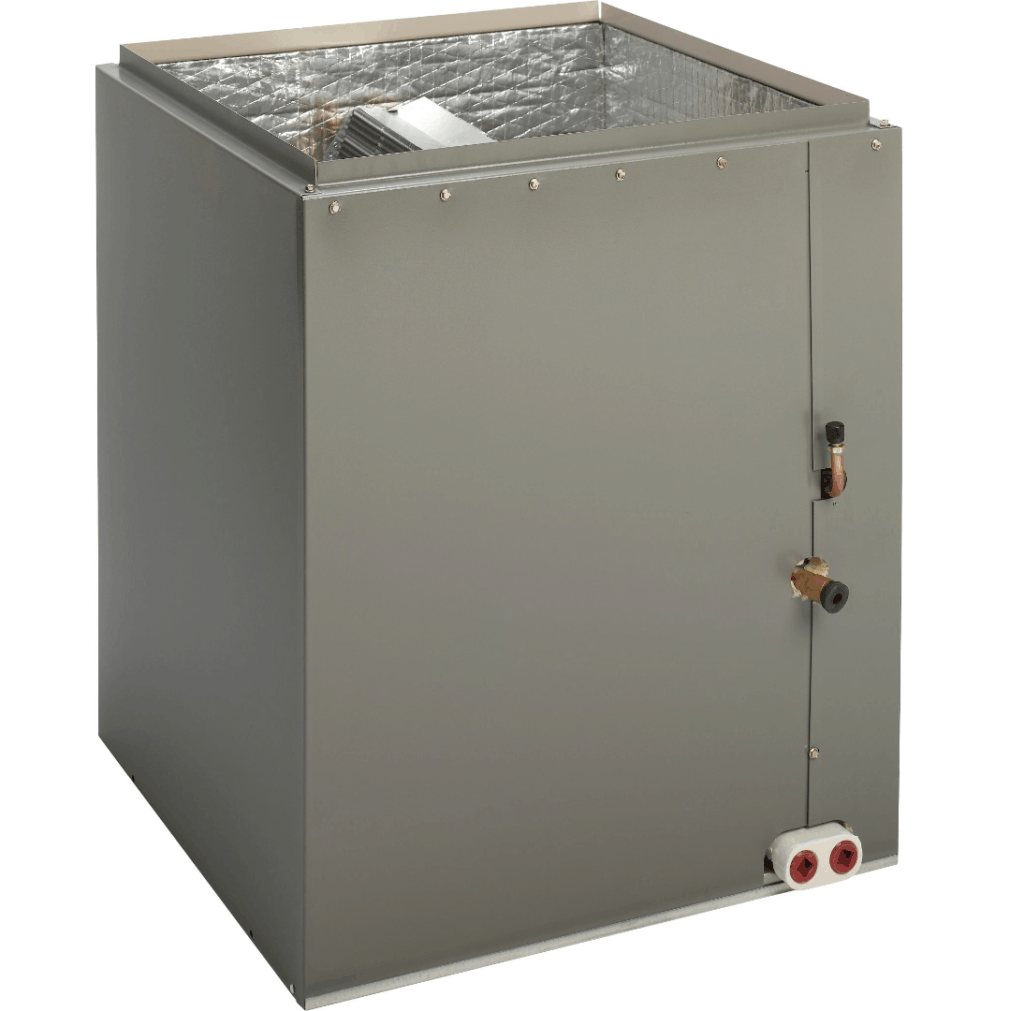 The maximum cooling capacity of this version of the Lenox CX35-49C-6F-1 is 48,000 BTU, but versions with lower and higher outputs are also available. This cased evaporator coil is designed for up-flow AC systems; you cannot pair it with units that have vertical units.
The Lenox patented Quantum construction includes lanced fins that maximize the exposure to their surface to the airflow. This evaporator coil is designed for systems that utilize the R-410A refrigerant, and you cannot use them with ACs that rely on other types of refrigerants for cooling.
Pros
Sturdy cabinet with fiberglass insulation
Equipped with an anti-microbial drain pan
Suitable for systems with different tonnages
The large air contact surface
Cons
Limited compatibility
Bulky and heavy
Carrier Performance CSPHP – The Best Coil Replacement for Carrier AC Units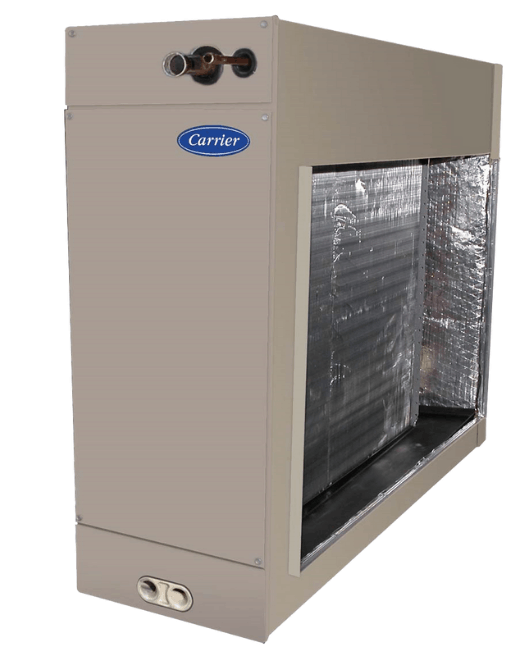 The Carrier Performance CSPHP is designed for horizontal AC systems, so you won't be able to use it with the brand's standard AC units. The slab evaporator coil has a sturdy cabinet that is highly resistant to physical damage.
Coils are made of aluminum that resists corrosion and provides excellent cooling performances. Also, this Carrier's model is optimized for use with the Puron R410A refrigerant, and it is incompatible with systems that utilize other refrigerant types.
Pros
Improves the AC's performance
Sturdy and durable construction
Aluminum-made coils
Maintains a steady refrigerant pressure
Cons
Not compatible with all Carrier ACs
Frequent exposure to moisture might cause corrosion
Bryant Preferred CAPVU – The Best Coil Replacement for Bryant AC Units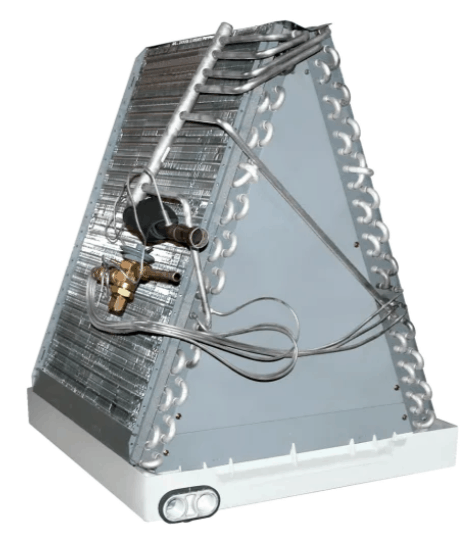 In case you're searching for an uncased A-shaped evaporator coil for a Bryant AC, then the Bryant Preferred CAPVU might be the right solution for you.
This evaporator coil doesn't have a cabinet, which extends your installation options, but you must keep in mind that the coil can only be installed in a vertical position. Corrosion-resistant coils are made of aluminum, and they're capable of impressive cooling performances.
The thermostatic expansion valve maintains an even refrigerant pressure and regulates the amount of refrigerant in the evaporator coil.
Pros
Built from sturdy materials
It doesn't freeze easily
Available in different sizes
Not prone to bacteria and mold accumulation
Cons
Works only with Puron R410A refrigerant
Expensive and complicated installation process
FAQs About Air Condition Replacement Coils
Question: Do Evaporator Coils Break Down Often?
Answer: No, evaporator coils are as durable as the rest of an AC system, and they usually malfunction because of infrequent maintenance.
Question: Can I Install an Air Conditioner Replacement Coil by Myself?
Answer: You should hire an HVAC professional to install a new evaporator coil for you because the installation process is very difficult.
Question: How Often Should I Clean an Evaporator Coil?
Answer: Dust and grease accumulation can make an evaporator coil-less effective, and you should clean it at least once per year to maintain its efficiency at the same level.
Question: What to Do If a Replacement Coil is Not Available for my AC?
Answer: Replacing the entire AC system is your only option if a replacement evaporator coil is no longer available.
Our Verdict: What is the Best Air Conditioner Replacement Coil for Your AC System?
You won't have a wide array of options at your disposal if you choose to replace the evaporator coil on your AC unit. These parts are made for specific AC models, and they must have the same cooling capacity as all other features like the evaporator coil they're replacing.
That's why you just need to find a model compatible with your heat pump or mini-split system. However, you should consult with a professional HVAC technician before you decide to replace this part of your AC unit.
We recommend the Rheem RCF6024HTAMCA if you're using an AC unit manufactured by this brand or the Lenox CX35-49C-6F-1 if you have an air conditioning system produced by Lenox. We hope that this article has helped you find the best coil replacement for your AC.
Let us know in the comments or go through our guide to the best ventless air conditioners or best 5-zone mini-splits if you want to replace your current AC system, or see how you can find the Best AC Unit for your Shed.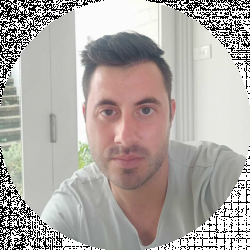 Latest posts by David Borgogni
(see all)