If you want to make your home smarter, a thermostat is an excellent place to begin and could help lower your cooling and heating costs considerably.
But not all thermostats are designed the same—some are meant for basic heating and cooling units and offer basic programming and scheduling options, while others are created for intricate multi-stage units and will regulate heating, cooling, ventilation, and dehumidifier systems.
Like most home appliances and devices, thermostat prices vary by capabilities and features. In our thermostat buying guide below, we'll walk you through everything you need to know about thermostats and what to consider when shopping for one. We'll also give you our best thermostat choices on the market.
Should I Replace My Thermostat?
Chances are that you may replace your thermostat because you want to, and not necessarily because you need to. A typical thermostat should last the lifetime of your HVAC system.
As your thermostat is unlikely to completely break down, you may replace it only because you want an upgrade. If your furnace fails, however, you will have to replace it along with the thermostat.
Do I Need to Hire a Pro to Install a Thermostat?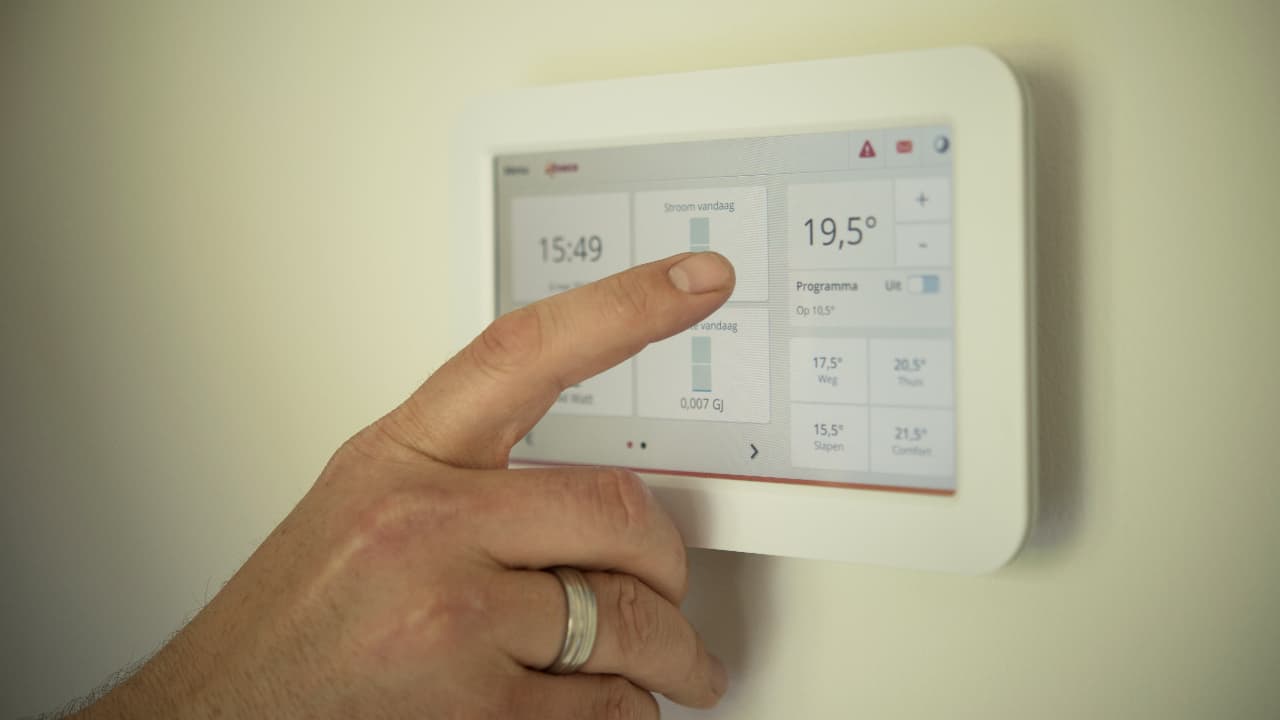 If you're an experienced DIYer, you most probably are equipped to install all types of thermostats, particularly when you're upgrading from an older model.
With new buildings, however, installing a thermostat by yourself can be a complicated affair. If you're unsure about your ability to install a thermostat and the risks that come with it, then it is best to hire an HVAC professional.
Types of Thermostats
While many thermostat manufacturers will categorize their thermostats based on whether they are Wi-Fi-enabled vs. no Wi-Fi, or with touch screen vs. no touch screen, these are only just features of the product; the main descriptive factor is whether the thermostat is smart, programmable, or a basic temperature control unit.
Basic Thermostat
This is the traditional thermostat and is far and away the least costly and easiest to use. This thermostat has limited functionality, allowing you to simply turn on the AC and tune it to your desired temperature. That's pretty much it with a basic thermostat.
Check out our guide on how to troubleshoot a thermostat if it's not reaching the desired temperature.
Programmable Thermostat
Programmable thermostats go a notch higher in terms of what they provide–control and comfort. For a long time, these thermostats were the way to go if you wanted to make the most economical use of your HVAC system.
You'd simply key in your settings, such as desired temperature and schedule, and the thermostat would use this information to run on autopilot throughout the day.
Manual Thermostat
This thermostat has similar manual controls to the digital non-programmable model, but without a handy LCD display.
Remote Thermostat
Remote thermostats are connected via a hub to a home's internet service, allowing the homeowner to remote-control it from a laptop, tablet, or phone.
Digital Non-Programmable Thermostat
This thermostat requires to be manually adjusted during the day while temperatures fluctuate.
Smart Thermostat
A smart thermostat takes what the programmable thermostat provides to the next level. In addition to the information you key in, it'll also take other factors into consideration, such as information collected from sensors and other sources.
For example, it may consider the day's weather forecast for Manhattan. If the day is forecast to be cooler than usual, it may decide to reduce the burden on the air conditioning, which saves you money in the end.
In a nutshell, a smart thermostat can base its decisions on many other data points, and not just the information you key in. This results in lower cooling and heating bills, greater energy efficiency, and increased comfort and convenience.
However, smart thermostats cost more than regular programmable units. When considering what type of thermostat to buy, ask yourself whether you'd prefer basic temperature control or more advanced features that come with greater convenience.
Factors to Consider When Buying a Thermostat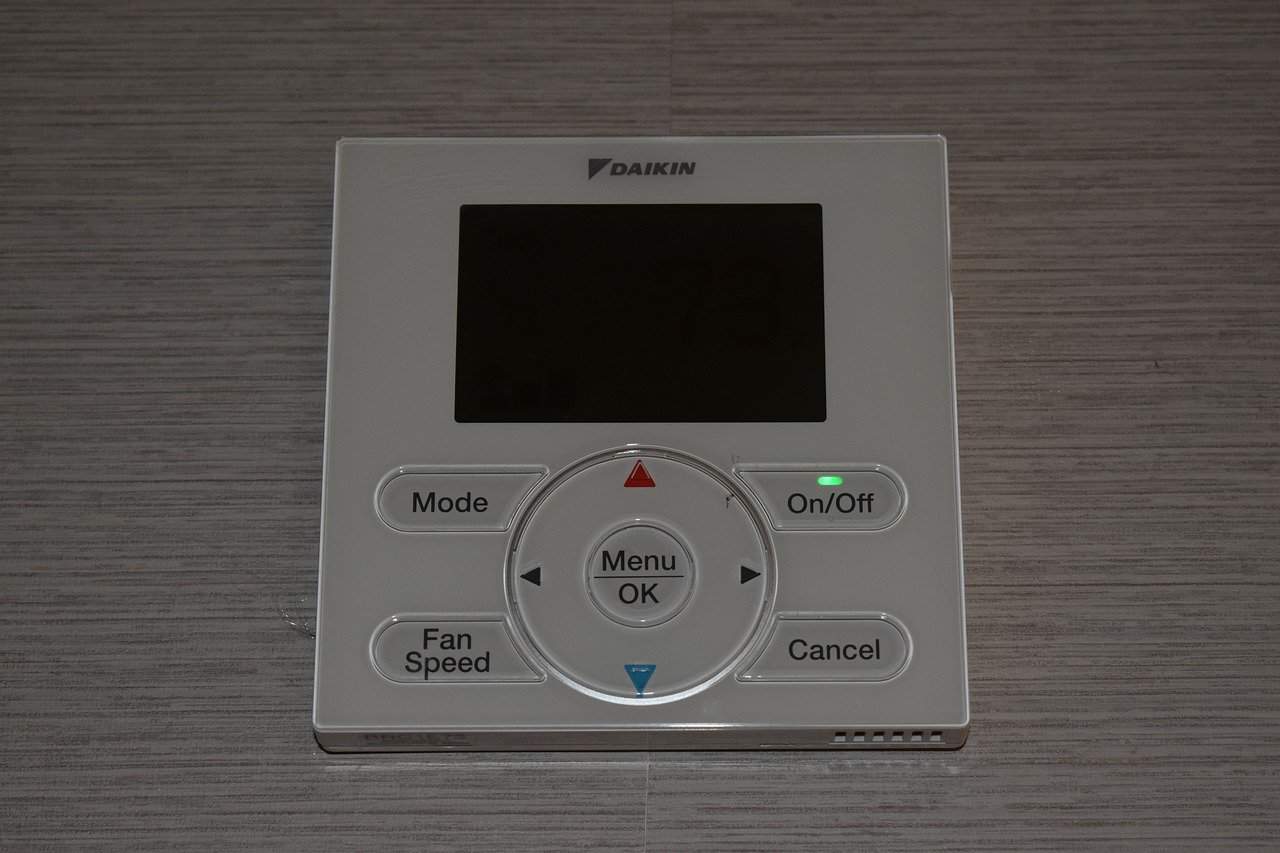 Of the many different types of thermostats available on the market, each model will have several key features you'll need to consider. Here are the main ones to look into.
Ease of installation
If you're planning to have your thermostat installed by an HVAC service, this should be less of an issue. If you choose the DIY route, however, make sure the unit you buy won't end up giving you too many troubles.
You can learn to do this by reading the product manual, or better yet watching a DIY instructional video on YouTube. Is the installation process intuitive, or are you going to require extra help or tools?
Friendly user interface
Large displays and touch screens have become a rather common feature of today's thermostats. However, you may want to take a look at the product's picture or video before buying, so you know what the user interface is like.
Can you easily tell the meaning of the information displayed? Is it easy for you to understand how to adjust the temperature or input instructions? Will you have to refer to the manual in order to figure out how to work with what's displayed?
When purchasing a model consider how friendly the user interface is so you don't have to go through hell to configure your device.
Aesthetics
If you're concerned about the appearance of your thermostat on your wall, you'll want to look at the color, style, and shape options available. Some units come with a more basic look, while others have a more sophisticated touch to their design.
Power
How would you like to power your thermostat? Some units run on batteries, others are plugged in to a wall outlet, while others link to the circuit board furnace.
Privacy
It's important to know that some smart devices can "listen" through Alexa, Siri, or Google Assistant. This means that whenever you do a voice command, data about it may be collected by a third party. Be sure you're okay with this, or else choose a device that does not come with this capability.
Warranty
For a lot of homeowners, a thermostat is something they buy once, install, program, and then not need to worry about for years. This is not the kind of thing to replace every other year, so longevity is an important factor to consider. You'll want to ensure that the manufacturer can come to your aid in case the device fails.
Warranties typically range from two to three years, and sometimes up to five. Some manufacturers offer a longer warranty if you have your device installed by an HVAC professional and a shorter one if you go the DIY way.
Top Thermostat Features to Consider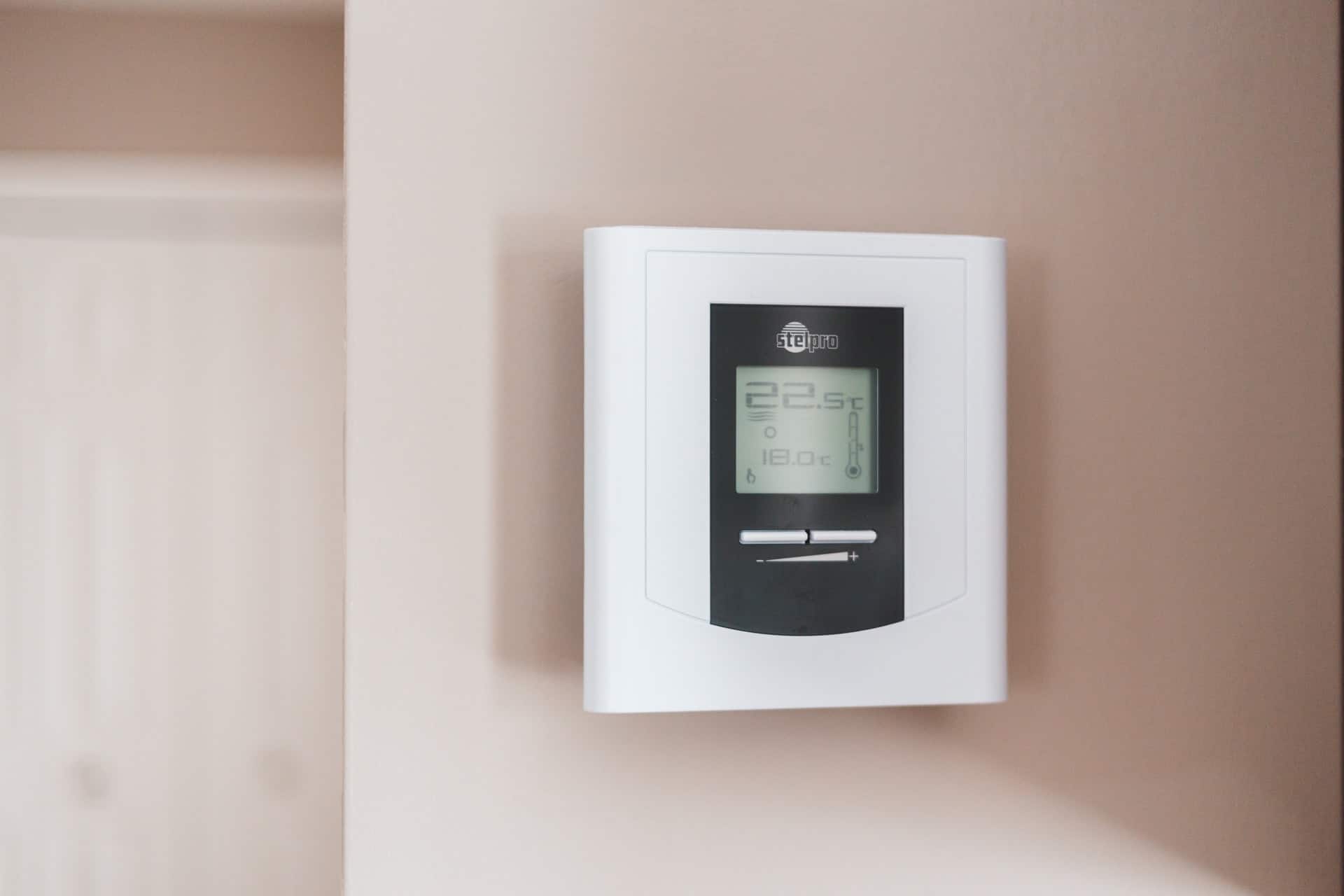 Thermostats are becoming more and more advanced by the day. Each one has its own capabilities, but there are some customer-favorite features to look out for.
Wi-Fi Connectivity—with Wi-Fi connectivity, your device can perform a number of quite useful things. It'll allow you to program the thermostat with a mobile app, and you can do this at the office or anywhere far from your home.
Your device can also communicate with other Wi-Fi-enabled devices in your home, such as your fitness tracker. With access to these devices, your device can make finer decisions about temperature control.
Auto changeover—ideal for places with a wide variety of temperatures, it can automatically switch from heating to cooling, depending on your house's temperature.
Helpful reminders—certain thermostats can provide111111 standard reminders such as when you should replace your AC filter or furnace.
App control—available on smart thermostats, this feature helps you operate your thermostat remotely. Moreover, many models are compatible with home assistants such as Siri, Amazon Alexa, and more.
Automatic temperature changes—the majority of smart thermostats learn your behavior from your smartphone and use geo-fencing to automatically make changes for you.
Easy-to-use-controls—simple touch controls and a clear backlit screen make it easy to keep an eye on a thermostat and adjust it.
Thermostat Compatibility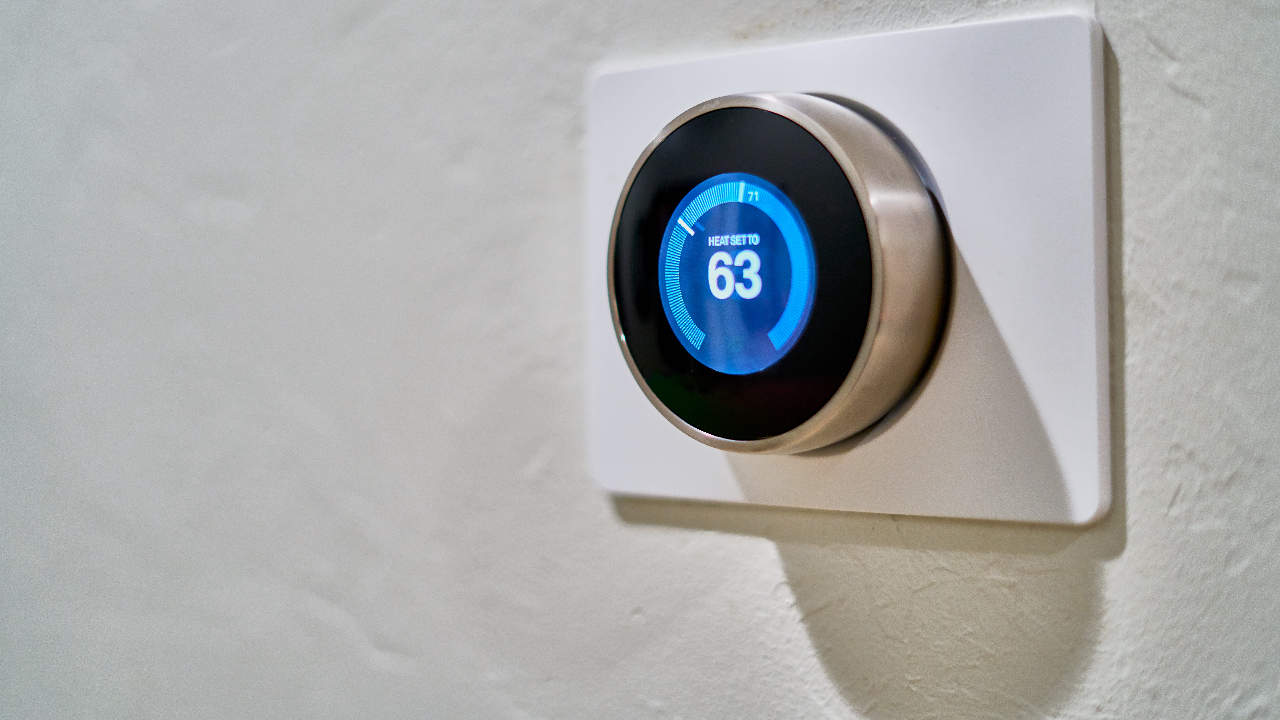 Once you've settled on the thermostat model you want to buy, the next step is to find out whether the device is compatible with your home. This should depend on your home's HVAC system.
You'll find compatibility information about your system in the product's content as well as the thermostat label.
Check whether your thermostat is compatible with the following:
Heat pumps move heat from the source to your house.
Furnaces use forced-air to move warm air into the rooms of your home through duct work.
Gas fireplaces are heating sources for single rooms.
Central air conditioning controls cooling and/or heating separately in different spaces using one HVAC system.
Cooling only systems are designed to cool your space only.
Heating only systems are designed to only provide heating.
Hot water systems regulate the temperature of your home's hot water heating system.
Single-stage cooling and heating systems are ideal for homes with separate air conditioning and heating systems.
Multi-stage cooling and heating systems are suitable for cooling or heating units with multiple speeds.
Milli-volt systems are typically floor or wall heaters that don't run on electricity.
Baseboard heaters can either be a supplemental or main heat source for single rooms.
Installing a Thermostat
Installing a thermostat is typically an easy and exciting DIY project, particularly if you're replacing your current thermostat. To install most thermostats:
Turn off the thermostat's power source.
Remove the existing thermostat and put labels on all the wires.
Set up your new wall plate
Attach the wires you previously labeled to connect your brand new thermostat.
Attach the thermostat's face to the new wall plate and switch your electricity back on.
It's imperative to stick to the step-by-step directions that come with your new thermostat. If you aren't sure you can do the installation on your own, be sure to call in an HVAC professional.
Our Top Picks
The best thermostat for your home depends on what sort of control you want, the features you need, and what's already in your smart home setup. We've put together some of the best thermostats out there, so you're sure to find one that suits your home.
Best Budget Thermostat—Emerson Sensi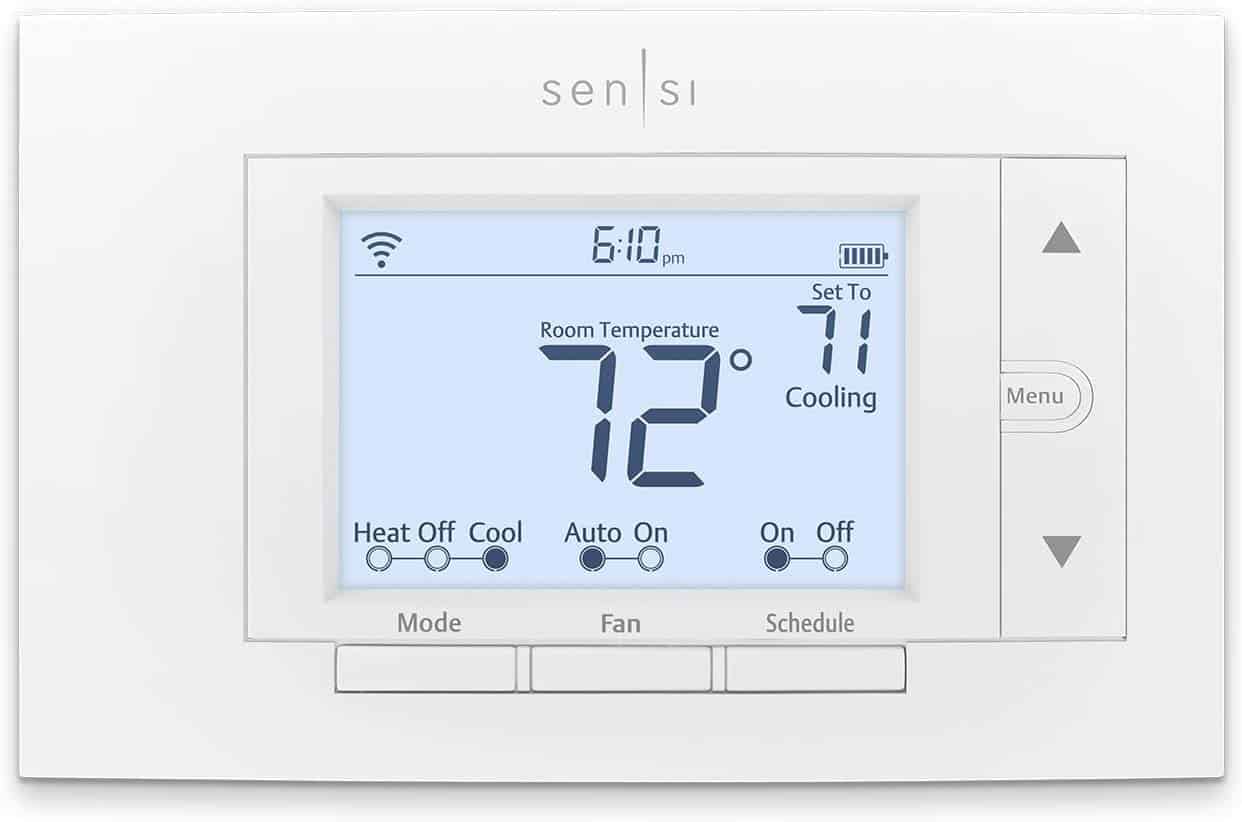 If you're in need of a smart thermostat that you can connect to from wherever you are but don't want to splash out too much, then the Emerson Sensi Wi-Fi Smart Thermostat should be your best bet.
Many smart models cost $200 or more, but the Emerson Sensi Wi-Fi Smart Thermostat model costs half of that while still providing a number of high-end capabilities. It comes with an app, which provides clear installation instructions, as well as video tutorials.
The app lets you set a flexible schedule and also comes with geo-fencing, which regulates the comfort settings based on your smart phone's location.
With the usage report, you can find out how to lower energy costs. You'll also receive smart alerts about extreme temperature or humidity fluctuations.
Pros:
Variety of settings for temperature control
A convenient app that can guide you through installation
Get access to your settings from anywhere
Compatible with Alexa
Provides accurate temperature readings
Cons:
May not work with all smart products in your home
There's a need for strong, consistent Wi-Fi signal
Best Smart Thermostat—Ecobee SmartThermostat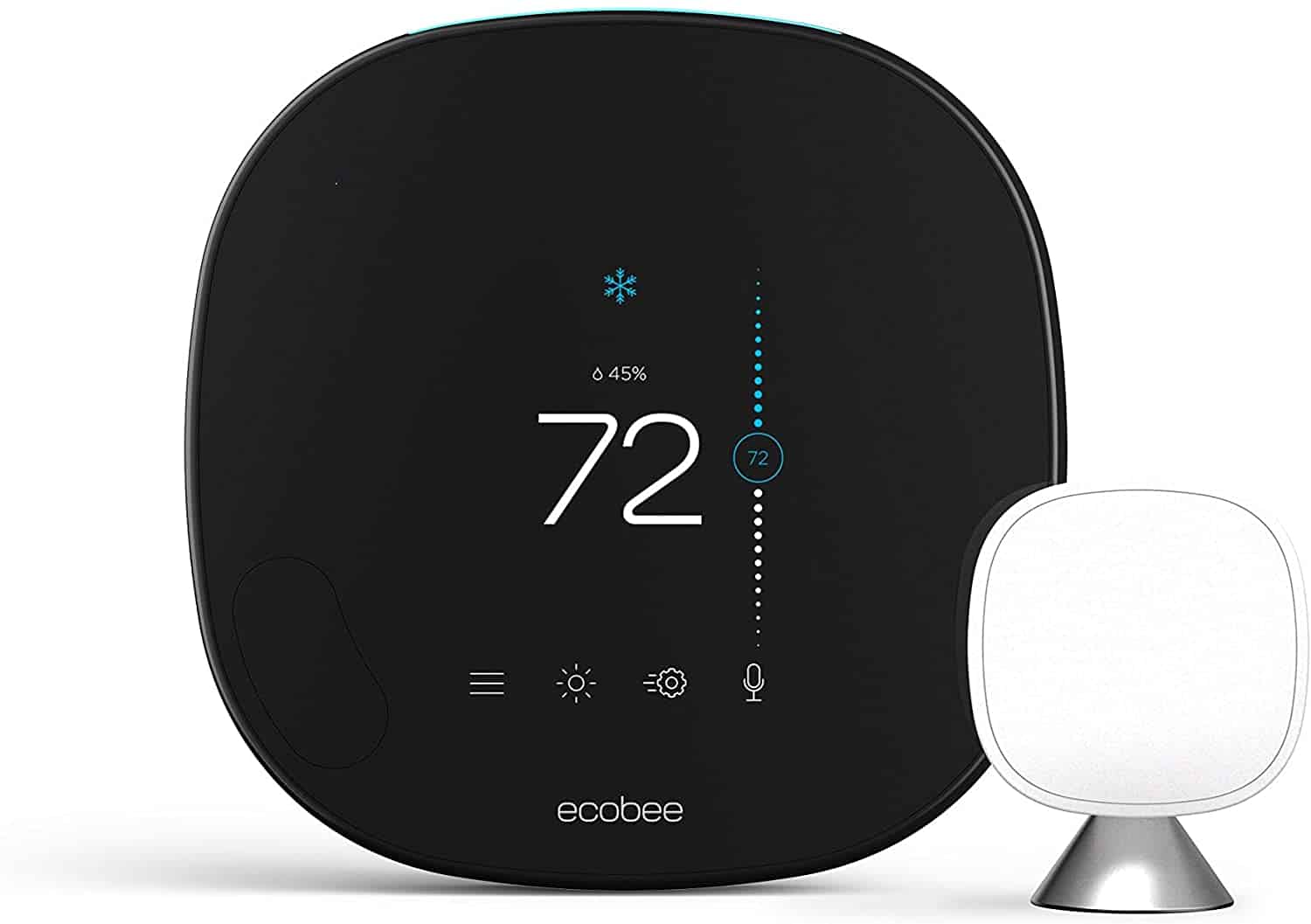 Nest often gets all the plaudit for enlivening this once dull market—but the new Ecobee Smartthermostat is arguably a better option. The latest model builds on the one that came before it, which was really good to say the least.
Many thermostats on the market rely on gauging the temperature of the home in the location where the thermostat is placed. The only problem is that this spot is typically located in the hallway or some other place you're not around much.
With this thermostat, you can place multiple sensors in several rooms so that the rooms you spend the most time in are the ones that inform your heating and cooling system about temperature regulation.
Pros:
Very affordable
Built-in Alexa support
Compatible with Apple Home Kit and Google Assistant
Compatible with IFTTT
Cons:
Bugs reported in some system updates
Best Smart Option for High-voltage Heaters: Mysa Smart Thermostat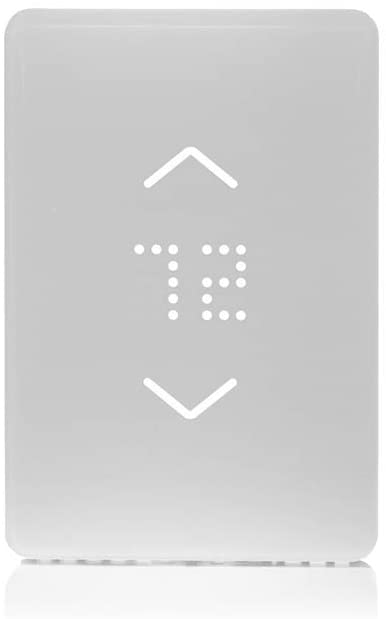 The Mysa Smart Thermostat is in the category of devices made for baseboard radiant fan-forced convectors and other such heaters, which is different from the more prevalent central HVAC systems.
For this reason, there are a lot less other options in this category. The Mysa Smart Thermostat is a top inexpensive pick because of its smart industrial build and wide range of compatibility with other smart home products, including Google Assistant, Amazon Alexa, and Apple Home kit.
Pros:
Elegant industrial design
Built in Wi-Fi adapter; no additional costs
Compatible with Google Assistant, Samsung SmartThings, Amazon Alexa, and Apple HomeKit
Intuitive mobile app
Cons:
Minimalist design, limited information display
Wiring may seem more complicated than the typical thermostat
Best Learning Thermostat—Nest Learning Thermostat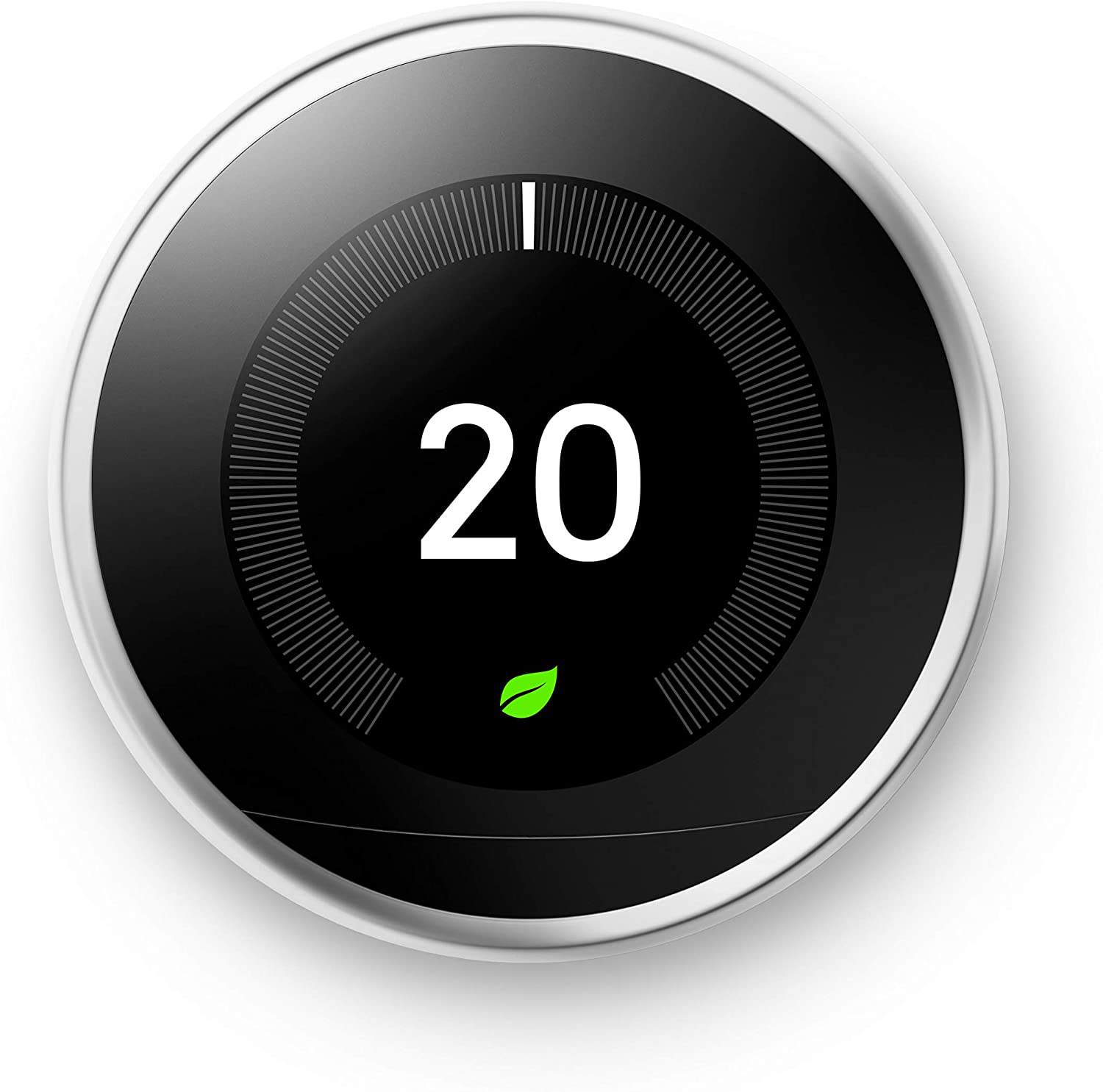 The Nest Learning Thermostat remains one of the top picks for those who don't want to have to think about temp control for their HVAC system.
The Google Nest division has worked really hard to create a comprehensive ecosystem for homes, plus a great variety of third-party products, including smart appliances, lighting controls, and ceiling fans.
With the latest addition of the Nest Temperature Sensor, this device is much smarter now. However, Nest depends on you purchasing their other products to help decide whether you are home or away from the home.
Pros:
 Intuitive interface
 Automatically learning of your schedule
 Can be configured with Nest application or Google Home
Cons:
 No direct voice control
 Expensive to buy up-front
Best Thermostat for Zonal Regulation: Honeywell Evohome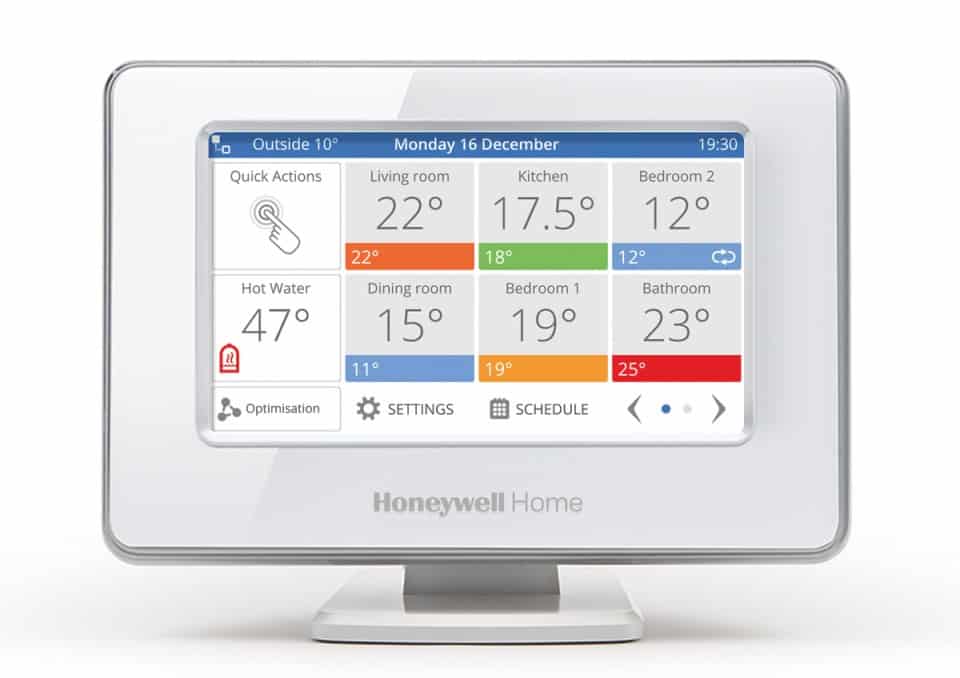 Honeywell Evohome offers you complete control over your house, with separate thermostats for every radiator helping you set a different heating schedule for each room in your home.
It's hard to understand the difference this feature can make until you try it out. If different members of your family prefer different temperatures, or one room seems to always be colder or hotter than others, then this unit is a godsend.
Moreover, it also works well with under-floor heating, so however large or complicated your heating system is, Evohome gives you complete control over it through an easy-to-use app.
The radiator and control panel thermostats can't win any design award, though, as they are available in basic white plastic. However, that's not actually the point of Evohome.
It's also expensive since each radiator will need a smart valve, but it's worth buying for the absolute control you receive over your heating.
Have trouble with your Honeywell thermostat? Here's our full guide on how to troubleshoot Honeywell thermostats.
Pros:
Great zonal control
Incredibly simple controls
Supports under-floor heating
Cons:
Not the most attractive thermostat
More expensive than other models
FAQs on How to Find the Best Thermostat
Question: How Do I Choose the Right Thermostat?
Answer: To choose the best thermostat for your home:
• Choose your preferred type of thermostat.
• Ensure it is compatible with your HVAC system and home.
• Call in an HVAC professional to install it for you.
Question: What's the Most Accurate Type of Thermostat?
Answer: The best thermostats on the market today are:
• Emerson Sensi Wi-Fi Thermostat
• Honeywell RTH111B1016/E1 Digital Non-Programmable Thermostat
• ecobee SmartThermostat
• Orbit Clear Comfort 83521 Programmable Thermostat
• Nest Thermostat E
Question: What's the Worst and Best Place to Install a Thermostat?
Answer: The worst places to install a thermostat are areas with air vents, in direct sunlight, in the kitchen, near doors, near windows, and in hallways.
On the other hand, the best place to install a thermostat is on interior walls. The best place to install it is towards the middle of your home.
Question: Can I Buy Any Thermostat to Replace Mine?
Answer: Before buying a replacement thermostat, get one that's compatible with your home systems. The majority of replacement thermostats work with all common home systems. But if you have a unique HVAC system, it can be hard to find a replacement thermostat.
Question: Where Should I Avoid Placing a Thermostat?
Answer: When installing a thermostat, you must avoid placing it close to things that may cause falsely low or high readings—basically, away from localized cold or hot spots such as windows and doors, exterior walls, supply vents, hallways, as well as other less-used locations.
Summary of How to Find the Best Thermostat
If you're looking for a new thermostat, consider upgrading to a model that can regulate the temperature in your home with greater efficiency. The best time to replace it is before the winter starts, unless it's in great working condition.
An efficient thermostat can make a remarkable contribution to your comfort, while still considerably saving you money. Before making a purchase, be sure to compare a few models, including our top five picks. You can hardly go wrong with any of these options.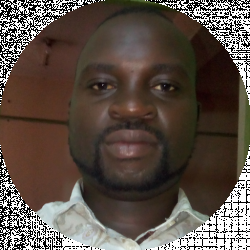 Latest posts by Haron Omaita
(see all)