As an HVAC specialist, I understand that an adequately functioning heat pump is essential, especially when you live in a region or zone with extreme weather and climate conditions. 
Heat pumps convert thermal energy from outside a building or room and transfer it into the room or building by compressing or decompressing a refrigerant. This is referred to as the refrigeration system.
In this article, I will direct you toward the best Bryant heat pumps available and help you understand their basic makeup and functions while highlighting unique features that make each of them special. 
Bottom Line Up Front
One of the most important questions to ask before paying for a heat pump is: what is the pump's efficiency? 
An efficient pump uses less energy (electrical) to convert and transfer heat. Otherwise known as the coefficient of performance (COP) or the seasonal coefficient of performance (SCOP), this value is inversely proportional to the heat pump's efficiency.That means the lower the COP value, the higher the efficiency. 
Off the tip of my fingers, my favorite Bryant heat pumps are:
These pumps have very high energy conservation efficiencies and low COP values. 
Pick At A Glance
Selection Criteria
I Selected the heat pumps featured in this article based on the following: 
Efficiency
If you are going to be running a device like the heat pump several times a day for months, It's always best to make energy efficiency a priority. All of the heat pumps on this list are efficient, some better than others. They do not consume too much energy while working and use eco-friendly refrigerants. 
Size
Typically, all Bryant heat pumps are within the 1 – 5 tons weight range, so I selected those that are either compact or not too big. These can provide the heating or cooling services required for small and large homes. 
Noise
I found only the heat pumps that made less noise comparatively. Some even have inbuilt systems to blanket out the noise. 
About The Bryant Brand
Established in 1904, the Bryant brand prides itself in the manufacturing and dealing of quality, durable heating, and cooling systems. From furnaces to air conditioners and everything in-between, Bryant produces them all and has solidified its place in the global market as a reputable and reliable brand. 
Best Bryant Heat Pumps
Here are the top Byrant heat pumps you can choose from: 
You can increase comfort in your home by using the Evolution EXTREME 24. It has a variable-speed compressor that regulates the unit's operating speed to meet your room's heating needs. 
This heat pump also controls humidity, does not make noise, and can be updated remotely by the manufacturers for repairs or maintenance. Plus, it has up to 24 SEER and 13 HSPF and conserves energy. It weighs 2 – 5 tons.
Features
It has an inbuilt system that keeps the noise level at 69 decibels.

It has a humidity control system that can eliminate moisture caused by the pump unit. 

It has a variable speed compressor to regulate the heat output. 

It has a Wi-Fi system makes it capable of being updated remotely by the manufacturers. 

It is made from sheet material that gives it durability.

It can be operated via Bluetooth for convenience.

It uses a trademark refrigerant that is not harmful to the environment: Puron. 
Pros
It is not noisy. 

It does not waste electrical energy. 

It can control humidity.

It is eco-friendly.
Cons
It is expensive.

Compressing and decompressing the refrigerant causes high pressure, which is a little volatile. 
Verdict
With this pump unit, you are assured of comfort, energy conservation, and less humidity, making it a great product. It would be a great buy and can be used by anyone. 
The Evolution Variable-speed Heat Pump is a small unit that delivers a powerful output and has both inverter technology and a rotating compressor to provide the variable speed feature. This makes the unit highly efficient, able to distribute heat evenly, and excellent at dehumidification. It also does not make much noise; it has up to 19 SEER and 11 HSPF efficiencies and weighs 1 – 5 tons. 
Features
Its variable speed compressor has 5-stages to conserve energy and better regulate temperature. 

Its noise reduction system lowers noise output to 55 decibels (dab). 

It has Bryant's smallest ducts that align perfectly with your landscape. 

It uses the environmentally friendly Puron refrigerant. 

It is made from sheet material and has an outer paint coat that makes it durable and resistant to the elements. 

It has a louvered cabinet to protect the coil from physical harm. 
Pros
Heat regulation.

Less humidity.

Compact design.

Conserves energy.
Cons
Its SEER and HSPF efficiency are not at their highest capacity. 
Verdict
Although this unit is small, it is powerful. It provides additional benefits aside from its designed heating functions. It has a 5-stage regulation system that lets you know that the pump is producing or removing just the exact amount of heat all year round.
The Preferred 2-stage heat pump saves you energy and provides the comfort of a two-speed alternative control. This means you can increase or decrease the heat output or unit operation. 
This heat pump has an energy efficiency of up to 17 SEER and 9.5 HSPF and can moderately control humidity. It has noise levels of 70 decibels at its lowest operating capacity and weighs 2 – 5 tons. 
Features
Its two-stage operations system permits longer comfortability and saves on energy. 

It comes with a Wi-Fi thermostat that gives you remote access and control. 

It has a trademark protection system known as DuraGuard. 

It has an eco-friendly Puron refrigerant. 
Pros
Great in winter or colder seasons with up to 9.6 HSPF heating efficiency. 

Provides ample dehumidification service during hotter seasons. 

It is not noisy. 

Automatic reminders for maintenance. 
Cons
Noise increases as it moves from cooling to heating functions.

It can only regulate between two levels of operation speed. 
Verdict
This heat pump unit comes in handy throughout the year, both during hot and cold seasons, as it can regulate the room's heat. The accompanying thermostat gives you control and eliminates your humidity concerns (if you have any), especially during hot weather conditions.
Bryant's Preferred Single-stage Heat Pump is one of the company's best single-state series. It has up to 17 SEER heating and 9 HSPF cooling energy efficiency. It is an excellent addition to your home, providing comfortable and quiet heat regulation all year. It has noise levels of 67 dB during its lowest cooling capacity and weighs around 1.5 – 5 tons. 
Features
It has an elevated inbuilt protection system: DuraGuard plus. 

It uses an eco-friendly Puron refrigerant. 

It has a single-stage compressor system. 

It has a compressor sound blanket that drastically reduces noise. 

It comes with an accompanying thermostat for remote and easy control. 
Pros
It is extremely quiet (almost as quiet as a vacuum).

The manufacturers can remotely control it via Wi-Fi for maintenance or repairs. 

It conserves energy. 
Cons
It cannot alternate heat output. 

It is pretty expensive. 
Verdict
Although the single-stage heat pump doesn't automatically regulate the level of heat output, this product is functional in other ways. It is quiet, of moderate size, has effective energy efficiency, and is durable. It is a great buy, especially for small homes or buildings.
Also known as the small space heat pump, the compact 224ANS heat pump is ideal for small spaces and solves your heating and cooling problems all year round while saving energy. Its energy efficiency is up to 14 SEER cooling and 8.2 HSPF heating. 
This heat pump can be installed close to your exterior at about 6 inches. It is a very versatile product as multiple units can be stacked on each other for multiple housing or district distribution. 
Features
It has a noise reduction system. 

Its Wi-Fi availability enables Bryant's technicians to update and program the unit remotely. 

It uses Puron refrigerant. 
Pros
Small and compact for space management. 

Versatility. 

Makes little noise.

Cheap.
Cons
Low energy efficiency or conservation. 
Verdict
This product is excellent for student apartments, studio apartments, and small buildings with limited space. It is cheap to purchase and install but expensive in the long run as it does not conserve energy. It is also effective and eco-friendly.
The Preferred COMPACT Heat Pump is another Bryant compact heat pump that is excellent for small spaces. The unit has a higher energy efficiency than the 224ANS, with a cooling range of up to 18 SEERS and a heating system range of up to 9.8 HSPF.
It can also be installed very close to your exterior and is versatile, just like the 224ANS compact Heat pump. It weighs 1.5 – 5 tons. 
Features
It has a sound reduction system that produces sound as low as 54 dB.

It uses the environmentally clean Puron refrigerant. 

It comes with a Wi-Fi option for remote access by the Bryant brand.

Variable speed compressor to regulate temperature.
Pros
Low noise.

Compact design. 

10-year warranty.

High energy conservation.
Cons
It has a higher cooling efficiency than heating. 
Verdict
This is another excellent product for you if you own a small house or space and are trying to save costs and still get that Bryant quality-assured product.
This is one of the cheapest heat pumps from Bryant. If you're looking for comfort at a reasonable price, then Legacy 215B is for you.
This heap pump has a single-stage compressor which means its heat output cannot be regulated, and it cannot adequately control humidity. It also has a relatively low energy conservation of about 15 SEER for cooling and 8.9 HSPF for heating.
It is also one of the most silent heat pumps (69 dB).  
Features
Its operating system peaks in cold seasons like winter, giving the pump heating efficiency up to 8.5 HSPF. 

Accompanying Wi-Fi remote access.

Inbuilt protection system. 

Eco-friendly Puron refrigerant. 
Pros
Inexpensive.

Noiseless.

Durable. 
Cons
Low cooling efficiency. 

Expensive in the long run due to high electrical energy usage. 
Verdict
When purchasing this unit, you must decide on your short- and long-term opportunity costs. Do you want to spend less now on buying and installing and spend more later on energy use or vice-versa? It is a great pump and suitable for small and large homes. 
Due to the salty nature of coastal air, heat pumps tend to rust and corrode in zones and regions close to the sea. So if you live by a beach or close to a body of water, you should consider buying this heat pump.
The legacy 214 DNC is designed to resist corrosion and give you adequate cooling and heating all year. It has average energy conservation of 14 SEER and 8.2 HSPF cooling and heating, respectively. 
Features
Wi-Fi availability for remote access.

Inbuilt protection system. 

Additional coastal design to mitigate corrosion. 

10-year part warranty and 5-year coastal corrosion part warranty. 
Pros
Resistant to corrosion.

Functional all year round. 

Cheap.

Double warranty plan. 
Cons
Does not dehumidifies the room.

Doesn't conserves energy. 
Verdict
You should consider getting this pump if you live in a coastal region. 
This variable speed pump is specific to cooling. It is small and compact but has a high cooling efficiency of up to 19 SEER. It is also noiseless (56 dB), possesses inverter technology and a rotating compressor, and helps with dehumidification. 
Features
It has 5-stage compressor variable speed operations.

Has a noise cancellation system.

It has louvered cabinets to protect the coil. 
Pros
Longer and lower state cooling cycles. 

Energy conserving.

Noiseless.

Dehumidifies the air.
Cons
Expensive.

Has only one (cooling) function. 

Doesn't have different cooling levels and only blasts cold air.
Verdict
This air conditioner is excellent for you if you live in regions with a hot climate all year round. It regulates output to conserve energy and provide durability while making minimal noise and operations at high efficiencies.
This unit has a high cooling efficiency of up to 17 SEER and a two-stage compressor. This means that cooling levels can be adjusted to meet your needs. It has a low sound rating of 72 dB, and although it is on the pricey side, it is cost-effective in the long run as it conserves a lot of energy. 
Features
It has a dehumidification system powered by a two-stage compressor.

It has inbuilt air filters. 

Wi-Fi accessibility.

Inbuilt DuraGuard plus a system for protection. 
Pros
Conserves energy.

Eco-friendly. 

Regulates humidity. 

Durable.

Better indoor air quality. 
Cons
Expensive.

Comparatively noisy. 
Verdict
This unit can be used for small or large rooms or houses. It cools the space while providing clean, breathable air. It doesn't harm the planet due to the use of Bryant's trademark refrigerant, Puron, and is durable. 
Factors To Consider Before Buying A Bryant Heat Pump
Apart from how efficient and energy-saving a heat pump promises to be, other factors can give you a full read into its overall worth. These are: 
SEER and HSPF Ratings
These are the heating and cooling power or efficiency of your heat pump. SEER (cooling) ratings range from 14 to 24, and HSPF (heating) ratings range from 8.2 to 13. These values are obtained by dividing the amount of heating or cooling your pump unit provided during a particular season (measured in BTUs) by the amount of electrical energy consumed in that same season. The manufacturers provide both these values, as seen on the unit's package. 
The higher these ratings are, the more energy efficient the heat pump is. My top picks all have great SEER and HSPF ratings, as will be seen in a bit. 
Noise Level
I consider how much noise the unit makes while in operation. This is also simple to figure out because the manufacturer has inscribed it in the body of the product's package. It is measured in decibels; the higher the decibel value, the louder the noise it makes. All the Bryant heat pumps in the list below have low decibel values and make little noise. 
Compressor Type
The type of compressor on a heat pump determines the heating or cooling output and the intensity of this output. Also, it regulates the work to meet the specific needs of the room it is being delivered to. There are three types of compressors: variable speed, two-stage, and single-stage compressors.
Variable-speed compressors have an inverter-driven system that regulates their operating system to meet the heat demands of a room. It is an automated system that allows the heat pump to gauge a room's heating or cooling needs and provide just the right amount of heat. Two-stage compressors can alternate between two modes of operation: high and low output capacities.
This means that the output from the heat pump can be increased or decreased manually or remotely. Single-stage compressors allow the pump unit to work at its highest while heating or cooling without regulating the intensity. 
This explanation shows that highly functional heat pumps have variable-speed compressors, which is reflected in my picks as most of them do. 
Size
Finding the correct heat pump size for your heating needs is significant. As someone who lives solo, I usually opt for compact heat pumps because they don't take up so much space and still do an excellent heating or cooling job. They can also work for larger, family-sized homes. 
Frequently Asked Question
Question: At what temperature does a heat pump run continuously?
Answer: Around 30 degrees or lower. During the winter, heat pumps run continuously, but when the temperature drops below 30 degrees, your home's heat demand equals the heat pump's output. In order to circulate enough warm air throughout your home, the unit must run continuously.
Question: What temperature is too cold for a heat pump?
Answer: Heat pumps usually work best around 40 degrees Fahrenheit and above. If the temperature goes below that level, your heat pump will become less efficient. At this point require more energy to operate.
Question: Do heat pumps dry out the air?
Answer: Yes, the heat pump can be used as a dehumidifier. It works similarly to an air conditioner in hot weather, removing moisture from the air through condensation and draining the resulting water.
Question: When should the heat pump shut off?
Answer: When the outside temperature rises above 30 degrees, the heat pump should turn on and off like a regular furnace. Your home's heat pump will reach a "balance point" between 20 and 30 degrees outside temperature, where the heat required by the home equals the heat moved by the heat pump.
Question: Is a heat pump worth it?
Answer: In my opinion, yes. Although heat pumps are more expensive and difficult to install, they save you money in the long run due to low maintenance costs. Heat pumps also take the lead in terms of safety. There is no danger of a gas leak.
The Bottom Line
Heat pumps are a great investment; buying from a reliable, renowned brand is even better. As you have seen, they come with different unique features but ultimately work around the year to keep you cool and warm.
Bryant's products prioritize quality, energy conservation, durability, and preserving the planet. They also provide consultation and installation services so that you can better understand the units and enjoy usage during their life spans.
Check out how Bryant compares to other brands: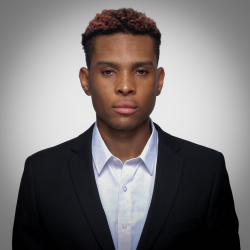 Latest posts by Emmanuel Joseph
(see all)