I've been in the HVAC industry long enough to understand that all the top brands produce units capable of delivering excellent performance. Comparing Bryant vs Trane HVAC systems confirms my claim since both companies offer models that can lower a household's cooling or heating costs by up to 50%.
Bryant is considered a budget-friendly brand, but its most energy-efficient central AC model has a higher SEER rating than Trane's best central AC unit. However, Bryant's selection of high-efficiency whole-house solutions isn't as wide as Trane's.
In this article, I'll focus on the differences between Trane's and Bryant's product lines to help you understand which brand is a more reliable choice.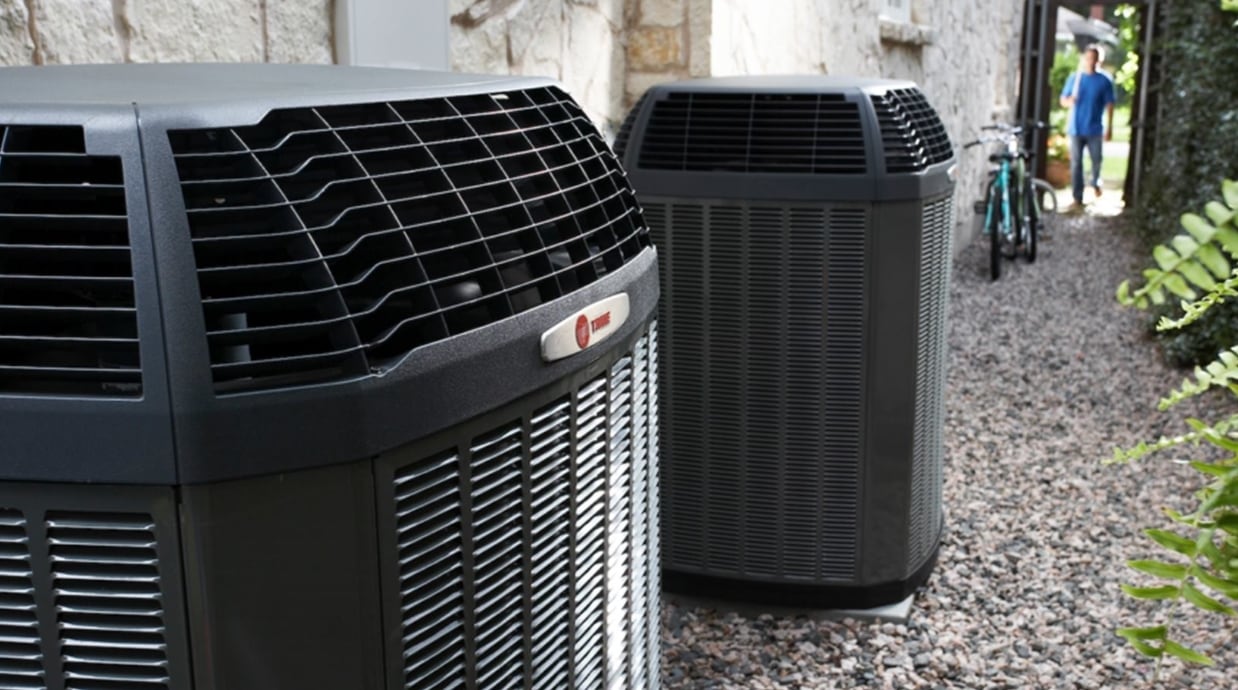 Bottom Line Up Front
Trane HVAC systems are among the best in the industry because they're more efficient and reliable than most of their competitors. However, their high installation costs are commonly the reason why homeowners explore alternatives.
On the other hand, Bryant is best known for offering moderately priced units with durable components and relatively low upkeep costs. The level of comfort they offer isn't significantly lower than the comfort level provided by Trane's HVAC systems.
Please check: The best AC units for sheds
Main Differences between Bryant Vs Trane HVAC Systems
The main differences between Bryant vs Trane HVAC systems are:
Bryant AC units utilize the Attractive DuraGuard systems, whereas Trane's AC models are equipped with the WeatherGuard accessory
Trane's most energy efficient heat pump model has a SEER 20 rating, whereas Bryant's most energy efficient heat pump unit has a SEER 24 rating
Bryant's quietest whole-house cooling system makes 51dB of noise, whereas the lowest noise level of a Trane HVAC system is 43dB
Trane's models utilize ComfortLink communication technology, whereas Bryant equips its units with Evolution Connex control systems.
You might also like:The best furnace condensate pumps
Key Specifications
| | | |
| --- | --- | --- |
| Brand | Bryant  | Trane |
| Efficiency level | High to medium | High to medium |
| Noise level | 76dB to 51dB | 75dB to 55dB |
| Refrigerant types | R-410a | R-134a, R-410a |
| Indoor unit mounting options | Wall, ducted, low wall, ceiling | Wall, low wall, ceiling |
| Length of the warranty period | Ten-year warranty | Ten-year warranty |
| Estimated life expectancy | 15 to 20 years | Up to 25 years |
| Latest prices | Check the latest prices here | Check the latest prices here |
Evaluating the Features of Trane and Bryant HVAC Systems
Bryant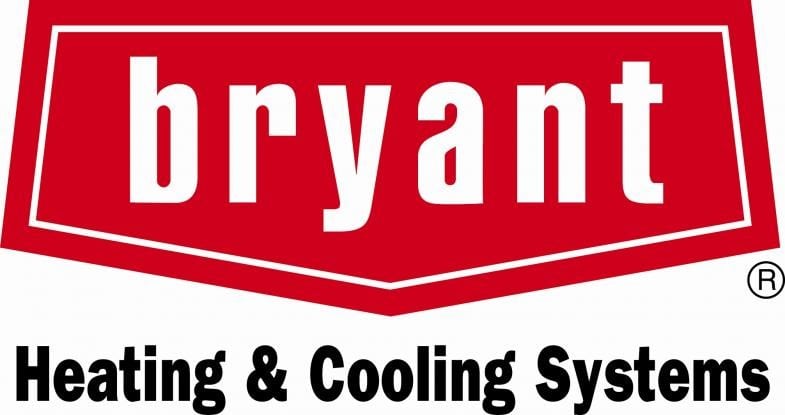 The components of Carrier and Bryant HVAC systems come from the same assembly line. Hence, the quality of Bryant's products is similar to those offered by one of the industry's premier brands.
HVAC systems released under the Bryant brand are more affordable than Carrier's units, even though their features are almost identical. Also, both brands produce the same types of HVAC systems, and you can choose from various heat pump, central AC, mini-split, and furnace options.
Each of these product categories features models with SEER ratings, but Bryant's selection of highly-efficient HVAC systems is limited.
Nonetheless, Bryant is a reliable option for homeowners searching for a medium-efficiency unit that allows them to control their household's temperature and humidity levels.
All registered Bryant's HVAC systems are protected by a ten-year warranty, while non-registered units have a five-year warranty.
Please read: How to Find The Best Bryant Heat Pumps.
Key Features
All units have rust-free outdoor unit cabinets
Bryant HVAC systems provide multiple remote control options
A limited selection of single-zone and multi-zone ductless units
The most expensive Bryant HVAC system costs around $2,500
Excellent humidity control and air ventilation capacities
Finding spare parts for Bryant's units isn't difficult (Check out this comprehensive guide to Bryant Replacement Parts)
Brand's HVAC systems can last for two decades
Getting in touch with a local dealer is easy
See also: The best 2.5-ton heat pumps
HVAC System Types
I like to take the time and become familiar with the brand's product lineup before I decide to buy one of its models. Bryant's selection of HVAC systems includes:
heat pumps
central ACs
oil and gas furnaces
packaged units
ductless systems
In addition, the brand offers various indoor air quality products such as dehumidifiers, ventilators, and air purifiers. All models are released within Evolution, Preferred, and Legacy lines that contain entry-level or high-end HVAC systems.
The Evolution series usually features a handful of the brand's best products in a specific category, while Preferred and Legacy lines provide a wider selection of medium-efficiency units. So, Bryant's gas furnace category features just five Evolution series models and ten Preferred and Legacy units.
The selection of multi-zone and single-zone ductless systems includes only a few models, and I suggest considering one of the Trane's units if you're searching for a mini-split.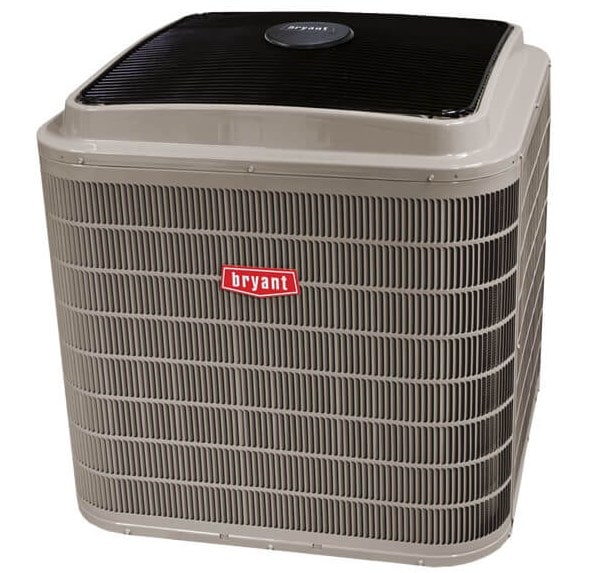 Please check: The best Pioneer mini-splits
Coverage Range and Maximum Outputs
As an experienced HVAC industry professional, I know how difficult it is to estimate the right size of an HVAC system for a specific space. It took me a long time to understand how climate, insulation, or even ceiling height can affect the unit's coverage range.
That's why I think getting in touch with one of Bryant's technicians before you start exploring the brand's heating and cooling solutions is a vital step that can potentially save you a lot of time and money.
All brand's HVAC systems are available in standard sizes. Heat pump and AC models can have outputs in the two to five-ton range, while the maximum output of single-zone mini-split systems is three tons. The capacity of Bryant's furnaces ranges from 60,000 BTUs to 120,000 BTUs.
Depending on their type, the brand's HVAC systems can control room temperature in a 300sq/ft or 2,500s/ft space.
You might also like: How to find the best AC line set
Energy Efficiency Ratings and Power Draw
I never rely too heavily on the unit's SEER and HSPF ratings during the selection process because they're only indicators of the model's best performance under specific conditions.
Hence, most HVAC systems will be less efficient than their SEER, and HSPF ratings suggest during the coldest and warmest days of the year. Bryant's 186CNV Evolution Extreme variable-speed AC is the most energy-efficient Energy Star-certified model in 2022.
However, it is also the only brand's air conditioner with a SEER rating above 20, while all other models have SEER ratings in the 19 to 13 range. Bryant's heat pump models have similar efficiency ratings as the brand's air conditioners, and their SEER ratings vary from 14 to 24.
Only a few Evolution, Preferred, and Legacy furnace models have 80% AFUE efficiency ratings, while all other options have AFUE ratings over 90%.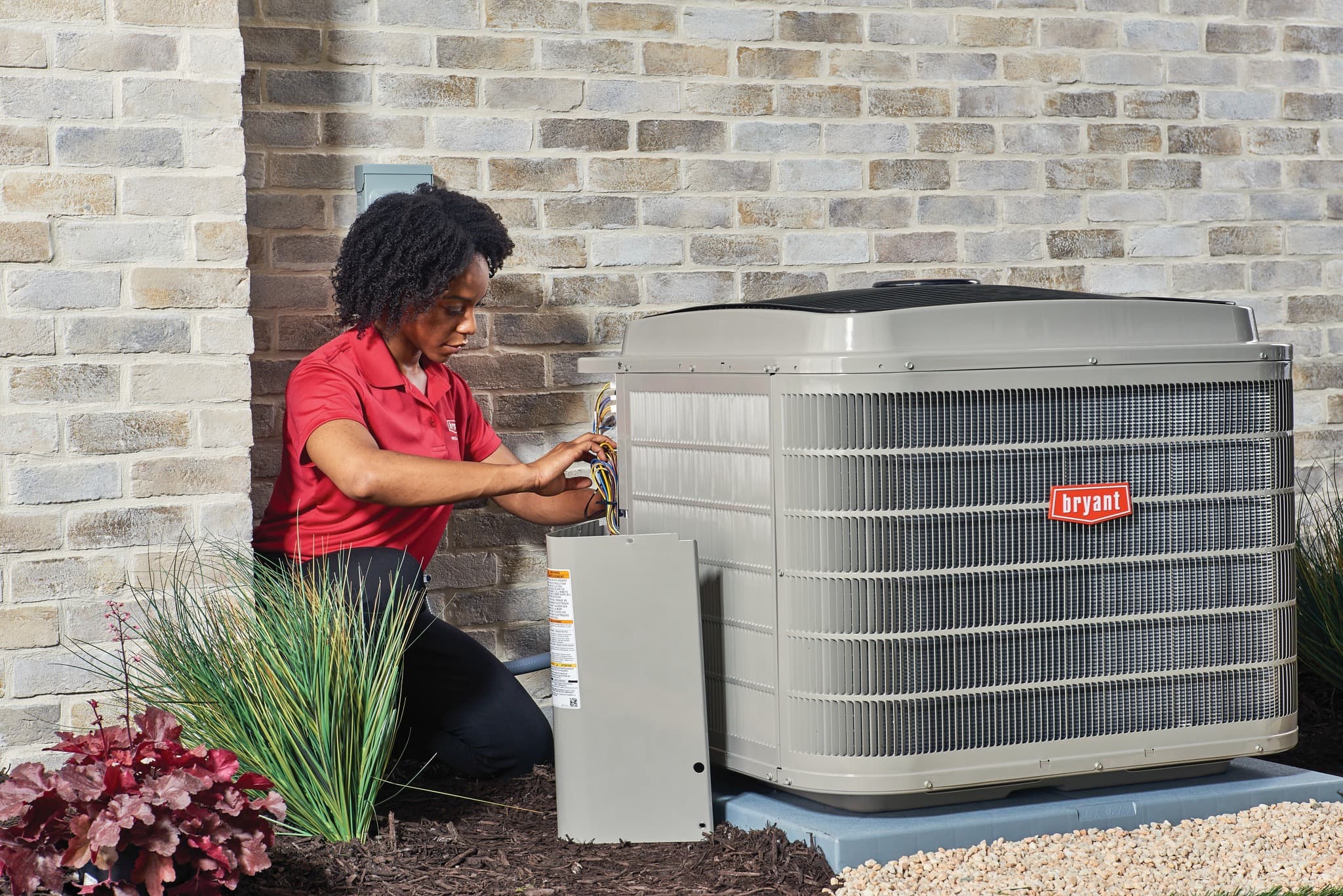 Please read: How to find the best furnace heat exchanger
Reliability of Bryant HVAC Systems
As I already pointed out, all of Bryant's models have the same parts as Carrier's HVAC systems that are well-known for their dependability.
All Bryant's units come with five-year warranties that are extendable to ten years upon registration. Installation costs of the brand's models depend on their type, size, and product line.
Depending on the option you choose, you'll have to spend between $2,000 and $4,500 to get your Bryant HVAC system up and running. You should also keep in mind that the annual upkeep costs of the brand's whole-house heating and cooling options range from $500 to $1,000.
You might also like: The best five-ton heat pumps
Trane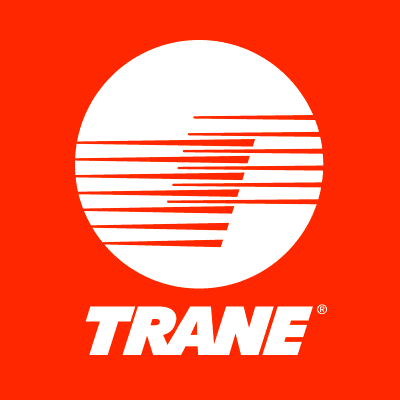 I've encountered very few HVAC systems capable of delivering the comfort level provided by Trane's products. Their advanced temperature control options, high dehumidification potential, and low noise levels are some of their most notable features.
Although Bryant should be your go-to choice if you're looking for an AC or heat pump with the highest SEER rating, Trane is a better option if you'd like to get an Energy Star-certified unit that performs equally well in all weather conditions.
The company's product lineup features more than fifty central AC, heat pump, furnace, or mini-split models, so you'll have plenty of options if you decide to get one of Trane's HVAC systems.
Their high prices and installation costs can be a limiting factor, but I think their potential power savings justify the upfront expense. However, the ten-year warranty period seems too brief, considering that some Trane models cost more than $10,000.
Key Features
Most Trane HVAC systems are Energy Star certified
Outdoor components of AC and heat pump units have DuraTuff corrosion-resistant base pans
All models are equipped with powerful self-diagnostics features
Trane offers a versatile selection of high-efficiency furnaces
The brand's warranty includes free part replacement
Complex and expensive installation process
Trane offers financing options for all models
The company has dealerships in all fifty states
HVAC System Types
Unlike Bryant, Trane doesn't publish its models within different product lines, which makes it difficult to differentiate between high-end and entry-level models. The easiest way to navigate through the brand's product categories is to have a basic understanding of their features.
For instance, Trane manufactures variable speed, two-speed, and single-speed central AC and heat pump systems, and each of these subcategories contains between two and five models.
The brand's gas furnaces can have one, two, or modulating heating stages, while oil furnace units have just one heating stage. Trane holds a clear advantage over Bryant in the mini-split category because it offers a wide array of single-zone options.
Even though the brand has only one multi-zone system, its performance capabilities are much higher than those provided by Bryant's multi-zone mini-splits.
Trane also offers various accessories for HVAC systems that can help you protect their components from harsh weather conditions or maximize their efficiency.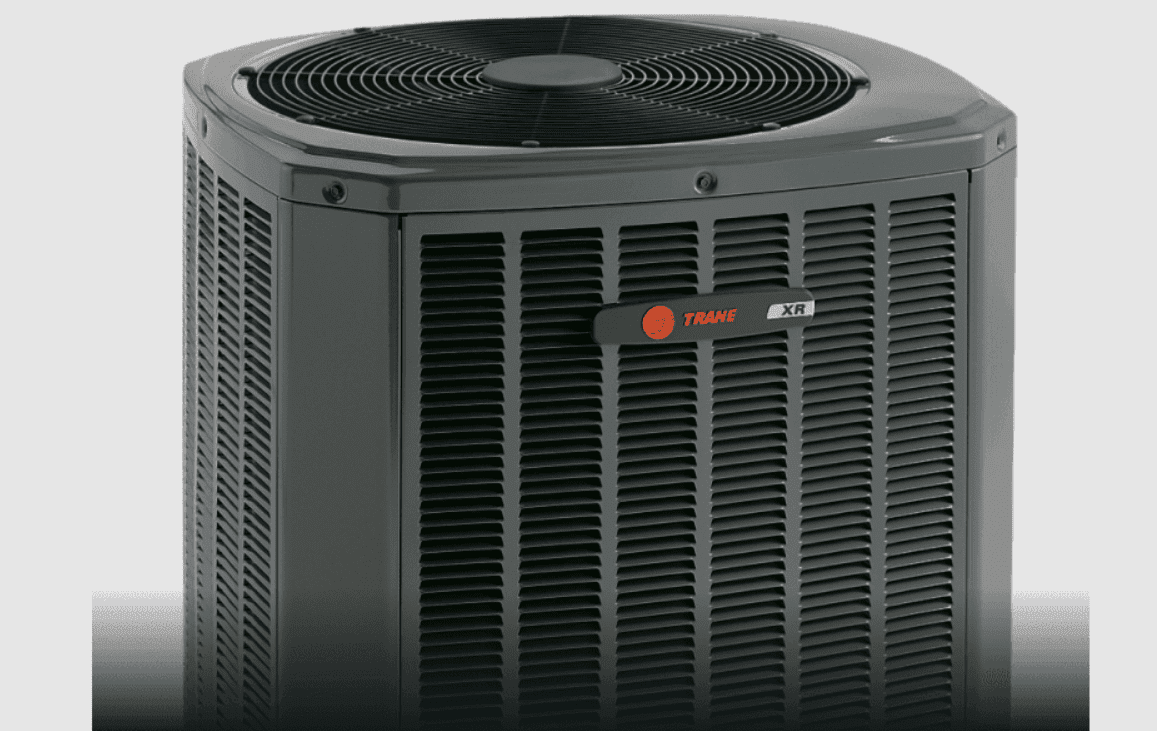 Coverage Range and Maximum Outputs
The maximum outputs and coverage range of Bryant and Trane HVAC systems are the same. Each system type and model is available in several sizes that range from 0.75-ton for single-zone mini-splits to five nominal tons for gas furnaces.
However, you should keep in mind that sizing options for some units might be limited, and you may have to choose from 9,000 BTU or 12,000 BTU versions of an entry-level mini-split system. All Trane's air conditioners and heat pumps can have maximum outputs between two and five tons.
Most high-efficiency furnaces have the same outputs as heat-pump or AC systems, but I recommend contacting a local dealership to learn more about the specific model's sizing options.
Also, I don't recommend choosing a specific HVAC system size before consulting a professional that can estimate the heating or cooling requirements of the area where you want to install the unit.
Energy Efficiency Ratings and Power Draw
Bryant produced the most efficient heat pump in 2022, but the company's selection of Energy Star-certified isn't nearly as wide as Trane's. The most energy-efficient Trane heat pump model has a SEER 20 rating, while the highest efficiency of a central AC model is SEER 22.
Most heat pump models have high HSPF ratings, and they don't consume a lot of power during the heating season. However, their power draw depends on the model, size, and usage, so your seasonal heating or cooling costs might still be high if you're using a 5-ton unit for more than eight hours a day.
The AFUE ratings of Bryant's and Trane's furnaces are similar, but Trane has more models with AFUE ratings over 90%. Even though both brands produce highly energy-efficient ductless systems, Bryant's mini-splits have higher SEER ratings than Trane's models.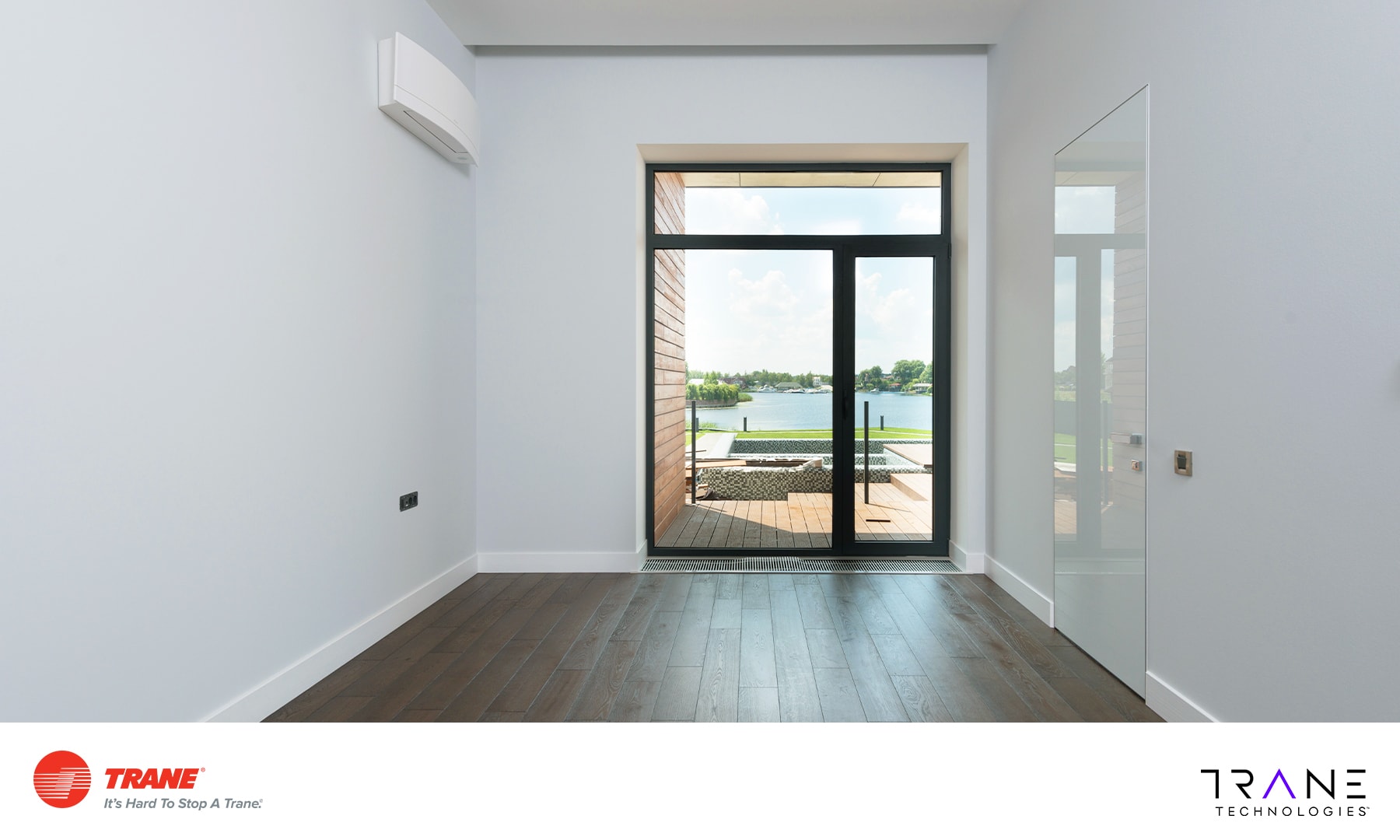 Reliability of Trane HVAC Systems
I understand that most homeowners don't want to spend up to $15,000 on an HVAC system. Still, I think that covering high installation costs upfront is more economical than spending thousands of dollars every few years to repair a more affordable unit.
Trane's HVAC systems are expensive, but they don't break down often, and when they do, you can replace the faulty part for free if the unit is still under warranty. Most models can last 25 to 30 years, but infrequent maintenance can significantly reduce their lifespan.
Trane's units don't struggle in adverse conditions, and I think they're a much more reliable option than Bryant's HVAC systems. However, repairing Trane's models that are no longer under warranty can be more expensive than replacing them.
Trane Vs Bryant – Pros and Cons
Bryant
Pros
Outdoor components aren't prone to corrosion
Bryant's units have the same parts as Carrier HVAC systems
Furnace models don't consume a lot of fuel
Most models are energy-efficient
Cons
Underwhelming selection of mini-split systems
Some models break down often
Trane
Pros
All Trane's models are durable
High HSPF and SEER ratings
Suitable for all climates
Almost all models are Energy Star qualified
Cons
Finding spare parts for old Trane models can be difficult
Trane's products are expensive

The Best Alternatives to Trane and Bryant HVAC Systems
I like laying out all my options before me and shortlisting a few that provide the highest value. So, if Bryant's and Trane's HVAC systems don't quite fit your criteria, you should explore what competing brands offer. I've listed several alternatives to these two brands, so let's take a brief look at them.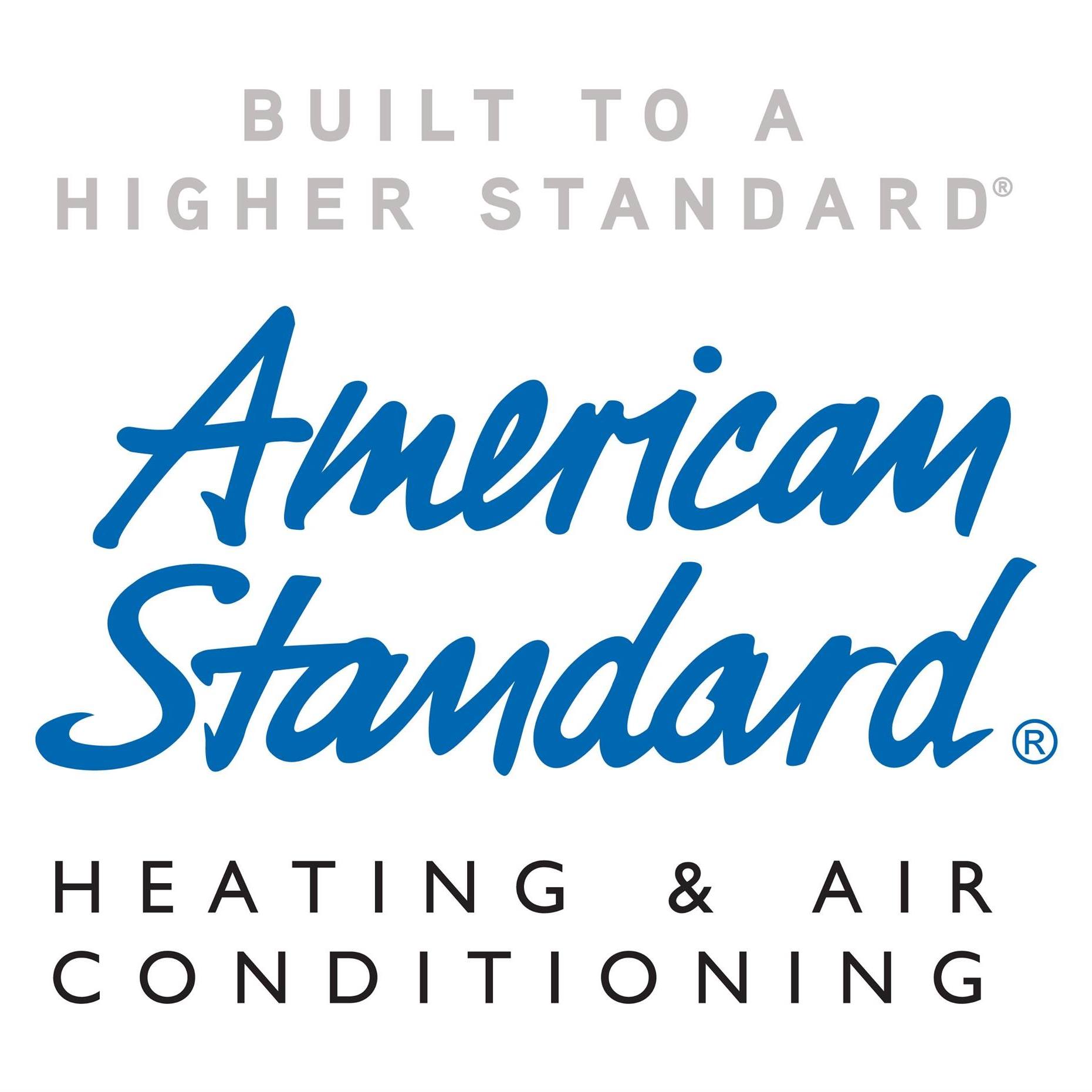 Trane and American Standard brands belong to the same parent company, which is why their product lines feature models with similar features and performance capabilities.
Although the energy efficiency of American Standard HVAC systems varies from model to model, most units have high SEER or HSPF ratings. The company also offers one of the longest warranties in the HVAC industry, which includes free part replacements.
On average, the brand's models last between two and three decades, which makes them one of the most durable heating and cooling options on the market.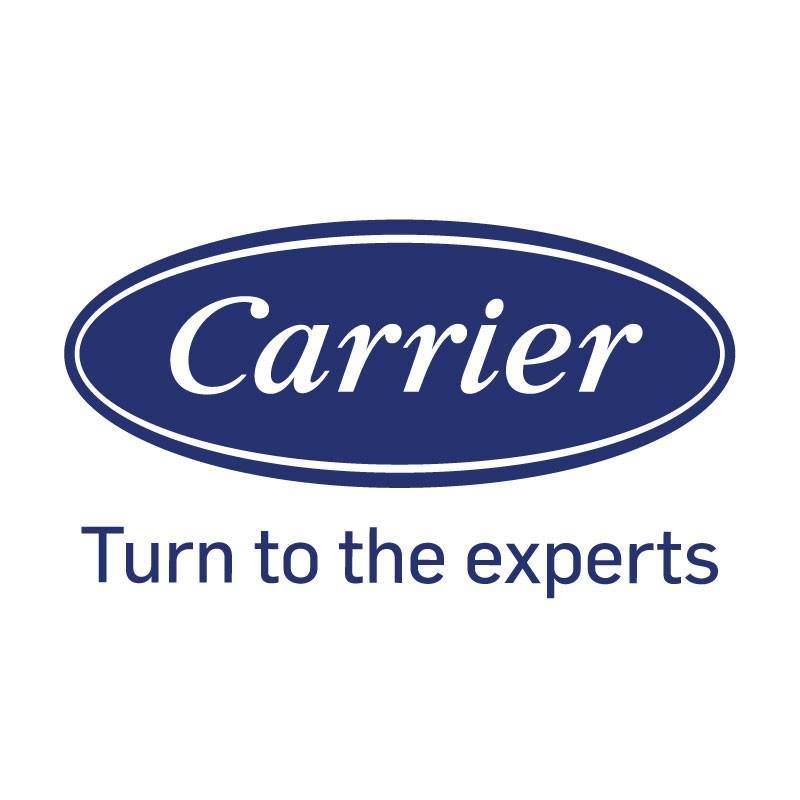 I think opting for a Carrier HVAC system could be a good idea if you'd like to get an upgraded version of a Bryant furnace, heat pump, or central AC. Only a handful of Carrier's whole-house models have SEER ratings above 20, as most units have SEER ratings in the 16 to 19 range.
Carrier can also be a good option if you're looking for high-efficiency furnace models because most of its gas-powered units have AFUE ratings over 90%.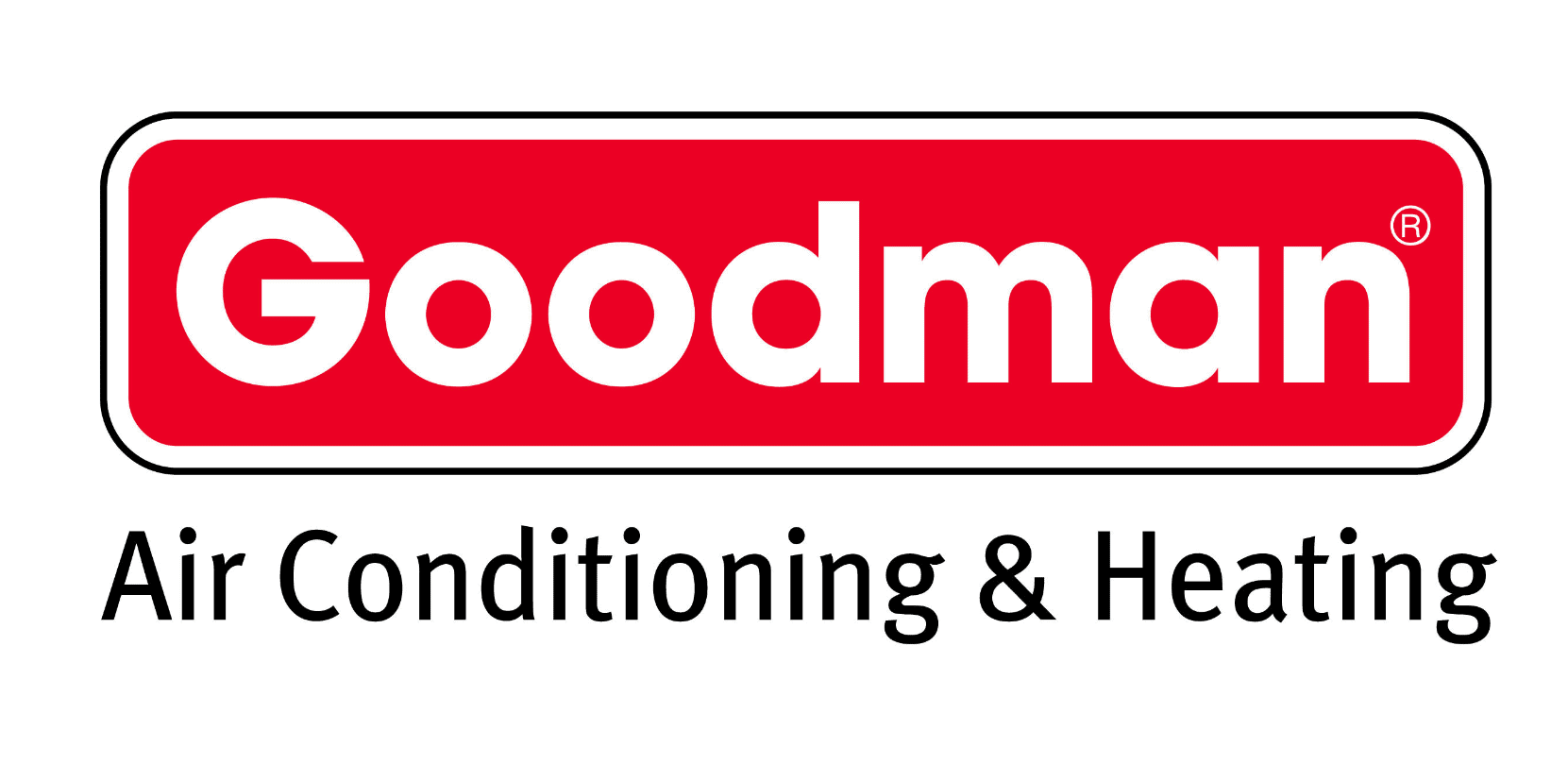 I recommend exploring Goodman's gas furnace selection if you're shopping for a high-efficiency unit with low fuel consumption. The brand's selection of heat pump and central AC models is equally impressive as most units have high SEER ratings.
Goodman manufactures durable HVAC systems that can last for a couple of decades. Their components are made of high-quality materials, and they don't wear out quickly. Although the brand's models aren't expensive, their installation costs can exceed $5,000.
Frequently Asked Questions about Bryant and Trane HVAC Systems
Question: Do Trane HVAC systems become louder with age?
Answer: The noise level of these units should remain the same throughout their lifespan. If your unit suddenly becomes louder than usual, you'll need to check if its components are functioning normally.
Question: Can I extend the coverage range of a Bryant HVAC system?
Answer: You can combine some Bryant heat pump and furnace units, but you cannot extend their coverage range.
Question: How much does it cost to install a Trane HVAC system?
Answer: The installation costs for these units can be higher than $10,000.
Please look through our guide to the best portable heat pumps for more information about these single-room heating options.
Final Thoughts: Bryant or Trane, Which Brand Makes Better HVAC Systems?
The choice between Trane and Bryant isn't easy because both brands offer powerful, efficient, and durable units you can use for decades. I prefer Trane's units because they can lower a household's power consumption and keep it warm or cool year-round.
However, Bryant's models have slightly higher SEER ratings than Trane's, so I suggest choosing one of the brand's Evolution series models if you need a highly efficient unit.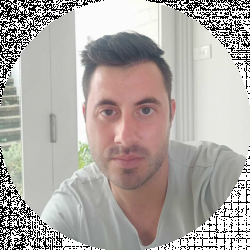 Latest posts by David Borgogni
(see all)