I rely on an HVAC system to regulate the temperature in my home throughout the year, so I have to replace the unit's air filter often. Over the years, I've tested almost all of the best 12x24x1 air filters and discovered that most models have similar performance capabilities.
I don't use models with MERV ratings above ten because they're too restrictive for my unit. Still, you should consider getting a highly efficient air filter that can eliminate even the tiniest air pollutants if they're compatible with your HVAC system.
I'll look at the key traits of 12x24x1 air filters in this article and take you through some of the top models that could be a good fit for your unit.
Bottom Line Up Front
Disposable air filters usually last for one or two months. So, I rarely pick the most expensive option since affordable models like Nordic Pure Air Filters or Aerostar Air Filters meet and exceed my air quality standards.
However, I suggest testing Filtrete Healthy Living Air Filters if you'd like to ensure the air in your home is free from microscopic air pollutants.
My Top Picks At a Glance
Types of 12x24x1 Air Filters
Although I try not to overspend on my HVAC system's replacement filters, I avoid models with low-quality media materials. Also, I prefer models with large media surfaces because they eliminate most air impurities. Let's go through the most common air filter types:
Fiberglass: I avoid filters with fiberglass media because they struggle to retain dust or other similarly sized particles. However, they can be an affordable solution if you don't control air quality through an HVAC system.
Synthetic: Most filters with synthetic media material have up to 14 pleats per foot. However, the size of their media surface depends on the model's MERV rating.
Electrostatically charged media: These models can have synthetic, polyester, polypropylene, or nanofiber media with a strong electrostatic field that attracts microscopic air impurities. Filters with electrostatically charged media can assist you in reducing allergenic particles or viruses.
Continue reading related reads based on air filter dimensions:
Figuring Out Air Filter Dimensions
I went the extra mile to ensure that the air filter I choose can fit my unit's register. This didn't take a lot of effort since I only measured the size of the old filter and the vent to obtain the replacement model's actual dimensions.
The 12x24x1 is the filter's nominal size that serves only as the guideline. The real sizes of these filters are 0.25 to 0.5 inches smaller than the dimensions manufacturers include on the product's packaging.
However, most brands include the actual dimensions of their models in the product description, so finding the filter that fits your unit's vent shouldn't be too difficult.
Top tip: Installing a slightly smaller air filter on your unit won't damage its parts immediately, but prolonged use of inadequately sized models will result in dirt accumulation on the unit's vital components.
Also, I suggest checking if the air bypasses your new filter before continuing to run your HVAC system normally.
Air Filter Efficiency Ratings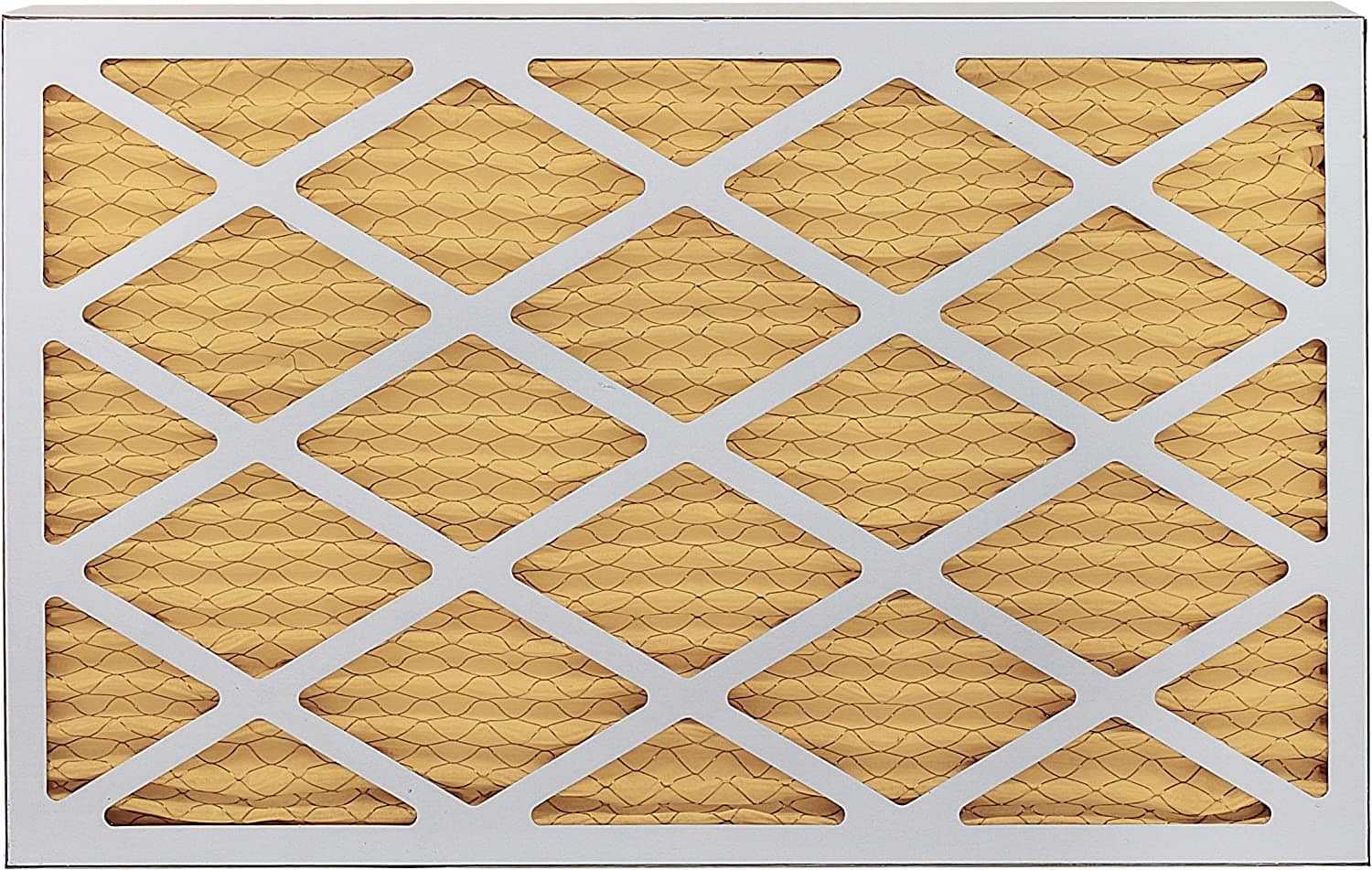 I try not to get too caught up in efficiency ratings because my goal isn't to get the model with the highest MERV or MPR rating. Instead, I look for a filter that can increase air quality in my home without affecting my unit's airflow.
Most air filter manufacturers use one of the following ratings to grade the efficiency of their models:
MERV: TheMinimum Efficiency Reporting Value is the industry standard that shows you the smallest particle size a filter can capture. However, I don't recommend using filters with MERV ratings higher than 13 as they can cause problems with the airflow on most HVAC systems.
MPR: Only Filtrete models produced by the 3M brands have Microparticle Performance Ratings. MPR grades the filter's capacity to capture 0.3 to 1-micron particles on a 100 to 2,800 scale.
Getting a filter that doesn't have an MRP or MERV rating is risky because you might get a model that struggles to retain large air pollutants.
Continue reading related air filter reads and guides based on MERV rating.
Key Characteristics of 12x24x1 Air Filters
I study the properties of all 12x24x1 models I consider as replacements for my unit's air filter. In my experience, choosing the right option based on the filter's size, MERV rating, or material is often difficult because there are so many other factors that can affect the model's performance.
Hence, I always check the filter frame's material and backing or how much dust it can hold before deciding to buy it.
I prefer disposable models with cardboard frames that resist exposure to high temperatures and humidity levels. However, washable filters with rigid metal frames could be a good option for you if you don't want to shop for new filters often.
Top tip: Consider buying a six-pack of air filters if you don't want to search for new replacements every few months.
Models that eliminate odors have media that contains carbon or baking soda, but these filters don't neutralize all odor types.
Maintenance and Replacement Frequency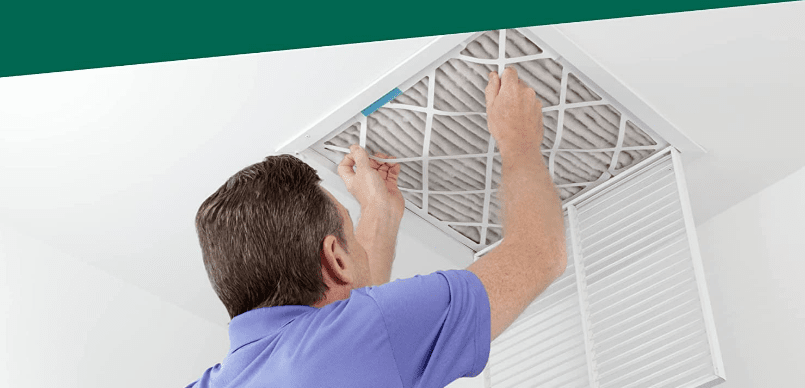 I replace 12x24x1 air filters every month because I use my HVAC unit every day. However, you can install new filters every 40 days to two months if you don't use your central AC, heat pump, or furnace often. Moreover, models that can hold more than a hundred grams of dust retain their efficiency for six months.
Even though most HVAC systems have the Check Filter function that informs the user to install a new filter, I recommend visually inspecting the unit's filter every two weeks. Washable models usually have higher dirt holding capacities than disposable filters, so it's not necessary to clean them monthly.
A disposable air filter costs between $5 and $15, but most brands offer their models in four-packs or six-packs. Most reusable filters cost more than $50, but they replace over thirty disposable models, which makes them an affordable alternative to single-use filters.
Selection Criteria
Shortlisting the best 12x24x1 air filters wasn't easy since nearly all the best brands produce models with these nominal dimensions. I had to use different parameters throughout the selection process that allowed me to eliminate the models that didn't meet my requirements.
Let's go through the essential criteria I employed to choose the 12x24x1 air filters for this article:
MERV rating – I checked the efficiency ratings of all models I considered and excluded those with MERV ratings above 12 or below 8.
Construction quality – All models I included in this article are made from high-quality materials that maintain their properties throughout the filter's lifetime.
Top 9 12x24x1 Air Filters
Despite being too restrictive for my HVAC system, I think Nordic Pure Air Filters are among the best 12x24x1 options on the market. These MERV 12 filters can trap microscopic particles and help you deal with most allergens.
The synthetic pleated media has electrostatic properties that ensure the filter can capture bacteria, candle soot, or viruses. Like all other Nordic Pure models, these air filters come with heat and humidity-resistant cardboard frames that don't' bend easily.
Pros
A high MERV rating
The frame is built from recycled materials
These filters are affordable
It can trap allergenic particles
Cons
These filters aren't suitable for all HVAC systems
The dirt holding capacity is limited
The true size of Filti 6500 Air Filters is 11.5x 23.5×0.75 inches, so you can only install them on your unit if its vent has the matching dimensions. This filter has a composite front layer, a nanofiber layer in the middle, and a metal backing that holds the media.
The MERV 11 rating indicates their high efficiency, but it also suggests that the filter could slow down the system's airflow. The model's longest lifespan is 90 days, but I recommend replacing these filters more often to ensure your HVAC system functions seamlessly.
Pros
Nanofiber media prevents bacteria growth
The filter's frame is strong
Suitable for different HVAC system types
It can hold high amounts of dirt
Cons
Possible fitment issues
It can't retain a high percentage of 0.3-micron particles
I like reusable filters because they reduce the HVAC unit's upkeep costs, and K&N Washable Air Filter is one of my favorite models. The filter can last for several years, and it can replace multiple packs of disposable air filters. ABS plastic frame doesn't warp over time, even if you use it in extreme conditions.
The pleated synthetic media traps microscopic particles and helps remove viruses, allergens, or smoke from the air. Also, the filter has galvanized steel mesh backing that protects the media from humidity and prevents it from becoming saggy.
Pros
Robust construction
Excellent filtering efficiency
It protects HVAC system components from dirt buildup
It has a lengthy lifespan
Cons
Removing dirt from the filter can be time-consuming
The media doesn't have anti-microbial features
I believe spending close to $20 on an air filter is unnecessary in most cases. So, in my opinion, Filtrete Healthy Living Air Filters are only a good option for households with high air-quality requirements who don't mind their high price.
These 3M model has pleated synthetic media with an electrostatic field that draws all air pollutants regardless of their size. Despite having a vast media surface and MPR rating, these filters won't restrict the airflow on most HVAC units.
Pros
The filter's backing is made of wire
It performs pretty well in hot environments
It eliminates most harmful particles
It doesn't affect the unit's pressure
Cons
It's one of the most expensive MERV 11 models
You can pick one of fifteen size options of Colorful Air Filters, including the 12x24x1 version of these filters. The synthetic media has a high pleat count but it doesn't have electrostatic properties, so it can only capture dust, pollen, mold, and other large pollutants.
However, the material has a chemisorptive coating that neutralizes most household odors. The media changes color from bright pink to dark gray, which makes it easy to determine the right time to actually replace the filter. Remember that waiting for the filter to turn gray can affect your HVAC system's performance.
Pros
It offers standard filtration performance
The filter eliminates odors efficiently
This filter was developed with NASA's technology
Cons
It can't capture a lot of microscopic particles
The filter usually lasts less than a month
The manufacturer claims that TrightFilters Air Filters can maintain their efficiency for three months, but I recommend replacing them more frequently. This MERV 8 model has a pleated media with a vast surface, but it cannot trap viruses or smog particles.
The filter doesn't limit airflow, and you can use it with central ACs, furnaces, or air scrubbers. The model's cardboard frame isn't moisture-resistant, and it might bend if you use it in humid conditions.
Pros
Filter media has quite a large surface
The installation process isn't complicated
This filter isn't expensive
It's compatible with different HVAC system types
Cons
It cannot capture microscopic allergens
The filter loses its efficiency over time
I think the Aerostar Air Filters strike a balance between the price and performance, so it's certainly worth considering getting this MERV 11 model if you struggle with respiratory problems or live in an urban area with low air quality.
The filter has pleated electrostatically charged media that can trap smog, smoke, and other similarly sized particles. The media and cardboard frame are resistant to heat and moisture, so you shouldn't worry about mold or bacteria growth on the filter's surface.
Pros
It increases indoor air quality
A perfect fit for households that own pets
It lasts a few months
This filter's price is reasonable
Cons
It can cause pressure drops
I suggest exploring other options if you need an air filter with a high MERV rating. Filterbuy Air Filters are designed for homeowners that need a moderately efficient model that won't affect their unit's cooling or heating performance.
The filter's pleated electrostatically charged media can only capture mold, dust mites, pollen, and other large air pollutants. The cardboard frame and wire backing are not affected by temperatures close to 200F, which makes them suitable for use in adverse conditions.
Pros
The media has 12 pleats per foot
The frame is moisture-resistant
It meets the air filtration needs of most households
Mold can't grow on the filter media's surface
Cons
The filter can't remove ultrafine particles
It's not as rugged as some of its competitors
The biggest advantage of the AirThreads Washable Air Filter is its durability because it replaces nearly forty disposable filters. The electrostatic polyester media doesn't have a pleated design, however, it does trap all common air contaminants.
The filter attracts dirt quickly, so you'll have to clean it every few weeks. Separating the media from the snap-on frame is easy and allows you to wash the filter in the washing machine.
Pros
The manufacturer offers a 12-month warranty
It lasts for three years
The filter doesn't restrict airflow
Cons
FAQs
Question: Can I cut a 12x24x1 air filter to fit a smaller vent?
Answer: Cutting these filters isn't an option because you'll damage their frame in the process.
Question: Do all 12x24x1 air filters neutralize VOCs?
Answer: Most 12x24x1 air filters can't eliminate VOCs, and you must check if the model you want to get can absorb these gases.
Question: Which MERV rating should my 12x24x1 air filter have?
Answer: You should consult an HVAC technician if you want to use a filter with a MERV rating above ten. Models with MERV ratings below ten don't affect the airflow, and you can use them without worrying about your unit's performance.
My verdict: Picking the right 12x24x1 air filters for your HVAC system
I usually choose an air filter with the same or similar MERV rating to the filter I am replacing. I do this to ensure that the new filter isn't too restrictive for my HVAC system.
So, before you get a model like Nordic Pure Air Filters or Filtrete Healthy Living Air Filters, you should check if you can use MERV 12 filters on your unit. The AirThreads Washable Air Filter can be a good option because it isn't too restrictive for most units, and you can use it for several years.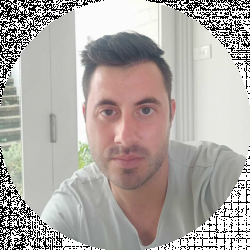 Latest posts by David Borgogni
(see all)