The quality of the air in your home or office depends on the efficiency of the HVAC system you're using. The best 12x20x1 air filters can extract allergens from the air and make HVAC systems more efficient by preventing dust or mold accumulation.
Cooling and heating systems utilize HVAC air filters in different sizes, so 12x20x1 models aren't compatible with all furnace types and AC units. That's why you must make sure that a 12x20x1 air filter can fit on your HVAC's vent.
Once you get that out of the way, the rest of the selection process is fairly simple. In this article, I'll take you through all the steps you need to take to find a suitable replacement 12x20x1 air filter and recommend several models that could be the right option for you.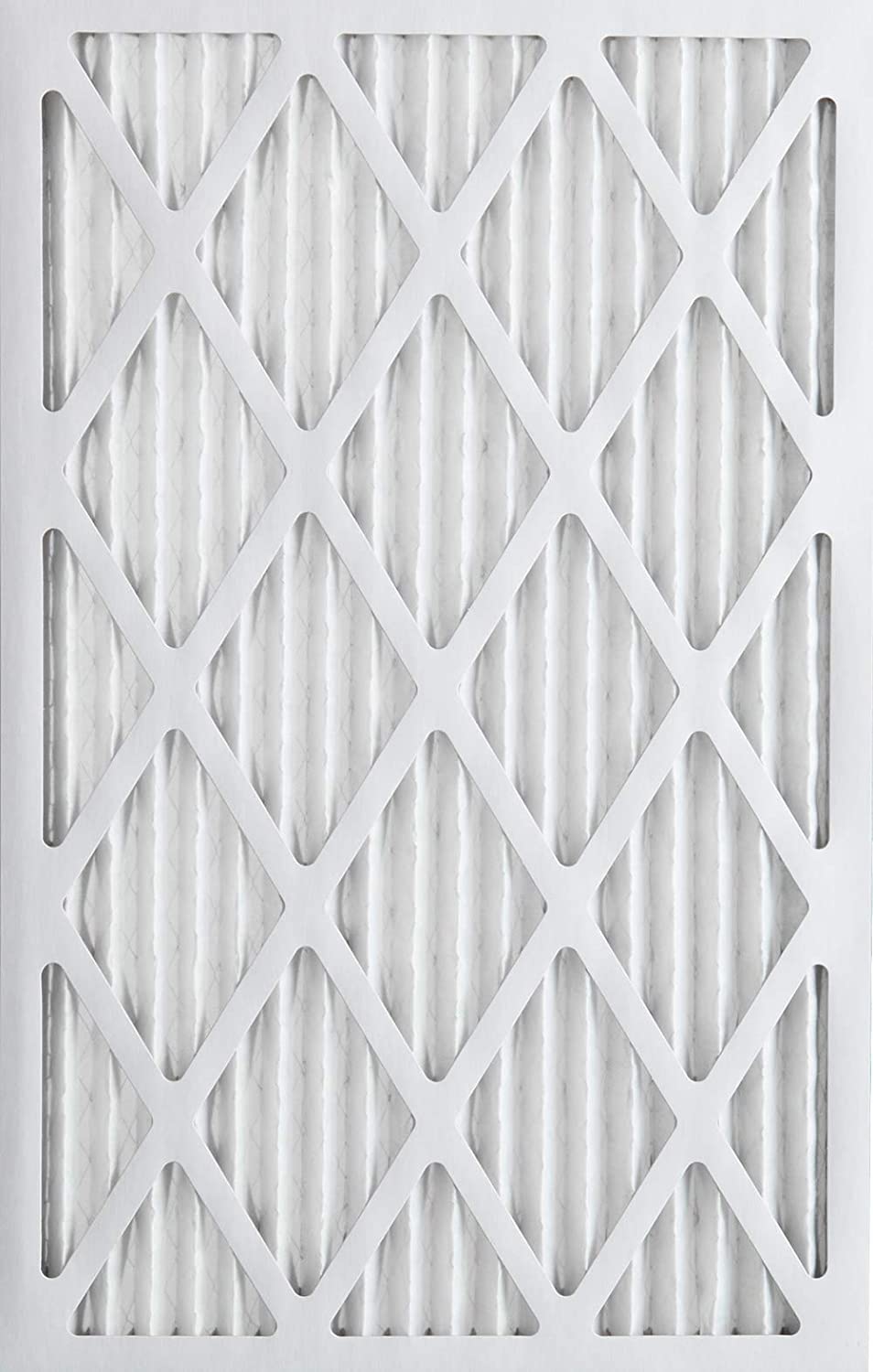 Bottom Line Up Front
Homeowners who live in regions with relatively clean air don't need an air filter with a high MERV rating since even a model like the Crisp Filters HVAC Air Filter can ensure their HVAC system is functioning seamlessly.
On the other hand, an air filter like the Nordic Pure Pleated AC and Furnace Air Filters can help you get rid of pet dander, smog, or allergenic particles.
See also: The best 5-ton heat pump guide
My Top Picks at a Glance
What Is an Air Filter?
All heating and cooling systems have air filters tasked with trapping pollen, dust, pet dander, and microparticles that can cause allergic reactions or lower the efficiency of an HVAC system. They're installed over vent registers, usually located in slots above or below a unit.
A 12x20x1 air filter is designed for vents with the exact dimensions, and the quickest way to check if this air filter matches your HVAC system is to look at the size of the filter you'd like to replace. You can choose from the following types of 12x20x1 air filters:
Pleated: These air filters have folded filter media usually made of synthetic polymers. Their accordion-like surface enables them to capture microscopic particles with a high efficiency.
Washable electrostatic air filters: These models often have a metal frame and an electrostatic filter media designed to trap small particles. However, these air filters often struggle to capture large dust, pollen, or pet dander particles.
See also: Guide to home ventilation systems
Understanding HVAC Air Filter Sizes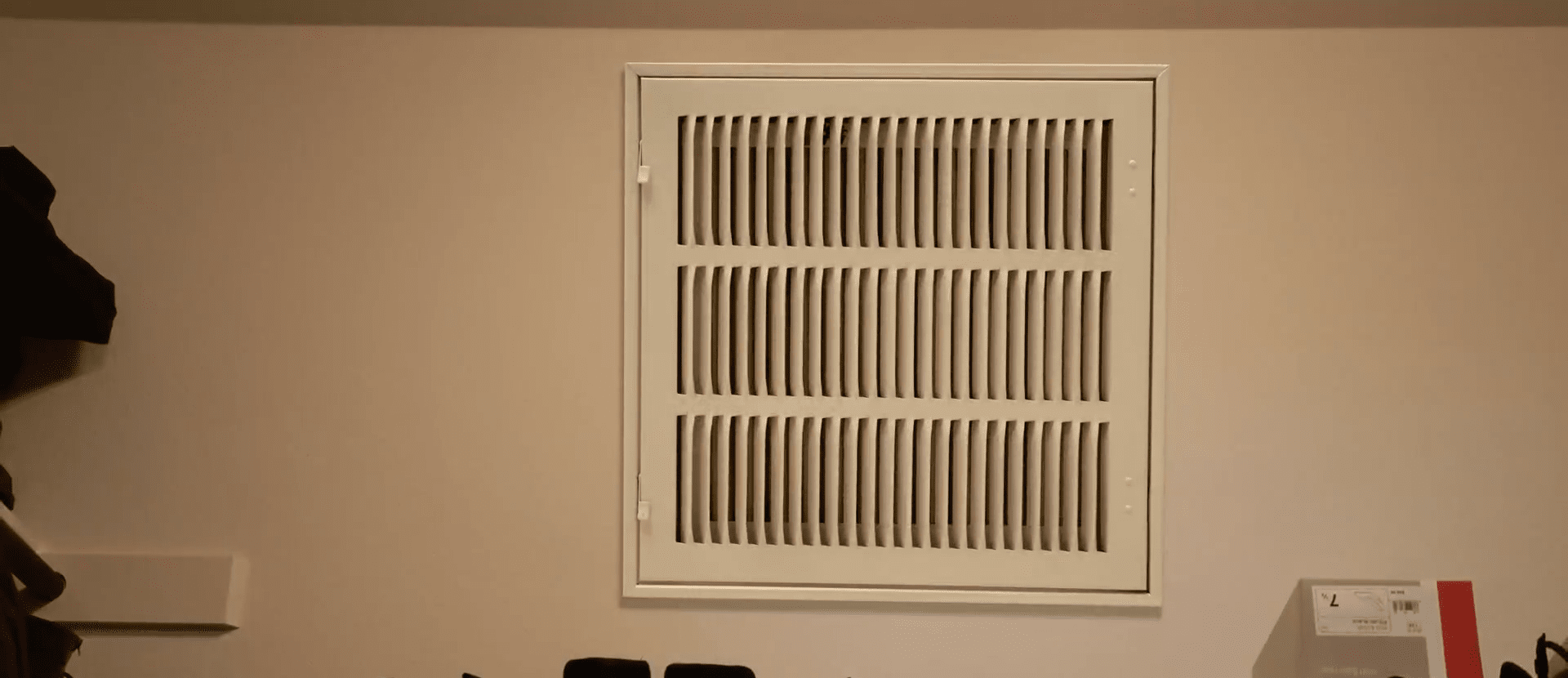 Getting the right air filter size is paramount since you won't be able to use a model that is either too small or too big for the vent on your HVAC system. Aside from the length and height of the filter, you also need to pay attention to the part's width.
Most brands offer air filters in sizes from 10x10x1 to 20x25x4 inches. The actual lengths and widths of all air filters are approximately ¼-inch shorter than the dimensions manufacturers include on the packaging.
So, measuring the vent will provide you with the filter's actual size instead of the rounded value brands use to market these products.
Top tip: Consider purchasing a pack of six or more disposable air filters to avoid searching for a new filter every three months. Moreover, washable air filters can replace up to eighty disposable air filters. 
It's also worth adding that most shops offer the tools you need to find an air filter compatible with your HVAC system using the vent's dimensions.
Related reads based on Air Filter Sizes:
The Differences between MARV and MPR
The efficiency of air filters is measured through MARV and MPR values. These ratings are based on the model's capacity to capture microscopic and large air pollutants.
MARV – The Minimum Efficiency Reporting Value is the industry standard rating system that indicates the product's ability to trap microparticles, viruses, or smoke.
The rating extends from 1 to 16, with MARV 8 being the standard option for homeowners that don't suffer from respiratory diseases or strong allergic reactions.
Although highly efficient at removing air pollutants from the filtered air, MARV 11 and MARV 13 air filters can hamper the airflow and put additional stress on an HVAC system.
MPR – The Micro-Particle Performance Rating was developed by the 3M air filter manufacturer to evaluate the ability of their products to trap particles smaller than 1 micron. This rating can only be found on 3M Filtrete air filters.
Unlike the MERV rating, which indicates the filter's capacity to capture macroscopic and microscopic particles, the MPR only measures the model's efficiency at trapping microscopic particles.
Air filters at The Home Depot often have the Filter Performance Rating (FPR) developed by the retailer. This rating system is almost identical to the MARV rating.
Looking for specific MERV rating filters? Here's what we have covered so far:
Key Properties of HVAC Air Filters
Air filters have two major roles in HVAC systems, to capture air pollutants and prevent them from lowering the system's efficiency while maintaining the air quality at a satisfactory level.
Their performance capabilities often depend on the media material. Models that utilize fiberglass media struggle to capture particles smaller than 1 micron, but they don't disrupt the system's airflow. Fiberglass air filters have low MERV ratings, and they're more affordable than other filter types.
Washable electrostatic filters utilize polypropylene media with a triboelectric charge that attracts high amounts of air impurities. These models often have a metal frame, unlike pleated air filters that come with plastic or cardboard frames.
Top tip: You don't have to upgrade to an air filter with a higher MARV rating unless you suffer from allergies or respiratory illnesses.
Studying the properties of different filter media will help you choose the option that meets your air filtering needs.
Durability and Upkeep of HVAC Air Filters
Disposable air filters should be replaced once every three months. Even though fiberglass models don't accumulate a high amount of dust and dirt during a 90-day period, it is still advisable to change them frequently to avoid potential complications.
These filters aren't washable, and attempting to rinse the dirt off them will render them useless. Opting for a washable air filter is arguably the most economical solution as it can last for several years.
However, these air filters lose their properties quickly and lower the system's efficiency without proper maintenance. Cleaning these filters is easy as you can wash them with water and a mild detergent. Keep in mind that the filter must be completely dry before you return it to its place.
See also:How to find the best wall exhaust fan

Selection Criteria
The air filter's dimensions were the crucial factor I considered while choosing the models I included in this article. However, this wasn't the only criterion I used to shortlist the best 12x20x1 air filters.
The manufacturer's reliability, the quality of filter media, and frame sturdiness were also among the aspects I took into consideration during the selection process. Here are the key factors I utilized to pinpoint the best 12x20x1 air filters on the market.
Air filter type – I excluded all fiberglass models, so the air filters that made the final cut have either pleated synthetic polymer or polypropylene media.
MERV rating – I used this parameter to identify air filters capable of capturing high amounts of microscopic particles and exclude all models with a rating below MERV 8. 
See also:The best washable furnace filters
Top 8 12x20x1 air filters
Filtrete AC and Furnace Air Filter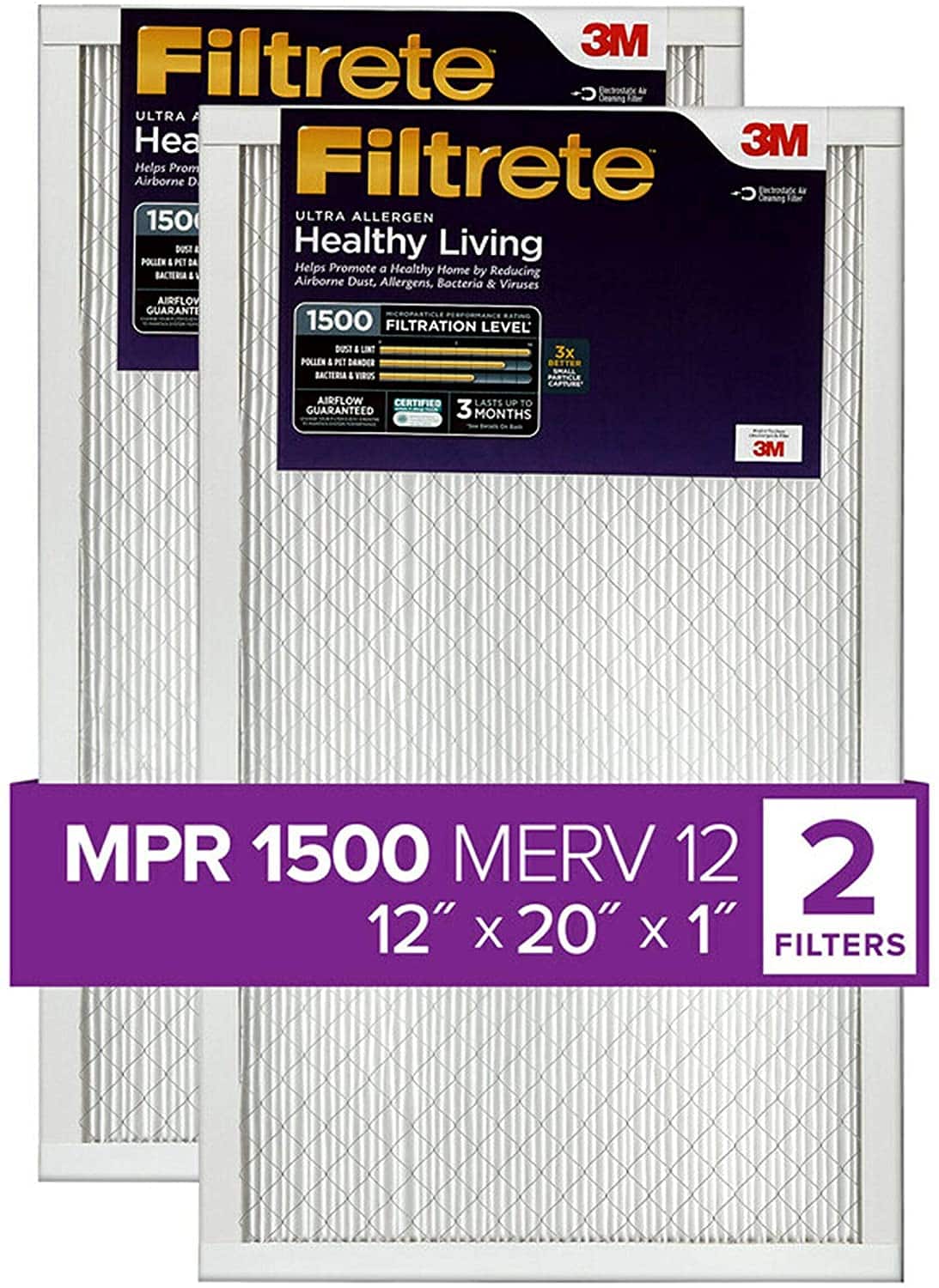 High MERV and MPR ratings indicate that the Filtrete AC and Furnace Air Filter is capable of capturing microscopic and large particles with the same level of efficiency. This 3M's model can trap up to 54% of viruses and bacteria from the air it filters, helping you keep your family healthy.
The air filter is asthma and allergy certified, but despite having a MERV 12 rating, it doesn't disrupt the HVAC's airflow. Its lifespan is limited to 90 days, and you should change it frequently to ensure the proper functioning of your cooling or heating system.
Pros
Quick and simple installation
Sturdy frame
Captures airborne particles efficiently
Improves the efficiency of HVAC systems
Cons
This air filter isn't washable
Nordic Pure Pleated AC and Furnace Air Filters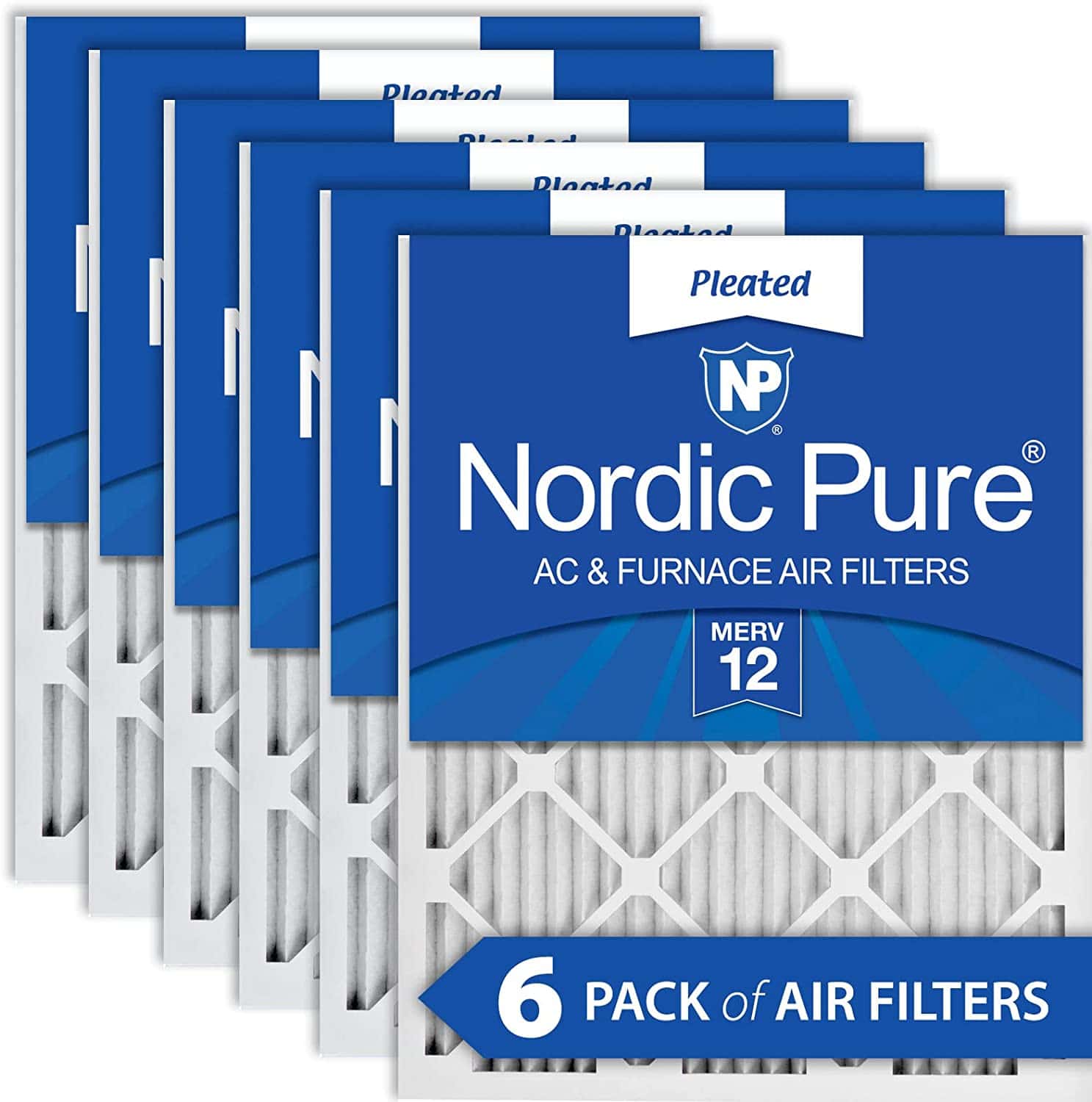 Purchasing a pack of six Nordic Pure Pleated AC and Furnace Air Filters will ensure that you won't have to search for air filter replacements for 18 months. This model has a strong frame made of recycled paper that keeps the pleated filter media in place.
Nordic Pure's air filter has a MARV 12 rating, and it is recommended for homeowners that want to remove lint, viruses, mold, or smog from their homes. These pleated carbon air filters also capture cooking, laundry, and other common household odors.
Pros
Filter media is made of a synthetic polyester blend
Efficient odor elimination
Affordable price
Equipped with electrostatically charged filter media
Cons
The air filter might struggle to capture large particles
Filterbuy Pleated HVAC Filters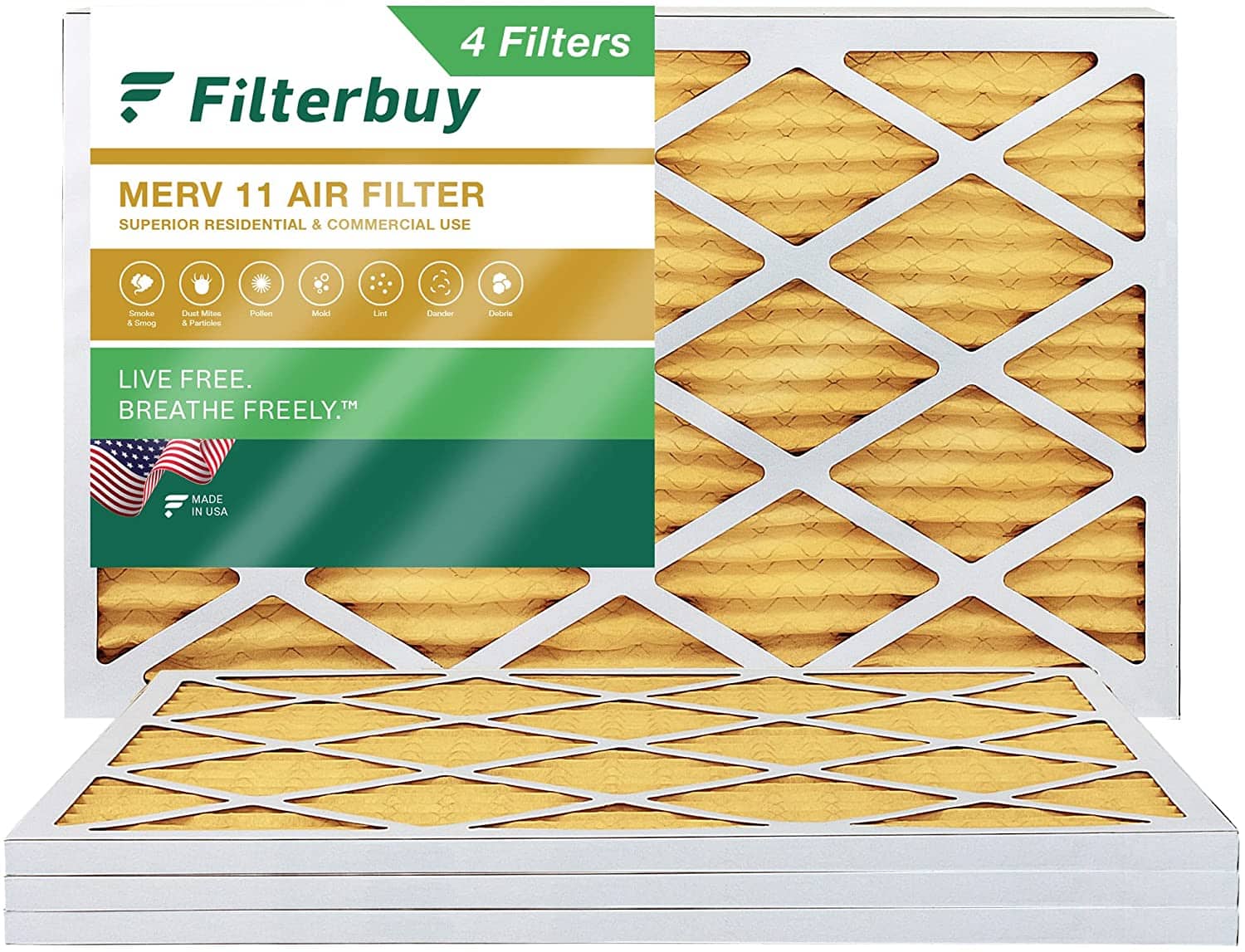 Homeowners searching for a replacement that will upgrade their HVAC system's original air filter should consider getting the Filterbuy Pleated HVAC Filters. This model has electrostatically charged synthetic filter media with a MERV 11 rating that captures up to 95% of all airborne particles.
It's also heat resistant and has a dual wire backing in its industrial-grade frame and twelve pleats per foot of filter media. Installing this 12x20x1 air filter is easy because it features arrows that help homeowners determine the correct airflow direction.
Pros
Compatible with AC, furnace, and HVAC systems
It doesn't impact the cooling or heating unit's airflow
Eco-friendly design
Resists exposure to temperatures up to 200F
Cons
It might be too small for some vents
Crisp Filters HVAC Air Filter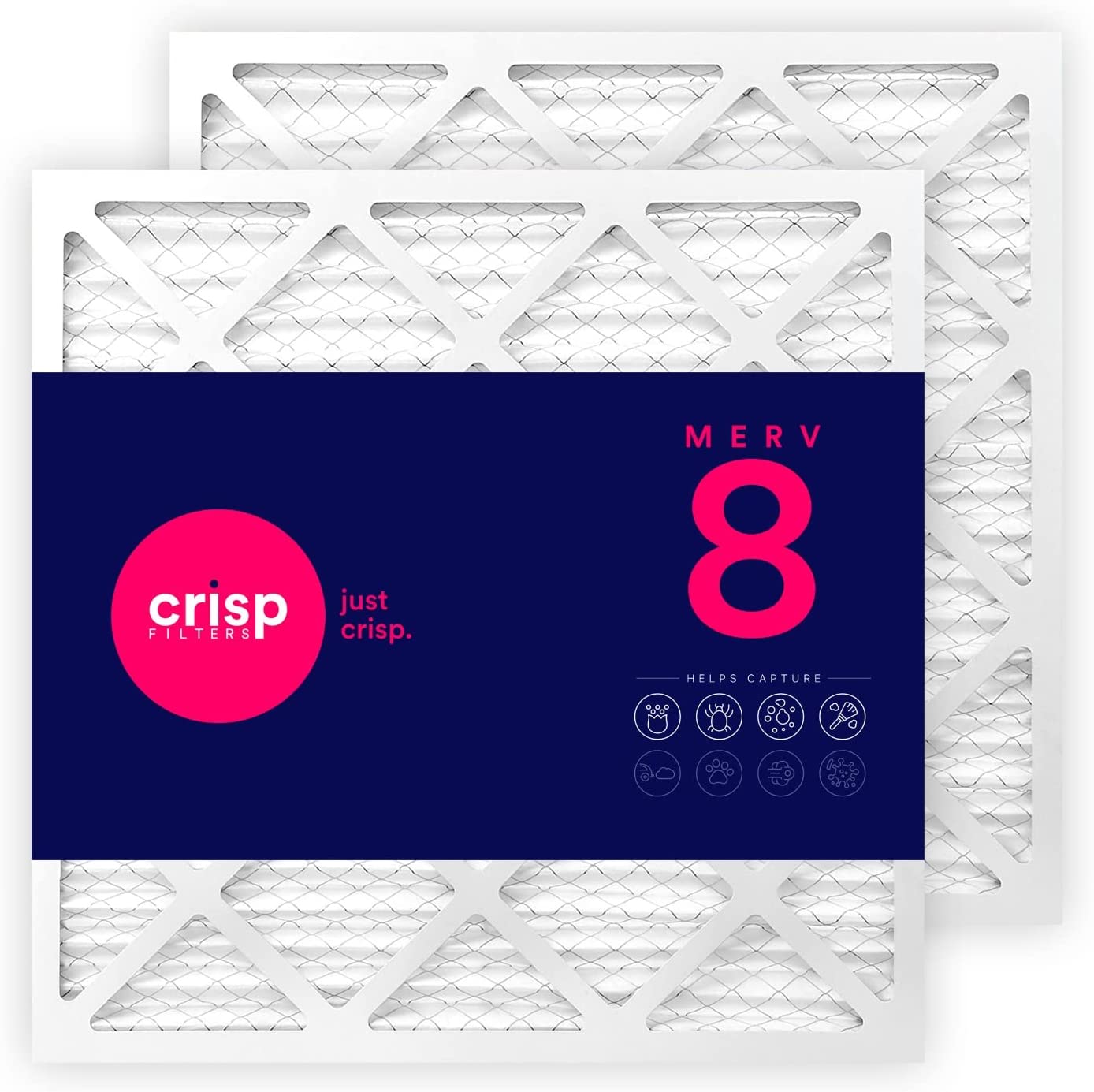 Besides 12x20x1 size, you can also get the Crisp Filters HVAC Air Filter in sizes that range from 10x10x1 to 20x25x1. This pleated air filter has a MARV 8 rating, and it is suitable for households that don't require the removal of smoke or pet dander. Still, this air filter effectively removes mold, dust, and pollen due to its pleated design.
Exposure to high amounts of humidity or high temperatures doesn't affect the air filter's performance. Nonetheless, you'll have to replace these air filters every three months to maintain your cooling or heating system's efficiency at the same level.
Pros
Available in multiple sizes
It meets the requirements of most homeowners
It prevents dust accumulation in cooling and heating units
Cons
Fitting these filters on a furnace vent can be difficult
K&N HVAC Furnace Air Filter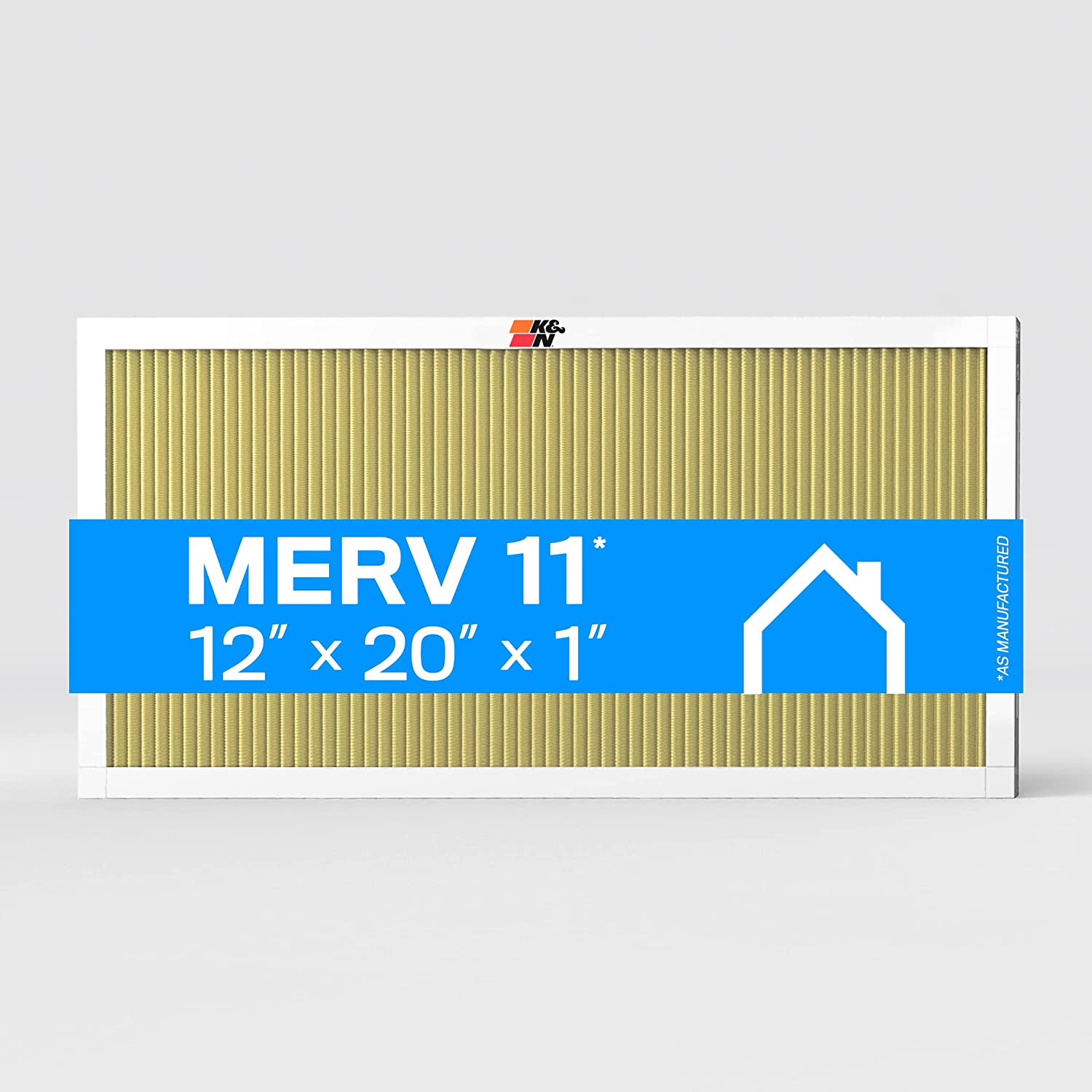 A single K&N HVAC Air Filter can replace up to thirty disposable air filters. This model is washable, and you can use the K&N filter cleaner to remove accumulated dust and restore it to its original state. The synthetic polymer filter media ensures that the filter can capture particles smaller than one micron.
The model also has a galvanized steel mesh cover and a sturdy ABS plastic frame. Despite the high MERV rating, the air filter doesn't affect the cooling or heating unit's airflow, and it helps maintain its efficiency.
Pros
It lowers air contaminants in a household
Easy to install
Low upkeep requirements
High-quality filter media
Cons
The K&N filter cleaner is sold separately
Honeywell Superior Allergen Pleated Air Filter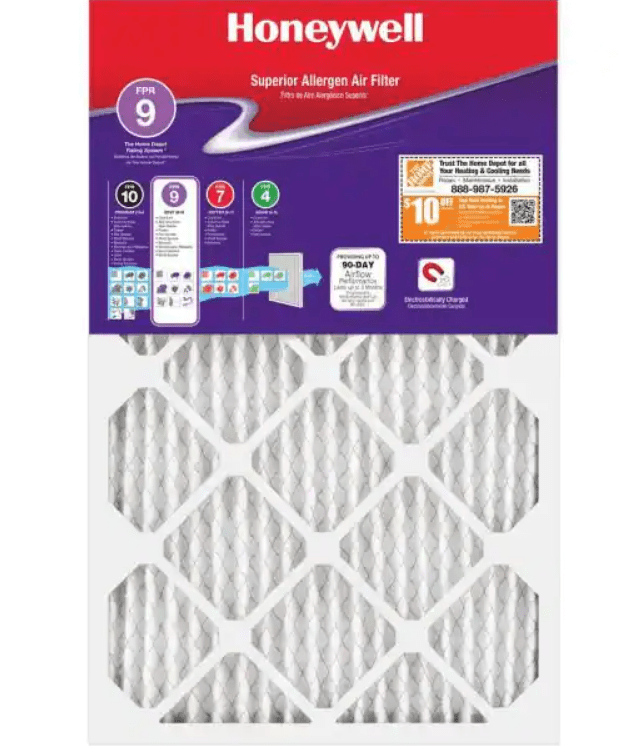 The moisture-resistant clay-coated frame, electrostatic filter media, and an excellent MERV rating are some of the reasons why the Honeywell Superior Allergen Pleated Air Filter is one of the best 12x20x1 air filters for homeowners struggling to remove dust, pollen, or viruses from their homes.
The model is moisture-resistant, so mold can't affect its performance during its 90-day lifespan. The pleated design enables the filter to capture microscopic particles as well as large particles like human hair or pet dander.
Pros
Compatible with horizontally and vertically oriented vent registers
An excellent choice for allergy sufferers
The air filter is moisture-resistant
Straightforward installation process
Cons
It can't remove odors
More expensive than models offered by other brands
HDX Premium Pleated Air Filter
The HDX Premium Pleated Air Filter is one of the best available options for homeowners with high sensitivity to dust and mites. This electrostatically charged air filter can trap particles with sizes up to 0.3 microns without disrupting the unit's airflow.
This model's cardboard frame isn't moisture resistant which can affect its effectiveness in humid environments. Moreover, the air filter is only moderately efficient at removing odors, and it isn't an ideal option if you need an air filter that can help you deal with kitchen smells.
Pros
The manufacturer offers a 30-day warranty
A high MERV rating
It helps maintain the unit's efficiency
The air filter removes all allergens it gets in contact with
Cons
Arm and Hammer Air Filter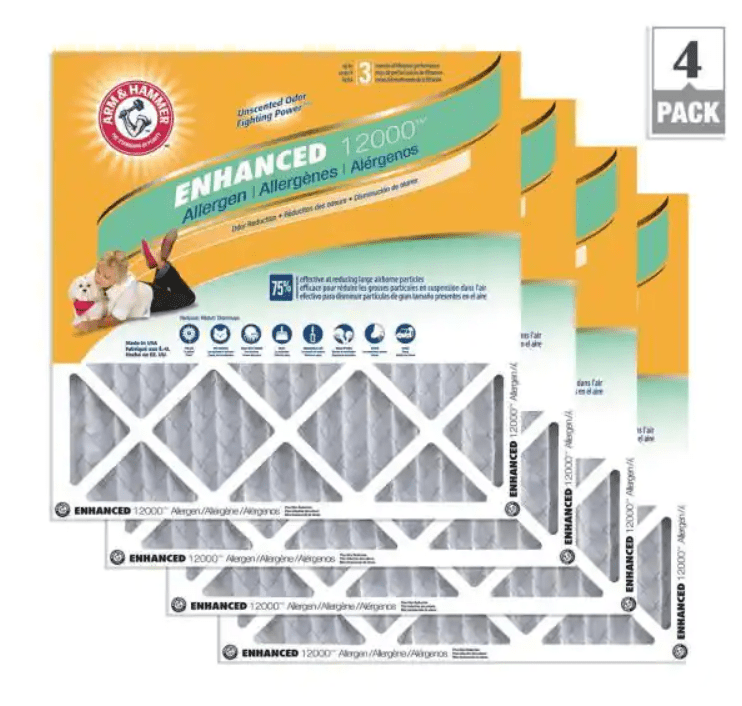 Even though it doesn't have a high MERV rating, the Arm and Hammer Air Filter is still a reliable option for most households. It can trap up to 75% of air pollutants from the air it filters, while its odor-fighting properties help eliminate unpleasant smells from your home.
The pleated filter media is capable of capturing pollen, mites, smoke, lint, or mold spores, but you'll have to consider an air filter with a higher MERV rating if you're suffering from allergies. This model has a cardboard frame that can't withstand prolonged exposure to high temperatures.
Pros
90-day lifespan
This air filter is inexpensive
It doesn't affect the airflow
It's suitable for most households
Cons
This air filter has a cardboard frame
Frequently Asked Questions about 12x20x1 Air Filters
Question: Do I have to change a 12x20x1 air filter every three months?
Answer: Yes, changing these filters after 90 days is paramount because dirty air filters can affect the unit's performance. In case you're using your furnace, AC, or HVAC system extensively, you may have to change air filters every month.
Question: Can I install a 12x20x1 air filter on my own?
Answer: Yes, air filters are easy to install, so there's no need to hire an HVAC technician to do the job for you.
Question: Where should I keep spare 12x20x1 air filters?
Answer: Ideally, you should keep your spare 12x20x1 air filters away from heat sources at a dry and moderately dark location.
Question: What to do if a 12x20x1 air filter doesn't fit on a cooling or heating system?
Answer: Checking the model's actual dimensions before ordering it will ensure you won't end up with a product that doesn't fit the system's vent register.
You should contact the retailer for further instructions if the air filter you purchased doesn't fit on your heating or cooling system even though you checked its actual dimensions.
My Verdict: How to Choose the Best 12x20x1 Air Filter?
As someone who's been battling allergies for the larger portion of my adult life, I am fully aware of the value of an efficient air filter that is capable of capturing allergenic particles.
In my experience, models with MERV 8 or lower MERV ratings can't extract enough dust, mites, and other particles that can trigger an allergic reaction. That's why I only recommend choosing models like the Crisp Filters HVAC Air Filter or Arm and Hammer Air Filter if you're not prone to allergies.
I think that the Nordic Pure Pleated AC and Furnace Air Filters isn't just one of the best 12x20x1 air filters for people struggling with allergies. This model is also an excellent option for homeowners who want to ensure their home is free of viruses, lint, and other potentially dangerous air pollutants.
Please browse through our guide to the humidity control systems if you'd like to learn how to control humidity levels in your home.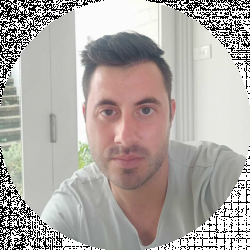 Latest posts by David Borgogni
(see all)