Choosing the best 20x20x1 air filter gets easier in time as you become more familiar with industry-leading brands, efficiency ratings, and properties of different filter media types.
I've been using the same HVAC air filters for years but discovering which 20x20x1 air filter produces the best results on my HVAC system took quite a bit of time. I tested models made by almost all major brands until I finally found an air filter with the right MERV rating and media quality to meet my needs.
So, in this article, I'll share the knowledge and experience I acquired experimenting with some of the best 20x20x1 air filters and recommend several models that could be the right fit for your AC, furnace, or HVAC system.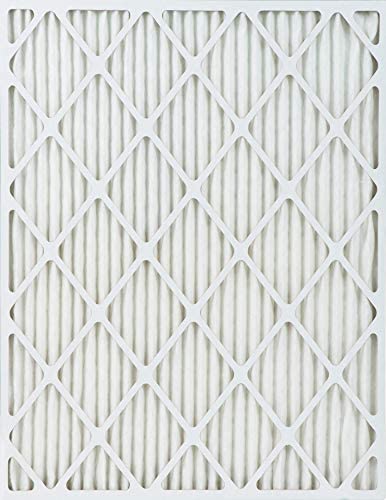 Bottom Line Up Front
I recommend choosing a model with a high MERV rating like Filtrete Healthy Living Ultimate Allergen Air Filters if you want to eliminate allergenic particles or microscopic air pollutants from your home.
Despite its advantages, this model isn't budget-friendly, so you should consider an affordable alternative such as the Aerostar Air Filters if you don't want to overspend on disposable air filters.
See also: How to find the best cooling system
My Top Picks At a Glance
Types of 20x20x1 Air Filters
I wasn't aware of how important the quality of the filter media is for the functioning of a cooling or heating system until I started experimenting with different air filter types.
Besides improving the air quality in my home and making my allergy symptoms tolerable, models with high-quality filter media also enhanced the performance of my HVAC system. Depending on the media they're using, air filters can fall into one of the following categories:
Fiberglass – Models with fiberglass filter media don't trap a high percentage of air pollutants regardless of their MERV rating. Moreover, these air filters aren't durable as you'll have to replace them monthly or even more frequently during cooling and heating seasons.
Pleated – Folding the media extends its surface and increases the filter's ability to capture microscopic particles. The filter media is usually made of synthetic materials that perform well in hot and humid conditions.
Electrostatically charged – These air filters usually have polypropylene media with a strong electrostatic field that retains a high percentage of microscopic particles.
See also: How to find the best furnace
Air Filter Sizes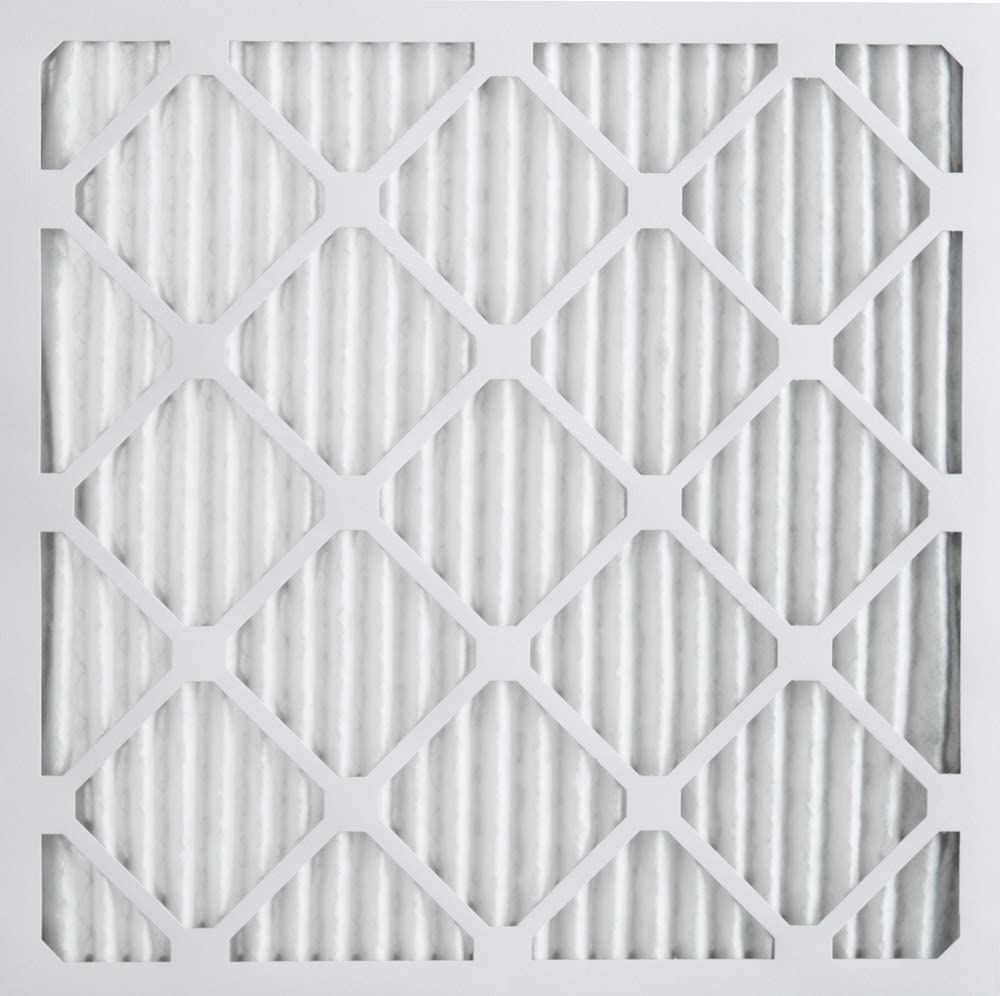 I struggled to find a replacement filter that fits on my HVAC's vent register as most models were either slightly too small or too big. That's how I learned to pay more attention to the air filter's actual size than its nominal size.
None of the 20x20x1 air filters are twenty inches long and tall, as their true dimensions vary from 19.5 inches to 19.8 inches.
Top tip: Don't overspend on a pack of air filters if you're not sure they fit on the AC, furnace, or HVAC vent. Instead, you should try purchasing just one or two air filters to check if they're a good match for your cooling or heating system. 
Measuring the dimensions of the filter you want to replace and the vent register before considering different replacement options can save you a lot of time and money.
Related reads based on Air Filter Sizes:
Air Filter Rating
Rankings enable you to choose the model that is best suited for your air filtering needs. Models with low and medium ratings are suitable for households that don't struggle with air pollution, allergenic particles, or viruses.
On the other hand, air filters with high ratings are designed for homeowners who want to eliminate these air contaminants from their homes. Let's take a look at the three most common air filter ratings:
MERV – Nearly all air filter manufacturers utilize MERV ratings to indicate how efficient their products are at trapping microscopic and macroscopic particles. I don't recommend choosing models with MERV ratings below 8 or above 13.
MPR – The Microparticle Performance Rating is only included on Filtrete air filters produced by the 3M brand that developed this rating system. 
Read this guide to learn more about MERV ratings.
The FPR or Filter Performance Rating ranks the air filter's performance on a scale from one to ten, but this rating system is only utilized for air filters available at The Home Depot.
Related reads:
Key Features of 20x20x1 Air Filters
Once you've determined the air filter's actual dimensions, MERV rating, and filter media material, you can focus on other features that might affect its performance.
Some models have heat-resistant filter media that can withstand exposure to temperatures up to 220F, while others can absorb cooking or bathroom smells. The sturdiness of the air filter's frame is another important feature that can help you determine the model's durability.
Air filters usually have cardboard frames with wire backing, but some models can have plastic or metal frames that retain their properties in humid or hot conditions.
Top tip: The only way to check how efficient an air filter is at eliminating odors is to test it, but you can easily end up overpaying for a model that quickly loses its odor elimination properties. 
It's also worth adding that air filters with MERV 13 ratings can trap cigarette smoke, even though they don't have the capacity to eliminate cooking smells.
Upkeep Requirements and Replacement Frequency
Most manufacturers of disposable air filters claim that their products can last up to three months. In my experience, their lifespan during cooling and heating seasons doesn't exceed thirty days or sixty days in the off-season.
You should also bear in mind that models with high-efficiency ratings get dirty faster due to their ability to retain a high percentage of pollutants from the air they filter.
Disposable air filters don't have upkeep requirements, but you still have to perform routine checks to determine the right moment to change them. Reusable air filters require cleaning with a mild detergent and water every few months.
Their upkeep requirements are minimal since washing a reusable air filter doesn't take more than thirty minutes. However, the filter must be dry before you can continue using it, so you'll have to wait for a few hours to resume using your AC, furnace, or HVAC system.
See also: How to find the best furnace blower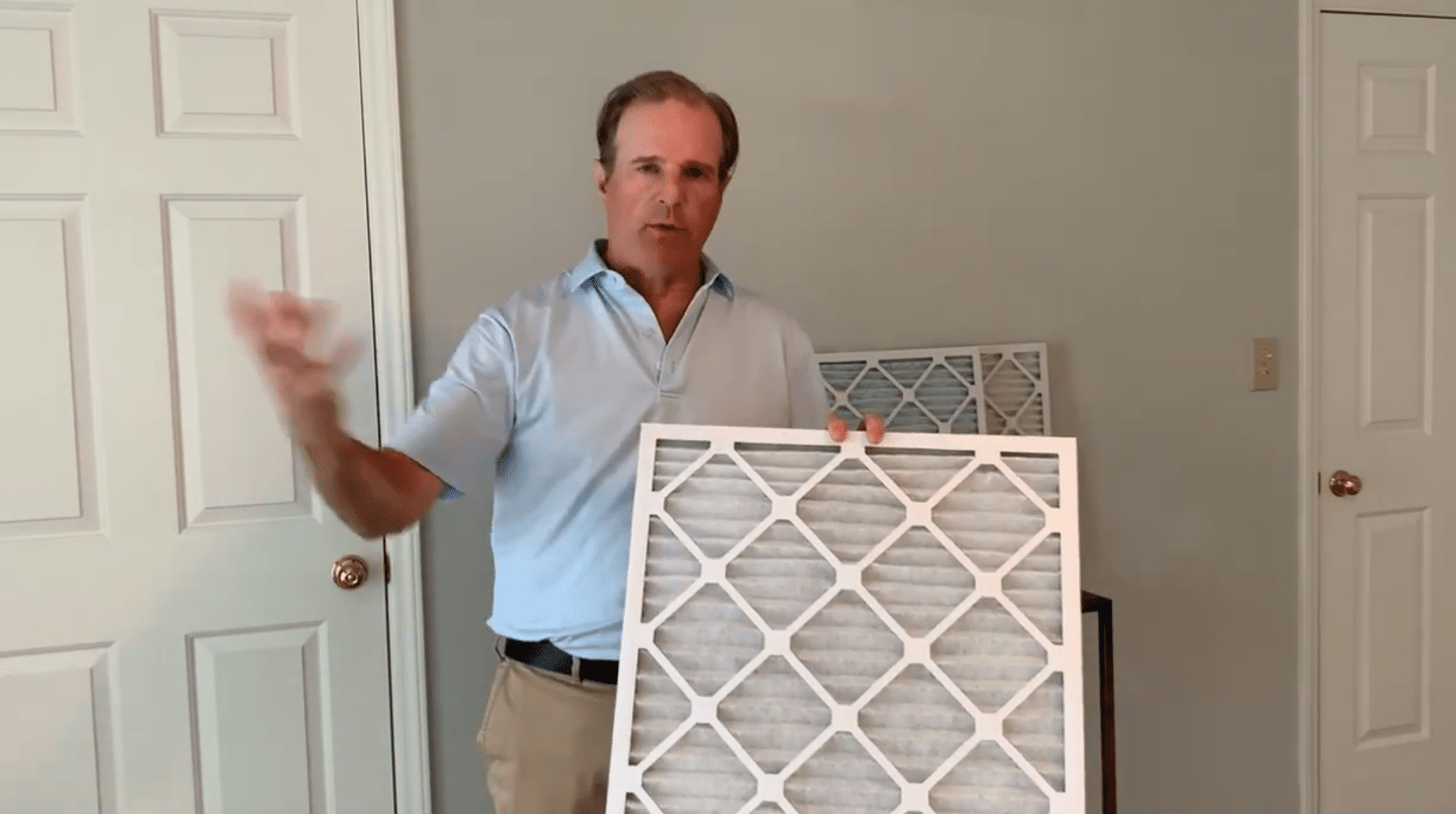 Selection Criteria
The filter's size and my experience with different 20x20x1 models were the key parameters I utilized during the selection process. However, these weren't the only factors I considered while choosing the air filters I included in this article.
Here are a few parameters that helped me identify the best models:
The filter media quality – I utilized this factor to identify models equipped with filter media capable of capturing both microscopic and macroscopic air pollutants.
Air filter's construction – Each model I selected has a sturdy construction, and it performs well in hot and humid conditions.
Affordability – I aimed to create an overview of air filters suitable for all budgets, so the final selection includes models in different price ranges.
See also: How to find the best ventilation system
Top 9 20x20x1 Air Filters
Filtrete Healthy Living Ultimate Allergen Air Filters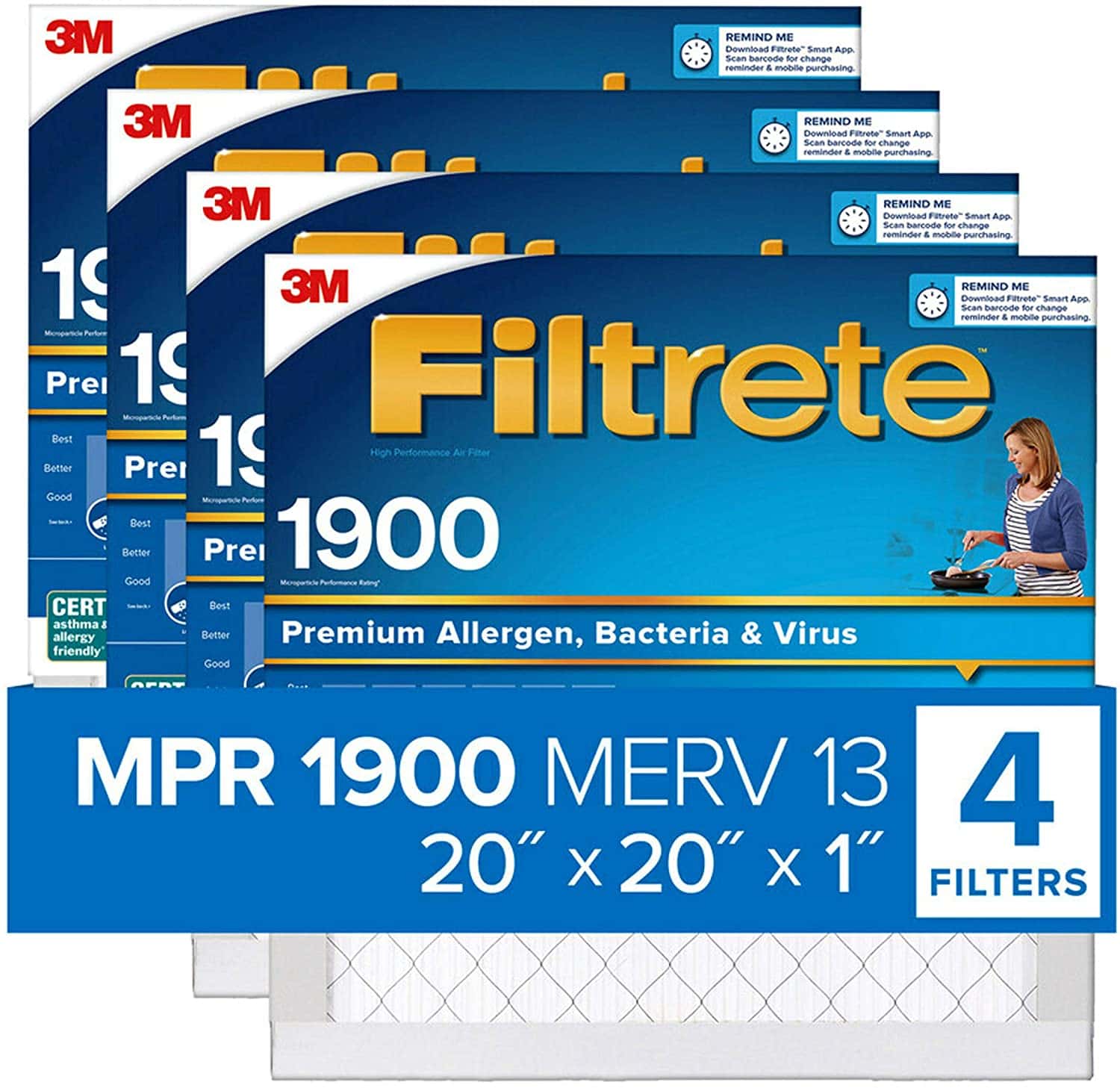 Dust mites and pollen aren't the only air pollutants that can trigger strong allergic reactions. The Filtrete Healthy Living Ultimate Allergen Air Filters eliminate all allergenic particles regardless of their size.
This model has MERV 13 rating, and it traps more than 60% of viruses, smog, or PM2.5 particles that pass through its electrically charged synthetic filter media. The filter has a sturdy frame and a wire backing that keeps the media firmly in place even in hot or humid conditions.
Pros
High air pollutant retention rate
Compatible with most AC, furnace, and HVAC systems
It doesn't restrict the unit's airflow despite the MERV 13 rating
A sturdy frame
Cons
The filter's actual size might cause fitment issues
Nordic Pure Pleated Air Filters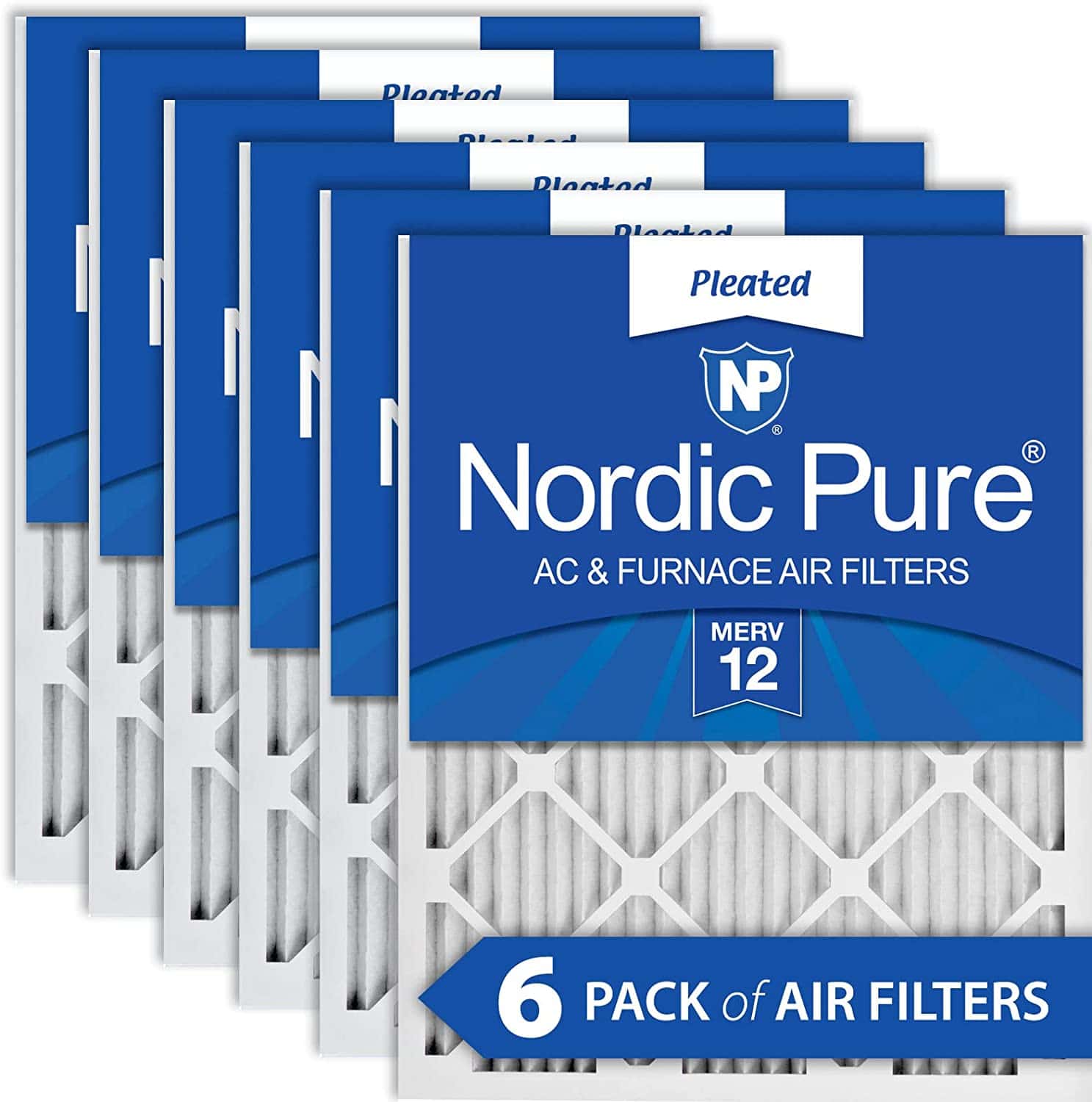 I have been using the Nordic Pure Pleated Air Filters for years because they're efficient and durable. These filters have helped me improve the air quality in my home and made my life bearable, as I am allergic to dust mites.
The electrostatically charged media eliminates most impurities from the air that passes through it. Besides dust or pollen, this filter can help you get rid of pet dander, lint, or bacteria. The cardboard frame is made of recycled materials, and it can withstand exposure to high temperatures.
Pros
Great value for money
It helps alleviate allergy symptoms
It's made from eco-friendly materials
Cons
These filters might restrict the unit's airflow
Filterbuy Air Filters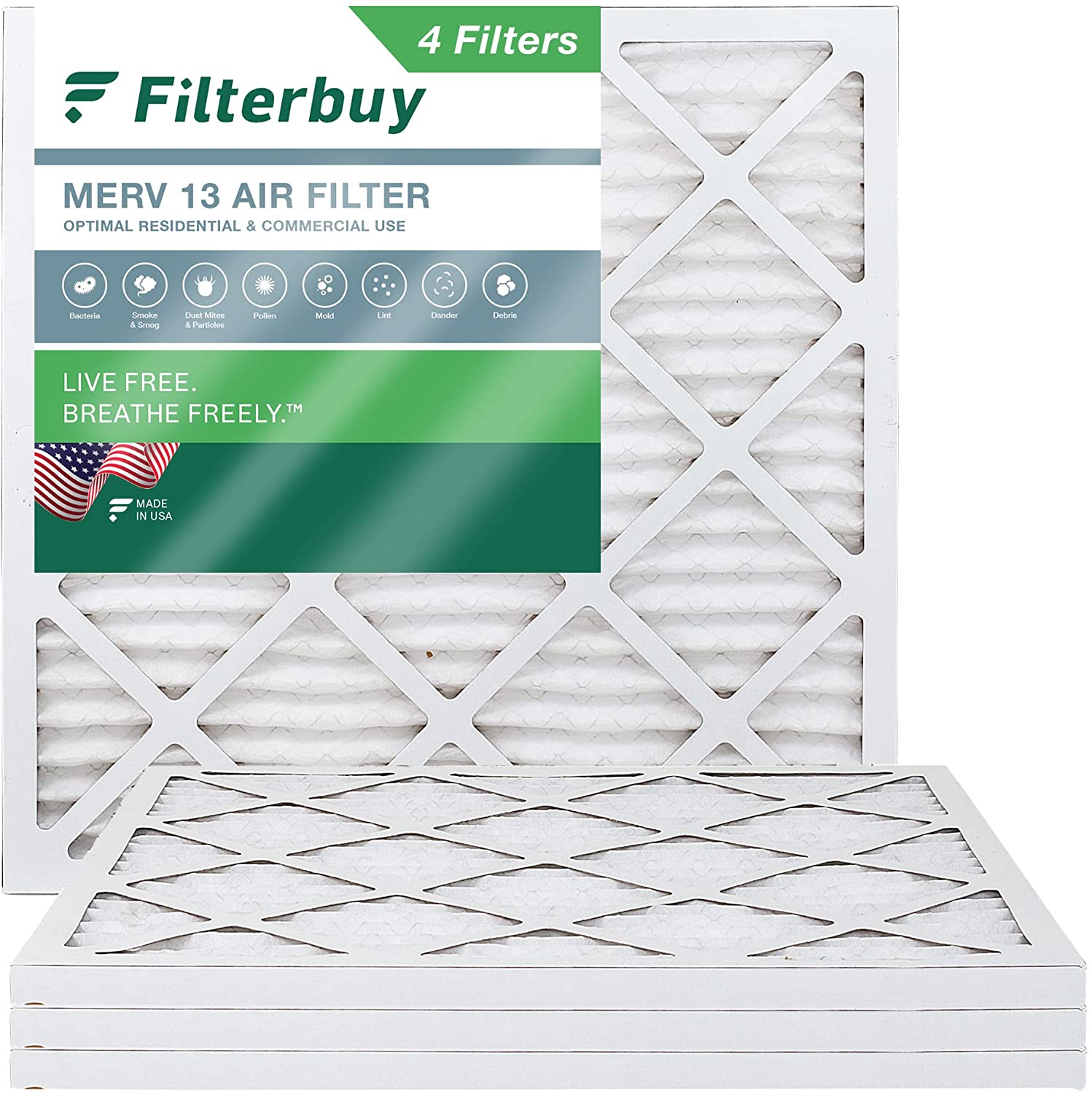 The ability to retain more than 90% of air pollutants makes the Filterbuy Air Filters a reliable choice for homeowners that want to improve the air quality in their homes.
This model has synthetic pleated media with twelve pleats per foot that withstand exposure to temperatures up to 200F or moderate amounts of moisture.
The frame is made of cardboard, and it has a dual wire backing that prevents media sagging. The model's maximum lifespan is 90 days, but I recommend replacing these filters every 45 days.
Pros
These filters make a noticeable impact on a home's air quality
A high MERV rating
Excellent performance at high temperatures
Pleated filter media
Cons
These air filters don't have a long lifespan
K&N Washable Air Filter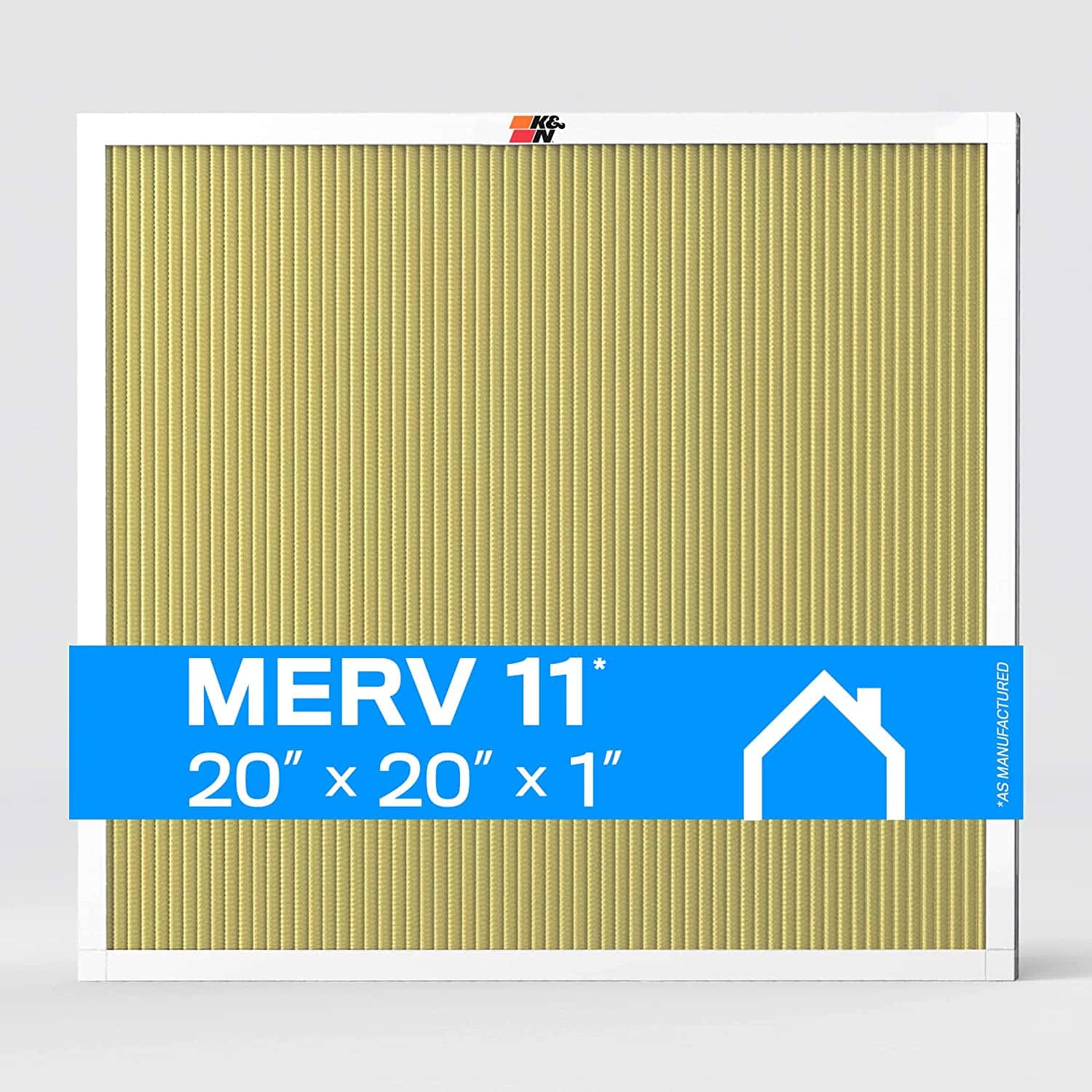 Investing in the K&N Washable Air Filter will eliminate the need to buy a new pack of air filters every six to twelve months because this K&N model can last for several years. Its synthetic polymer media can trap cough and sneeze particles, bacteria, as well as regular air pollutants like mold or pollen.
The galvanized steel mesh and the ABS plastic frame prevent sagging or damage in hot and humid conditions. Cleaning this air filter doesn't take much time, as you have to apply the K&N HVAC filter cleaner and rinse it with water.
Pros
It replaces more than thirty disposable air filters
This air filter is easy to install
A durable frame
Cons
It requires monthly cleaning
Aerostar Air Filters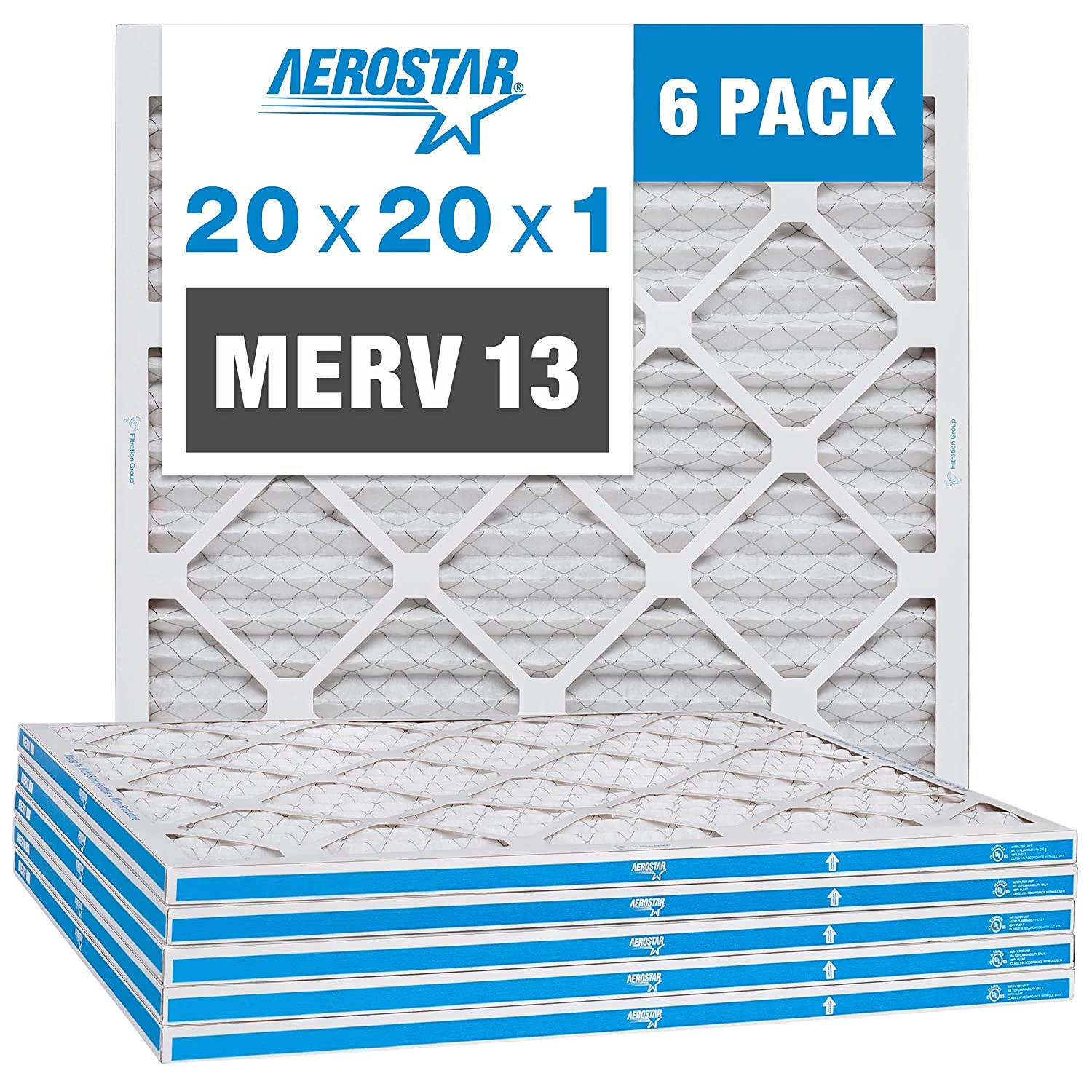 If you're struggling to keep air pollutants away from your home with a standard MERV 8 filter, you should consider upgrading to an affordable but efficient model like the Aerostar Air Filters.
The MERV 13 rating suggests that the model offers superior air filtration and is suitable for people with allergies. The pleated electrostatically charged media can capture particles smaller than a micron and ensure that the air in your home is free from viruses, mold, bacteria, or smog.
Pros
It improves the HVAC system's efficiency
An excellent alternative to expensive 20x20x1 air filters
Impressive air filtration potential
It doesn't affect the unit's airflow
Cons
These filters might be too small for some vent registers
Filti 7500 Air Filters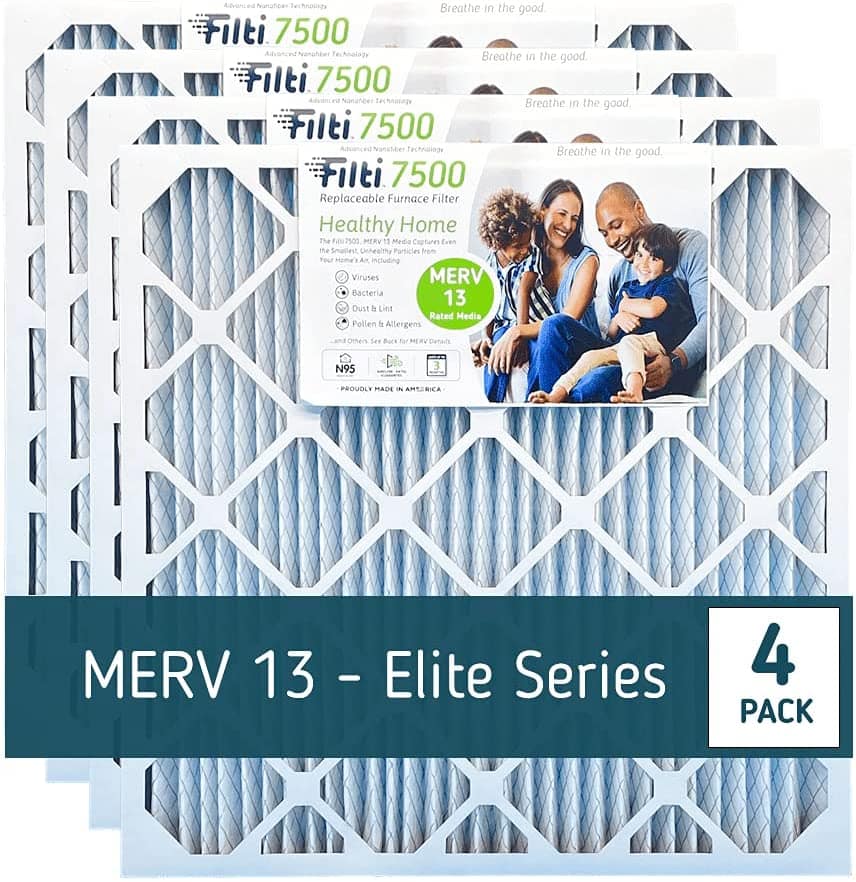 I was pleasantly surprised when I first discovered the Filti 7500 Air Filters, as I didn't expect them to be nearly as efficient as they are.
The pleated three-layer nanofiber filter media is designed to trap microscopic particles at a high percentage, which is why this air filter can have an immediate effect on the air quality in your home.
The filter's frame is made of a beverage board, and it has a metal backing that keeps the media in place.
Pros
Suitable for residential and commercial contexts
All parts of the filter are made from recycled materials
Allergy and asthma friendly
It lasts up to three months
Cons
High humidity levels can affect the filter's performance
Colorfil Air Filters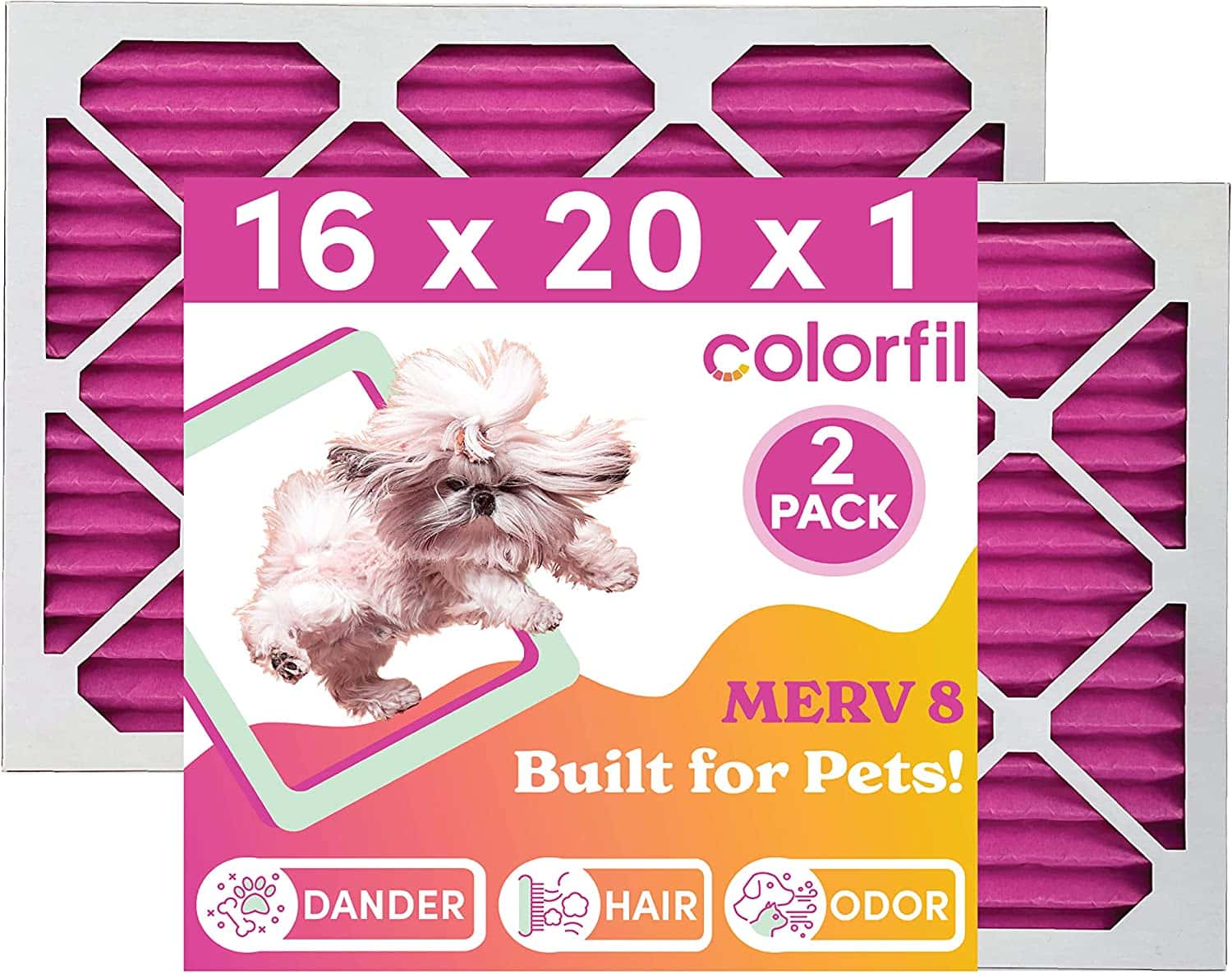 The Colorfil Air Filters can only capture macro particles like pet hair, dander, or dust. However, their real value lies in their odor elimination capacities since these filters can help you get rid of bathroom and cooking smells or neutralize cigarette smoke.
The filter changes color as it slowly loses its capacity to eliminate odors or capture air impurities. It's also worth noting that the yellow color indicates that the filter can no longer neutralize odors and that it only works as a regular air filter.
Pros
Filter's color indicates when is the right moment to change it
It's compatible with ACs, furnaces, and HVACs
Developed with NASA technology
Cons
Modest air filtering capabilities
Crisp Filters Air Filters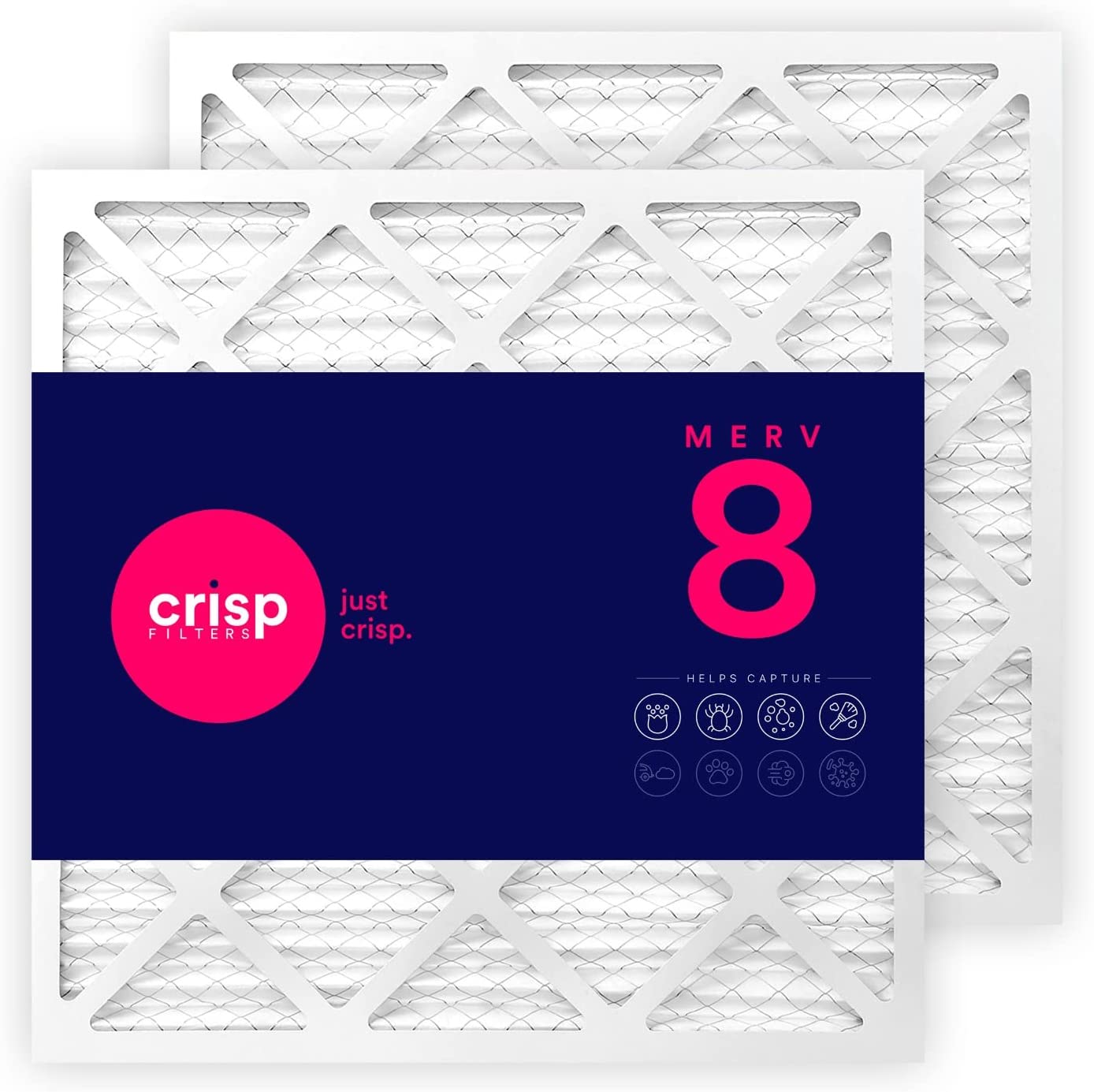 You shouldn't expect an excellent air filtering performance from the Crisp Filters Air Filters. These filters don't have the capacity to capture viruses or allergenic particles.
Even so, they meet the air filtering demands of most homeowners as they lower the amount of dust in a household and prevent mold accumulation on the unit's key components. I think that the model's affordability is its most significant advantage, especially if you change the filter in your HVAC system often.
Pros
Straightforward installation process
Pleated filter media
Heat and moisture resistant
Cons
Underwhelming air filtering capabilities
True Blue Allergen Air Filters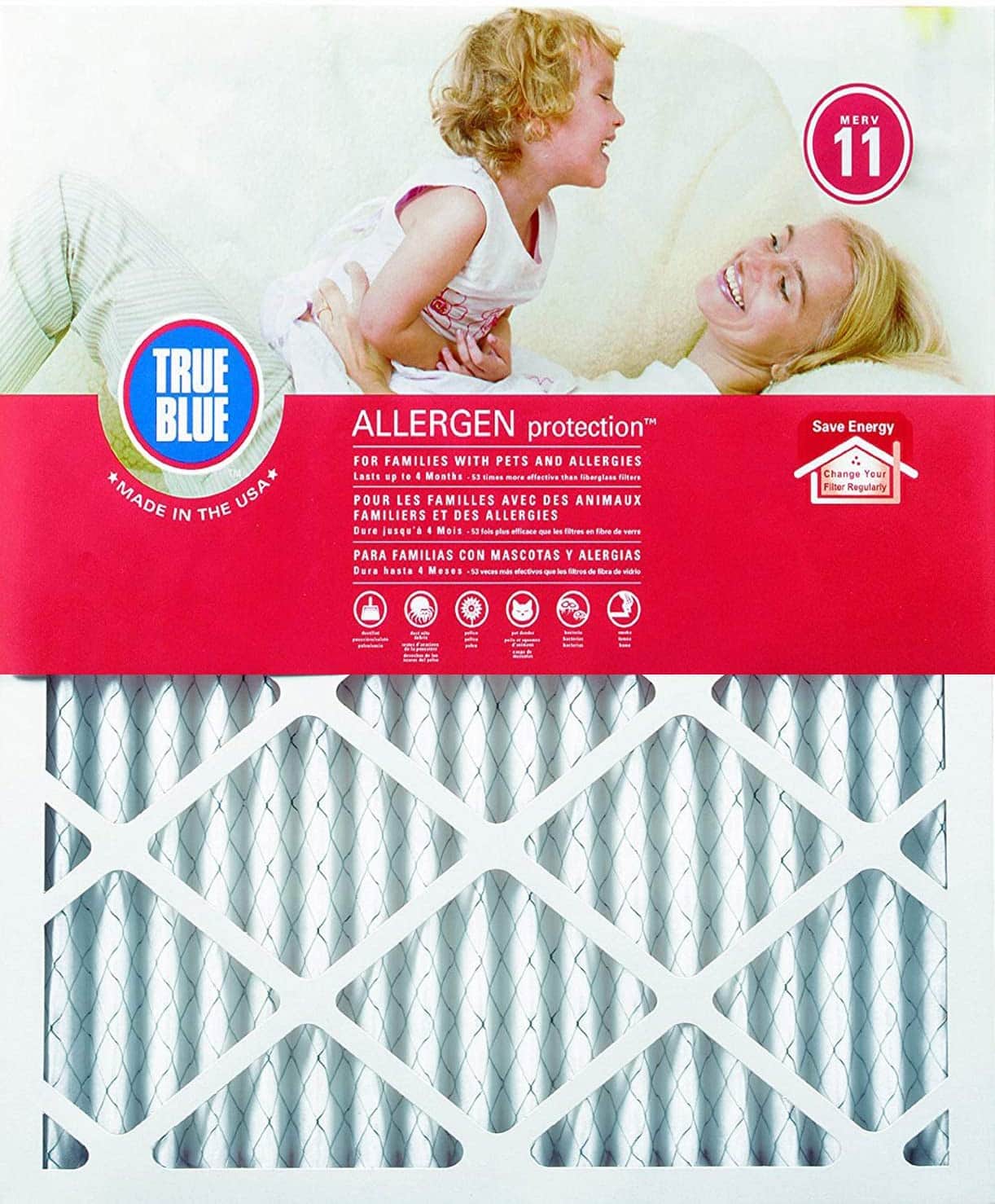 I am skeptical about air filters that have fiberglass filter media. That's why I wasn't expecting much from the True Blue Allergen Air Filters despite the high MERV rating and long lifespan.
All my worries were put to rest as the dust level in my home reduced noticeably during the trial period. These filters have a pleat per inch, so even though they don't utilize a high-quality media material, their air filtering capacities are still good enough for most households.
Pros
Large filter media surface
It can trap allergenic particles
It lasts up to four months
An affordable price
Cons
The cardboard frame is flimsy
Frequently Asked Questions about 20x20x1 Air Filters
Question: Do 20x20x1 air filters cause pressure drops?
Answer: Yes, these air filters can cause pressure drops, but only if installed on units that don't have a sufficient airflow rate.
Question: How to know when to change a 20x20x1 air filter?
Answer: Performing a visual check every few weeks is the best way to determine the right moment to change an air filter.
Question: Can I recycle a 20x20x1 air filter?
Answer: Air filters are made from recycled materials, but they're not recyclable.
Question: Is a six-pack of 20x20x1 air filters enough for an entire year?
Answer: HVAC experts recommend changing air filters at least once per month during the cooling and heating seasons, which means that an average homeowner uses more than six air filters every year.
My Verdict: How to Know Which 20x20x1 Air Filter Is the Best?
I still remember how intimidated by MERV ratings, air filter sizes, and filter media types I was while searching for the first replacement filter for my HVAC system. The process got a little easier with each new air filter brand I tried until I reached the point when it became almost automatic.
In my experience, the models with the best air-filtering capabilities aren't necessarily a good fit for all contexts. I think that the Filtrete Healthy Living Ultimate Allergen Air Filters is undoubtedly one of the best 20x20x1 models on the market.
However, models with similar performance potential and lower prices like Aerostar Air Filters are a more affordable option for homeowners who don't want to spend close to $20 on a single air filter.
Please browse through our guide to the best washable furnace filters for more information about reusable air filters.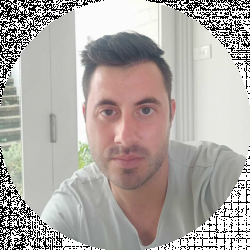 Latest posts by David Borgogni
(see all)