Ductless air conditioning systems are an affordable alternative to central HVAC solutions that can potentially save you thousands of dollars. Going through this Carrier mini split model guide will help you understand what the units manufactured by this brand can offer and estimate their cost-efficiency.
Carrier has been one of the most reliable brands in the air conditioning industry for decades, and its products stand shoulder to shoulder with mini-splits produced by Trane, Daikin, or Amana.
Many of the Carrier's models are equipped with the heat pump function that allows you to use them during the heating season. In this guide, we're going to provide you with all the information you're going to need to choose a Carrier mini-split model that is suitable for the space you'd like to heat or cool.
You should also read our heat pump guide if you'd like to find out more about other types of ductless AC systems.
At a Glance – Top 3 Carrier Mini-Split Models
Important Factors To Consider Before installing a Carrier mini-split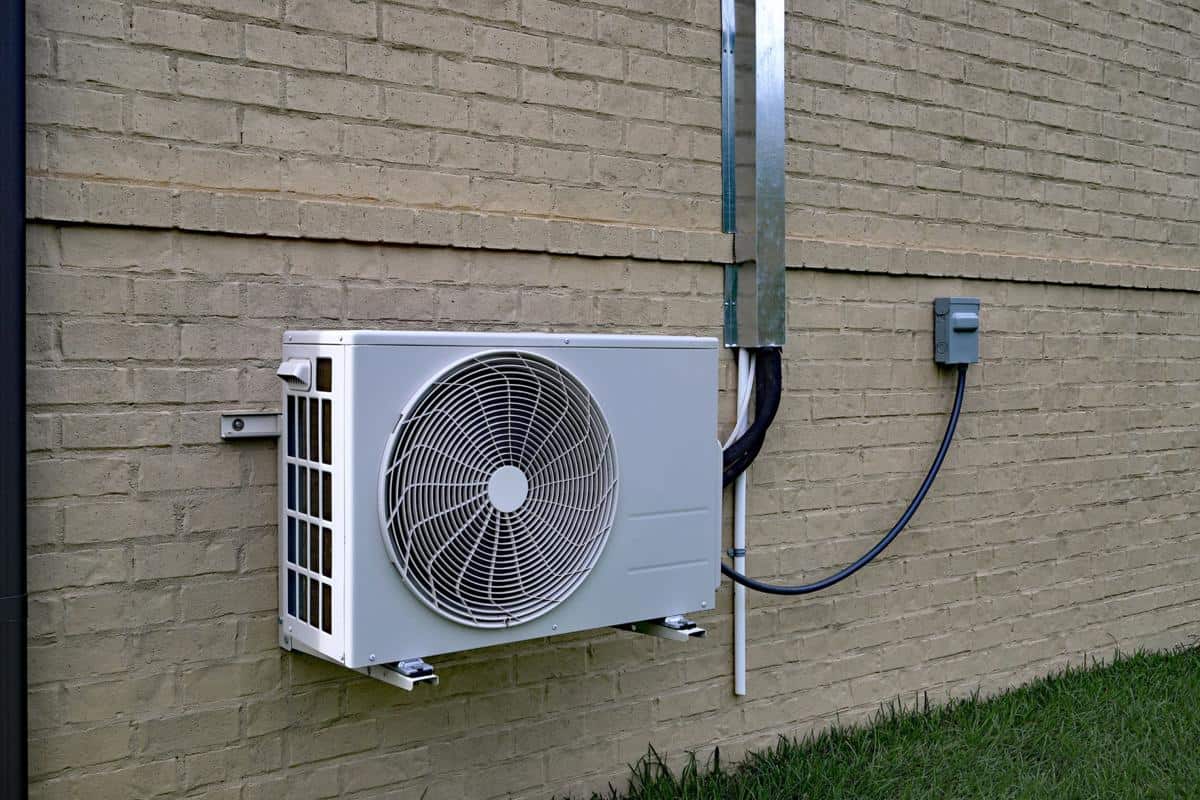 The process of getting a new mini-split starts long before you actually purchase one model or the other. Your new AC system needs to be properly sized for the space in which you want to regulate the room temperature.
You'll need to decide how many zones you want the system to have and how big each zone is going to be. Carrier manufactures single-zone and multi-zone mini-split systems suitable for spaces that have between 400sq/ft and 3,500sq/ft.
Determining how far apart the indoor and outdoor components are going to be will enable you to know how long the system's line sets should be. The piping length of the Carrier's models varies from approximately 80-feet to more than 200 feet.
Go through our Senville mini-split review to find out more about alternatives to Carrier's mini-split models.
Learn More About the Carrier Brand
Getting familiar with the cooling and heating options Carrier offers is one of the first steps you should take in your search for a new AC. The brand's mini-splits are divided into the following series:
Comfort series – You can choose between cooling only and cooling and heating versions of the mini-splits from this series. These mini-splits are only compatible with high-wall indoor components.
Performance series – High energy efficiency, wide operating temperature range, and low noise levels are some of the key characteristics of the mini-splits from the Carrier's Performance series. You can pair the outdoor part of the system with eight different types of indoor units.
Infinity series – Designed for residential use, the Infinity series models are capable of regulating the temperature in your home throughout the year without consuming vast amounts of power.
You can purchase the indoor and outdoor components separately, which enables you to decide if you want to use a high wall, cassette, or some other type of indoor air handler.
Carrier offers a 10-year warranty for all components of their mini-split systems, but the warranty period can be reduced to 5-years if the product isn't registered within 90 days after the purchase. Take a look at our Goodman 3-ton heat pump review for more information about this ductless split AC system.
Get in Touch With a Local Contractor
Although the brand claims that installing its mini-split systems is easy, you should still hire an HVAC professional to guide you through the process of obtaining a new AC. You can get in touch with a local contractor through the Carrier's website before you decide which model you want to buy.
Doing so will help you to size the space properly and determine how powerful a mini-split system should be. An HVAC technician can also point out ways to maximize the unit's performance, by suggesting for instance, how you can improve your home's insulation.
The duration and the cost of the installation process are going to depend on the complexity of the system you choose. So, setting up a multi-zone unit is usually more expensive than installing a single-zone mini-split, and you can expect to spend anywhere between $500 and $5,000 on installation costs.
Read our guide to the best window heat pumps if you're looking for an AC you can install on your own.
Measure the Size of The Area You Want to Cool or Heat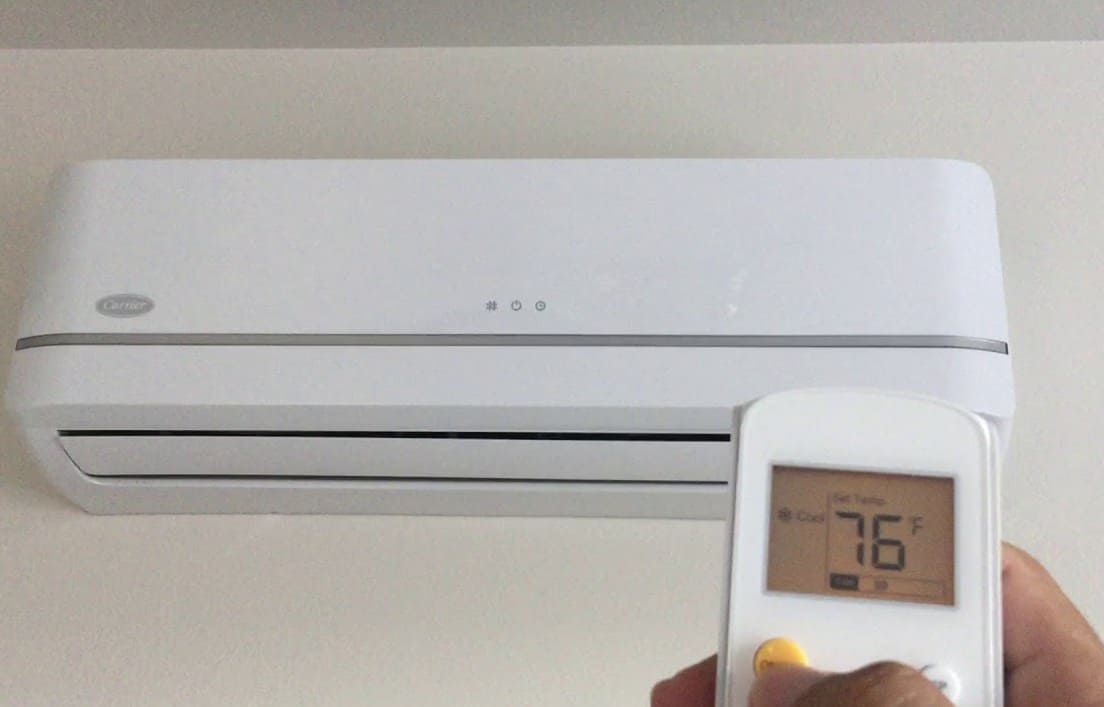 Besides asking a contractor to calculate how powerful your mini-split should be, you can also use an online HVAC calculator to estimate how much cooling or heating output your mini-split should have.
Carrier's mini-splits are available in different sizes, and you can get the same model with a 9,000 BTU or 3-ton output. Failing to match the unit's size to the size of the space in which it is going to be installed can cause the mini-split to use more power than it normally would.
The coverage area of Carrier's ACs is affected by the climate, so the unit's cooling and heating range in extremely hot or cold weather might not be the same as in moderate conditions. Check out our Blueridge mini-split review if you need a mini-split suitable for spaces larger than 2,000sq/ft.
Decide On The Number of Indoor Air Handlers
Once you've calculated the size of the entire space you want to heat or cool, you'll have to decide if it's more efficient to concentrate the mini-split's output on a single air handler or split it between two or more indoor components.
The vast majority of the Carrier's mini-splits from the Infinity, Performance, and Comfort series feature a single-zone compressor. That's why the Carrier Performance 38MGR model is your best option if you want to install a multi-zone mini-split system in your home.
The available sizes of this model span from 1.5 to 4 tons, and you can choose between high wall, ducted, floor console, or indoor cassette components. In case you decide to opt for one of the brand's single-zone models, you'll have to make sure that the space where the unit is going to be installed doesn't have any barriers that might limit its coverage range.
Go through our guide to the best 5-zone mini-split systems to explore multi-zone options manufactured by some of the best brands on the market.
Create a Budget Estimate
Knowing the price range, you're aiming for will make it easier to find a Carrier mini-split model that fits your budget. Broadly speaking, the models from the brand's Comfort series are your least expensive option, while the units from the Infinity series are the most expensive mini-splits the Carrier brand offers.
Besides checking the prices of the mini-splits, you should also find out how expensive their installation is. Ideally, a contractor should advise you on how to find the most affordable model for your home and provide you with an estimate of the installation costs.
Depending on the model you choose, your overall budget that includes the price of a mini-split and the installation cost, should be in the range between $2,000 and $10,000. You should browse through our guide to the best Home Depot mini-splits if you want to search for more affordable options.
Selecting The Right Carrier Mini-split Model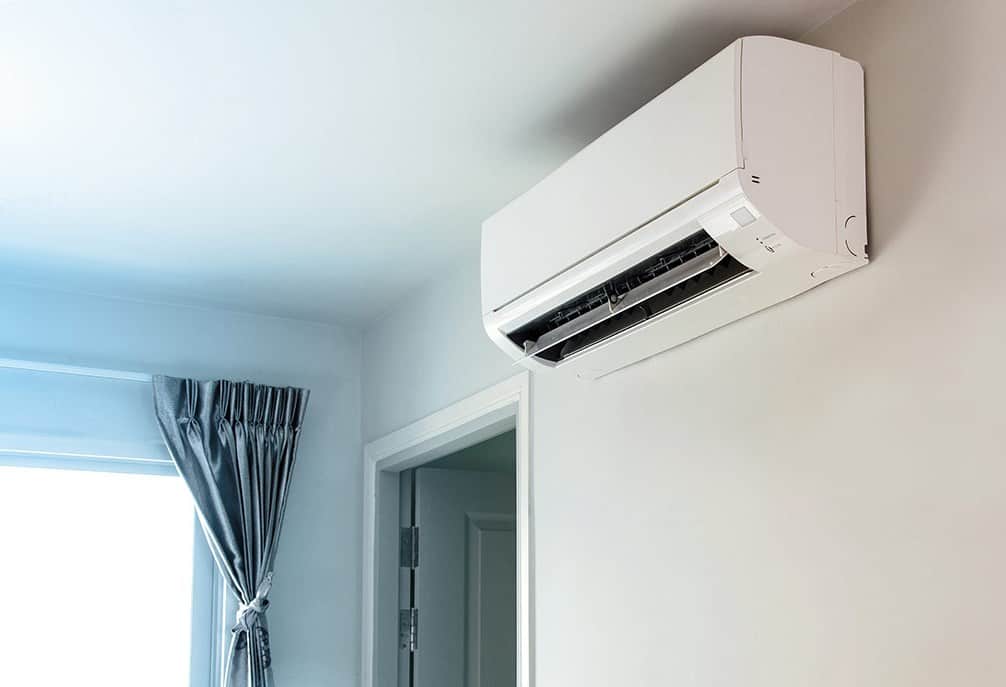 Once you've completed all necessary preparations, you can start examining the features of Carrier's mini-split models. Besides the heating and cooling power, you should also find out which type of coils the specific unit is using or the maximum airflow output it can offer.
We've shortlisted some of the most important features that can help you decide which Carrier mini-split model is the right choice for you, so let's take a closer look at them.
Check the Unit's Cooling and Heating Capacities
The size of the mini-splits from the Performance, Infinity, and Comfort series spans from 9,000 BTU to 48,000 BTU, which allows you to choose the version of a specific that best matches the requirements of the space in which it is going to be used.
For instance, a 2-ton unit is a good choice for spaces that have between 1,200sq/ft and 1,500sq/ft, while a 4-ton model can heat or cool a 2,500sq/ft area. The coverage of your Carrier mini-split is going to be different in warm and cold climates.
Pay Attention to The Energy Efficiency Ratings
Seasonal cooling and heating ratios inform you how much power a mini-split is going to use during cold and warm parts of the year. Besides SEER and HSPF, you should also look at the unit's EER and COP ratios. Models from the brand's Infinity series can have SEER ratings up to 42SEER, while their EER ratings that indicate the amount of power the unit needs to achieve a certain temperature range between 14 and 15EER.
The Performance series models aren't as efficient as the brand's high-end models, but their SEER and HSPF ratings are still impressive.
Don't Forget About The Noise Levels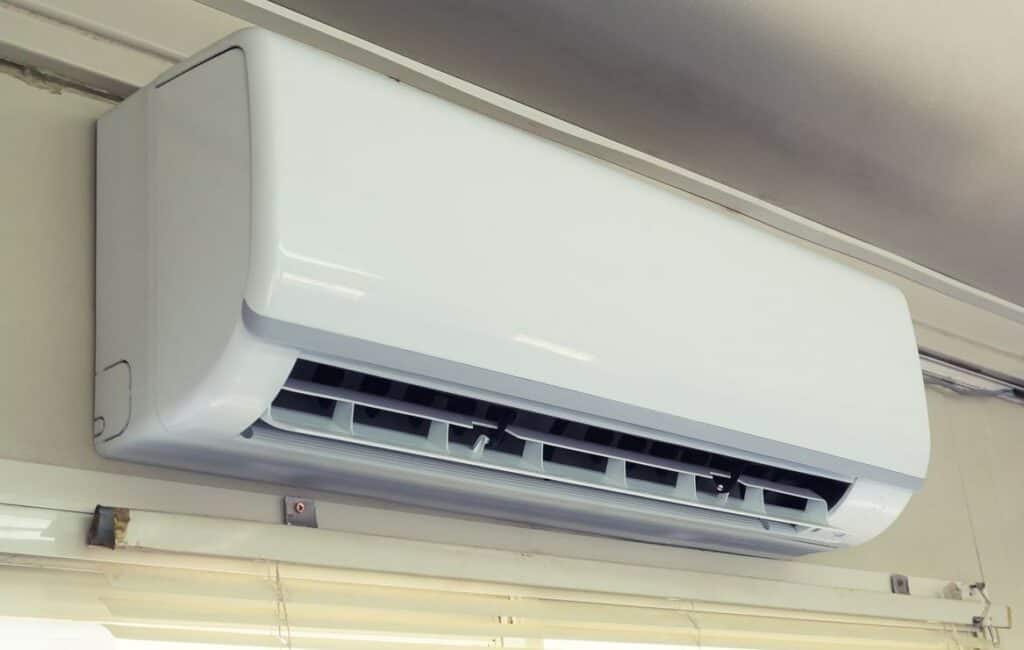 The outdoor and indoor components of mini-split systems generate different amounts of noise. The outdoor compressors are usually noisy as they can generate more than 60dB of noise. The indoor parts of the Carrier's mini-split systems make between 25dB and 50dB of noise.
Hence, regardless of the model you choose, the brand's mini-splits are unlikely to disturb your daily activities. Opting for a slightly louder and affordable unit can be a good decision if you need a mini-split for a garage or similar spaces in your home.
Look Into The Model's Air Filtration and Dehumidification Capacities
Besides controlling the temperature in your home, the Carrier's mini-splits can also regulate the air humidity and filter out the air pollutants. The unit's dehumidification capacity depends on the indoor component you choose, but most configurations allow you to remove several pints of moisture per hour from your home.
Carrier mini-split models can have pleated polyester, fiberglass, or washable air filters. Most units have filters that have to be replaced every two to six months. Checking the properties of the model's air filter will enable you how efficient it is at trapping air pollutants.
Learn More About Upkeep Requirements
Asides from changing or washing the air filters, Carrier mini-splits don't have any other upkeep requirements. Most models enter the defrost mode automatically whenever the frost is detected on the coils, and they have a self-diagnostics feature that identifies refrigerant leakages and all other system deficiencies.
Routine maintenance checks should be performed at least once per year to ensure that the system's components are functioning normally. The HVAC technician who installed the mini-split should also service it.
Top 3 Carrier mini-split models
Carrier Infinity 38MPA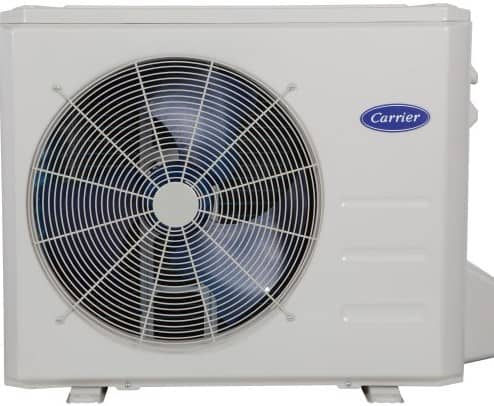 The Carrier Infinity 38MPA is one of the brand's most energy-efficient models because it has 42SEER and 15HSPF ratios. However, this model is available in four different sizes, and it isn't suitable for spaces larger than 1,500sq/ft.
This unit is Energy Star certified, and it is equally efficient at high and low outdoor temperatures. A built-in base pan heater also prevents ice formation and facilitates water drainage after a defrost cycle. The model's outdoor compressor makes just 55dB of noise while its 40MPHA high wall air handler generates only 29dB of noise at the lowest settings.
Pros
WiFi-enabled
Excellent power-saving features
Wide operating temperature range
Long warranty period
Cons
Limited coverage range
No multi-zone options
Carrier Performance 38MARB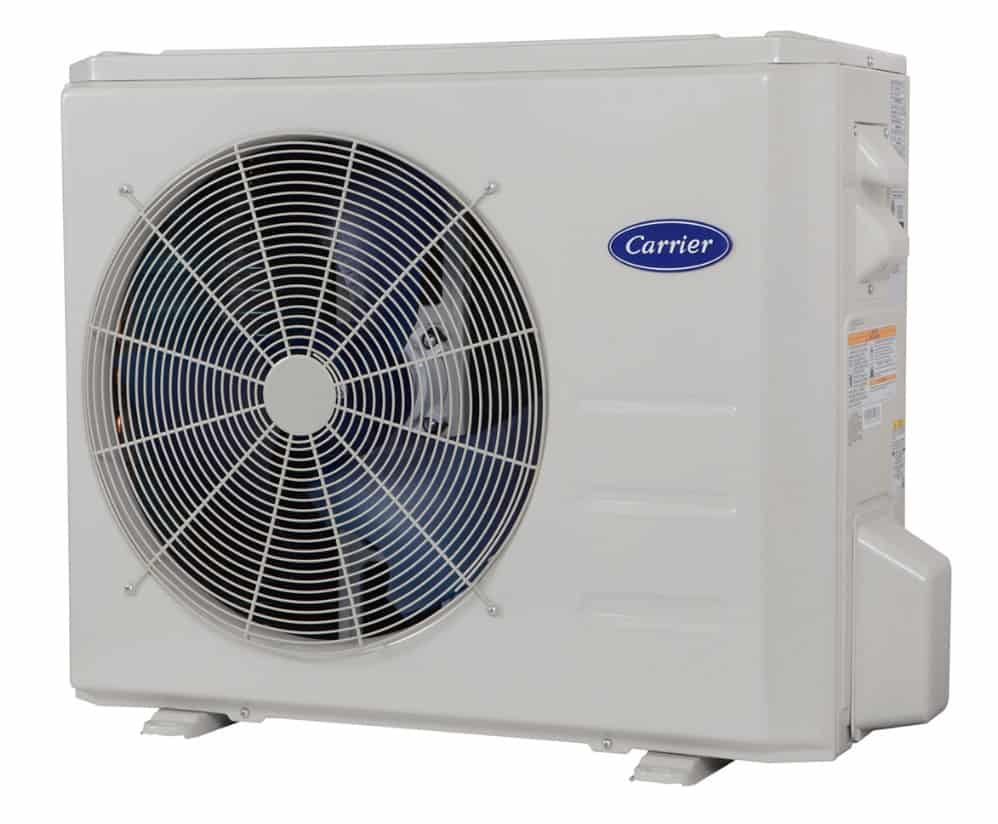 You can pair the Carrier Performance 38MARB with different types of indoor components and still maintain its energy efficiency at a high level. Its 28.1SEER and 13.0 HSPF ratings guarantee that your utility bills aren't going to increase by much during the cooling and heating seasons.
The size of the Carrier's model spans from 9,000 BTU to 36,000 BTU, but you cannot split its output into multiple zones. Although the unit can function at temperatures as low as -22F, it loses its 100% heating capacity once the ambient temperature drops below -4F.
Despite this, the Performance 38MARB is reliable enough to be used as a primary source of heating.
Pros
Available in six sizes
Energy Star certified
Multiple indoor component options
Line sets can be up to 213ft long
Cons
WiFi functionality is optional
Not budget-friendly
Carrier Comfort 38MHRBQ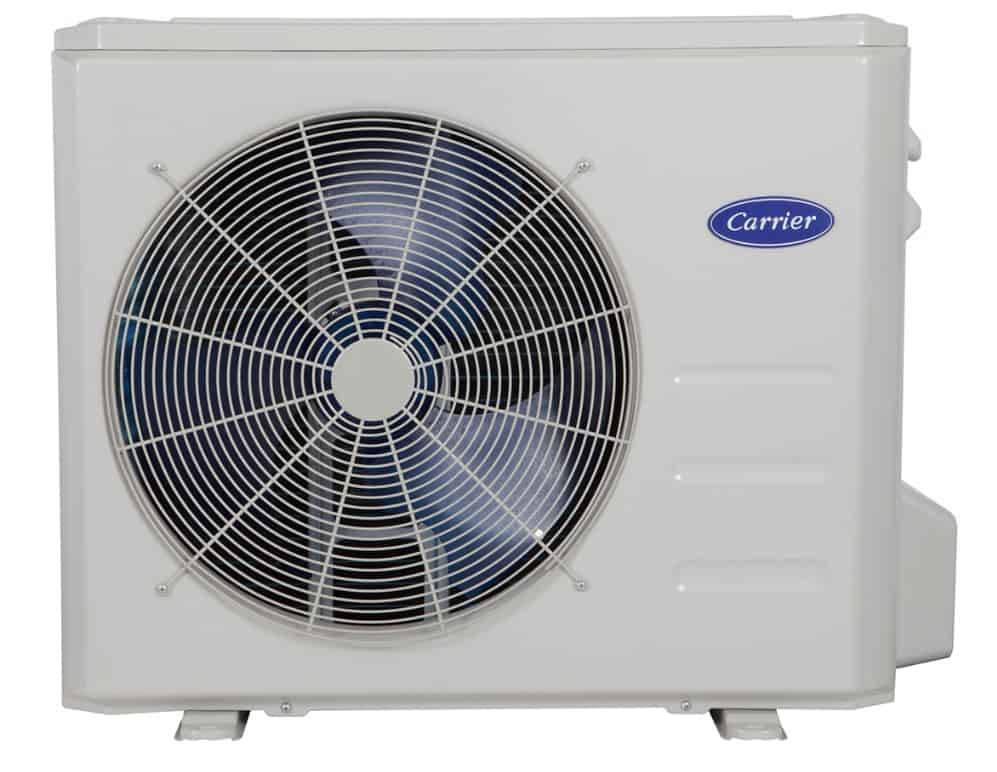 Despite being the most energy-efficient model from the Comfort series, the Carrier Comfort 38MHRBQ isn't Energy Star certified. Nonetheless, its 19.8SEER and 10.6HSPF ratings suggest that the unit consumes a moderate amount of power during the cooling and heating seasons.
The mini-split size range spans from 9,000BTU to 24,000BTU, enabling you to use it to regulate the temperature in a single room or an entire apartment. You can use the Carrier CliMate app to adjust the Comfort 38MHRBQ's settings and monitor its performance.
This Carrier's model is compatible with the 40MHHQ Comfort High Wall indoor unit that lets you switch between cooling and heating modes.
Pros
It doesn't need a lot of time to regulate the room temperature
Restarts automatically after power failure
Detects refrigerant leakage automatically
Compressor coil has an anti-corrosion coating
Cons
Not Energy Star certified
Humidity control features could be better
Carrier Mini Split Model Guide: Our Verdict
Only a handful of brands manufactures mini-split systems that are as reliable as those offered by Carrier. Models from the Performance, Infinity, and Comfort series are stacked with features that grant you complete control over the room temperature in your home.
Moreover, each model we mentioned in this guide is available in several sizes, which allows you to choose the version that is best suited for the space you want to heat or cool.
We recommend the Carrier Performance 38MARB mini-split because you can use it in small and large spaces and pair it with different indoor units. If you don't mind its steep price, you should opt for the Carrier Infinity 38MPA because it is the brand's most energy-efficient mini-split.
Was this Carrier mini-split model guide useful? Let us know in the comments or continue reading our guide to the best 36,000 BTU mini-splits to find a model you can use to heat or cool spaces that have up to 2,000sq/ft.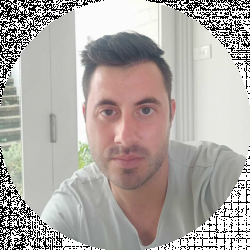 Latest posts by David Borgogni
(see all)