The Carrier Global Corporation owns several well-known HVAC brands, including Carrier, Bryant, Heil, and Payne.
Each of these brands has different product lines. Heil and Payne produce affordable systems, while Carrier is widely accepted as a luxury brand.
In my mind, comparing Payne vs Carrier brands only makes sense if you're trying to determine how much you'll be losing by opting for the former. Carrier is a superior option in every way, as its systems don't burn a lot of electricity and last for over two decades.
Most of the value Payne offers lies in its affordable pricing, but its units often lack advanced temperature control features and break down frequently.
In this Payne vs Carrier HVAC systems comparison, I'll show you why choosing Payne over Carrier can be a bad long-term decision.
Bottom Line Up Front
A glance at Carrier's and Payne's products is sufficient to determine that Carrier is a better choice. Its heat pumps and central ACs are regarded as some of the best in the industry, as they stand shoulder-to-shoulder with models produced by Trane, Lennox, and Daikin.
Although energy-efficient, Payne's heating, and cooling solutions cannot compete with Carrier's units. Still, Payne is a dependable low-price option that offers several models with Energy Star certificates.
Main Differences between Payne vs Carrier HVAC systems
The main differences between Carrier vs Payne HVAC systems are
Carrier offers several variable-speed models, whereas Payne only manufactures single-stage and two-stage units
Payne is a budget brand, whereas Carrier is a luxury brand
Carrier whole-house cooling and heating solutions are quiet, whereas Payne ACs and heat pumps generate over 70dB of noise
Payne HVAC systems don't cost more than $6,500 after installation, whereas buying and installing Carrier's units can cost more than $10,000.
Related article: Goodman vs Carrier HVAC systems
Key Specifications
| | | |
| --- | --- | --- |
| Brand | Payne  | Carrier |
| Average product lifespan | Ten to fifteen years | 20 to 25 years |
| System efficiency | Low or medium | Medium or high |
| Refrigerant types | R-410A | R-454B or R-410A |
| Noise level | 70db to 75dB | 50dB to 70dB |
| Warranty coverage | Ten years | Ten years |
| Latest Price | Check the latest prices here | Check the latest prices here |
The Main Characteristics of Payne and Carrier Brands
Carrier
Brand names are often the best guarantee of quality. This is certainly the case with the Carrier brand, which was considered the world's largest HVAC system manufacturer at one point. Its parent company Carrier Global is a Fortune 500 company that controls a large portion of the HVAC market share.
Carrier products are famous for their dependability, as their performance capabilities don't diminish over the years. Low power consumption is a common trait of the brand's units since most models have Energy Star labels and provide efficient heating or cooling at extreme temperatures.
Like most of its competitors, Carrier equips its models with Copeland compressors that are famous for their quiet operation, dependability, and longevity.
In addition, these systems deliver a high degree of comfort by enabling their users to eliminate temperature swings, breathe healthier air, and control humidity levels. Nearly all Carrier HVAC systems are protected by ten-year warranties, but some models have 20-year or lifetime warranties.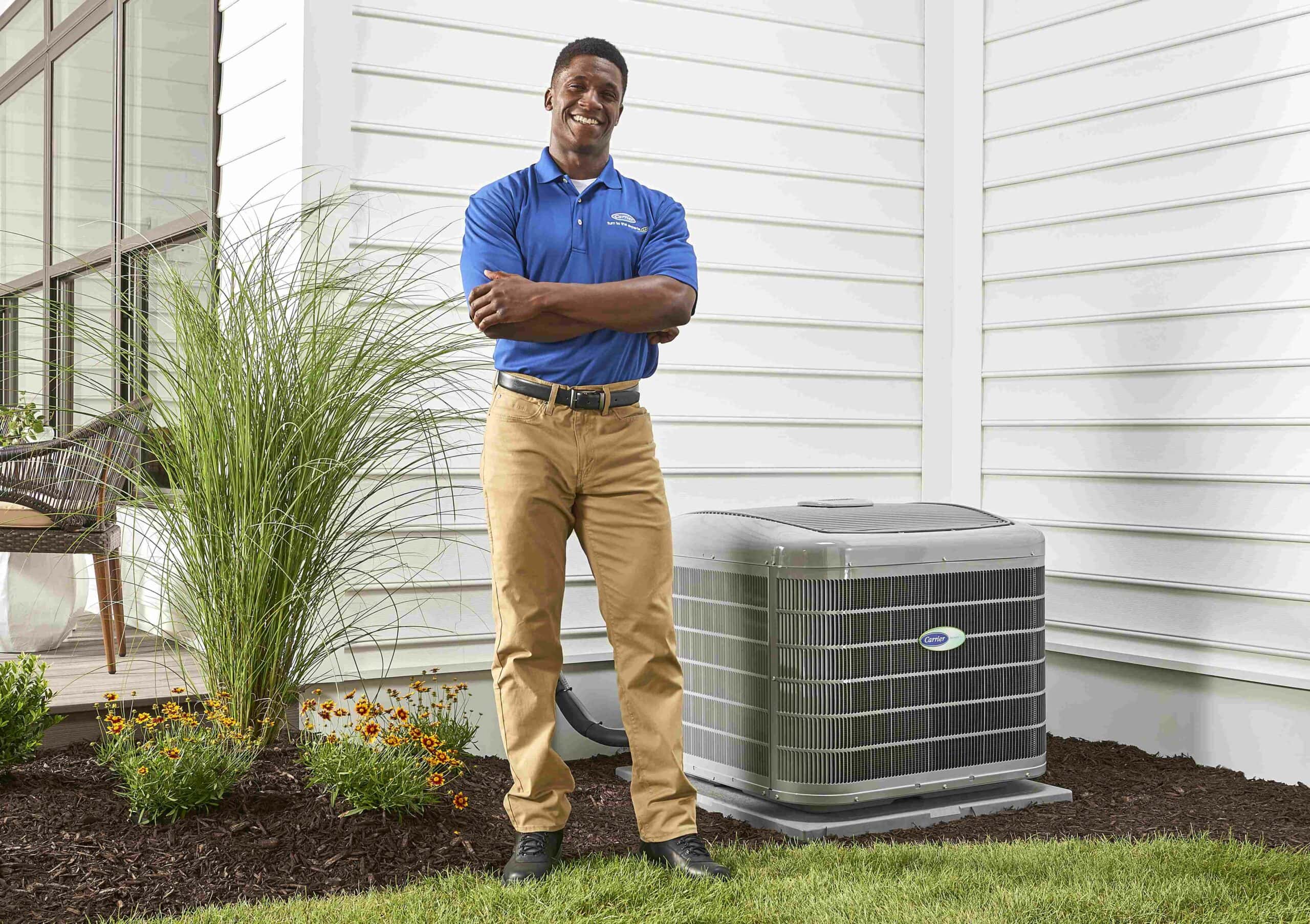 You might also like: Heil vs Carrier HVAC systems
Key Features
The most energy-efficient Carrier heat pump has 24 SEER
Top-tier models have outdoor cabinets with sound blankets
WiFi-enabled models are compatible with Infinity and ecobee thermostats
Carrier central ACs have excellent humidity control capacity
Most models have Copeland compressors
All warranties are extendable and transferrable
Lease-to-own and conventional financing options are available to all customers
A vast collection of oil and gas furnace models
Please check: Tempstar vs Carrier HVAC systems
Product Categories
I don't think diving into the Carrier's product catalog without knowing what you're looking for is a good idea because you'll spend hours going through all the models the brand offers. Carrier produces all types of HVAC systems for residential contexts and releases them in three series.
The Infinity series contains the brand's top models equipped with powerful features such as Greenspeed Intelligence, Silencer System II, or variable speed compressors. In addition, you can update their software to ensure they're functioning normally.
Units from the Performance series come with fewer advanced features, but they're still efficient and durable. Comfort series models lack the efficiency of higher-tier units. Even so, most systems have Energy Star labels and various power-saving features,
Carrier manufactures some of the best ductless systems on the market, and its Infinity series have high seasonal heating and cooling ratios. In addition, all models have low noise levels and high air filtration capacities.
Coverage Area and Tonnage
It's hard for me to exaggerate the importance of knowing the exact dimensions of the space where your new HVAC system will be installed before you start exploring different models. Carrier's models come in different sizes, which makes them suitable for a 300sq/ft room or a 3,000sq/ft mansion.
Ductless systems are better suited for smaller spaces as their sizes vary from 0.75 to 4 tons. However, some models are only available in one or two sizes which can affect their suitability for spaces outside their coverage range.
Central air conditioners and heat pumps have outputs between 18,000 BTU and 60,000 BTU, which means you cannot use them in spaces smaller than 1,000sq/ft.
Carrier's licensed contractors can help you select the correct system size for your home. That's why I don't recommend trying to estimate how big your HVAC system should be without professional assistance.
Seasonal Efficiency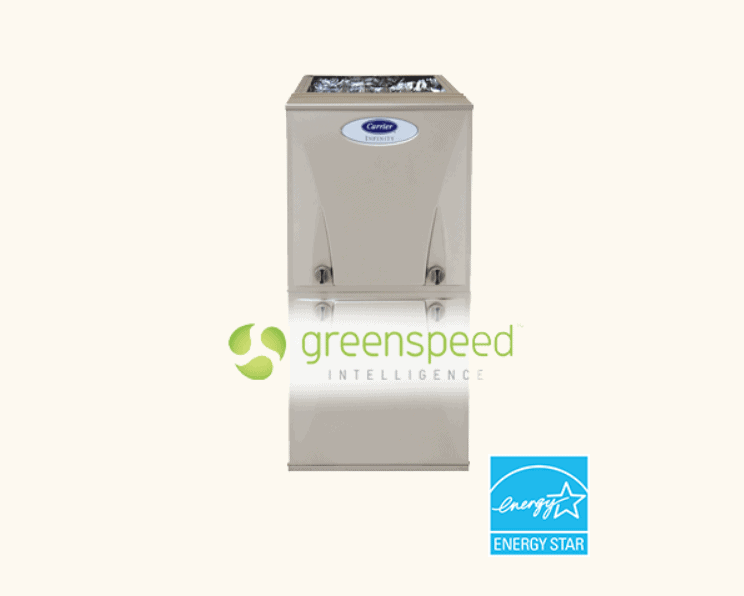 Low utility bills are the reason I think that buying a Carrier system justifies covering the high upfront cost. Even units with SEER under 15 meet DOE's efficiency standards and help owners manage their monthly power consumption.
However, if you're considering a model that doesn't have the Energy Star label, I suggest finding out how much electricity it draws in one hour.
The majority of Carrier ACs and heat pumps have impressive SEER and HSPF ratings. Infinity series units also have high seasonal efficiency, while nearly all Performance series systems have Energy Star certification.
Moreover, the 59MN7, the brand's prime gas furnace, has 98.5% AFUE, and you'll have no trouble finding a Carrier furnace with an AFUE rating over 90%. Payne's and Carrier's ductless systems have similar SEER and HSPF ratios as they offer units in the 17 to 42 SEER range.
Brand Reputation
Only a few HVAC manufacturers can compete with Carrier. The brand has been at the industry forefront, and its annual revenues in the last few years indicate that its position as the global HVAC leader is secure.
Carrier makes some of the best heating and cooling solutions in the world, so worrying about the dependability of its systems is unnecessary. Its AC products are covered by ten-year part and twenty-year or limited lifetime warranties for key system components.
The only problem is that none of the warranty options includes labor costs. Still, Carrier contractors can offer the Extended Service Agreement that includes free unit repairs for up to ten years. I'd like to remind you that the full warranty coverage only applies to registered products.
Please check: 12 Best Places to Buy HVAC Parts Online
Payne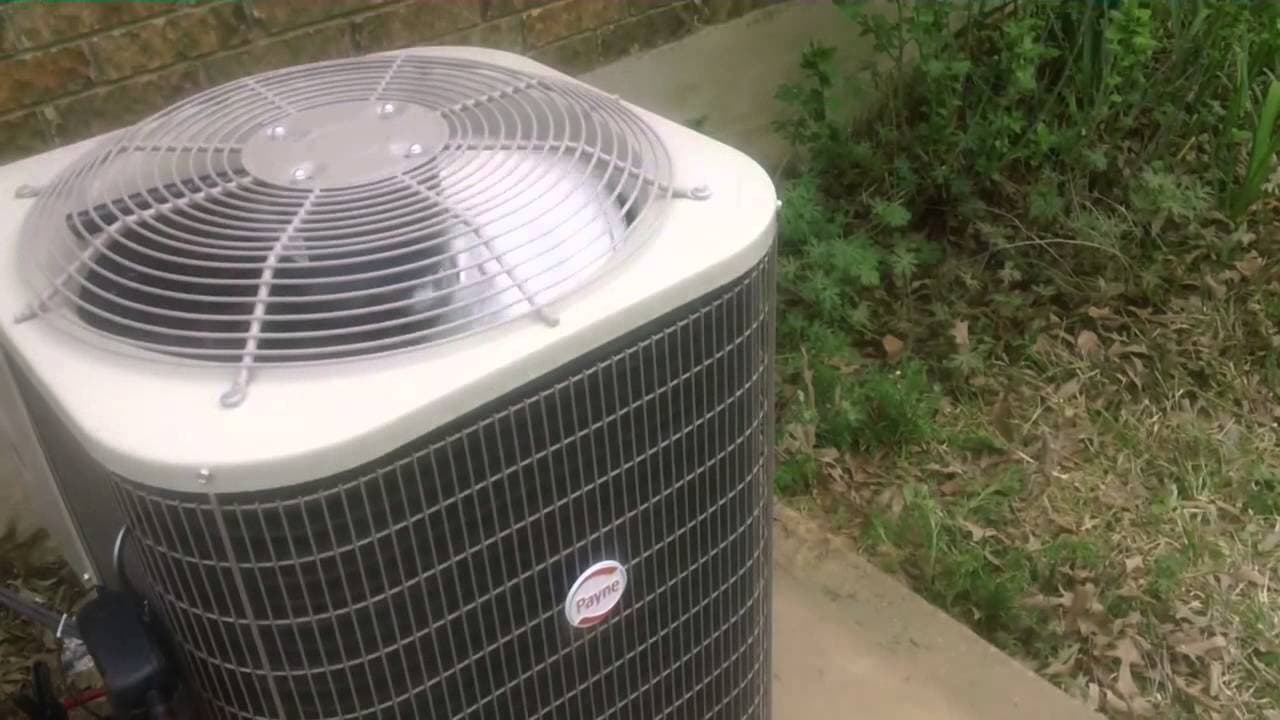 Bryant, Day & Night, and Payne companies merged with Carrier in 1955. Since then, Payne has established itself as a trustworthy value brand, while Carrier and Bryant offer mid-range and high-end HVAC units.
Still, Payne systems use the same parts as those you'll find in a Bryant or Carrier unit, which greatly contributes to their longevity. The efficiency of Payne's models is surprising for an entry-level brand since most of its heat pumps and ACs come with Energy Star certificates.
The scarcity of available models is among the brand's biggest downsides since the heat pump collection has only five models. Also, none of the Payne's ACs and heat pumps have SEER over 17. However, just two gas furnaces have AFUE ratings under 90%.
Comparing Payne with Carrier feels a little unfair because their products are designed for different price tiers. I think Payne can only be a good substitute for Carrier if you need an inexpensive HVAC system with moderate energy-saving potential.
Key features
Low NOx gas furnaces
Some mini-splits have 42 SEER
The duration of the warranty period varies from model to model
Payne ACs are loud
Payne has over 400 dealerships in Canada and US
Air conditioners cost less than $6,500
The brand's units aren't WiFi-enabled
A limited selection of packaged products
Product Categories
I prefer luxury HVAC brands because they provide their customers with choices. Carrier's portfolio contains products designed for homeowners with different needs, but the same can't be said about Payne's product catalog.
As I mentioned, its heart pump collection has five models, while Carrier offers nine products in this category. Payne currently offers nine central ACs, three less than Carrier. Hence, your choices will be relatively limited if you decide to pick one of Payne's units.
Also, these HVAC systems don't have variable-speed compressors or any other features that increase the comfort level. The brand has seven gas furnace options, and you can either get a single-stage or two-stage model.
You'll have to look at one of the Carrier's models if you're searching for a multi-stage furnace. Both brands are equally reliable choices for homeowners that need a ductless system.
Coverage Area and Tonnage
Sizes of Payne HVAC systems depend on their type and configuration. So, you can get a two-ton or five-ton PH16NA heat pump, depending on where you'd like to install it. All other Payne heat pumps come with outputs between 1.5 and 5 tons.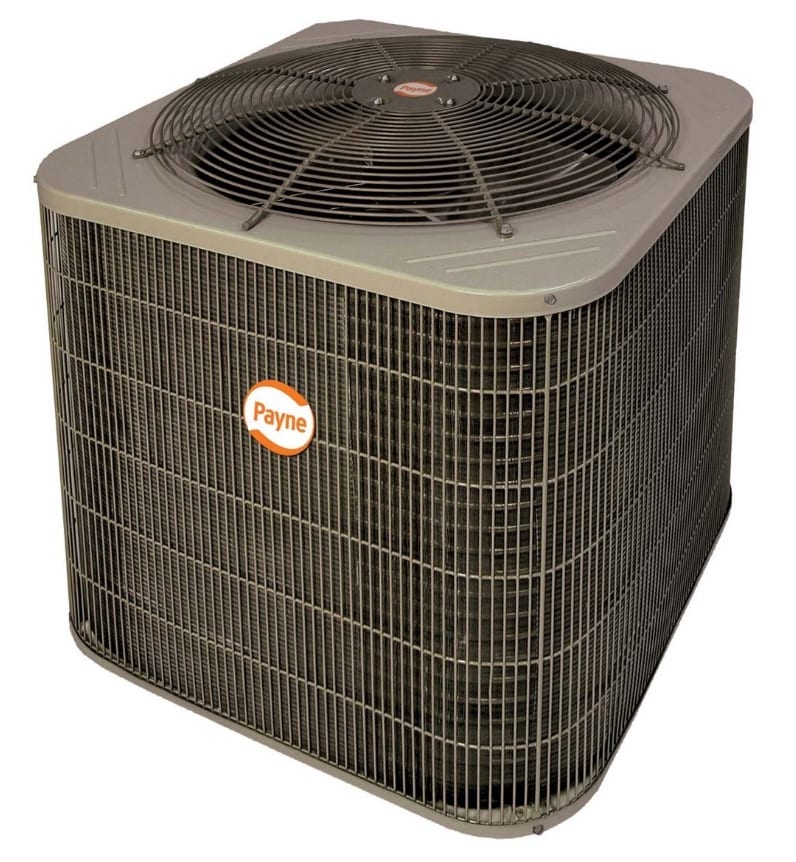 Central ACs have the same sizes as the brand's heat pumps, but remember that 1.5-ton versions of some models aren't available. The output capacities of gas furnaces span from 25,000 BTU to 155,000 BTU, so finding a model that can heat your home shouldn't take long.
All ductless units come in sizes between 9,000 BTU and 60,000 BTU. However, 3-ton or 5-ton versions of some models aren't available. Carrier is, in my opinion, a better choice for homeowners in cold climates because Payne's models don't perform so well at low temperatures.
Seasonal Efficiency and Power Draw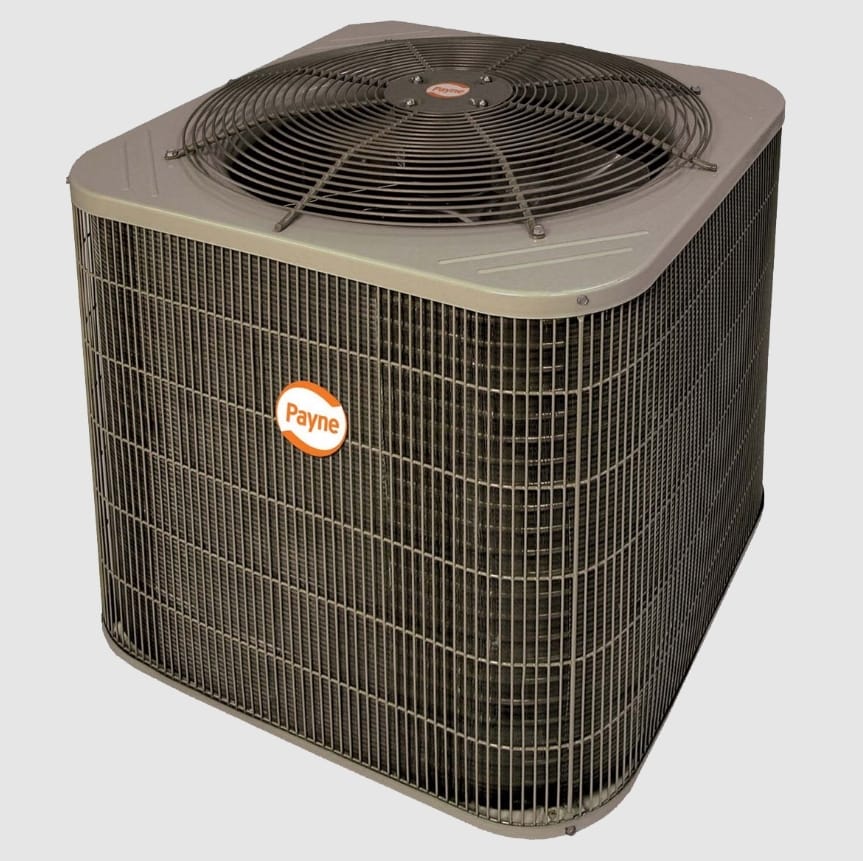 Comparing Payne's PA7TAN and Carrier's 24VNA6 models shows which brand offers more energy efficiency. The PA7TAN system has SEER 18, while the 24VNA6 model has SEER 26.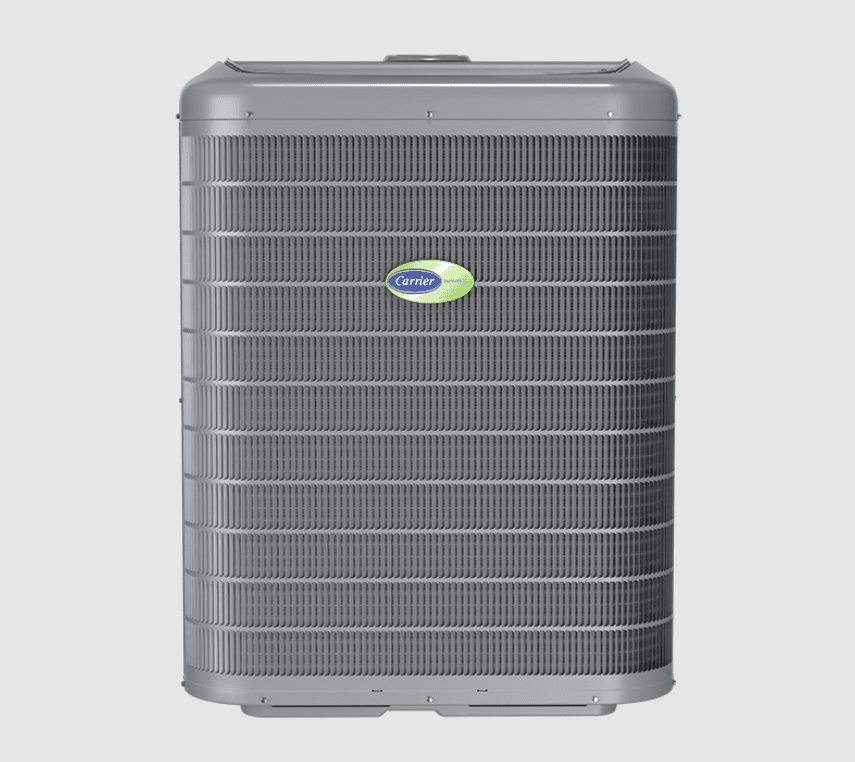 Furthermore, comparing all other ACs these brands offer reveals that Carrier air conditioners use less power than Payne's models. Also, Carrier heat pumps can have SEER up to 24, while none of the Payne models have a seasonal efficiency ratio over SEER 17.
Gas furnaces have similar AFUE ratings. The most fuel-efficient Payne model has 96% AFUE, just two percent less than the best Carrier model. Seasonal heating and cooling ratios of Carrier and Payne ductless systems are nearly identical, as their top units in this category have 42SEER.
Although its systems are less efficient than Carrier's, Payne still outperforms most brands in its price tier.
Brand Reputation
I believe that Carrier and Payne are equally reliable. After all, both brands have belonged to the same company for decades and have a strong reputation for producing high-quality HVAC systems.
Their products have 10-year part warranties once they're registered, but Payne warranties aren't extendible. Also, the brand doesn't include labor costs in its warranty coverage.
Carrier offers durable systems that can last over two decades. On the other hand, Payne's units don't last more than fifteen years, even though their components aren't much different from those on Carrier's units.
Even though Payne is generally more affordable than Carrier, several factors, including the complexity of installation and system size, can affect the exact cost of buying and installing one of its models.
Moreover, different contractors may not offer the same price for the same HVAC system, which is the reason why I suggest visiting several Payne dealerships to see which one has the best offer.
Carrier vs Payne – Pros and Cons
Carrier
Pros
Some brand units are WiFi-enabled
Outdoor cabinets have excellent soundproofing
Carrier manufactures systems designed for people living near the sea coast
All HVAC systems provide high energy savings
Cons
Mandatory installation by Factory authorized dealer
Installation costs can exceed $10,000
Payne
Pros
Heat pumps and ACs have Energy Star certificates
Payne has a nationwide network of dealerships
Fuel-efficient gas furnaces
Reasonable pricing
Cons
No variable speed compressors
The brand has only five heat pump models
The Best Alternatives to Payne and Carrier HVAC Systems
I know how exhausting the search for a new cooling system can be, but trust me, making the extra effort and exploring what different brands can offer pays off. So, besides going to Payne and Carrier dealerships, you should also visit local distributors of Daikin or Lennox systems.
I've handpicked a few Carrier and Payne alternatives, so let's take a quick look at what they can offer.
Goodman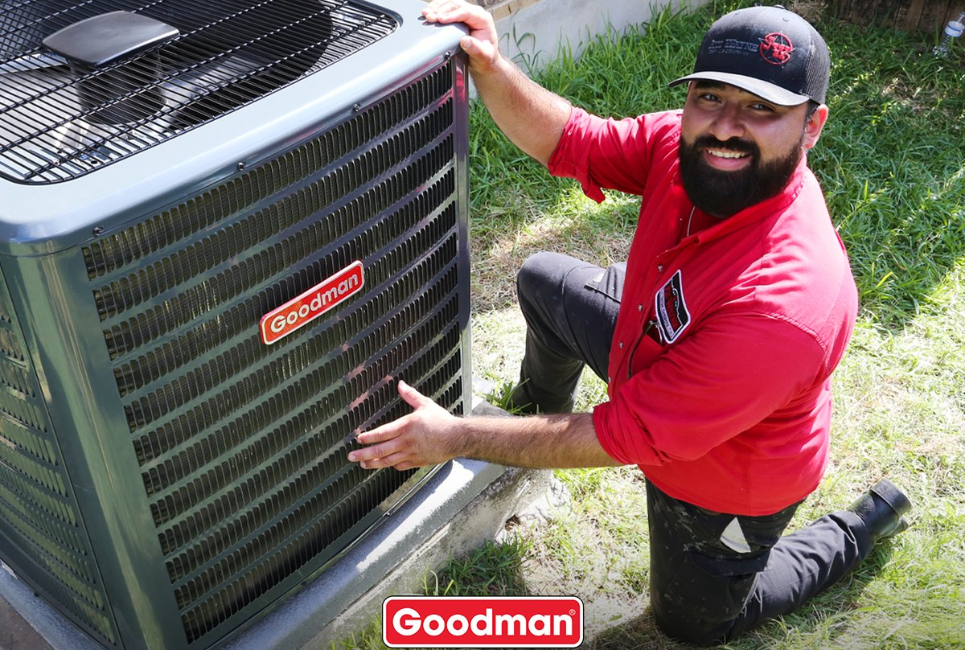 You won't find many better options than Goodman if you're looking for a budget-friendly and dependable brand. Its heat pumps and air conditioners have higher efficiency ratings.
Still, Goodman is more expensive than Payne, as its units with SEER 21 cost almost twice the price of Payne's top model. However, Goodman's high-end systems utilize ComfortBridge technology and provide various other advantages.
All it's cooling and heating solutions have ten-year part warranties and limited lifetime warranties for compressors or heat exchangers.
Rheem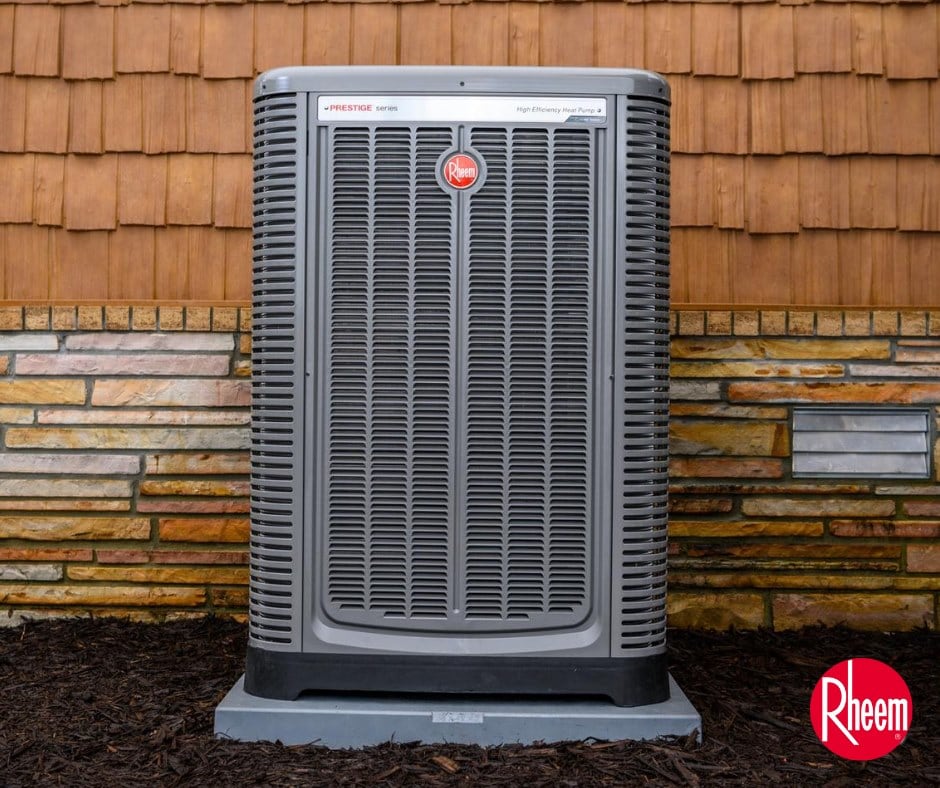 Although its products aren't as good as Carrier's, Rheem units can provide better quality than any of the models in Payne's portfolio. Variable-speed heat pumps from the Prestige series have features comparable to those you'll find on models from Carrier's Infinity series.
On the other hand, Rheem's Classic series units don't have higher SEER and HSPF than Payne's units. Hence, this medium-range brand can be an excellent alternative to Carrier and Payne.
American Standard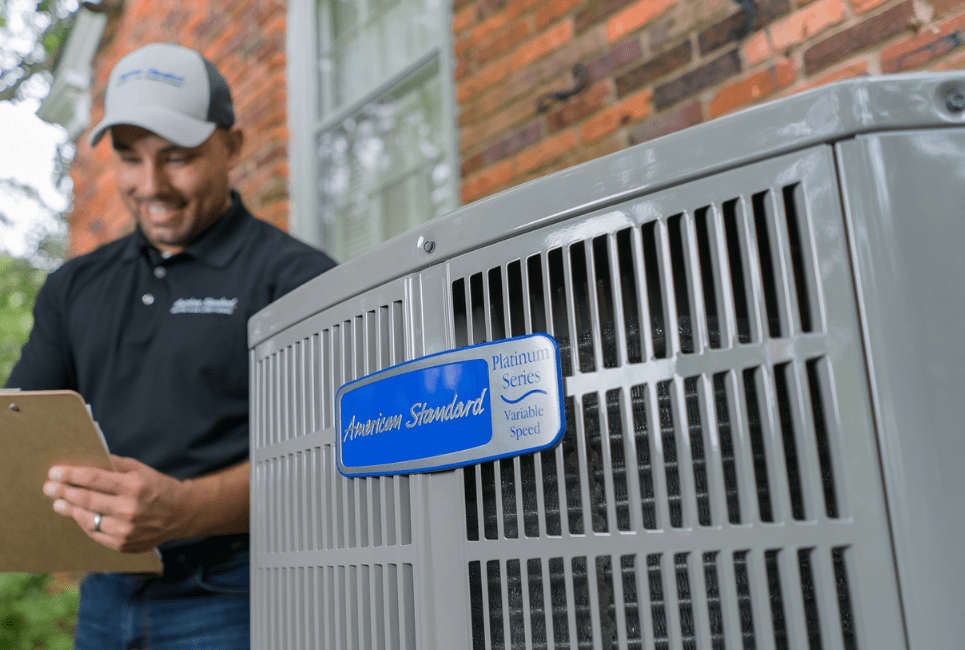 You shouldn't miss out on American Standard when exploring luxury HVAC brands. There's an ongoing debate about whether Carrier has better HVAC systems than American Standard that primarily indicates the quality of their products is similar.
The best American Standard heat pumps and ACs have lower efficiency ratings than Carrier's top models. Still, all brand systems can help lower your household's monthly power consumption and keep you comfortable in all seasons. American Standard offers ten-year warranties for all registered products.
Frequently Asked Questions about Payne and Carrier Brands
Question: How Do Payne HVAC Systems Perform in Coastal Regions?
Answer: These systems aren't made for coastal regions, and they might deteriorate quickly if exposed to a high salt concentration.
Question: Do I Need the Serial Number to Register a Carrier HVAC System?
Answer: You cannot register a Carrier unit without the serial number. You can find the serial number on the model's rating plate.
Question: Can I Finance a Payne HVAC System?
Answer: Your local Payne dealer can suggest financing options for the system you'd like to buy.
Are you interested in how top HVAC brands stack against each other? Then, please take a look at our Daikin vs Trane HVAC systems comparison.
Final Thoughts
I am a strong supporter of shopping for value. That's why I believe buying a Carrier system will pay dividends for at least a couple of decades.
You don't necessarily have to get an Infinity series model to reap the benefits of energy-saving features because the brand's Performance series also has highly efficient units.
Payne's systems don't come close to challenging Carrier's models. So, Payne is only worth considering if Carrier's pricing is too steep for your budget.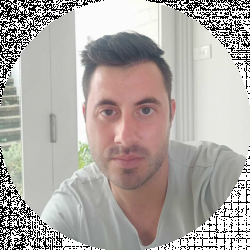 Latest posts by David Borgogni
(see all)