A handful of brands are dominating the HVAC industry. Although the quality of their products varies, companies like Rheem or Bryant, as well as their competitors, offer a broad spectrum of highly reliable heating and cooling solutions.
I discovered only minuscule differences while comparing these brands, as each offers a multitude of durable and efficient ACs, mini-splits, heat pumps, and furnaces. The choice between Bryant and Rheem brands will most likely come down to your preferences and budget.
In this Bryant vs Rheem system comparison, I'll look at how these brands stack against each other in terms of performance, dependability, and affordability.
Bottom Line Up Front
Bryant's air conditioners and heat pumps have slightly higher seasonal efficiency ratings than Rheem's models. Nonetheless, both companies have an excellent assortment of units in the 14 to 19 SEER range.
Neither brand has the edge over the other in the gas furnace section since you can choose from a wide variety of high-efficiency options. However, Rheem provides better warranty coverage than Bryant, as some of its units have limited lifetime warranties.
Main Differences between Bryant vs Rheem HVAC Systems
The main differences between Bryant vs Rheem HVAC Systems are:
Bryant's models don't break down often, whereas some components of Rheem systems tend to wear out quickly
Rheem offers just one AC unit equipped with a variable-speed compressor, whereas Bryant's Evolution series features two variable-speed AC models.
Bryant HVAC systems must be installed by certified technicians, whereas professional installation isn't required for Rheem's units.
Rheem offers limited lifetime warranties for some of its products, whereas all of Bryant's heating and cooling models have ten-year warranties.
You might also like: Rheem vs Trane HVAC systems

Key Specifications
| | | |
| --- | --- | --- |
| Brand | Bryant  | Rheem  |
| Average product lifespan | 15 to 20 years | 15 years or less |
| System efficiency | High or medium | Medium |
| Refrigerant types | R-410a | R-134a, R-410a |
| Noise level | 51dB or higher | 65dB or higher |
| Warranty coverage | Ten years | Limited lifetime or ten-year warranty |
| Latest prices | Check the latest prices here | Check the latest prices here |
The Essential Characteristics of Rheem and Bryant Systems
Rheem
Rheem and Ruud brands have been subsidiaries of Paloma Industries since 1988. Besides belonging to the same company, these brands also have similar product lineups.
However, Rheem was the first manufacturer of residential HVAC systems to introduce scroll compressors. Almost thirty years later, nearly all the brand's premiere units are equipped with a Copeland scroll compressor.
Consequently, the brand's ACs and heat pumps aren't considered loud. Still, I wouldn't go as far as to call these units quiet, as they can make more than 70dB of noise.
The company's ductless systems are the best choice for homeowners concerned about the unit's noise level, but most models have their outputs limited to 42,000BTU. Rheem HVAC systems aren't an ideal match for cold and humid climates because their outdoor elements are prone to corrosion.
Still, I don't think this is cause for concern as there are various ways to protect these components from direct exposure to the elements.
Related read: Ruud vs Rheem HVAC systems
Key Features
Rheem equips some of its heat pumps and ACs with Copeland scroll compressors
Spare parts are easy to find
EcoNet technology ensures energy-saving performance
Mid-range SEER and HSPF ratings
Local contractors offer Kwik Comfort Financing plans
The brand has fifteen gas furnace models
Several mini-splits are available in configurations with 54,000BTU outputs
The Protection Plus plan enables owners of Rheem's cooling and heating products to extend warranty coverage for four years.
HVAC System Types
Getting familiar with Rheem's product line doesn't take long. The brand manufactures all standard HVAC options, including oil and gas furnaces, ductless systems, heat pumps, and air conditioners.
You can pick one of the Classic, Select, and Prestige series products, depending on the system specs you're searching for. The Prestige series features some of Rheem's most energy-efficient ACs and heat pumps, but just a couple of models have SEER higher than 20.
Most Classic air conditioners have excellent EER and SEER ratings, even though they don't always have Energy Star certificates. Models from the Select series are inexpensive but lack advanced temperature control and power-saving features.
I think Rheem manufactures some of the best gas furnaces on the market since several units can convert up to 98% of fuel into heat.
Each of the brand's single-zone and multi-zone ductless systems have excellent efficiency ratings and features that enable users to keep the temperature in their homes at the same level throughout the year.
Tonnage and Coverage Range
The best advice I can give shoppers considering a Rheem system is to seek professional assistance when choosing an HVAC system. Each home is different, so the unit's tonnage is only a reference that indicates the maximum size of space it heats or cools.
All brand's systems come in multiple sizes, and their tonnage varies from 9,000 to 60,000BTUs. The unit's size is just one of the factors that determine its coverage area.
Even though, theoretically, a three-ton heat pump should be powerful enough to heat a 2,000sq/ft space, its coverage may be affected by insulation, ceiling height, and climate.
Rheem furnaces can have up to 150,000BTUs, but this doesn't necessarily mean all models are suitable for homes larger than 3,000sq/ft.
Estimating the HVAC system's coverage on your own can be a costly mistake that will lower its efficiency and increase the amount of power it needs to reach a specific temperature.
Check also: Ruud vs Trane HVAC systems
Seasonal Efficiency and Power Consumption
The unit's SEER, EER, or HSPF rating won't matter much if its size isn't suitable for the space where it will be installed. Still, this doesn't mean you should disregard these ratings entirely, but rather take them with a grain of salt.
Just one Prestige series heat pump has 21.95 SEER, while all other models from this and other product lines have lower seasonal efficiencies. All but one AC model have SEER lower than 20, but despite this, most units have Energy Star labels.
The power draw of Rheem's models depends on their size. A 5-ton AC needs 4,000 to 8,000 Watts to run for an hour, while the same model with a 3-ton output will draw around 3kW of power in one hour. Generally speaking, Rheem's gas furnaces are energy efficient, but their fuel consumption varies.
Brand Dependability
Buying any Rheem HVAC solutions will take care of your heating and cooling needs for over a decade. All units come with ten-year warranties that cover the replacement of faulty parts, while the limited-lifetime warranty is available for selected models.
You can extend the system's warranty for four years by joining Rheem's Protection Plus Service agreement program.
Exposure to harsh weather, unfavorable climate, and irregular upkeep can shorten the unit's lifespan. In my opinion, the brand's heat pumps aren't ideal for regions with long and humid winters because some of their components might rust under such conditions.
I still think the brand offers excellent value for money, as most of its HVAC solutions can deliver consistent performances through the years.
Bryant
The following statement may seem confusing. Carrier is Bryant, at least from the mechanical point of view because the models produced by these brands contain almost identical parts.
Bryant is generally considered a more affordable option than Carrier, which offers units in a similar price range as Rheem. Still, the cost of Bryant's heat pumps after installation can exceed $10,000, so you should take the 'affordable brand' label with caution.
Despite the fact that Bryant isn't a luxury HVAC brand, opting for one of its products can hardly be regarded as a bad investment. The company's product lineup features hundreds of models suitable for all residential contexts, so finding the unit that fits your home shouldn't be hard.
Don't expect too much from Bryant air conditioners and heat pumps in terms of efficiency because only a handful of models have high SEER. However, the brand's best models have higher efficiency than Rheem's flagship units.
Related article: The best Bryant heat pumps
Key Features
Bryant ductless systems are quiet
Evolution Connex technology is available for some systems
All units utilize environmentally-friendly refrigerants
The brand offers financing programs through associate dealers
Bryant systems improve home's air quality
All models are durable
Red Shield Warranty is available for Evolution systems registered up to three months after the purchase
Bryant gas offers furnaces with high AFUE ratings
HVAC System Types
Rheem and Bryant manufacture the same residential HVAC system types, but the versatility of the options varies from one category to the other. So, Rheem could be a better choice if you're looking for a mini-split, while Bryant has a broader selection of heat pumps.
Both brands have three product lines. Bryant's best systems come from the Evolution series, and each product category contains just a few models from this series. Most mini-splits, furnaces, heat pumps, and ACs are released within the Preferred and Legacy series.
Their performance capabilities resemble those offered by the systems included in Rheem's Select and Classic series. I'd like to add that AFUE ratings of Bryant's gas furnaces don't depend on the product line since several Evolution series units have 80% AFUE ratings.
However, the features of Evolution and Legacy series furnaces aren't identical. Hence, you must go through the spec sheets of the models you're interested in to find out which features they offer.
Tonnage and Coverage Range
All HVAC brands, including Bryant and Rheem, offer systems in typical sizes. So, you won't be able to regulate the temperature in larger spaces if you opt for one brand or the other.
Bryant heat pumps and AC sizes range from two to five tons. Several size options are available for each model, but remember that some units may not have all standard sizes. Moreover, none of the brand's single-zone units have outputs higher than 36,000BTUs.
Under ideal conditions, Bryant's most powerful HVAC systems can regulate the temperature in areas up to 3,000sq/ft, but their true coverage range depends on a number of contextual factors.
Reaching out to an authorized Bryant dealer is often the safest way to find out the exact size of a system suitable for your home. Moreover, I recommend discussing sizing options with a professional, even if you are replacing an old unit and you already know the system size you need.
Seasonal Efficiency and Power Consumption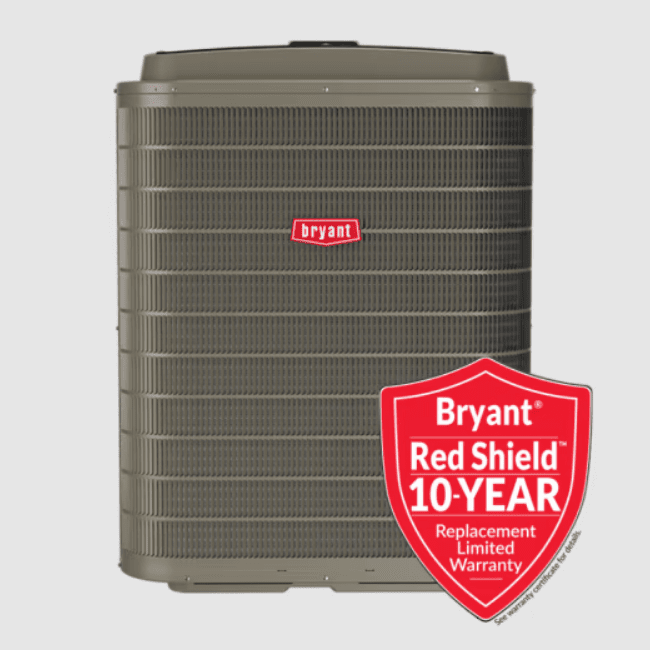 At first glance, Bryant's systems might seem more efficient than Rheem's models. The Energy Star-certified Evolution Extreme 186NV AC supports this claim, as it's considerably more efficient than the Rheem RA20 unit.
Comparing these two systems can mislead you into thinking that all Bryant's ACs have higher SEER than the models Rheem offers. However, this isn't true because each brand offers a variety of models in the 13 to 19 SEER range.
The Bryant Evolution Extreme 284ANV is the brand's lone model with a higher SEER than any of Rheem's heat pumps, while the efficiency ratings of all other units from this category are similar.
The comparison of Rheem and Bryant gas furnaces doesn't reveal the same pattern since both companies have models with 98% AFUE ratings. Hence, Bryant can offer only slightly more in terms of power savings than Rheem.
Brand Dependability
Before I proceed further, I'd like to underscore the importance of regular upkeep for the longevity of HVAC systems. Even the most durable units will break down often if you don't perform maintenance checks or clean their air filters.
That said, Bryant's units are more durable than Rheem's, as their average lifespan is between fifteen and twenty years. However, Rheem offers better warranty coverage since unregistered Bryant units have five-year warranties.
Registering a product at the company's website will extend the warranty period to ten years, but don't forget that none of Bryant's warranties covers labor costs.
Rheem offers a more comprehensive warranty coverage than Bryant, which makes it a better option for homeowners that want to minimize their expenses throughout the unit's lifetime.
Rheem vs Bryant – Pros and Cons
Bryant
Pros
Outdoor components have corrosion-resistant cabinets.
Some Bryant systems are Energy Star certified.
Less expensive than the competitors.
The brand offers several WiFi-enabled units.
Cons
The warranty for unregistered products expires after five years.
The Evolution series doesn't offer a wide assortment of models.
Rheem

Pros
Excellent warranty coverage
The brand offers smart HVAC systems
The warranty is expandable
Rheem has a financing program
Cons
Weather conditions can affect the system's performance
Some system parts fail quickly
The Best Alternatives to Bryant and Rheem Systems
I try not to focus on a single brand when picking an HVAC unit. Instead, I try to explore all options before shortlisting a few models that meet my criteria. That's why I don't think Bryant and Rheem should be the only brands you consider while searching for a new AC or gas furnace.
I've selected several alternatives to Rheem and Bryant brands, so let's go through the main characteristics of their products.
Coleman
York, Luxaire, and Colman brands are a part of the same company. Although York is probably Johnson Controls' most famous brand, its product line is similar to Coleman's. HVAC systems these brands offer are durable, so you won't have to think about replacing them for at least a decade.
Coleman's systems don't have industry-leading efficiency ratings, but you can still get a SEER 21 or SEER 19 unit at a relatively low price. All models have lifetime warranties for key system components and ten-year warranties for all other parts.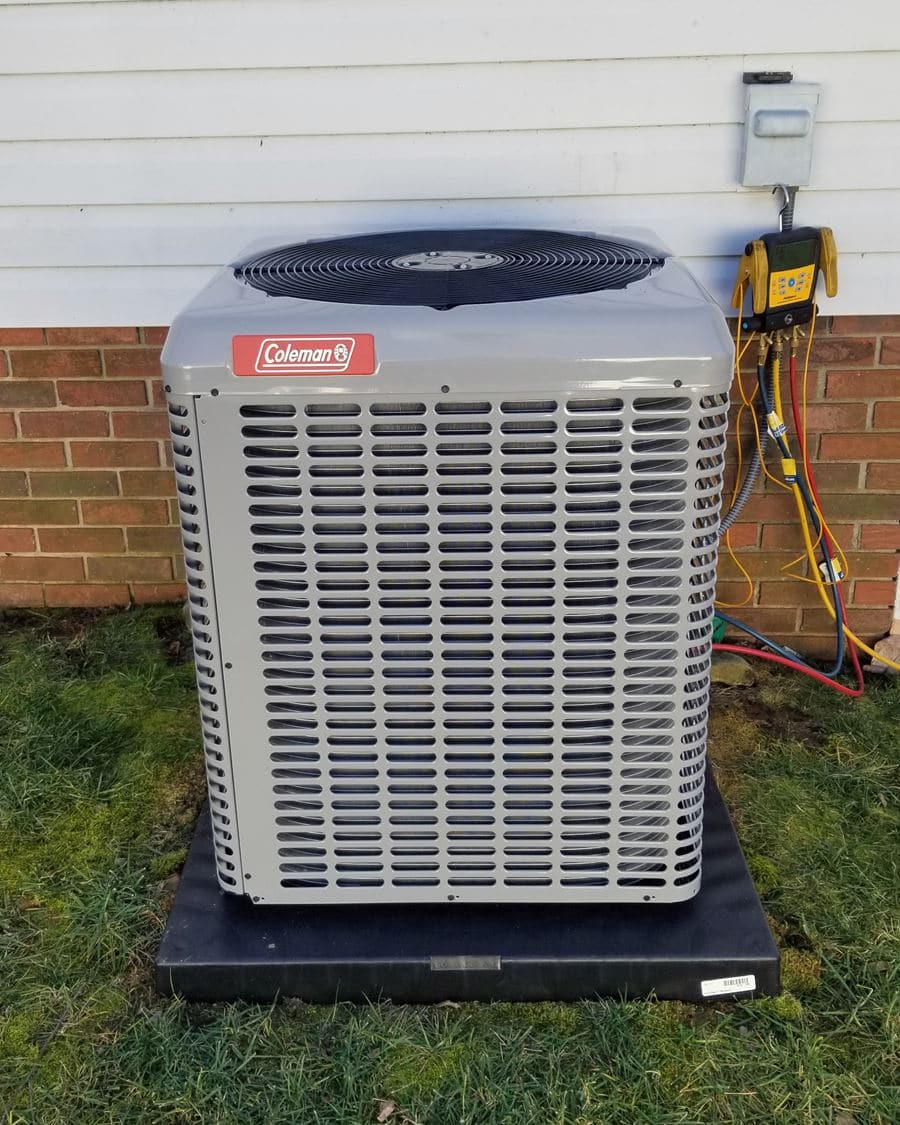 Lennox
Even though most of its models are more expensive than Bryant and Rheem HVAC systems, Lennox can be an excellent alternative to these brands if your budget is flexible. One of the biggest advantages of picking Lennox over Rheem or Bryant is a broader selection of systems with high-efficiency ratings.
I suggest browsing through Lennox's gas furnace models if you're searching for a unit with an AFUE rating over 95% because the brand has an impressive collection of variable and two-stage options.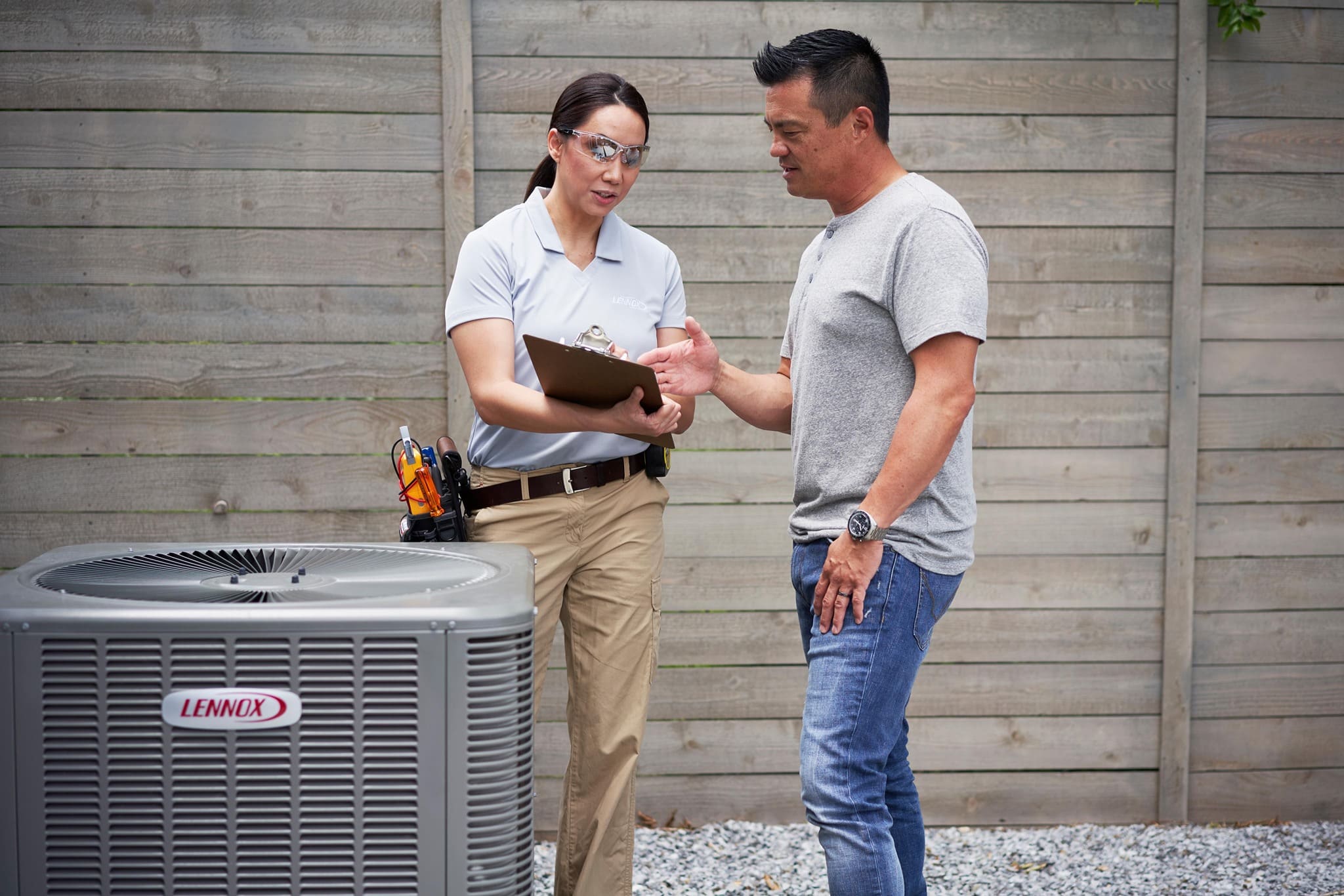 Heil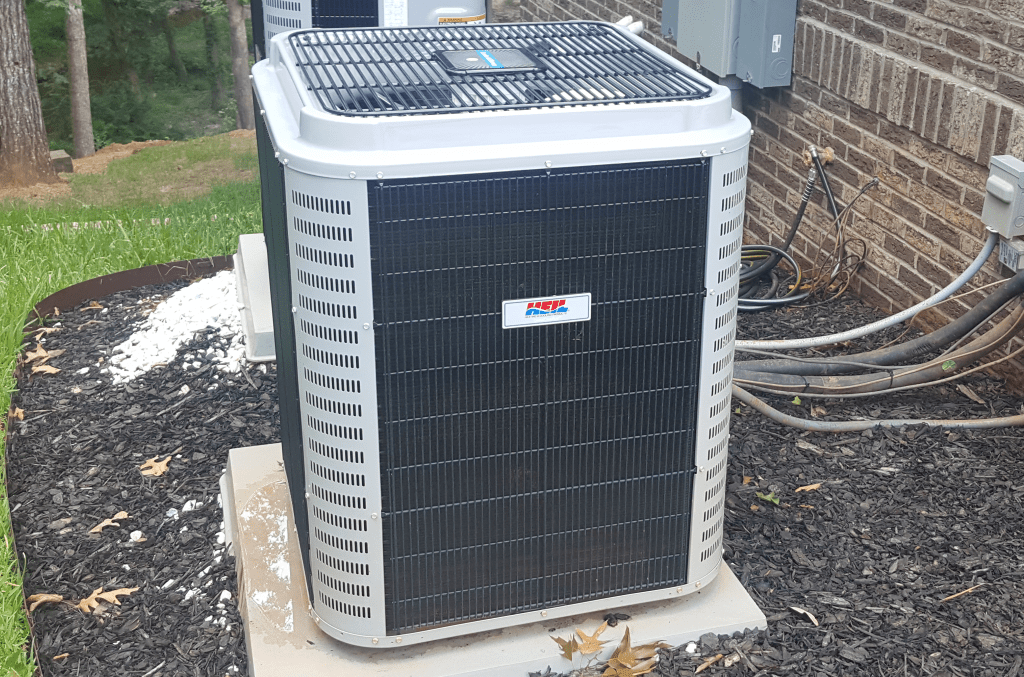 Low noise, moderate efficiency, and long warranties are some of the key traits of Heil systems. The company has plenty of heat pump models, so checking the solution it offers might help if you're struggling to find the unit that fits your needs.
Heil is a mid-range brand, but you'll have to spend close to $8,000 to buy and install one of its premiere models. However, the brand has a reputation for being reliable, and you'll likely get your money's worth if you opt for one of its systems.
Frequently Asked Questions about Rheem and Bryant Systems
Question: How Long Does it Take to Install a Bryant System?
Answer: The installation of a Bryant ductless system takes a few hours while installing a heat pump might take up to two days.
Question: Does Rheem Sell Replacement Air Filters for its Systems?
Answer: Yes, the company has a broad spectrum of air filters compatible with different units.
Question: Can I transfer my Bryant HVAC System's Warranty to the New Owner if I Sell My Home?
Answer: Bryant warranties aren't transferable, and they're only available to the system's buyer.
Are you interested in the differences between top HVAC brands? Then, take a look at our Daikin vs Trane comparison.
Final Thoughts on Rheem vs Bryant
Bryant and Rheem make some of the best mid-range HVAC systems on the market, and I don't think one is a clearly better choice than the other.
My advice is to choose a set of criteria that includes the type of system you're looking for, its size, and preferred efficiency rating if you're unsure which one of these brands to pick. These criteria will help you find a Bryant or Rheem model that has everything you need to keep your family comfortable during the heating and cooling seasons.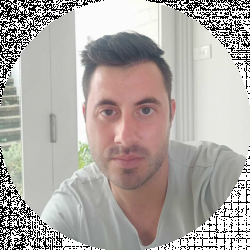 Latest posts by David Borgogni
(see all)