Brand label is one of the last things I look at when choosing an HVAC product because I am primarily concerned with the quality of the unit's components and its power consumption.
Trane is a premium brand, and most of its units come with hefty price tags that indicate their high-performance capacities.
Rheem's models aren't as expensive as Trane's, and consequently, they have shorter lifespans. Both brands produce a variety of products that meet the needs of even the most demanding homeowners, although Rheem is generally a more affordable but less durable option.
In this Rheem vs Trane comparison, I'll go through each brand's fundamental traits and supply you with the information you'll need to choose one or the other.
Bottom Line Up Front
I don't think there is a right or wrong choice between Trane and Rheem brands, as their products are well-known for their quality and durability.
Trane is a luxury brand, and opting for one of its products will buy you a piece of mind for the next couple of decades, as you won't have to worry about your home's cooling and heating system.
Rheem's ACs, mini-splits, and heat pumps can't match the quality of Trane's models, but they have durable components and come with lifetime warranties for all essential parts.
Main Differences between Rheem vs Trane HVAC Systems
The main differences between Rheem vs Trane HVAC Systems are:
Rheem has eight heat pump models, whereas Trane offers a broader assortment of heat pump systems
Trane's units can cost more than $15,000, whereas most of Rheem's products cost less than $12,000
Rheem's HVAC systems don't perform well in all climates, whereas Trane's units don't struggle under extreme weather conditions
Trane uses coils with Delta-Flo, Sigma-Flo, and Prima-Flo fin designs, whereas Rheem only uses coils with aluminum fins
Key Specifications
Trane
Rheem
Approximate lifespan
15 to 20 years
Up to 15 years
System efficiency
High
Moderate
Types of indoor units
Wall-mounted, ceiling cassettes
Wall-mounted, ceiling cassettes
Noise levels
55dB to 60dB
65dB to 75dB
Refrigerants
R-410a
R-410a, R-134a
Latest prices
Check the latest prices here
Check the latest prices here
Examining the Features of Trane and Rheem Brands
Rheem
As one of the world's largest HVAC equipment manufacturers, Rheem is setting industry sustainability and innovation standards. Its products aren't among the most energy-efficient on the market, but they still allow homeowners to reduce their annual power consumption.
EcoNet is my favorite feature of Rheem products because it allows users to connect different heating and cooling appliances into an integrated system they can control with a single thermostat.
Also, the brand's models come with double coils that reduce noise levels and ensure the system operates smoothly and quietly.
Rheem isn't a reliable choice for all climates, as outdoor components on some of its units are prone to corrosion.
So, if you live near the ocean or in a region with long and harsh winters, you shouldn't consider Rheem's heat pump and AC models, even though their warranties provide protection against unexpected part failures.
Related article: How to find the best cooling system
Key Features
A wide selection of high-efficiency gas furnaces
Most models are compatible with EcoNet thermostats
Moderate seasonal heating and cooling efficiency
The company helps potential customers find a contractor
Lifetime warranty coverage for all vital parts of HVAC systems
Multiple financing options
Custom ductless system configurations
Most units require frequent maintenance checks
HVAC System Types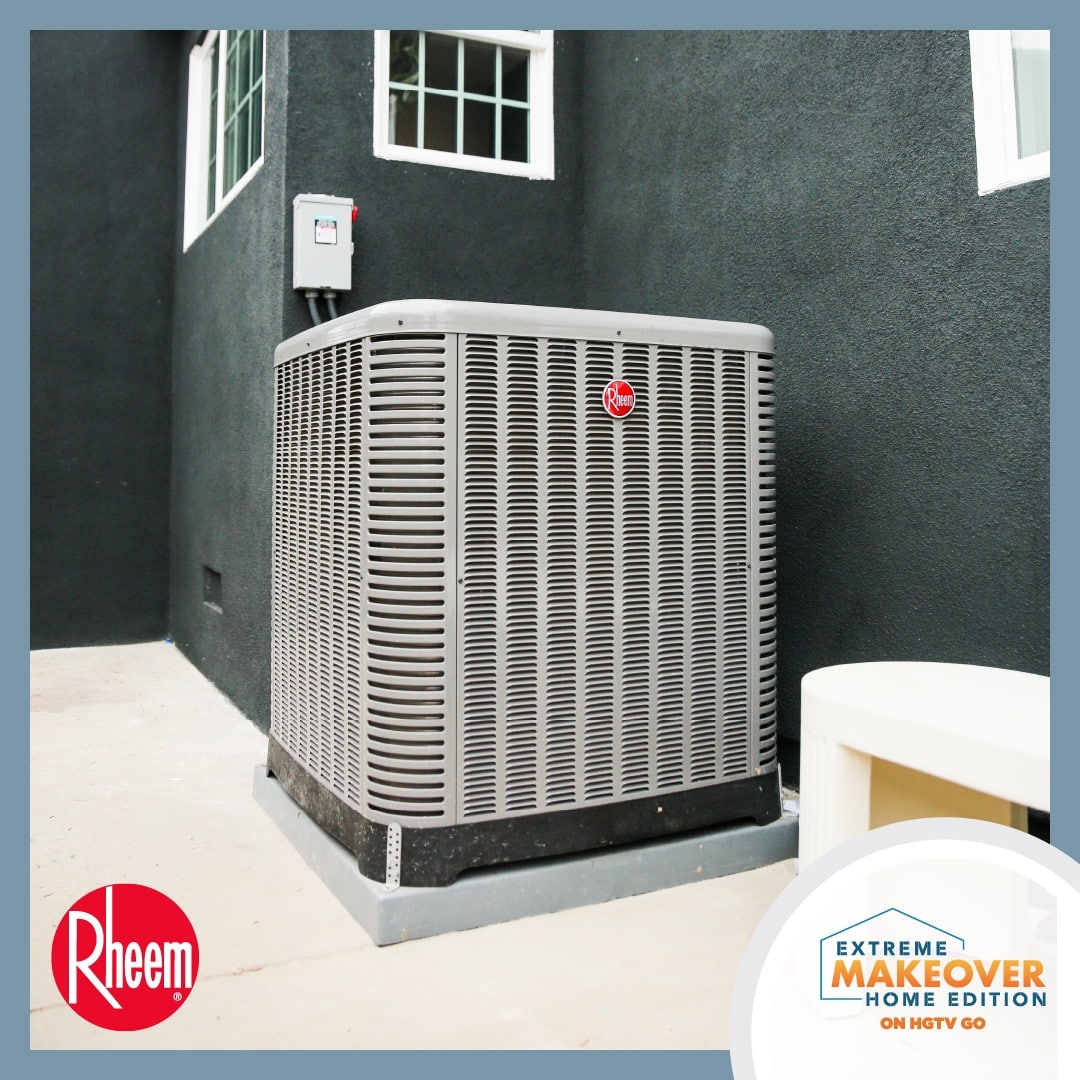 Like all industry leaders, Rheem manufactures the full scope of HVAC equipment. Hence, homeowners can choose from its AC, furnace, mini-split, and heat pump products.
The company releases AC and heat pump models within Prestige, Classic and Select series. So, if you want to buy one of the brand's flagship products, you should look at the Prestige series units. These Rheem systems are expensive as their price can exceed $10,000 before installation.
Models from the Classic and Select series are more affordable as most options cost less than $5,000. Rheem furnaces and mini-split product lines feature models from these series, which makes finding the unit that fits your budget easier.
Hence, you must go through each product's specification list to find out which features it has and its performance capabilities.
Even though the brand provides extensive consumer literature, I recommend contacting a professional that can help you understand what each Rheem HVAC system can offer if you're not familiar with variable-speed compressors and constant torque motors.
Check also: How to find the best furnace.
Unit Sizes
Buying an undersized cooling or heating system is one of the most expensive mistakes you can ever make. Such a unit will increase your household's monthly power consumption because it will struggle to keep the temperature at the same level.
HVAC system size estimation isn't an exact science because a wide array of factors can affect the unit's coverage range. Moreover, Rheem's heat pumps and furnaces don't have the same BTU outputs, even though their coverage range is similar.
Brands products are usually available in more than one size, so you can get the same mini-split model with 9,000 BTU or 42,000 BTU, depending on your needs. However, some Rheem heat pumps are only available in 2-ton and 3-ton variants, which means they're only suitable for spaces under 1,500sq/ft.
Local Rheem contractors should inspect your home's insulation before recommending the appropriate unit size.
You might also like: The best 5-ton heat pumps
Energy Efficiency Ratings
The amount of energy your Rheem HVAC system will consume depends on how often you use it. Still, models with higher SEER and HSPF ratings will need less power during summer or winter to reach and maintain a certain temperature.
In terms of efficiency, Rheem's products aren't at the top of its class, as brands like Trane or Carrier offer more high-efficiency models. Still, the brand's RP20 heat pump model has a 21.95 SEER and 11.5 HSPF ratings that make it as efficient as Trane's top units.
The rest of Rheem's heat pump lineup has significantly lower efficiency ratings, as most models have 14 or 15 SEER. Just one brand's AC comes with 20.5 SEER, and only several models have 18 SEER. Rheem's furnaces are fuel-efficient, and the best models have AFUE ratings of over 90%.
See also: How to find the best attic air conditioner
The Longevity of Rheem HVAC Systems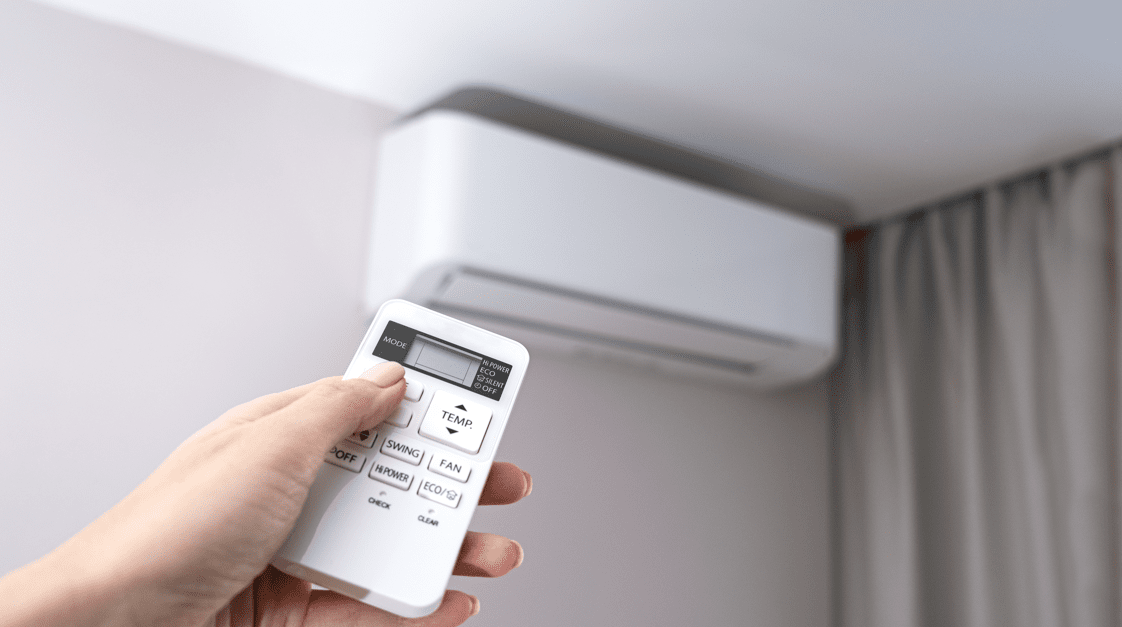 Daily usage and exposure to the elements are among the factors that can shorten the unit's lifespan. Rheem's models aren't known for their durability, especially if they're not used in mild climates.
Their tendency to corrode quickly makes them an unreliable option for homeowners living in regions with high amounts of rainfall. Even so, a Rheem heat pump or AC should last for a decade before showing the first signs of deterioration.
Also, outdoor compressors of these systems come with lifetime warranties, so even if the component breaks down, you can easily replace it. I believe that the best way to ensure the longevity of a Rheem HVAC system is to have it checked by a professional every six months.
Trane
During its long and complex corporate history, the Trane brand has remained loyal to the quality of its products. Its units are among the most reliable in the industry, as their average lifespan is around twenty years.
Rheem and similar mid-range HVAC brands don't offer products that can compete with the efficiency of Trane's models. Consequently, the company's air conditioners, ductless systems, heat pumps, and furnaces are considerably more expensive than the competition.
Trane's warranties are, in my opinion, its weakest point. Your coverage will be almost the same if you purchase a Rheem or Trane HVAC system, but you'll have to spend much less on one of Rheem's units.
Still, Trane's models perform equally well in all weather conditions. They don't rust quickly, and they offer superior humidity control.
See how Trane compares to other HVAC Brands
Key Features
Outdoor components don't make more than 75dB of noise
Most heat pumps and ACs have a high SEER
Extensive customer support
Excellent air filtration capacity
All products have environmentally-friendly refrigerants
Almost all Trane HVAC systems are Energy Star qualified
Models with variable speed blowers are compatible with Trane Zoning Systems
Trane gas furnaces have AFUE ratings above 92%
HVAC System Types
Trane doesn't have product series, so you'll have to use the HVAC type's specific features as search criteria. For example, choosing a Trane heat pump will be easier if you look only for variable-speed or two-speed models.
Variable-speed heat pumps are some of Trane's most expensive products, so you also need to check if their prices fit your budget. Although they don't provide the same level of performance as variable-speed models, the brand's single-stage heat pumps are marginally less expensive.
Ductless single and multi-zone systems utilize advanced technologies to detect a homeowner's location and provide even cooling or heating across the entire room. Trane's product portfolio currently includes 11 AC models, and their prices start from $7,000.
Hence, an entry-level Trane AC is almost as expensive as some of the models from Rheem's Prestige series.
Check also: Bryant vs. Trane HVAC systems
Unit Sizes
Before starting the selection process, you must know how big the space is where you want to use a Trane unit. So, if you need a unit for an apartment smaller than 1,000sq/ft, you should get a 1.5 or 1-ton mini-split.
Brand's ACs and heat pumps have between two and five tons, but some models are only available in configurations up to 36,000BTUs. The brand manufactures furnaces with outputs up to 140,000 BTUs capable of heating a 2,500sq/ft home in a cold climate.
Several Rheem gas furnaces can have input rates up to 150,000 BTUs, which makes them a better fit for large homes than Trane's models.
Most Trane mini-splits have between 0.75 and 4 tons, but you must contact the local dealership to learn more about the available sizes for a model you're interested in because the brand doesn't provide this information on its website.
Energy Efficiency Ratings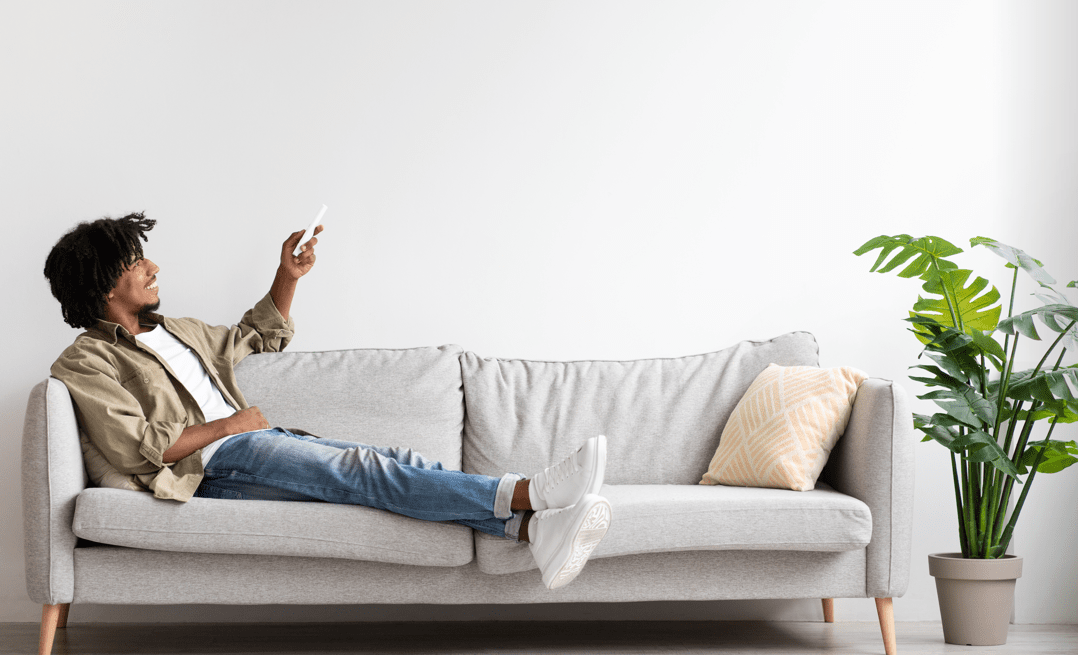 My primary concern as a homeowner is to keep my household's power consumption at a minimum while keeping the temperature at a comfortable level. That's why Trane's units are at the top of my list whenever I need a new HVAC system.
Brand's units use up to 40% less power than same-size models produced by Rheem and other competitors. Moreover, Trane's most energy-efficient heat pump system has a 12 HPSF rating and the Energy Star label, which means that it uses much less power than Rheem's top heat pump model.
Trane mini-splits have SEER up to 38, while the most efficient ductless systems Rheem offers have SEER 33. I also think that Trane is a better choice than Rheem for homeowners shopping for a new gas furnace because it offers more units with AFUE ratings over 95%.
The Durability of Trane HVAC Products
Years after I purchased my first Trane heat pump, I'm still shocked by how durable its parts are. I rarely have to repair the unit, and its upkeep doesn't take much time.
I know that the brand's pricing can be off-putting, but buying one of its models reduces your cooling and heating costs by 60%. So, using one of Trane's whole-house solutions will bring a massive return on the investment through the years.
The limited warranty ensures you won't have to cover the costs of a heat pump or AC compressor replacement for up to ten years, while furnace models come with twenty-year warranties for the heat exchanger. In addition, some contractors provide ten-year labor warranties for the Trane systems they install.
Trane vs Rheem Pros and Cons
Rheem
Pros
Some models are compatible with EcoNet thermostats
The brand's gas furnace models are highly efficient
Custom mini-split configurations
Compact outdoor cabinet sizes
Cons
Underwhelming performance in cold and wet climates
Rheem systems are prone to refrigerant leaks
Trane
Pros
Most of Trane's units are WiFi-enabled
High seasonal heating and cooling efficiency ratios
HVAC products improve the indoor air quality
Long service life
Cons
The brand's entry-level units are pricy
Replacement parts can be hard to find
The Best Alternatives to Rheem and Trane Brands
Even though Trane and Rheem are reliable brands that manufacture some of the best HVAC products on the market, they're not perfect for all settings. I think that going through the product portfolios of companies like Lennox or Daikin can be useful because it will broaden the range of your options.
It will also enable you to find a whole-house heating or cooling solution that gives you the most bang for your buck since a high price tag doesn't always translate into value. Here are a few air conditioning brands that offer great value for the money.
As one of Trane's top competitors, Carrier is among the best choices for homeowners who are willing to pay extra to get a dependable and durable HVAC unit. The brand also has a variety of affordable entry-level models capable of generating sizeable energy savings.
All products come with extensive warranty coverage that protects all system's major components for twenty years or the throughout the unit's lifetime. I think Carrier is one of the best alternatives to Trane as its models are equally efficient and durable.
Rheem and Ruud brands belong to the same parent company, and the quality of their HVAC units is similar. Ruud is a premium brand that also offers a variety of mid-tier furnaces, ACs, and heat pumps at relatively affordable prices.
Its products aren't significantly more efficient than those in Rheem's portfolio since both brands offer models with similar SEER and HSPF ratings. However, Ruud's HVAC models usually last longer since their average service life is around twenty years.
We've previously compared Ruud to both Rheem and Trane, check it out here:
The Japanese air conditioning brand is among the industry's key players in the Asian, European, Latin American, and African markets. Until recently, the brand operated under the Goodman brand name in the North American market, but it changed its name to Daikin Comfort Technologies.
Although pricy, Daikin's products utilize novel technologies that maximize the comfort level they offer. The brand provides better warranties than Trane, which makes it a safer option for people who intend to rely on their HVAC systems heavily.
Frequently Asked Questions about Trane's and Rheem's HVAC Units
Question: Can I Install a Trane HVAC System Alone and Use the Warranty?
Answer: Activating the product warranty doesn't require professional installation, but you can void the warranty if you install one of the system's components incorrectly.
Question: Does Rheem Make Variable-Speed ACs?
Answer: Rheem manufactures variable-speed air conditioners, but the selection is limited to a few models.
Question: Do Trane HVAC Products Have an Operating Temperature Range?
Answer: The operating temperature range depends on the model, but most units can function normally at temperatures above 0F.
Please check out our guide to the best 2.5-ton heat pump if you're looking for a unit in this size range.
Final Thoughts
From my perspective, the choice between Trane and Rheem is mainly about the budget. Trane's products are expensive, but they're also reliable, and they remain equally efficient over time.
Rheem's models perform well in dry and moderate climates, but long, cold winters and frequent exposure to rain can shorten their lifespans. So, I only recommend choosing one of the brand's models if Trane's units are outside your price range.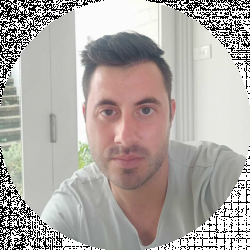 Latest posts by David Borgogni
(see all)