My biggest fear when shopping for a new HVAC system is that I'll end up with an overpriced unit that will increase my annual heating and cooling costs. I've compared York Vs Trane on several occasions to find out which brand offers better value for money.
Every time I went through this process, I came up with the same result, as I realized that Trane is undoubtedly a better but more expensive option. Trane's products are more efficient and durable than York's, which is why I always thought that investing in them was an excellent long-term decision.
In this article, I'll go through the nuts and bolts of York vs Trane HVAC Systems brands to help you understand the differences between them.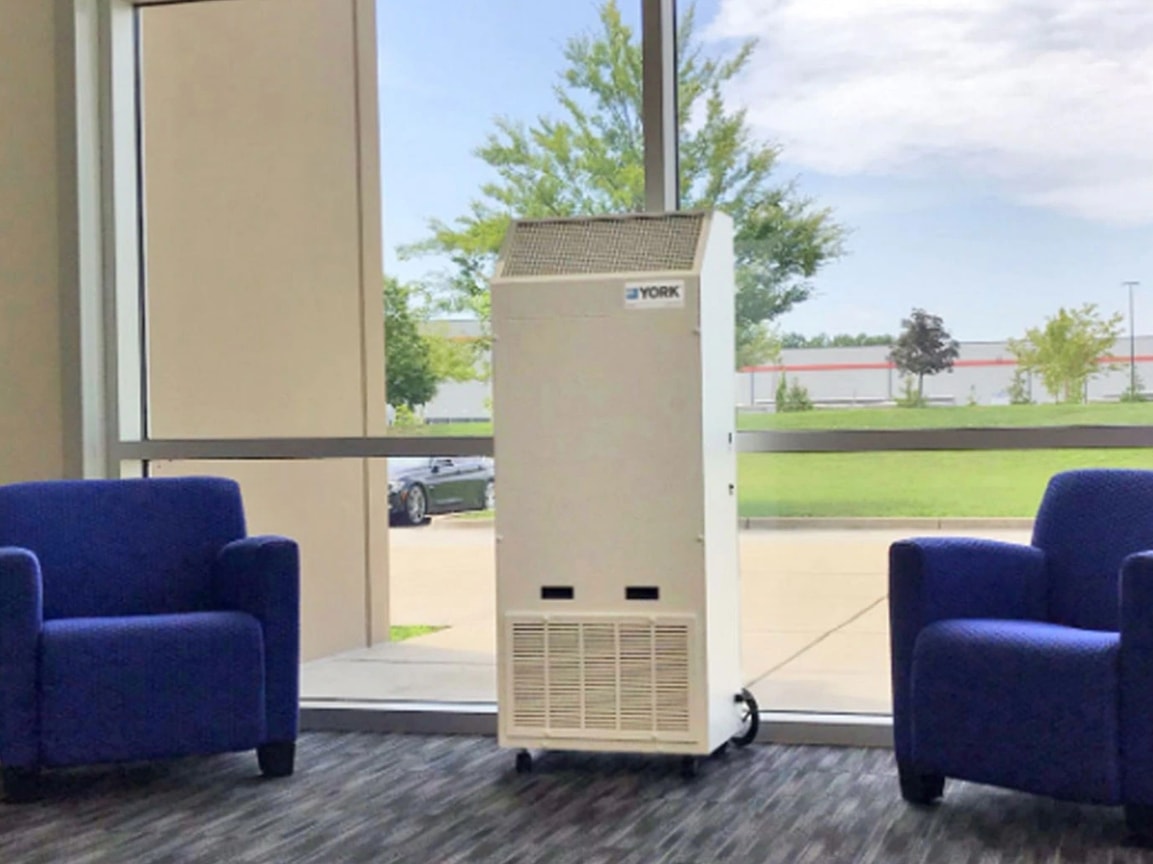 Bottom Line Up Front
Even though I think Trane is a more reliable option, that doesn't mean this American HVAC system manufacturer is a better choice in every situation. York's models can be an affordable solution to your home heating or cooling problems unless you need a unit with high-end performance capabilities.
York has a strong reputation for making long-lasting units that can retain efficiency for a couple of decades, but the company's HVAC models aren't more durable than Trane's.
You might also like: Guide to the best shed units
Main Differences between York vs Trane HVAC systems
The main differences between York and Trane HVAC systems are:
Trane offers an impressive selection of high-end models, whereas York has a variety of entry-level HVAC systems
York replacement parts are readily available, whereas finding a replacement part for a Trane unit can be challenging
Trane doesn't include repair costs in its warranty, whereas all York models come with a one-year free labor addition to their warranties.
York HVAC systems don't last long in dry and humid conditions, whereas the performance of Trane's units isn't affected by the climate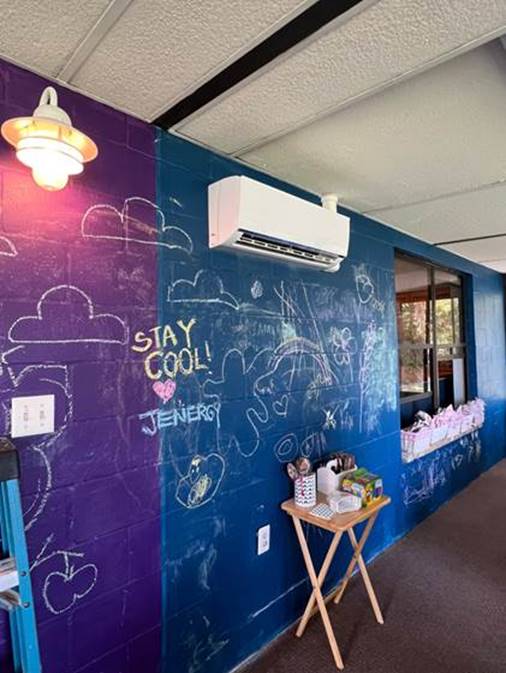 Please read: How to find the best heat pump
Key Specifications
| | | |
| --- | --- | --- |
| Model | York  | Trane |
| Efficiency ratings | Medium to low | High |
| Noise levels | Moderate | Low |
| Refrigerant types | R-134a, R-410a | R-134a, R-410a |
| Indoor unit mounting options | Wall, low wall, ceiling | Ceiling, low wall, wall |
| Estimated lifetime expectancy | 15 to 20 years | Over 25 years |
| Length of the warranty period | Ten years | Ten years |
| Latest prices | Check the latest prices here | Check the latest prices here |
Evaluating the Features of Trane and York HVAC Systems
York
Johnson Controls has owned the York brand since 2005. At the time of the purchase, York was one of the world's leading residential and commercial HVAC system manufacturers.
The company offers all standard residential heating and cooling options, including heat pumps, furnaces, air conditioners, and mini-splits. Although York isn't famous for making high-performance units, some of the models I've encountered could efficiently regulate temperatures in vast spaces.
York's selection of mini-split, heat-pump, or air conditioner systems is limited since neither of these HVAC system categories features more than ten models. Efficiency ratings of AC and heat pump models are in the same range, and you won't be able to find units with SEER ratings over 21.
The ten-year warranty is only available after you register a product on the brand's website, and it includes one year of free labor for all system defects.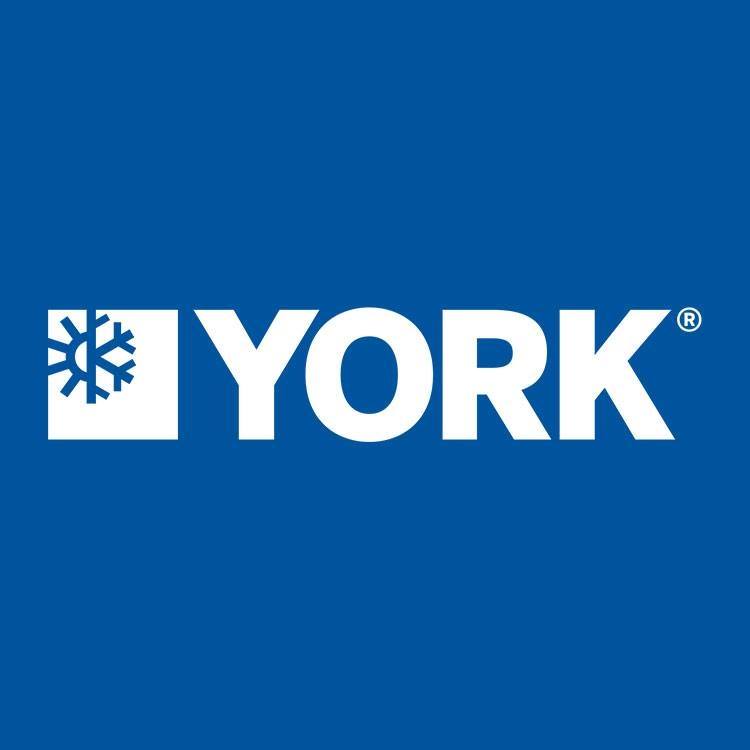 Check also:The best portable heat pump options
Key Features
York HVAC systems allow for precise temperature adjustments
Some York units are WiFi-enabled and compatible with Amazon Alexa
Most spare parts are easy to find
Excellent warranty coverage for all products
York furnaces can have AFUE ratings up to 98%
Outdoor components are made from rust-resistant materials
Moderate power and fuel consumption
Reasonable prices
HVAC System Types
York is rarely my first choice if I consider a wide range of HVAC systems with different performance capacities. The company offers all standard HVAC system types since neither of the product categories contains a wide selection of models.
Let's go through the HVAC system types this brand offers:
Heat pumps and air conditioners – You won't have a wide array of options at your disposal if you'd like to get a York air conditioner or heat pump because the brand offers only seven heat pump models and eight AC units. 
Furnaces – The most fuel-efficient York two-stage furnaces have an AFUE rating of up to 98%, but the company also offers several single-stage units with an 80% AFUE rating.
Mini-splits – York is my least favorite option when I search for a single-zone or multi-zone mini-splits because there are only a few models to choose from. However, several units are highly energy efficient as their SEER ratings are well above 20.
See also: Disadvantages of mini-split systems
Outputs and Coverage Range of York HVAC Systems
After years in the HVAC industry, I still think that choosing the correct unit size for the room or area I'd like to heat or cool is the most challenging part of the selection process.
York's HVAC systems are available in all standard sizes, and you can opt for a 1.5-ton or five-ton version of the model you're interested in. The lowest output of a single-zone mini-split you can get is limited to 9,000 BTUs, while the highest output of these units doesn't exceed the 3-ton mark.
So, the coverage range of York HVAC systems can vary from 350sq/ft to more than 3,000sq/ft, depending on the system configuration you select.
However, you'll need much more than the model's maximum output to determine the right unit size for the area you want to heat orcool, which is why I advise against going through this process alone even if, like me, you have plenty of previous experience.
Energy Efficiency and Power Draw
I suggest exploring the product lines of other HVAC industry brands if you need a highly efficient system that performs equally well regardless of the weather conditions. Only one York heat pump has 21 SEER and 10.75 HSPF ratings, while all other models have SEER ratings ranging from 15 to 19.
Also, the Z-series single-zone system is the only mini-split in the brand's portfolio with SEER 28 rating, but its maximum output can't exceed 18,000 BTUs. This Energy Star-certified unit draws around 1.5kW per hour, so you'll have to spend less than $1 to run this unit for the entire day.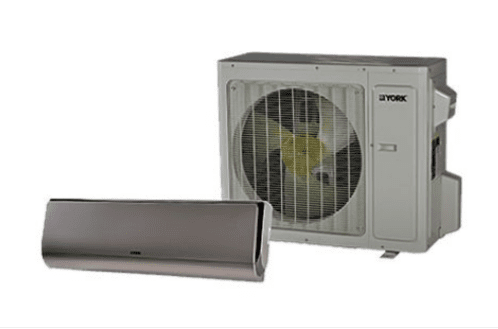 Just one York furnace has a 98% AFUE rating, while several Energy Star certified models in this product category have 95% or 96% AFUE ratings.
It's easy to forget that SEER, HSPF, and AFUE ratings only show the unit's maximum energy or fuel efficiency. I recommend talking to a professional that can help you estimate how much it will cost to use a specific model.
You might also like: The best 5-ton heat pump
Dependability of York HVAC Systems
Despite their shortcomings, I still think York units are durable for their price range. Most models cost considerably less than Trane or American Standard HVAC systems, but their lifespan isn't significantly shorter.
Also, I've never had any problems finding replacement parts for the York HVAC systems I worked with, which is a considerable advantage over Trane and other industry leaders. The most common issues I've encountered are refrigerant leaks and part failure due to improper maintenance.
York air conditioners and heat pumps aren't the best fit for coastal climates as constant exposure to high temperatures, and humidity can wear down their components quickly. The company includes limited free-labor options in all its warranties, which cuts down the maintenance costs of its units.
Check also:How to find the best 14,000 BTU air conditioner
Trane
After more than a century, Trane has established itself as a premium HVAC brand specializing in producing highly efficient systems.
The company's selection of mini-splits, heat pumps, furnaces, and air conditioners includes more than fifty products, but Trane doesn't have a lot of entry-level models.
I think getting one of York's systems is a better choice if you don't want to overspend on a high-end heating or cooling system. Nearly all Trane units have quiet outdoor compressors as their noise level rarely exceeds 75dB, so the unit you choose is unlikely to disturb your neighbors.
In my opinion, the company's warranty options are disappointing since their coverage doesn't include labor costs, and their duration is limited to ten years. It's also worth adding that the warranty details aren't the same for all models.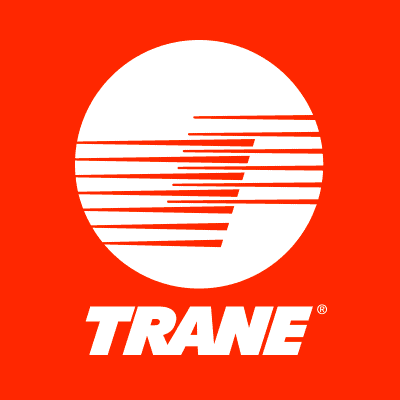 Key Features
Trane HVAC systems eliminate cold and hot spots
High-efficiency levels
All models have weather-resistant outdoor compressors
Most units have excellent safety features
Trane units can remove pollutants from the air
Replacement parts for Trane models can be expensive
Almost all Trane gas furnaces are Energy Star qualified
Trane single-zone mini-splits have high seasonal heating ratings
HVAC System Types
York and Trane offer the same types of HVAC products designed for residential use. Hence, while exploring Trane's product portfolio, you can browse through traditional split systems or ductless mini-split models.
In addition, Trane manufactures some of the best smart and zoning system thermostats as well as a wide range of packaged units. The heat pump selection includes variable, two-stage, and single-stage models with noise levels in the 43dB to 57dB range.
Air conditioning units are a bit louder, so the Trane's noisiest model makes around 75dB while working at the maximum capacity. The brand doesn't provide much variety in the multi-zone mini-split category that currently contains just one outdoor model compatible with different types of indoor components.
Oil and gas furnaces can have one, two, or varying heating stages, and their prices range from $5,000 to $10,0000. Trane provides more whole-house cooling and heating solutions than York.
You might also like:How to find the best furnace blower
Outputs and Coverage Range of Trane HVAC Systems
There's no difference between the Trane and York models in terms of their maximum heating and cooling outputs. Both brands let their customers choose a model's system configuration that matches their requirements.
So, you can get the same air conditioner or heat pump with two-ton or five-ton output. Mini-split systems usually have a narrower coverage range than heat pumps and ACs, as their maximum outputs are around three tons.
If you're considering buying a Trane mini-split system, I recommend checking if the model you're interested in has a heating function. All furnace models are available in multiple sizes, but you must contact a local dealership to inquire about the sizing options for a specific furnace model.
Trane offers assistance with HVAC system size selection through the network of its licensed contractors that help customers estimate their household's heating and cooling needs.
Energy Efficiency and Power Draw
Perhaps only American Standard and Lennox make HVAC systems with efficiency ratings comparable to those provided by Trane models. Trane's models can cut cooling or heating expenses in half, even if you opt for a unit with SEER 18 or 19 ratings.
Nearly all models are either Energy Star certified or qualified, which is further proof of their efficiency. Their power consumption depends on the system type and model, so I suggest carefully reading the unit's spec sheet before buying it.
Moreover, nearly units with heating functions have AFUE ratings over 80%, while the brand's most efficient models turn nearly 100% of the fuel they burn into heating energy.
Power consumption of Trane HVAC systems varies from model to model, but most units need less than 5kW of electricity to run for an hour.
Please check: The best GE brand air conditioners
Dependability of Trane HVAC systems
I sometimes struggle to find replacement parts for old Trane units, but in my opinion, this is the only downside of these systems. Outdoor components are among the most durable on the market since prolonged exposure to harsh weather conditions doesn't affect their performance.
Still, you must dedicate a lot of time to the maintenance of Trane units if you want to use them for a long time. Most issues with these units I've encountered were the direct consequence of clogged air filters or refrigerant leaks caused by physical damage.
I think the best way to prolong your Trane unit's lifespan is to perform routine annual inspections and determine if one of its parts is worn out. With proper upkeep, these HVAC systems can retain their efficiency for a few decades.
Trane vs York – Pros and Cons
York
Pros
Excellent performance at affordable prices
York's furnace models are fuel-efficient
The warranty coverage includes labor costs
York's units are compatible with different thermostats
Cons
Some system components break down quickly
York HVAC systems don't last long in coastal climates
Trane
Pros
Finding a Trane contractor is easy
Trane systems can reduce heating and cooling costs
Most models don't break down often
Trane HVAC systems are quiet
Cons
Prohibitively high prices
Long and often complicated installation process

The Best Alternatives to Trane and York HVAC Systems
I like considering a wide range of options when choosing an HVAC system and slowly eliminating the models that either don't fit my budget or lack the features I want my new unit to have. That's why I compare the units made by different brands to determine the right choice.
Considering only York or Trane HVAC systems will narrow down your options and, in some situations, prevent you from finding the model that matches your home's requirements. I've handpicked a few of my favorite HVAC brands that offer an excellent alternative to Trane or York HVAC systems.
The same company, the International Comfort Products Corporation, produces Heil, Comfortmaker, Payne, and Tempstar HVAC systems. The Tempstar brand manufactures all standard HVAC system options, including heat pumps, air conditioning units, and mini-split systems.
These products are released within different series, so you can choose from Premium and Value series heat pumps. Brand's mini-splits are published within the Premium, Standard, Value, and Commercial series that feature models with different heating and cooling efficiency ratings.
I suggest exploring Coleman's product line if you're looking for an HVAC system in a similar price range as York. Its products aren't highly efficient, but they can be an excellent solution for homeowners searching for an affordable medium-efficiency HVAC system.
SEER ratings of Coleman's heat pumps and air conditioners range from 13 to 21, and each model is available in several sizes. This brand also has a good selection of fuel-efficient gas furnaces since most units have SEER ratings over 95%.
Besides being among the oldest HVAC manufacturers in the United States, Lennox is widely recognized as one of the most reliable brands in the industry. I like the company because it offers HVAC units in all price ranges, and you can get an affordable entry-level heat pump or a high-efficiency furnace at the same place.
Lennox's high-end heat pump and AC unit are Energy Star certified and don't draw too much power during heating and cooling seasons. Also, I recommend going through the brand's furnace selection if you're searching for a unit with an AFUE rating above 97%.
Continue reading related HVAC System comparisons:
Frequently Asked Questions about Trane and York HVAC Systems
Question: Which SEER rating should my Trane HVAC system have?
Answer: High-efficiency models have SEER ratings over 20. However, even units with SEER ratings below 20 can reduce your monthly heating and cooling costs.
Question: Are York thermostats expensive?
Answer: Yes, all thermostat options York offers are pricy, and you'll have to spend several hundred dollars on adding them to your HVAC system.
Question: Can I order spare parts for my Train HVAC system directly from the manufacturer?
Answer: You can use the company's website to locate the nearest store or use its search tools to find a replacement for the old part.
Please go through our guide to the best 4-ton heat pumps to learn more about some of the most efficient 48,000 BTU models on the market.
Final Thoughts: Is Trane a Better HVAC System Option than York?
The key difference between York and Trane HVAC systems is their price range. I think York offers some of the best heat pumps, ACs, or furnaces in its price range, but most of its models lack the efficiency of Trane's systems.
I recommend choosing one of Trane's models if your budget isn't limited because they're efficient and reliable. York's products are more affordable, but only a handful of models have SEER ratings above 20.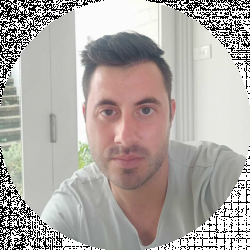 Latest posts by David Borgogni
(see all)