The comfort level an HVAC system can provide was always one of the essential parameters I used when choosing a new unit. In my mind, the Heil vs. Carrier HVAC system comparison comes down to which brand offers products with a higher level of comfort.
Carrier's models in my opinion, provide more comfort because they have higher performance capacities than Heil's. The only downside is that Carrier's HVAC systems can cost up to $15,000, which makes Heil a more affordable option.
I'll evaluate Heil and Carrier's HVAC systems to assist you in deciding which brand offers models that best fit your home's heating and cooling requirements.
Bottom Line Up Front
I believe that opting for the most affordable HVAC unit isn't always the most budget-friendly option because inexpensive units break down often. So, you'll probably have to spend the money you saved on repairing your unit.
I suggest choosing one of the Carrier's entry-level models over Heil's mid-range units if you're on a budget because they're more durable. Heil's HVAC systems are worth considering if you're looking for an inexpensive unit that can regulate the temperature in your home at a relatively low cost.
You might also like: How to find the best furnace
Main Differences Between Heil Vs Carrier HVAC Systems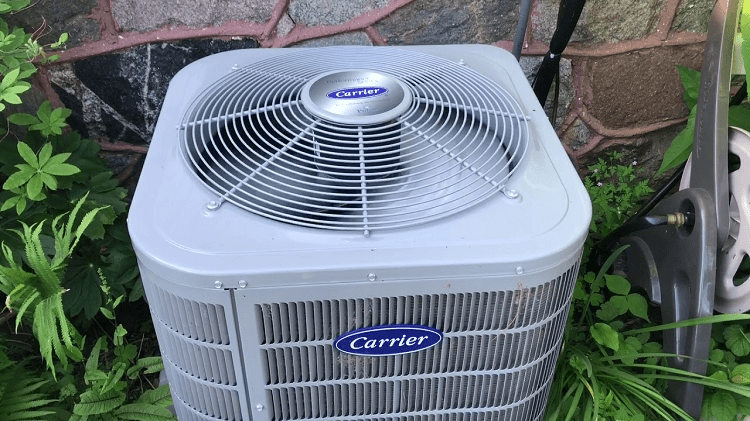 The main differences between Carrier and Heil HVAC systems are:
Carrier HVAC systems last for a few decades, whereas most of Heil's models last for 10 to 15 years
Heil heat pump and central AC models are loud, whereas most Carrier units make less than 70dB of noise
Carrier produces some of the highest-priced HVAC systems on the market, whereas Heil is known as a low-cost brand
Heil's warranty coverage isn't the same for all its products, whereas all Carrier's models come with a ten-year warranty.
Check also: The best 6,000 BTU air conditioners
Key Specifications
| | | |
| --- | --- | --- |
| Brand | Heil | Carrier  |
| Efficiency level | Medium to low | High to medium |
| Noise level | 56dB to 76dB | 51dB to 76dB |
| Refrigerant types | R-410a | R-410a |
| Indoor unit mounting options | Wall, ceiling, low wall | Wall, ceiling, low wall |
| Warranty coverage | One to ten years | Ten years |
| Estimated life expectancy | 10 to 15 years | 25 years |
| Latest prices | Check the latest prices here | Check the latest prices here |
Assessing the Features of Carrier and Heil HVAC Systems
Heil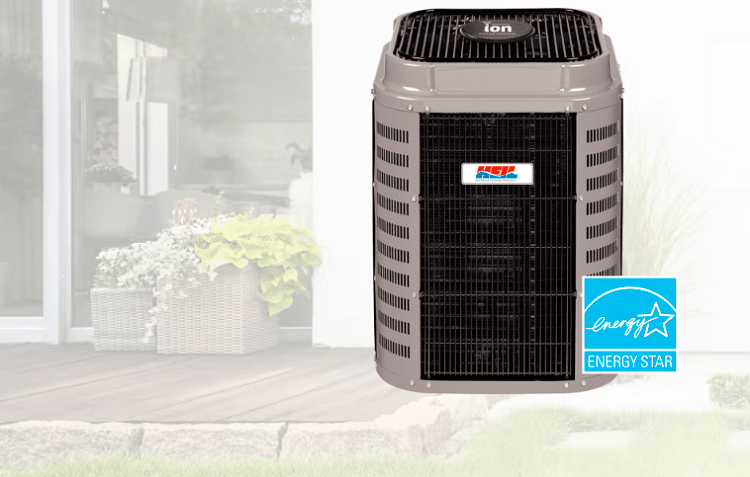 I was never excited about Heil's product line because its HVAC systems lack the efficiency and longevity of the industry's top models. Heil has been a part of the ICP or United Technologies since 1962. This company also owns the Carrier brand.
Heil's models are similar to those offered by Tempstar, another HVAC brand that belongs to United Technologies. Tempstar and Heil release all their products in series with identical names.
Also, they don't provide plenty of premium options, as most of their models lack the advanced features you can expect from HVAC systems produced by the industry's best brands.
However, Heil's high-end models don't cost more than $3,500, which makes them an affordable alternative to Carrier's, Trane's, or American Standard's whole-house heating and cooling options. Still, you shouldn't overlook the fact that the installation costs for some of Heil's units can be high.
Related article: How to find the best furnace blower
Key Features
All Heil Ion Series heat pumps are Wi-Fi enabled
Almost all brand's ACs make more than 70dB of noise
The most fuel-efficient Heil gas furnace has a 98% AFUE rating
SEER ratings of some of Heil's ductless models are higher than 30
Only high-end units have ten-year warranties
Ion Series whole-house systems utilize the SmartSense technology
Heil offers two packaged geothermal heat pump models
The company offers multiple financing options through its dealership network
See also: The best Fujitsu mini-splits
HVAC System Types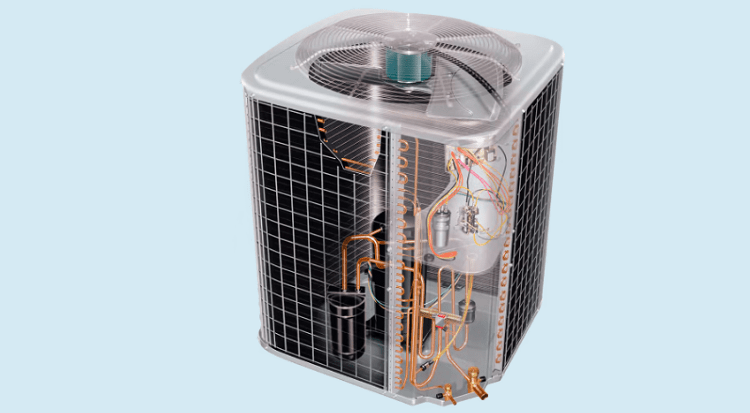 Getting familiar with Heil's product line doesn't take long. The brand produces all types of residential HVAC systems and publishes them within different series that indicate their performance capacities.
The heat pump category contains 11 models released within Ion and Performance lines. Units from the Ion series have variable, two-stage, and single-stage compressors, while the Performance series models have only single-stage compressors.
The company's central AC collection is somewhat more versatile since the category features fifteen Ion and Performance series models. Heil's gas furnace options come from Ion, QuietComfort, and Performance lines that feature modulating, two-stage, and single-stage models.
Heil also produces oil furnaces, and you can opt for models from the QuietComfort or Performance series. Ductless systems are available in single-zone and multi-zone configurations, but your options will be limited if you're interested in Heil's mini-splits.
Check also: How to find the best heat pump
Coverage Range and BTU Outputs
Soon after entering the HVAC industry, I learned that every space has different heating or cooling requirements. That's why I never rely on general unit size guidelines when choosing an HVAC unit. Instead, I prefer to have a professional HVAC technician calculate the right model size for me.
Heil has a network of dealerships that can create an estimate of your household's cooling or heating needs and recommend a suitable unit. The available size options depend on the HVAC unit category and the model.
Hence, a gas furnace unit like the G97CMN is available in the 60,000 to 120,000 BTUh range, while the G80CTL model's size options vary from 45,000 to 135,000 BTUh. All Heil's heat pump and central AC units can have two to five-ton outputs.
Most ductless systems have between 9,000 and 36,000 BTUs, but some models may not be available in more than two or three sizes.
Please read: The best 18,000 BTU mini-split options
Seasonal Efficiency Ratings and Power Consumption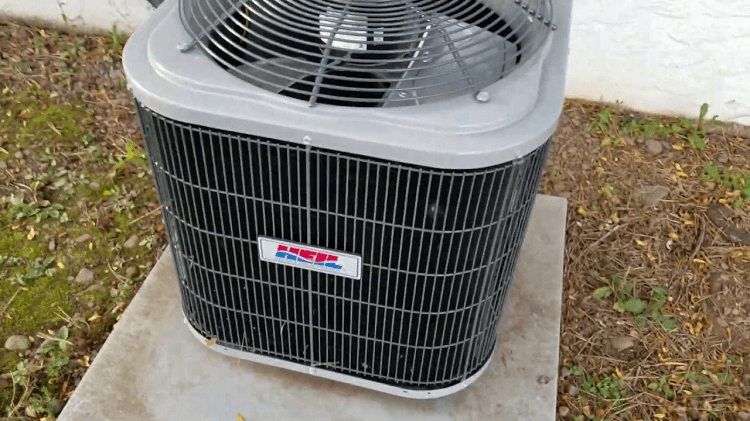 Heil doesn't produce heat pumps and central ACs with SEER ratings over 20, and the brand's most energy-efficient model has a SEER 19 rating. Despite this, most models in these two product categories are Energy Star-certified.
Ion gas furnace units are highly fuel-efficient since only a few models from this series have AFUE ratings below 90%. However, only five of Heil's gas furnaces are Energy Star-certified, so I suggest checking the amount of electricity the model you're interested in will use during the cold months.
Most mini-split units in Heil's portfolio have excellent SEER and HSPF ratings, but the brand's most energy-efficient model has a limited coverage range.
The monthly power consumption of Heil HVAC systems depends on factors such as their size or usage frequency. Also, most Performance series models use more electricity per hour than Ion or QuietComfort units.
Bonus read: Gree mini-split model guide
Trustworthiness of Heil HVAC Systems
I wouldn't go as far as to call all Heil HVAC systems reliable because their components fail frequently. Even professionally installed models that are serviced annually don't last more than 15 years, while some units start to lose their efficiency after a decade.
Gas furnaces are the brand's most durable option since some units can remain functional for three decades. Moreover, Heil has 20-year or lifetime heat exchange warranties for all gas and oil furnaces, but your product must be registered to become eligible for this warranty.
Heil's best models cost around $3,000, but their installation costs can be as high as $5,000. However, mid-range and entry-level units are less expensive, and you can install them for less than $2,000. Don't forget that the HVAC system's price and installation expenses depend on the model's size.
Further reading: The best 5-zone mini-split options
Carrier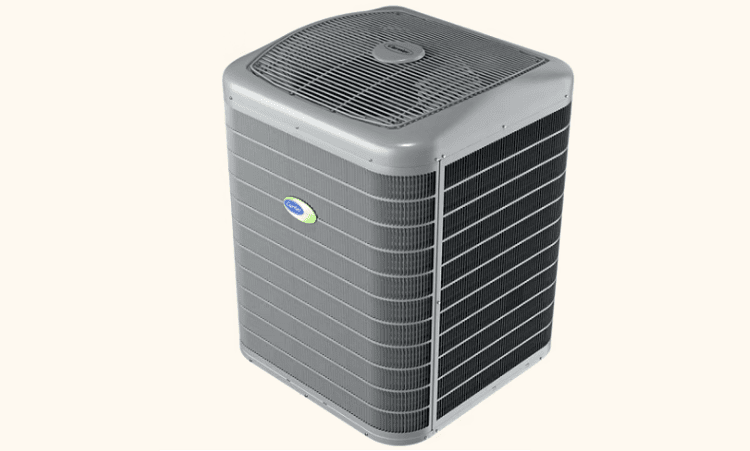 Assuming that the quality of Heil's and Carrier's products is similar just because both brands belong to the same parent company could mislead you into thinking that both brands produce HVAC systems with similar performance capacities.
However, Carrier is among the industry's leading brands that offer a wide array of high-efficiency models. All brand products are released in Infinity, Performance, and Comfort lines, which makes it easier to differentiate between flagship and entry-level models.
The components of Carrier's units are more durable than the parts of Heil's models, so your maintenance costs will be lower if you choose one of the Carrier's models. All options come with warranty coverage for a period of ten to twenty years.
However, the brand's warranty options don't include the reparation costs, and you may have to spend close to $2,000 to fix a broken part on a Carrier HVAC unit.
Key Features
Carrier HVAC systems don't have high noise levels
Brand's units are energy-efficient
All Infinity Systems are WiFi-enabled
Carrier has multiple geothermal heat pump options
Some furnace models have AFUE ratings over 98%
Finding an authorized Carrier distributor is easy
Carrier's models are suitable for all climates
Infinity and Performance ductless systems have the 'Follow Me' feature
HVAC System Types
I felt overwhelmed by the scope of Carrier's product line the first time I started exploring the brand's HVAC systems. Each product category contains a multitude of units designed for all urban environments. The brand's Infinity series models have the most advanced features and highest efficiency ratings.
Carrier Infinity heat pumps and central ACs are among the most efficient units on the market since several models have SEER 26 or 24 ratings. However, most Performance and Comfort series models have seasonal efficiency ratings similar to Heil's units.
Also, Heil offers slightly more furnace options than Carrier, but both brands have versatile selections of gas and oil models. I recommend exploring Carrier's ductless systems if you're searching for a single-zone or multi-zone mini-split since you can find a multitude of entry-level and high-end models.
Carrier is also better than Heil for people in need of an energy-efficient geothermal heat pump.
Coverage Range and Outputs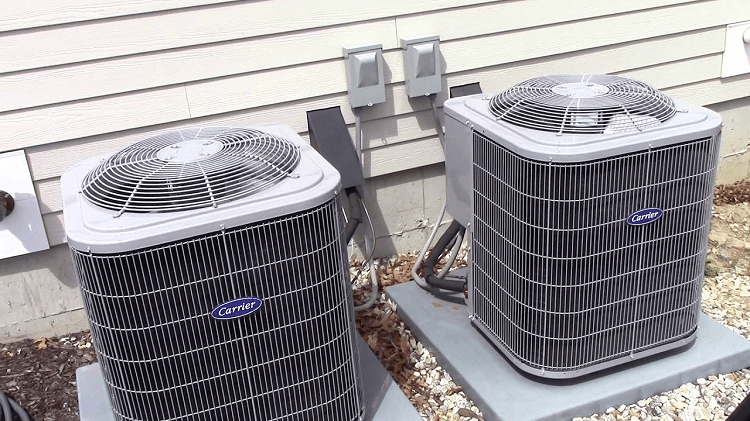 Carrier and Heil offer the same size options for their HVAC systems. The model's highest size depends on its type, so heat pumps and central ACs have higher BTU outputs than single-zone mini-splits.
AC and heat pump units can have between two and five tons, while most mini-splits have outputs in the 9,000 to 36,000 BTU range. Hence, you should consider one of the Carrier's mini-split models if you're considering HVAC systems for spaces under 1,000sq/ft.
Most air conditioners and heat pumps can manage the temperature levels in an entire house. The sizes of Carrier gas furnaces range from 44,000 to 120,000 BTU/h, but you must contact a company's representative to acquire additional information about the sizing options.
Carrier offers full assistance with unit size estimations to all its customers, and you can use the brand's website to find a local dealer in your area.
Seasonal Efficiency Ratings and Power Consumption
I don't think Heil's units can compete with Carrier's HVAC system because their energy efficiency isn't on the same level. While Heil has just one SEER 19 air conditioner, Carrier offers several highly efficient models in this category.
Moreover, nearly all Carrier Infinity, Performance and Comfort heat pump, and central AC models are Energy Star-certified.
The brand's most efficient heat pump unit has a SEER 24 rating, while some Performance series models have Hybrid Heat systems that lower their power draw during winter.
Carrier is a more solid option than Heil if you're in the market for a new gas furnace because most of its models have AFUE ratings over 90%. Oil furnaces have AFUE ratings in the 85% to 89% range.
Trustworthiness of Carrier HVAC Systems
My biggest fear is that my HVAC system will stop working in the middle of summer or winter, leaving me without a reliable heating or cooling source. Although it isn't impossible, such a scenario is unlikely with Carrier HVAC systems.
All models have high-quality components, so chances are you'll never have to replace their compressors, coils, or heat exchangers. All other system parts are also durable, and they don't fail quickly, but you'll still have to perform minor repairs every few years.
Carrier's products cost more than the models offered by competing brands, but the brand has a broad collection of moderately priced units. Installing a high-end Carrier HVAC system can cost more than $10,000, although in most cases, the installation costs don't go over $8,000.
All furnace models have a limited lifetime heat exchanger warranty, while all other units have ten-year warranties.
Heil vs Carrier – Pros and Cons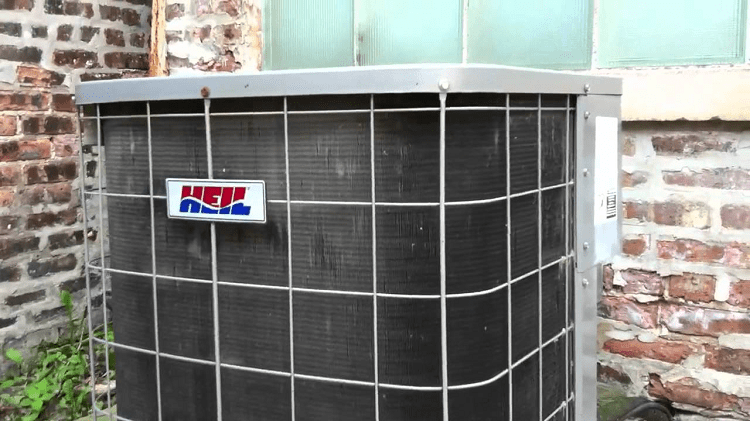 Carrier Pros
Most models have excellent dehumidification capacities
The warranty includes free part replacement
Most Infinity series models are WiFi-enabled
Carrier HVAC systems last for twenty or more years
Carrier Cons
Installation costs are high
Some models struggle to control temperature above 95F
Heil Pros
Most units function normally at low temperatures
Heil gas furnaces are fuel-efficient
Most heat pumps and ACs have debris protection
The brand has budget-friendly prices
Heil Cons
Repairing a Heil HVAC system can get expensive
Some units are loud
The Best Alternatives to Carrier and Heil HVAC Systems
I like to explore all my options before deciding which HVAC system I want to get. This usually involves contacting dealerships of several different brands and acquiring as much information as possible about the models I'm interested in.
The HVAC brands I've listed below produce HVAC systems with similar performance capabilities as Heil or Carrier models, so let's take a closer look at them.
Armstrong Air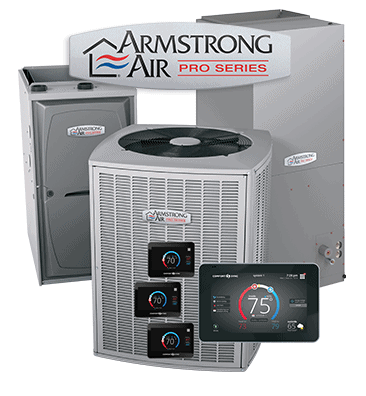 Besides standard HVAC system options, Armstrong Air offers Pro Series systems composed of furnace and heat pump or central AC units controlled through the Comfort Sync A3 thermostat.
The brand's heat pumps, air conditioners, and mini-split selections are limited, as each product category has only a few models. Armstrong Air's gas and oil furnaces have high AFUE ratings, and you can pick a modulating, two-stage, or single-stage model.
Maytag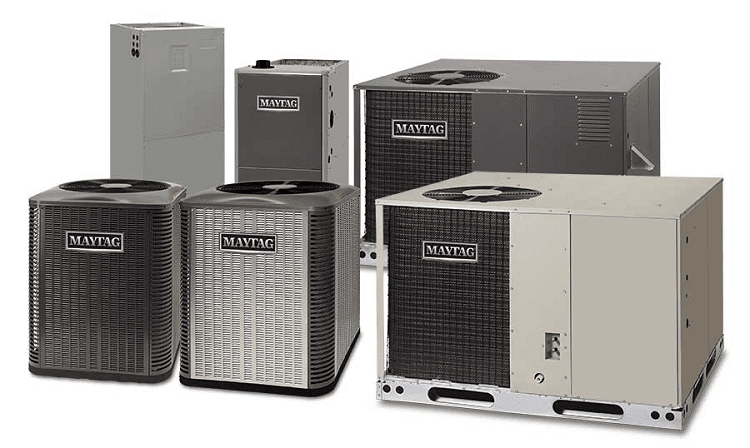 Maytag is the top alternative to the Carrier brand because it is one of the HVAC industry's premier brands. Its products are stylish but robust, so prolonged exposure to extreme weather conditions is unlikely to damage them.
Brand's heat pumps and ACs have high-efficiency ratings, and their SEER ratings range from 14 to 20. Most Maytag gas furnaces have AFUE ratings over 90%, while the company's most fuel-efficient model has a 96% AFUE rating.
Rheem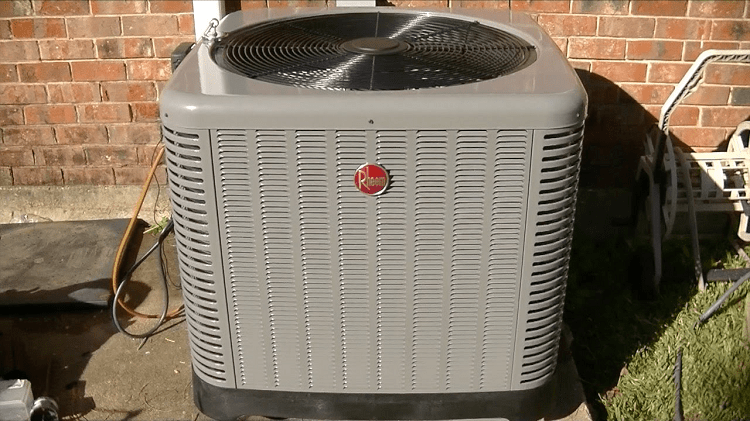 I've always liked the Rheem brand because it manufactures HVAC systems for all budgets. The Prestige series features expensive but highly efficient heat pumps, ACs, and furnaces, while the Classic and Select series offer more affordable models.
Rheem also has a variety of single-zone and multi-zone ductless systems compatible with different indoor unit types. Rheem's furnace models have limited-lifetime heat exchanger warranties, while heat pumps and central ACs arrive with ten-year warranties.
Frequently Asked Questions
Question: Are Installation Costs of Carrier HVAC Systems Higher than the Unit's Price?
Answer: Yes, installing one of these systems is more expensive than the unit itself.
Question: Can I Buy Spare Parts for My Heil HVAC System at the Brand's Dealership?
Answer: Yes, the safest way to obtain a replacement part for Heil's models is to purchase it at a local dealership.
Question: What is Greenspeed Intelligence?
Answer: Greenspeed Intelligence is the Carrier Infinity System's feature that maximizes the unit's efficiency.
Please go through our guide to the best Carrier mini-splits if you want to find out more about the brand's ductless systems.
Final Thoughts: Is Carrier Always a Better Option than Heil?
I think Carrier is always a more reliable choice than Heil if the brand's models are within your price range. Even its entry-level models with seemingly similar performance capabilities to Heil's HVAC systems last longer and perform better in extreme weather conditions.
Heil is an affordable alternative to Carrier, but the low upfront cost can often be deceiving because the brand's models often malfunction and their maximum lifespan is just 15 years.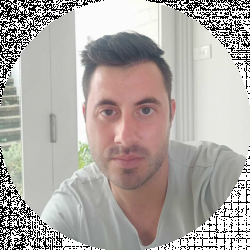 Latest posts by David Borgogni
(see all)