The residential HVAC market is growing at an astounding rate, and its size is expected to exceed the $20 billion mark by 2030. Carrier, Lennox, and Trane control the majority of the global residential HVAC market share.
These companies develop systems with the latest temperature control technologies and tough components. Lennox and Trane manufacture systems that last for decades, but their prices might be overwhelming for most homeowners.
The high cost could be the only weakness of these HVAC manufacturers, but they deliver unparalleled comfort and value in return. Having to choose between top brands isn't easy, especially if you don't consider yourself an expert on climate control systems.
That's where I come in, and in this Lennox vs Trane comparison, I'll walk you through their product portfolios and show you the advantages and disadvantages of choosing either option.
Related article: Rheem vs Trane HVAC systems
Bottom Line Up Front
You cannot make a wrong choice if you decide to buy a Trane or Lennox system. This much I can say with certainty. The rest will depend on the local contractor and the quote they offer for a Lennox or Trane system.
Lennox's models have higher SEER ratings than Trane's, so at least on paper, Lennox is a more energy-efficient option. On the other hand, Trane is considered a more expensive brand than Lennox.
Main Differences Between Lennox vs Trane HVAC Systems
The main differences between Trane vs Lennox HVAC systems are:
Trane heat pumps have Climatuff compressors, whereas Lennox's models come with Copeland compressors
Lennox units use Quantum coils, whereas Trane's systems can have Prima-Flo, Sigma-Flo, or Delta-Flo coils
Trane heat pumps don't have SEER over 20, whereas the most efficient Lennox heat pump has 24 SEER
Lennox utilizes iComfort communication technology, whereas Trane's units are compatible with ComfortLink communication systems
You might also like: Lennox vs American Standard HVAC systems
Key Specifications
| | | |
| --- | --- | --- |
| Brand | Trane | Lennox |
| Average product lifespan | 20 years or more | 20 years or more |
| System efficiency | Medium or high | High |
| Refrigerant types | R-454b, R410a | R-454b, R410a |
| Noise level | 75dB or less | 70dB or less |
| Warranty coverage | Limited lifetime warranty and ten-year part warranty | Limited lifetime warranty and ten or twelve-year part warranty |
| Latest price | Check the latest prices here | Check the latest prices here |
The Main Characteristics of Trane and Lennox Systems
Lennox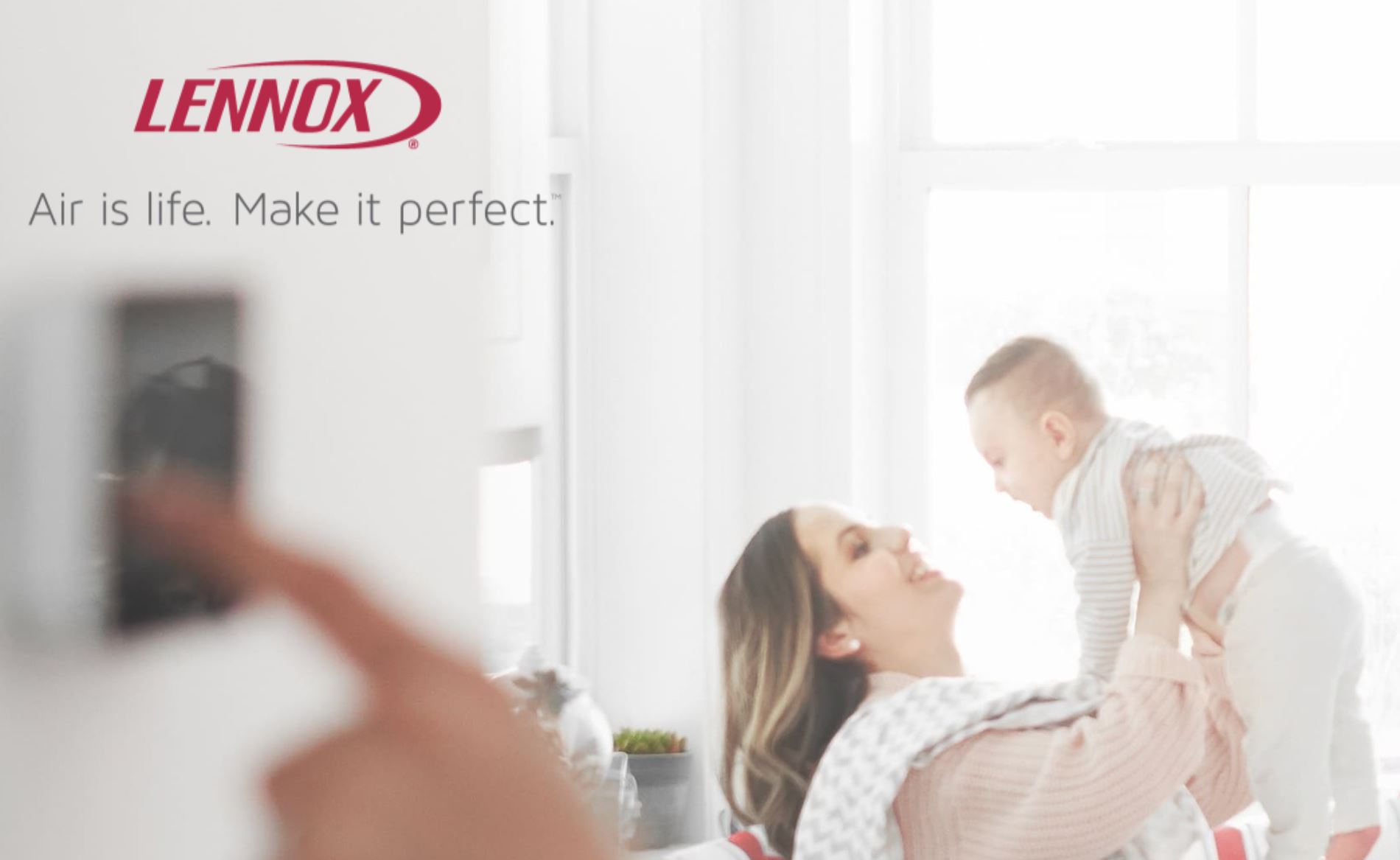 It's hard for me not to think about how far the HVAC industry has come when I look at the history of Lennox International Inc. A small machine repair shop launched in 1895 grew into one of the world's largest manufacturers of climate control systems.
Today, the company generates billions of dollars of annual revenue, and most of its income comes from residential HVAC systems. All brand's systems are manufactured in the United States, except Merit series models that are made in Mexico.
This bit of information shows just how much Lennox cares about the quality of its products. Its heat pumps, furnaces, and central air conditioners are a popular choice for luxury real estate because of their superior performance capacities.
In addition, they're equally reliable in hot and cold climates, as they ensure the home's power consumption remains low when temperatures plummet or rise over 90F.
Check also: How to find the best heat pump
Key Features
Lennox units provide excellent protection against airborne allergens
The brand offers six packaged units
Thermostats don't have on-board protection against power surges
Lennox garage heaters are energy-efficient
Quantum coils are resistant to rust
US residents are eligible for financing plans
Outdoor components of Lennox systems are quiet
Lennox units exceed DOE 2023 requirements
Product Categories

I often hear homeowners say they cannot afford a Lennox system, but I think this is only partially true.
Let me explain.
The brand releases its models in three series. Dave Lennox Collection and Elite Series units are indeed ill-suited for tight budgets, but systems from the Merit series aren't so expensive. These models aren't so pricy as the rest of Lennox's portfolio, and most of them are Energy Star qualified.
So, besides a completive price, systems from the Merit series can also offer moderate energy savings. Elite Series and Dave Lennox Collection models are better if you need a two-stage or variable-speed AC, furnace, or heat pump.
Lennox offers just two oil furnaces, but its assortment of gas-powered models is much more versatile. You'll have to settle for one of just six ductless systems if you'd like to get a Lennox mini-split.
See also; The best Fujitsu mini-splits
Tonnage and Coverage Area
I believe that approaching the unit sizing with utmost care is the best way to maximize your investment. Lennox distributes its products through its dealership network. Hence, contacting a local dealership is the first step you should take before you decide to buy one of the brand's products.
In addition to assisting you in estimating your home's heating and cooling demands, Lennox dealerships can also help you learn more about the available system sizes for specific models.
You cannot find this information on the manufacturer's website, so talking to a contractor is the only way to inquire about sizing options available for the model you'd like to install in your home.
On average, a heat pump needs around 30 BTUs to reach the selected room temperature in a 1sq/ft of space in a moderate climate, while gas furnaces generate around 45 BTUs to heat the same size area.
You can use these numbers to get a general idea about the size of the unit you need and prepare for the meeting with a Lennox contractor.
Seasonal Efficiency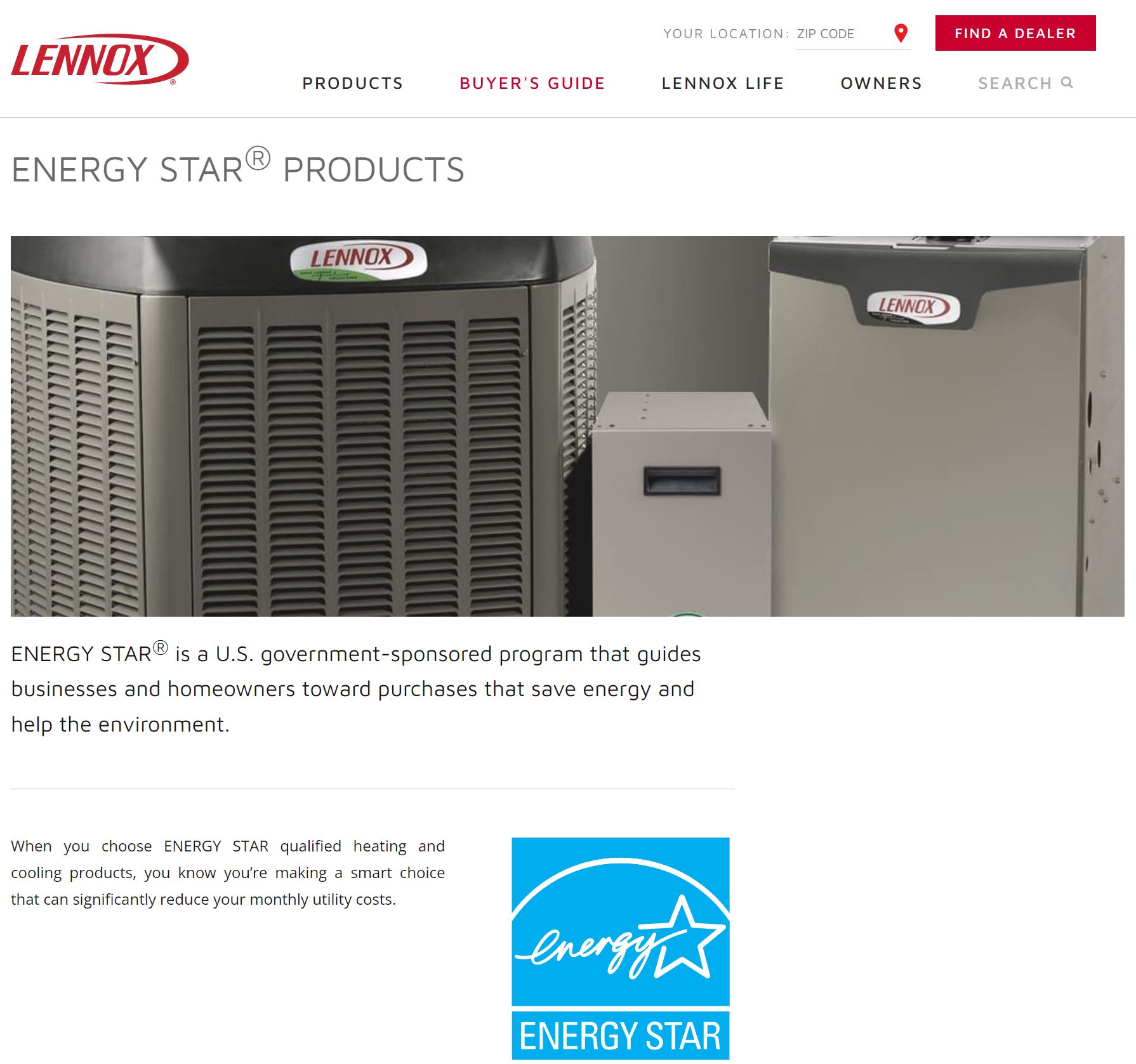 A quick comparison of the Lennox SL25XPV and Trane XV20i, the most efficient heat pump models these brands currently offer, shows that Lennox is a more energy-efficient option. The SL25XPX has SEER 24, while the Trane XV20i has SEER 20.
Lennox's unit has a higher HSPF rating than Trane's, indicating it generates more year-round savings. Sliding to the bottom of the lineup in the heat pump category also reveals that Trane's units aren't as efficient as Lennox's.
However, the situation in the air conditioner category is slightly different since none of the Trane models has SEER lower than 14.5, while the Merit Series 13ACX model has SEER 13. Although both brands manufacture high-efficiency furnaces, Lennox has a slight advantage in this category.
Moreover, 75% of Lennox's portfolio has already been adjusted to meet the DOE's 2023 efficiency regulations.
You might also like: The Best AC Units for Sheds
Brand Reputation
The dependability of Lennox HVAC systems should be the least of your concerns. The company has built and maintained its reputation for over a hundred years by producing units that provide homeowners with peace of mind.
Dave Lennox Collection products have ten-year parts and compressor warranties even if they're not registered, while systems from the Elite and Merit Series have five-year base warranties on all components.
Registering a Lennox product activates the Extended Warranty Coverage that protects all parts, including compressors, for ten to twelve years, and you can choose between 20-year and lifetime heat-exchanger warranties.
The company offers Comfort Shield labor warranties through its distributors that cover repair costs for up to twelve years. It's important to note that obtaining spare parts for Lennox HVAC systems isn't always easy, and in some cases, it can take weeks.
Trane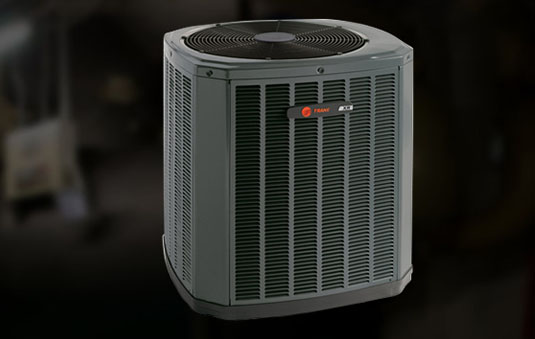 Even though it was founded ten years before Lennox, Trane didn't join the HVAC industry until 1916. More than a century later, Trane systems are used to air condition the Kremlin, the Statue of Liberty, the Washington Monument, and countless museums, operas, and financial institutions.
Its residential systems are widely accepted as some of the best in the market because they're efficient and durable. I think Trane systems make sense for homeowners living in coastal areas or regions with scorching summers and long cold winters.
All products go through rigorous testing that involves spraying their coils with salt for 2,000 hours in real-life conditions to ensure low corrosion levels. Moreover, Trane models come with steel cabinets that withstand exposure to extreme temperatures.
Hence, you probably won't have to replace a Trane HVAC system for two decades or even longer.
Check also: Bryant vs. Trane HVAC systems
Key Features
All Trane heat pumps have Climatuff compressors
Most units have programmable thermostats
The company plans to switch to the R-454B refrigerant in 2023
Low power consumption
Smart systems connect to the Trane Home App
Warranties for some Trane products are transferable
The company offers financing plans with low payments rates
Product Categories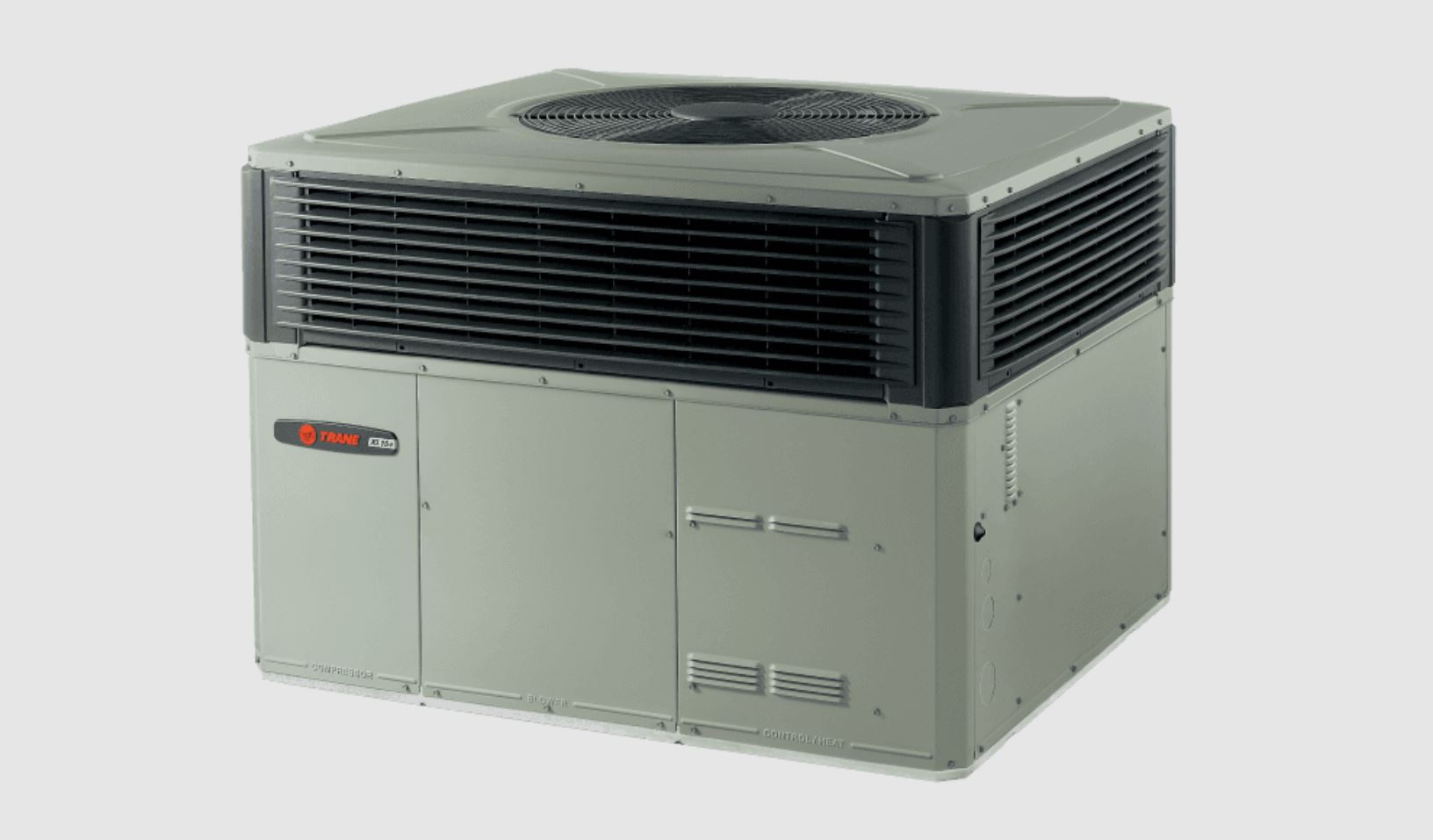 All Trane systems fall into the traditional split system, packaged units, mini-split, and indoor air quality categories. Lennox and Trane have nearly identical portfolios since Trane doesn't offer garage heaters.
The heat pump and central AC categories have less than twenty products combined, and Lennox gives you slightly more options in these categories. Both brands are less than ideal if you're searching for a ductless system because they have a limited assortment of models.
I think that going through Trane's ductless units can be useful if you need a multi-zone system with cassette or floor-mounted indoor air handlers. Also, both brands have versatile gas furnace collections, so I don't think finding the model that fits your needs will take long.
The most notable difference between Trane and Lennox is that Trane's products don't come from different series.
You might also like: York vs. Trane HVAC Systems
Tonnage and Coverage Area
There are over a thousand Trane dealerships in the US, and most states have multiple distributors of the brand's HVAC systems. Hence, you don't have to estimate the unit load suitable for your home alone because the technician at the local dealership can do the estimation for you.
Size charts on Trane's website can help determine the tonnage options available for a particular model. Most ACs and heat pumps have between two and five tons, while ductless models have outputs in the 9,000 BTU to 60,000 BTU range.
The highest load of a Trane gas furnace is 140,000 BTUs, and you can use them in spaces under 3,000sq/ft. All brand's models perform well in cold weather, but climate still affects their coverage. So, among other things, the correct unit size will depend on where you live and how well your home is insulated.
Related article: Daikin vs. Trane HVAC Systems
Seasonal Efficiency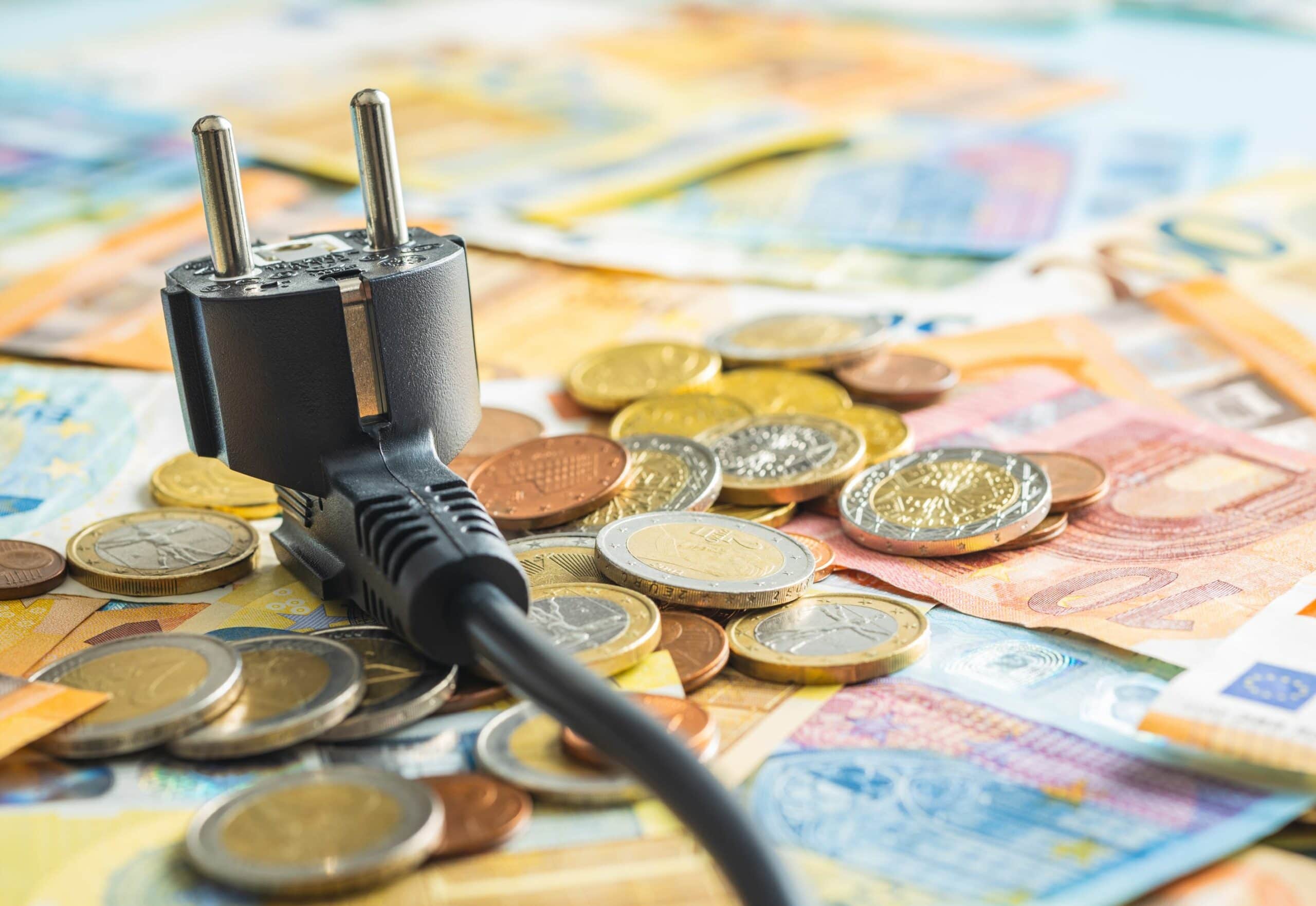 As I already established, Trane's HVAC systems aren't as efficient as Lennox's. This might make you think its models will draw a lot of power and increase your utility bill, which couldn't be further from the truth.
Almost all Trane heat pumps and ACs have Energy Star certificates that vouch for their energy-saving potential. Even the brand's entry-level units don't need a lot of power to keep the room temperature at a comfortable level.
However, I'd like to remind you that the amount of power HVAC systems need to run for an hour depends on the size, so a 5-ton unit will draw more electricity than a 2-ton model. The XC95m furnace converts 97% of fuel into heat, and it's only slightly less efficient than Lennox's SLP99V model.
Trane ductless systems can have up to 38 SEER and provide over 60% more energy savings than systems other manufacturers offer.
Brand Reputation
Very few HVAC industry brands can say their products last for a couple of decades. Trane is one of these brands because of its detail-oriented approach to product development. Every component is tested before the company approves it for commercial use.
As a result, Trane systems don't corrode quickly, even if they're frequently exposed to salt, rain, or heat. The brand's warranty coverage isn't extensive, as the base warranty expires after five years. In addition, you only have sixty days after installation to register your unit and extend its warranty to ten years.
All Trane warranties are transferable to new homeowners, but you must pay a fee and complete the transfer within two months after you sell the property.
Check also: Ruud vs. Trane HVAC Systems
Lennox vs. Trane – Pros and Cons
Trane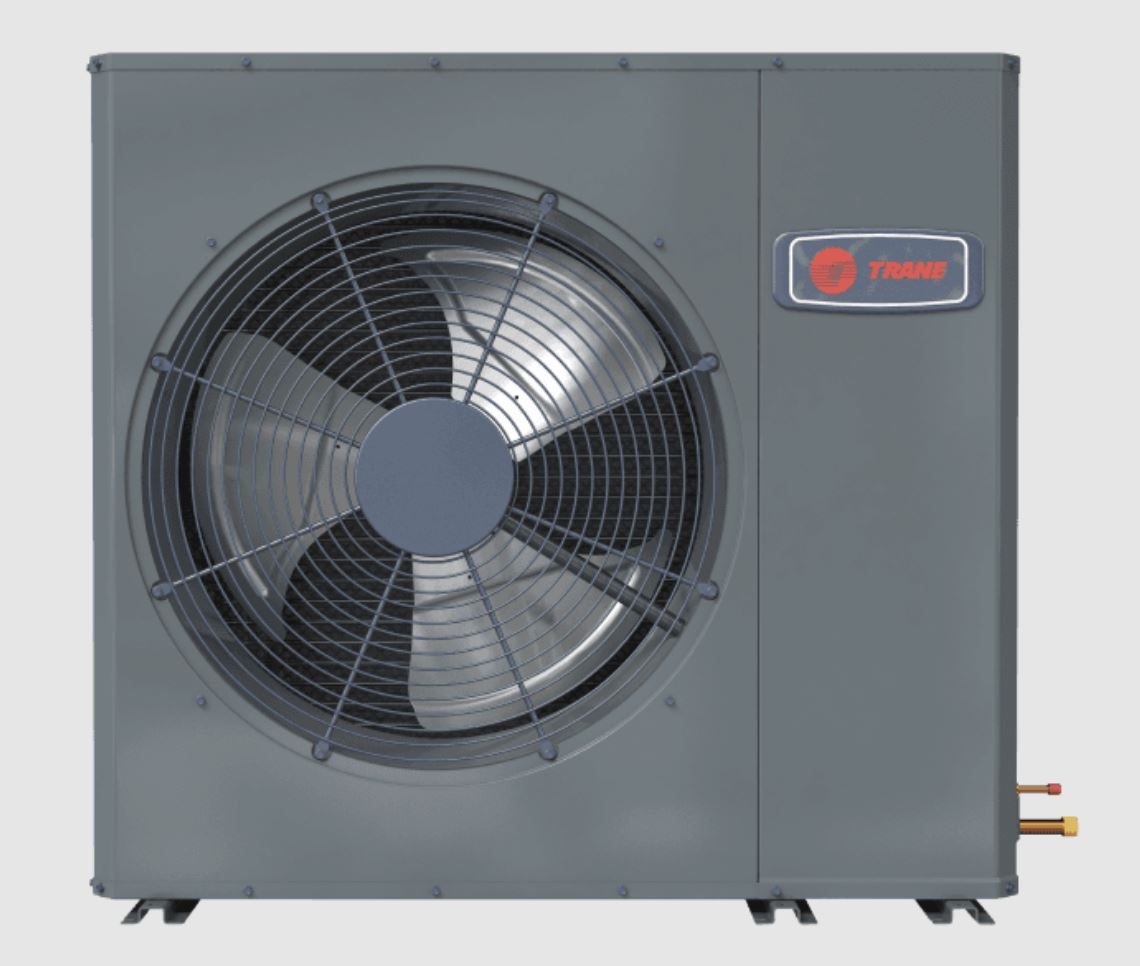 Pros
WeatherGuard accessory is compatible with all heat pumps and ACs
Smart Trane systems are compatible with Alexa and Google Home
High-quality components
Some outdoor cabinets have sound insulation
Cons
Expensive labor costs
All systems have high upkeep requirements
Lennox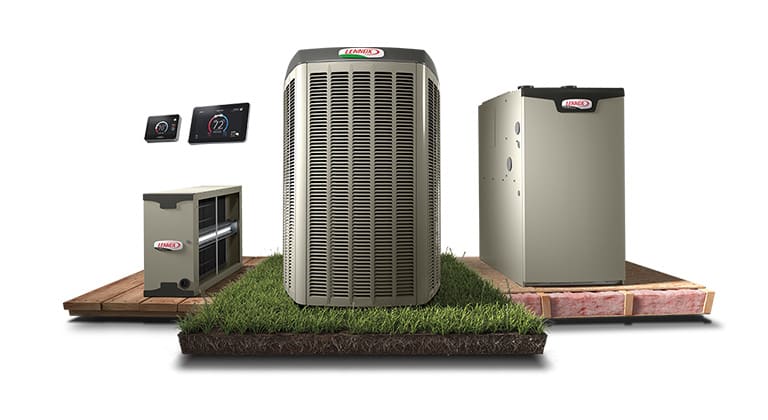 Pros
Most Lennox meet the new DOE efficiency regulations
Lennox makes some of the most efficient HVAC systems on the market
All units have advanced air filtering capabilities
Some models have twelve-year parts warranties
Cons
Finding spare parts for Lennox HVAC systems can be time-consuming
The Best Alternatives to Trane and Lennox Brands
Only a few HVAC brands can compete with Lennox and Trane, so exploring your options in the same price tier won't take much time.
Looking at the systems their closest competitors offer might help you get a better warranty or find a more affordable solution with similar features as the Trane or Lennox model you have at the top of your list.
Here are a few brands that should be on your radar if you're searching for a high-efficiency HVAC system.
Carrier
Infinity systems, the line of Carrier's premier products, let you control air humidity and temperature and enable you to get rid of air pollutants.
Their seasonal ratings are similar to the models from the Dave Lennox Collection, which means a Carrier Infinity model can save you thousands of dollars in cooling and heating expenses over its lifetime. In addition, these units have higher SEER and HSPF ratings than most Trane models.
American Standard
You should check the American Standard's portfolio if Trane's product lineup is too limiting for you. Both brands are subsidiaries of the same company, which means their systems use identical parts.
Moreover, their best heat pump and AC units have the same seasonal ratings, and several models allow users to adjust their settings and run diagnostics from an app. Both brands offer products in the same price range, but American Standard is slightly more expensive.
Goodman
Even though it's considered a budget-friendly brand, Goodman produces efficient HVAC systems. Its premium AC model is more efficient than any Trane model in this category, but the brand's products can't compete with Lennox's systems.
Goodman can be an interesting choice if you need a gas furnace because it offers more than ten models with AFUE ratings over 90%.
Frequently Asked Questions about Lennox and Trane HVAC Systems
Question: Do I Have to Install a Surge Protector on a Trane HVAC System?
Answer: Installing a surge protector on an HVAC system will ensure its thermostat and circuit board cannot be damaged after a power outage.
Question: Does Lennox Manufacture Dual-Fuel Systems?
Answer: Yes, the brand makes models that automatically switch between electric and gas power sources.
Question: What is the Maximum Temperature the Outdoor Cabinet on Trane HVAC System Can Withstand?
Answer: Trane's conventional split systems come with cabinets that withstand exposure to temperatures over 100F.
Do you need spare parts for your HVAC system? Our guide to the best online places to buy HVAC parts online will help you find them.
Final Thoughts
I can't say that Lennox is a better brand than Trane, even though its products have higher efficiency ratings. In my opinion, both manufacturers offer excellent products that can control the temperature in your home at a relatively low cost.
Their products last more than most HVAC systems made by other brands and have corrosion-resistant components. Buying one of Trane's or Lennox's models is a safe investment that will pay off long before you stop using the unit.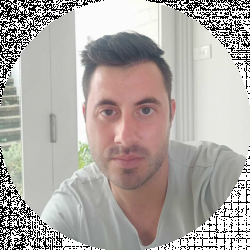 Latest posts by David Borgogni
(see all)