Most heat pumps and mini-splits have advanced safety features that automatically detect refrigerant leakage or protect the system's internal components from freezing temperatures. Despite this, the AC unit recalls list is constantly updated due to component failure that threatens user safety.
All brands reserve the right to withdraw their products from the market to address the issues that might affect their performance or put users in harm's way. Manufacturers of air conditioning systems usually distribute their products through licensed retailers.
Hence, consumers can end up purchasing recalled AC units even though the manufacturer has recalled them. Keeping track of the latest recalls can be tiring, which is the reason why we're going to take you through the AC unit recalls list and help you figure out if you already own a recalled AC.
Check out our guide to cooling systems to learn more about different options you can use to control room temperature in your home.
What is a Product Recall?
Companies and governments have the right to remove a product from the market if they detect a deficiency or a potential safety hazard. In addition, several regulatory bodies can mandate a withdrawal of specific goods to protect public safety.
Most mandates are issued by Consumer Product Safety Commission (CPSC) and Food and Drug Administration (FDA) agencies. Recall mandates can reflect negatively on a company's reputation and sales, which is why most brands recall their products voluntarily.
Brands usually return products to the market after addressing the issue that affected their performance or caused a safety concern. For example, air conditioners are typically recalled because their fans overheat or if a fire risk is detected.
In the most recent AC recall, models released between 2004 and 2018 were voluntarily removed from the market by their manufacturer due to repeated reports of faulty power cords and fan motors.
Please browse through our guide to the best thermostats you can use to control HVAC systems or check out the following guide to learn how to find the best replacement fan motors for your AC.
AC Unit Product Recall Initiation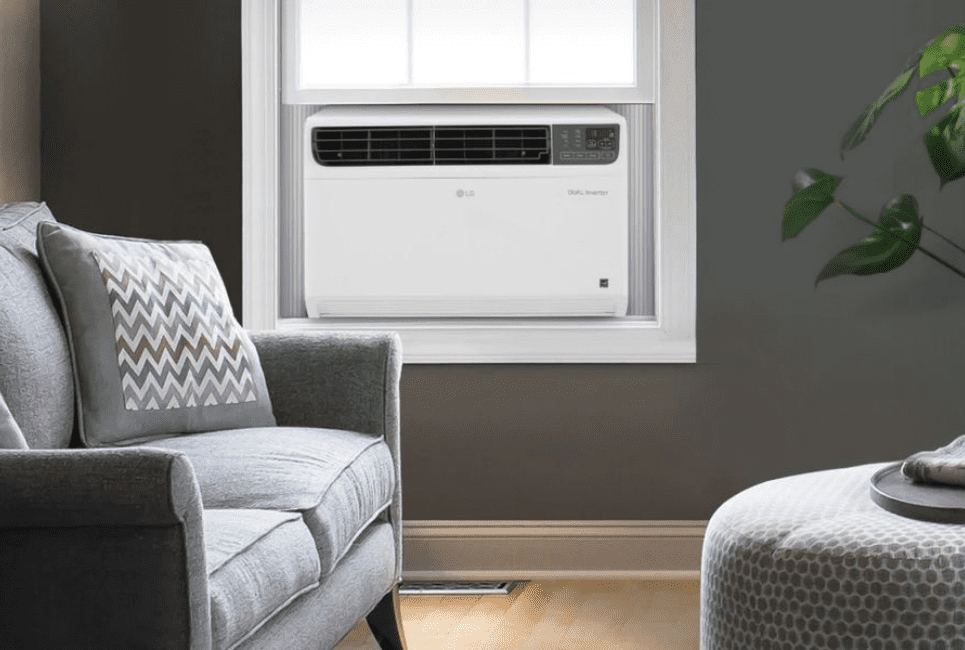 Product recall takes place in several stages, but the actual steps of the procedure depend on the product and state laws. However, the process usually starts after one or more product consumers submit a complaint to a regulatory body such as the CPSC or FDA.
The validity of the claim is investigated by a competent authority that informs the manufacturer of its findings. If a product is found to be defective, companies can withdraw it from the market voluntarily and attempt to fix the problem that initiated the complaint.
It is a common practice to set up a helpline for the owners of a recalled product so that they can get detailed information about how they can repair, replace or return the product in question.
A product can be returned to the market after the issue has been resolved, although it isn't uncommon to recall the same product multiple times. Our guide to HVAC tools can help you discover the tools you can use to repair your air conditioning system.
Do All Recalled ACs Have to be Replaced?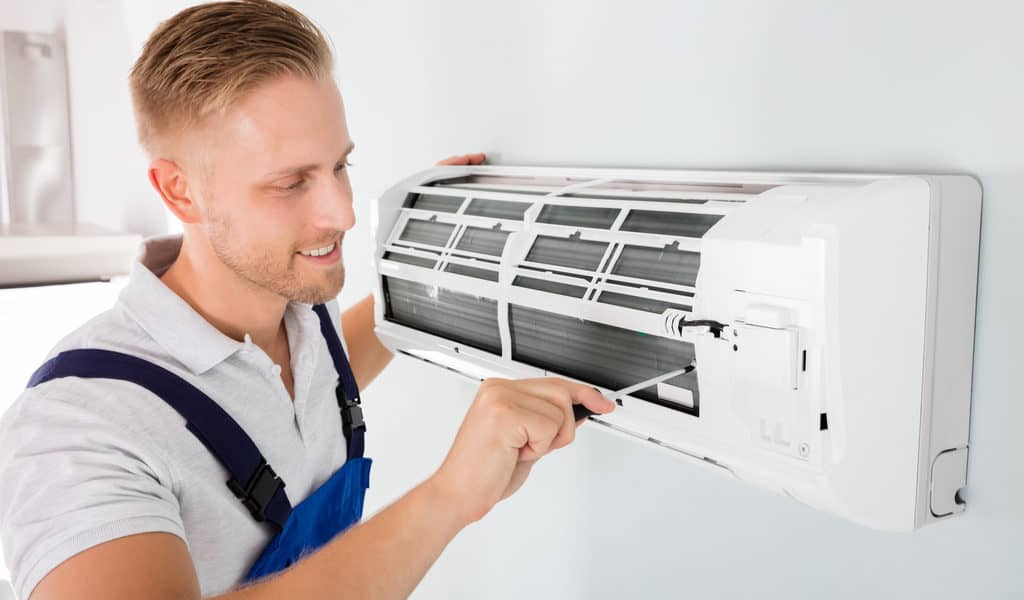 The short and simple answer to this question is no. In most cases, an air conditioning system can be repaired easily, and there's no need to get a new one.
However, you shouldn't attempt to repair a recalled air conditioning system before contacting the manufacturer and learning more about why a specific product was recalled.
As we already noted, all industry-leading brands have info lines that are readily available to consumers, and you need to get in touch with the company's representatives to find out which steps you have to take to continue using your AC safely.
Most companies repair defective air conditioning systems free of charge, but you must contact the manufacturer of recalled products to determine the exact steps you need to take to have your AC repaired.
You should also distinguish between recalled and discontinued products since a company reserves the right to return recalled products to market while discontinued products are no longer in production.
Read our guide on how to get started in HVAC if you're considering a career in this field.
What to Do If Your AC Model Was Recalled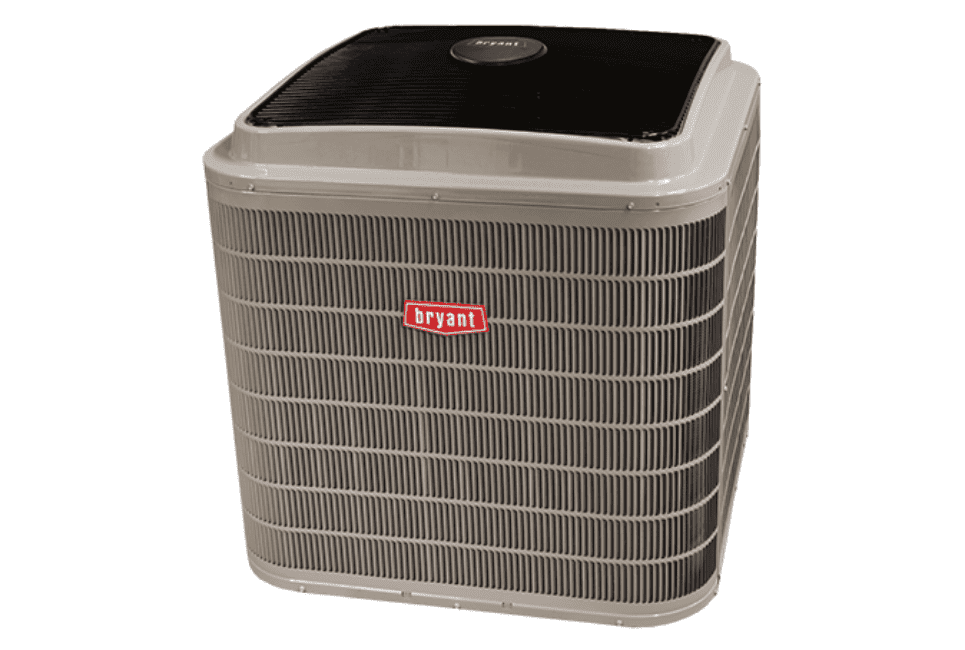 Determining if the AC model you have was recalled isn't difficult since you must check the model number. However, a brand rarely recalls an entire series of products. Instead, the common practice is to recall only defective units.
For instance, Bryant's Extreme series contains more than ten different models, but only 280ANV024, 280ANV036, 280ANV048, and 280ANV060 were recalled on May 11, 2017.
Some manufacturers contact the owners of their products as soon as they decide to recall an AC unit and inform them of the potential dangers of using that product.
However, this is not standard practice, and in most cases, consumers have to reach out to the manufacturer to find out how they can repair their air conditioning system. The CPSC gives all recalled units a unique recall number, or a similar body, making tracking down recalled ACs easy.
Browse through our Carrier mini-split model guide to learn more about the cooling and heating systems this brand offers.
Which Types of AC Units are Recalled?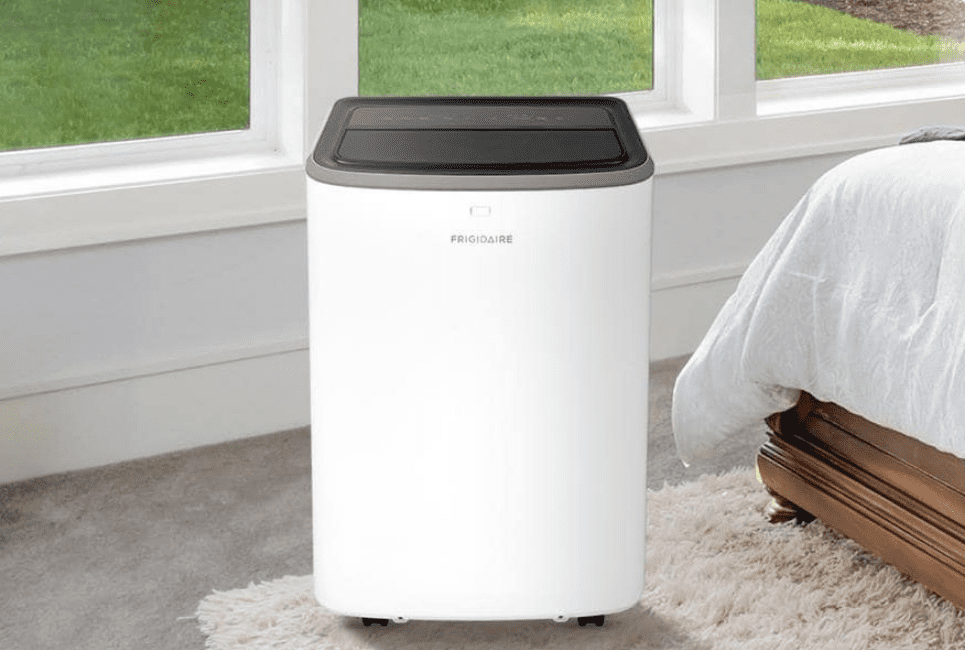 All types of air conditioning systems, whether a heat pump or a portable AC like the Frigidaire FFPA0822U1, can be recalled if a regulatory body determines that they contain deficiencies that can endanger the consumer's safety.
ACs manufactured by brands such as General Electric, Comfort-Aire, Amana, Bryant, Carrier, or Goodman have all recalled heat pumps, mini-splits, window ACs and other types of air conditioning systems in the last two decades.
The recall period can last up to ten years, but CPSC doesn't specify how long a particular AC unit will be withdrawn from the market. Most brands release recalled products as soon as they find a suitable remedy.
Overheating and problems with the power cable are some of the most common reasons to recall an AC unit. However, outdoor moisture accumulation and heating element displacement were also stated why AC units were recalled.
Go through our guide to vertical window air conditioners if you're looking for an AC unit that's easy to install.
Retailers Offering Recalled AC Units
Distribution of recalled products is prohibited and punishable by the law, even if the recall was made voluntarily. This legislation is relatively new, as there was no limitation on selling recalled goods before the Consumer Product Safety Act of 2008.
Retailers offering recalled goods face penalties of up to $100,000 per product, and companies like Home Depot, Meijer, or Best Buy have all paid millions of dollars in fines for selling recalled units.
Most recently, PTAC Crew and PTAC USA sold more than 700 AC units after their recall was announced publically, and all models were initially released between 2004 and 2018. Goodman, Amana, or Career were among the brands who recalled the AC units these retailers sold to consumers.
Hence, you need to check if an AC model you're interested in was either discontinued or recalled before you decide to purchase it. Browse through our guide to the best 5-ton heat pumps to find a cooling and heating system for your home.
The List of AC Unit Recalls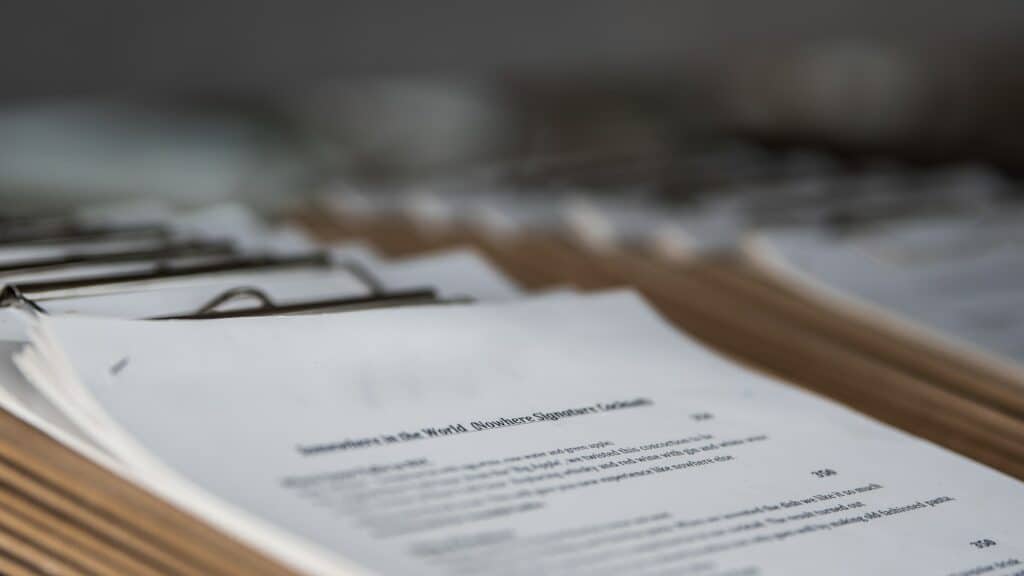 Keeping track of the latest product recalls isn't very difficult since you can subscribe to the CSPC's mailing list and receive frequent updates on the latest AC unit recalls.
AC unit recalls don't happen often, and manufacturers often inform the owners of the products of their decision to recall a specific model. Hence, going through the list of AC unit recalls is only important if you want to buy a refurbished air conditioning system.
We've put together a list of AC units that their manufacturers have recalled in the last two decades, so let's take a closer look at it.
Goodman and Amana PTACs
Models produced by these two brands were recalled in 2018, 2016, 2014, 2008, and 2004 due to issues related to the safety of the power cords, outdoor fan motors, and safety switch failures caused by clogged filters.
Manufacturer recall notice numbers #18-113, #16-102, #14-263, #08-602, and #04-229 refer to PTACs produced by Goodman and Amana. The remedy, in most cases, is relatively simple because it involves the replacement of an old power cord.
A repair kit that an authorized technician should install is the remedy for issues caused by overheating of the outdoor fan motor. Recall number #13-715 refers to Amana's packaged gas or electric heating and cooling units with the APG154911541BA model number
Carrier PTACs
Packaged terminal air conditioners and packaged terminal heat pumps manufactured by Carrier have been recalled in two instances, in 2019 and 2017. Besides Carrier's models, the recall number #17-094 also involves ACs manufactured by Fast and Bryant brands.
Each of the eight recalled ACs posed a fire hazard due to overheating the power cord, and the company provided a free power cord replacement to solve the problem. The recall notice number #20-009 was issued after six reports of heat pumps catching fire.
In all cases, the problem was caused by a malfunctioning outdoor fan motor, and the remedy involved the replacement or repair of the malfunctioning component.
Reports of moisture accumulation next to the AC's heater and failure of the electric components were the reasons why GE issued recall notices number #16-025 and #11-247. The recall number #11-247 also refers to AC manufactured by the Sharp brand.
The company's recommended remedy involved an on-site repair performed by a licensed technician. There is no information regarding GE's plan to return the recalled models to the market.
Trane PTACs
Trane has issued recalled notices on several occasions, in 2001, 2004, 2005, 2006, and 2014. The latest recall notice number #14-737 affected 37 models of the brand's XB300 air conditioning system.
All recalled models posed an electric shock hazard because they didn't have ground screws that featured two threads required for efficient grounding. Owners of these air conditioning systems were asked to contact the brand directly or contact the service dealer to schedule a free repair.
Frequently Asked Questions
Question: Can I Get a Refund for a Recalled AC Unit?
Answer: The terms of a recall depend on the company. Most brands offer to repair the defective component or replace the entire unit for free. However, refunds are not common, and you need to check if the company is willing to compensate you for the defective AC.
Question: What is the Most Common Reason to Recall an AC Unit?
Answer: Safety is the most common reason why companies decide to recall their AC units.
Question: Should I Continue Using a Recalled AC Unit?
Answer: No, you should stop using an AC unit as soon as a recall notice is issued and contact the manufacturer for further instructions.
Question: What Happens if a Recall Repair Fails?
Answer: The manufacturer will have to replace your AC unit free of charge if the same component keeps failing after a recall repair was performed.
Final thoughts
It is impossible to know if a new AC unit purchased from a licensed distributor will have a defective part that can endanger your safety. Therefore, the manufacturer should cover the repair or replacement costs if it decides to recall an air conditioning system model you purchased.
However, you won't be eligible for free replacement or repair of the system if you purchased a refurbished model that has already been recalled. Therefore, you should visit the CPSC's website before you decide to buy a mini-split or heat pump to check if the model you want to get was recalled.
You won't be fined if you purchase a recalled product, but you might not be able to fix it for free. Did you find our AC unit recall list useful? Let us know in the comments or continue reading our guide to the best 5-zone mini-splits if you need a whole-house cooling and heating system.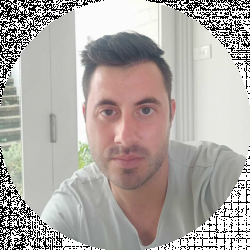 Latest posts by David Borgogni
(see all)