One of the greatest advantages of mobile homes is that they allow you to live in different climates throughout the year. But, if you don't want to change your place of residence every time temperatures rise over 90F, you should consider getting one of the best mobile home air conditioner units.
These cooling systems aren't much different from those designed for regular homes, except duct cooling systems that are too robust for mobile homes. Consequently, the unit you choose has to be adjusted to the type of mobile home you have regarding size and energy efficiency.
So, in this article, we're going to take you through different types of mobile home air conditioner units and help you choose the best model for your home. Also, you should go through our guide to cooling systems if you want to learn more about their properties.
At a Glance – The 5 Best Mobile Home Air Conditioner Units
Types of Mobile Home Air Conditioner Units
The term mobile home can refer to a trailer, RV, caravan, or manufactured homes that come in several sizes. All these different types of homes have in common is that their insulation is far from perfect.
This suggests that keeping a mobile home cool is paramount if you plan to spend a summer in it. There are four types of cooling systems you can use in mobile homes, depending on the size of the area and the available space.
Through-the-wall or window air conditioners – The output capacity of these cooling devices is usually below 1 ton, as they're primarily used to regulate the temperature in one room. Through-the-window models are generally more portable than the units installed through the wall, as you can move them from one window to another.
Ductless mini-splits – The outdoor component of the system can be connected to multiple indoor air handlers enabling you to cool an entire mobile home. The only downside is that the output of these units is too large for most RVs and trailers.
Portable air conditioners – The lightweight construction and a set of wheels enable you to move these air conditioners from one room to another whenever you want. Opting for a portable air conditioner will also spare you the trouble of installing the cooling system in your mobile home.
Heat pumps for mobile homes – If you're already using a furnace to heat your mobile home, you should consider connecting a heat pump to it. However, this option is only suitable for manufactured homes because its components are too bulky to be installed on a trailer or an RV.
Read our guide to the best 5-ton heat pumps if you're searching for a cooling system for a regular home.
Calculating the coverage area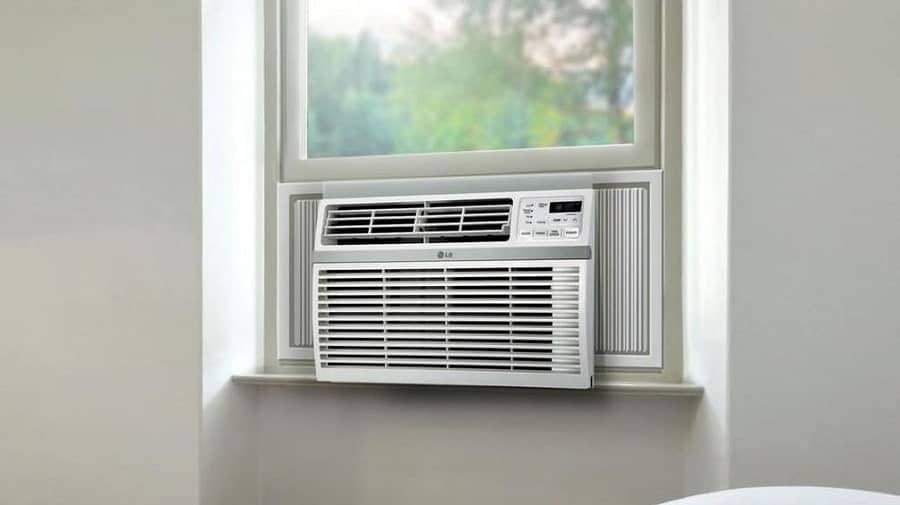 An average RV offers between 200sq/ft and 250sq/ft of living space, while high-end models can have up to 450sq/ft of living space. You won't have too much trouble cooling this type of mobile home with a through-the-wall or portable AC in either case.
On the other hand, manufactured homes are significantly larger, as double-wide models can have more than 2.000sq/ft of living space. Therefore, the AC unit you choose should have a coverage area that matches the size of your mobile home.
The output of cooling systems is measured in British Thermal Units or tons if a unit has an output larger than 12.000BTUs. For example, a 1-ton AC has a maximum output of 12.000BTUs, and its coverage range is around 550sq/ft.
So, to cool a 2.000sq/ft manufactured home, you're going to need a 3 to 4-ton AC unit, but keep in mind that cooling systems have different coverage ranges despite having the same output.
Check out our guide to humidity control systems for more information on controlling air humidity levels in your mobile home.
Understanding the energy efficiency ratings
The amount of power a cooling system consumes can be a limiting factor that ultimately determines which air conditioner unit you can install in your mobile home.
This is particularly important if you want to install a cooling system in a trailer or an RV because these types of mobile homes usually don't have access to a utility grid. Hence, you'll need a generator to power the unit whenever you can't connect it to the power grid.
The energy efficiency of most types of cooling systems is rated through their seasonal energy efficiency ratio. The SEER is calculated by dividing the unit's cooling output during hot months and its energy consumption during the same period.
It is worth pointing out that some types of AC units for mobile homes don't have a SEER rating, but you should still try to find out how energy efficient they are. Read our guide to mini-split systems to learn more about their cooling capabilities.
Storage and maintenance requirements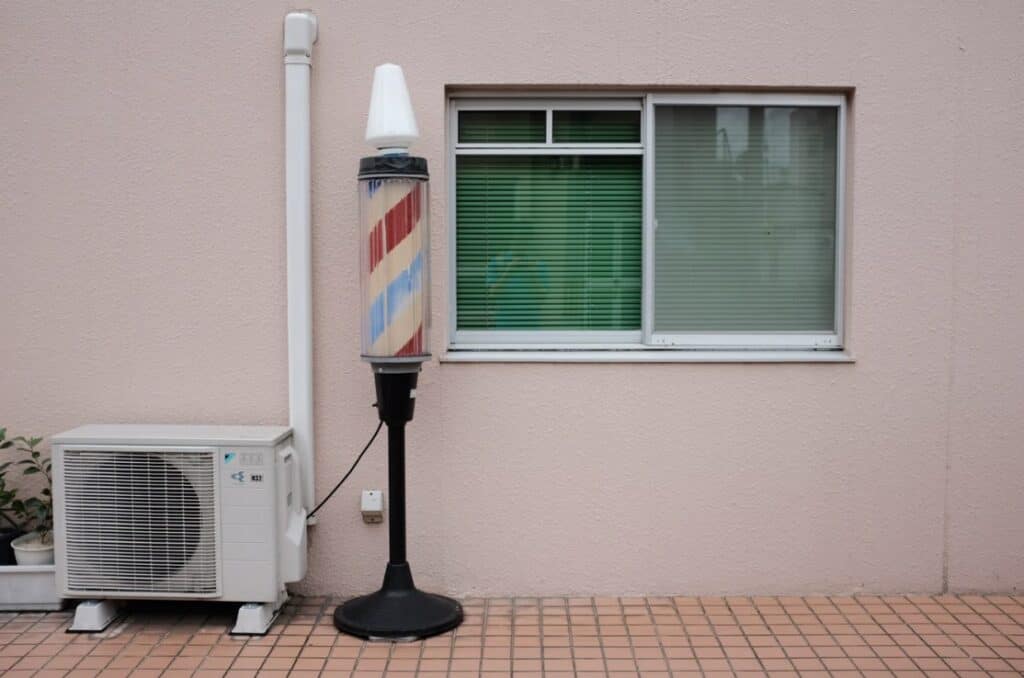 The AC unit will occupy space on the floor unless you opt for an installed model in the window or on the wall. RVs and similar types of mobile homes offer a limited amount of living space, making it difficult to find the space where you're going to keep the AC unit while you're not using it.
Cooling systems suitable for manufactured homes will occupy a lot of space as the indoor air handlers are usually installed on the wall.
Nonetheless, these systems require frequent maintenance to replace their filters, check for refrigerant leaks and keep the indoor coil clean. A licensed technician should service your AC unit, which increases the cost of its upkeep.
That's why you should try to find out how much the upkeep of a particular model costs before you decide to install it in your home. Then, go through our guide to the best HVAC tools if you want to service the AC unit in your mobile home on your own.
Estimating the installation costs
When buying an air conditioner unit, you should add the installation costs to its actual costs. A trained professional must install heat pumps and mini-splits because connecting their outdoor and indoor components or sorting out the wiring is an overwhelming task for a DIY enthusiast.
Portable or through-the-window air conditioners are a better option if you want to avoid covering the installation costs. You just have to place them at the desired location and connect them to a power source to start using them.
Also, these AC units can be moved easily from one room to another, which enables you to place them where you need them.
Depending on the type of mobile air conditioner, you can spend anywhere between $500 and $2500 for the unit. You should add up to a thousand dollars for models that require professional installation.
Check out our guide to the best GE portable air conditioners if you're looking for a way to cut down on installation costs.
The most important things to consider while choosing a mobile home air conditioner unit
Countless factors can influence your choice of mobile home air conditioner unit, but arguably the most important one is the type of mobile home you have. The range of cooling system options for manufactured houses is much wider than the cooling options for trailers or RVs.
Also, the size of each mobile home is different, and you must get a powerful unit to supply cooling to an entire home. Let's go through some of the most important factors that can help you get the right AC unit for your mobile home.
The mobile home air conditioner type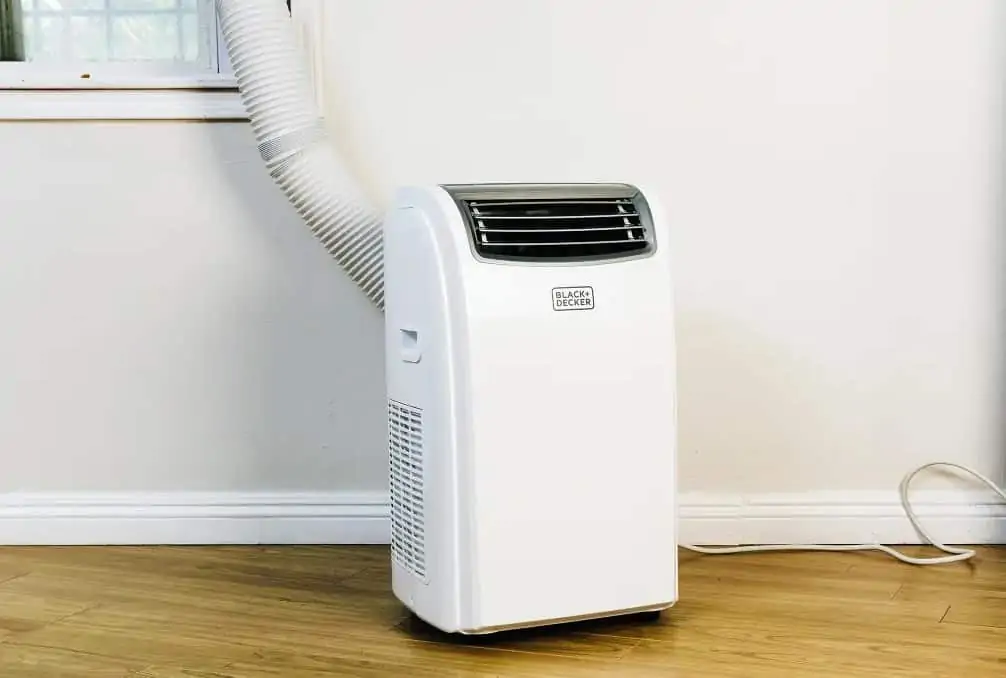 One of the first things you'll have to decide is which type of cooling system you want to get. Knowing the size of the area you want to cool can help you make this decision since there's no need to purchase a complex cooling system with a huge coverage range if you just want to cool your bedroom during the night.
You should also try to figure out how you're going to power an AC unit in your mobile home before you decide to buy it.
The unit's features
Almost all AC units have specific sets of features, so some models allow you to gradually increase or decrease the airflow speed, while others can only operate at a constant speed.
Going through the list of the model's features will provide you with the information you need to determine if the unit is the right fit for your mobile home.
If you want to keep the room temperature at the same level at all times, you should opt for a programmable AC unit, but you shouldn't spend extra money on a model that has this feature if you just want to use the cooling system occasionally.
The complexity of the installation process
Heat pumps or mini-splits are notoriously difficult to install, and you must hire a reliable contractor to ensure these systems are going to work properly. Unfortunately, this only adds to their already high price tag because the installation can cost you several hundred dollars.
Besides, installing these cooling systems takes time, and you have to wait for a while before you can start using them. On the other hand, portable or through-the-window ACs offer an instant solution to heat problems as their setup takes a minimum amount of time and effort.
The durability of the unit's components
Refrigerant leakage, corrosion of metal components, or dirt accumulation on the indoor condenser are some of the most common reasons why AC units fail. However, it is difficult to know how durable the system's components are just by looking at their specifications.
That's why you should consult with the contractor who is going to install the cooling system in your home about the durability of the model you'd like to buy. Also, you should check if the warranty covers the reparation and replacement of the broken components.
The advantages of mobile home air conditioner units
Moderate power consumption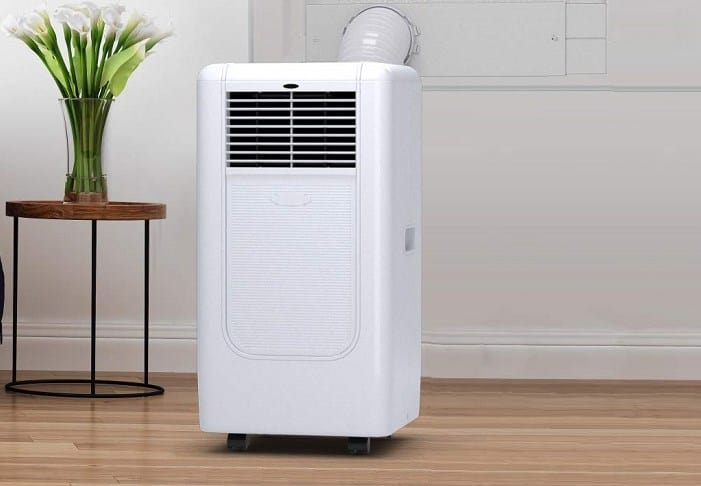 AC units designed for mobile homes are usually energy-efficient, as they don't require vast amounts of power to maintain a constant room temperature. As a result, you can power your mobile home's cooling system with a generator whenever you don't have access to the utility grid.
Cooling capacities are adjustable to the size of the mobile home
You don't have to get an AC unit that is designed to cool huge spaces. In fact, doing so will result in higher power consumption, and it will increase your utility bills. All manufacturers of mobile home AC units offer models in different sizes so that you can choose the one that best matches the size of your home.
Long lifespan
Cooling systems for mobile homes can remain in perfect condition for a few decades if they're maintained properly. Even portable AC units can last for up to ten years, which justifies their initially high cost.
The disadvantages of mobile home air conditioner units
Complicated and expensive installation
Some types of mobile home ACs require professional installation, as charging the system with the refrigerant or connecting the unit to the home's electrical system has to be done professionally. Consequently, the installation of these systems can cost you hundreds of dollars.
Top 5 mobile home air conditioner units
LG Electronics LT0816CER – The best through-the-wall air conditioner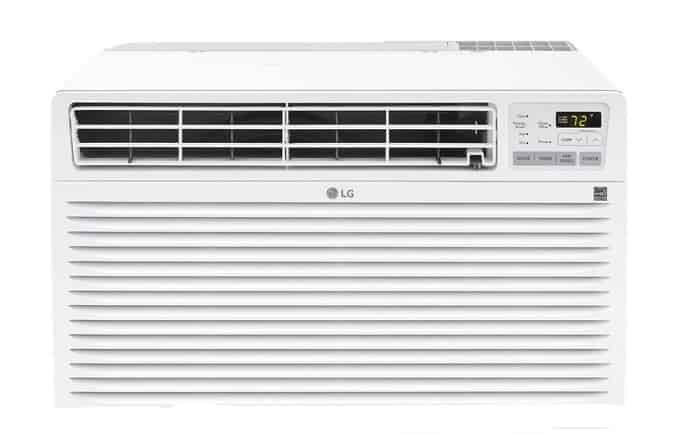 Although it isn't the most aesthetically pleasing cooling solution for your mobile home, the LG Electronics LT0816CER is arguably one of the best through-the-wall air conditioners on the market.
It has a 10.6 SEER rating and 10.7 EER rating, which suggests that it consumes less power than its competitors do. However, this 8.000BTU unit can cool a 330sq/ft area, and you can only use it to control the temperature in one room.
The LG model generates a minimum amount of noise, and it won't disturb your sleep if you leave it running during the night.
Pros
Reasonably priced
3 fan speeds
Energy Star Qualified
Features a remote
Cons
Small coverage area
No built-in air humidifier
MRCOOL DIY 12HP 115b – The best mini split air conditioner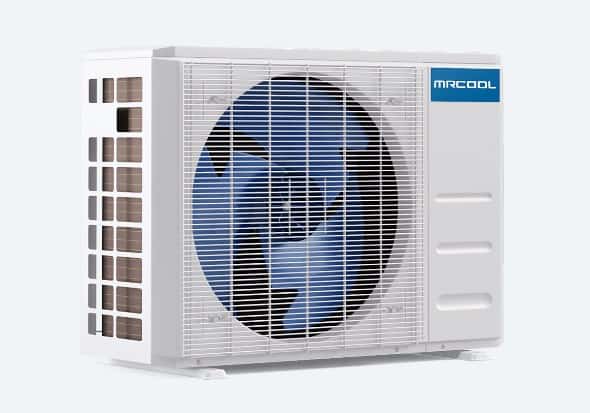 You can choose between 12000, 18000, and 24000BTU versions of the MRCOOL DIY 12HP 115b mini-split systems and pick the option that best fits your mobile home. In addition, this model ships with pre-charged 410 Quick Connect line sets that don't require professional installation.
The unit is equipped with a leakage alarm that alerts you in case the refrigerant starts leaking and a corrosion-resistant condenser. You can control the mini-split with an iOS or Android app or opt to connect it to your digital assistant.
Pros
Available in different sizes
Simple installation process
Excellent remote control options
The unit can cool rooms to 5F
Cons
5-year warranty
Very expensive
Honeywell TC10PEU – The best portable air conditioner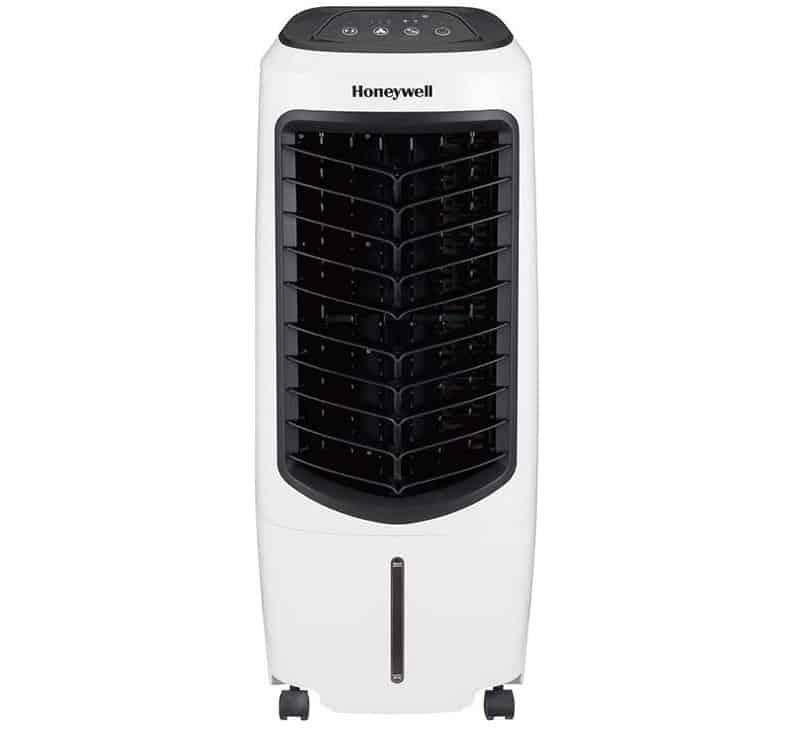 The variable speed portable air conditioner like the Honeywell TC10PEU is an excellent option for portable homeowners who don't want to overspend on a cooling system. The unit weighs a bit more than 11lbs and features a set of wheels that enable you to move it effortlessly.
The Honeywell TC10PEU has a washable dust filter that collects dust particles and prevents them from reaching the inside components. The unit's maximum airflow is limited to just 214 CFM, and its maximum coverage area is only 130ft/sq.
Pros
Low upkeep requirements
No installation required
Instant targeted spot cooling
It comes with a remote
Cons
It doesn't have an energy-saving timer
Short warranty period
StyleCrest Revolv RSHQ364 – The best heat pump for mobile homes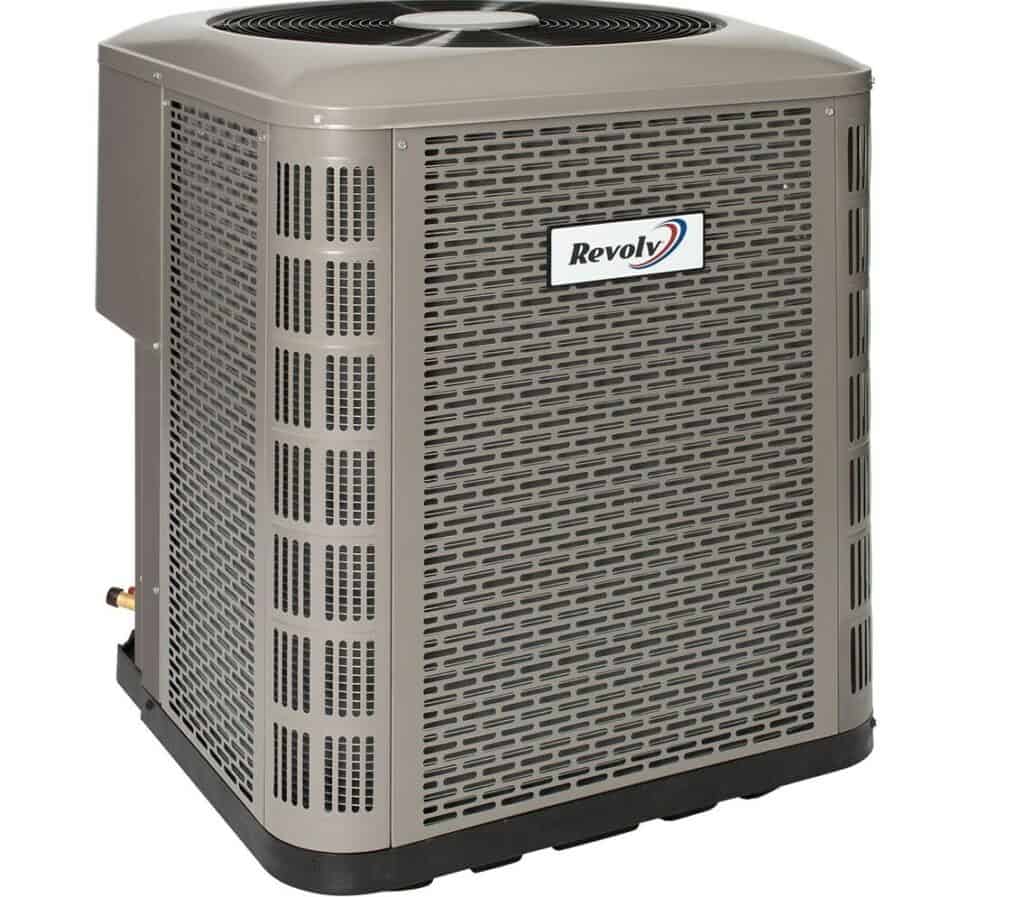 Designed specifically for mobile homes, the StyleCrest Revolv RSHQ364 heat pump can provide cooling for large spaces. The AccuCharge system has pre-charged line sets that simplify the installation process, but you shouldn't install the unit by yourself despite this.
This 3-ton heat pump is fitted with micro-channel coils that maximize its efficiency and reduce the refrigerant volume in the system. In addition, the unit can operate at just one speed, which prevents you from making intricate temperature adjustments.
The manufacturer offers a 1-year labor warranty that ensures you can repair all of the unit's parts for free and 5-year coverage for all cooling system components.
Pros
Excellent SEER rating
Great coverage range
Linesets are pre-charged
Removable louvers make servicing the unit easier
Cons
The unit can't operate at different speeds
No remote control options
Carrier Infinity® 24ANB1 – The best central air conditioner for mobile homes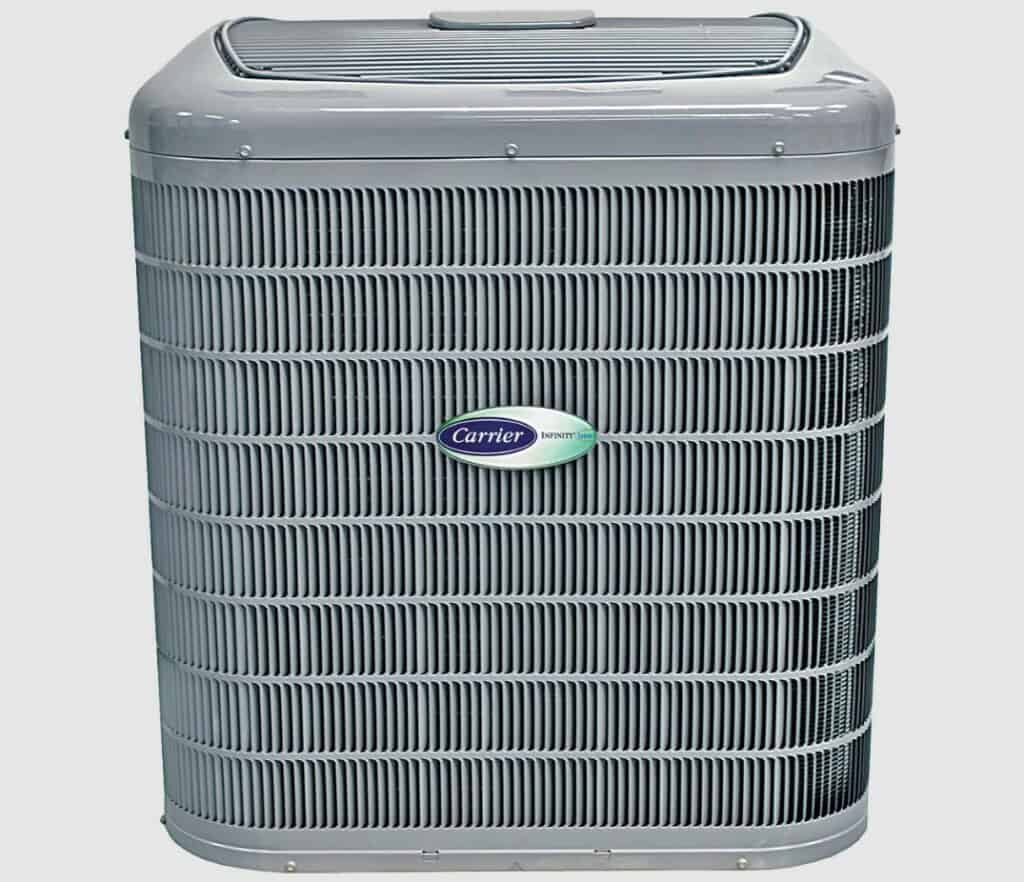 With the 19 SEER rating, the Carrier Infinity 24ANB1 is one of the most energy-efficient central air conditioners for mobile homes on the market. This two-stage air conditioner is Energy Star certified because it consumes significantly less electricity than its competitors do.
What's more, the unit is available in multiple sizes, and you can choose the size that is best suited for your needs.
Its silencer system design and compressor sound blanket ensure it generates a minimum amount of noise. At the same time, the humidity control features let you choose how humid the air in your mobile home is going to be.
Pros
A two-stage compressor allows for speed adjustments
It doesn't generate a lot of noise
Excellent humidity management
10-year warranty
Cons
Complicated installation process
Bulky indoor and outdoor components
Frequently asked questions about mobile home air conditioner units
Question: Do weather conditions affect the efficiency of mobile home AC units?
Answer: Yes, they do. An AC unit will consume more power to maintain the set room temperature on extremely hot days than on days with moderate temperatures.
Question: Can I power a mobile home AC unit with a solar panel?
Answer: You will need multiple solar panels to generate enough electricity to power a mobile home AC unit with solar energy.
Question: Are all mobile home AC units programmable?
Answer: You cannot program all mobile home AC models, and if you want the unit to switch on or off at set hours, you must check if it's programmable.
Question: What is the lowest temperature of a mobile home AC unit?
Answer: The lowest room temperature you can create with a mobile home unit depends on the model, and some systems can reduce temperatures to 5F.
Our verdict: Which mobile air conditioner unit is the best?
Regardless of the type of mobile home you have, a cooling system will make a living in your home much more comfortable. The market is saturated with a multitude of options that offer different sets of features and coverage areas.
We recommend choosing the Carrier Infinity 24ANB1 or the MRCOOL DIY 12HP 115b if you need a cooling system for your manufactured home. An option like the Honeywell TC10PEU is a great choice if you need a unit that can keep your RV or travel trailer cool at night.
Which of the best mobile home air conditioner units are you going to choose? Let us know in the comments or continue reading our guide to the best 4-ton heat pumps if you need a cooling system with an extensive coverage range.
Read more:
Best Amana Portable Air Conditioner Picks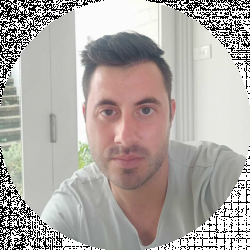 Latest posts by David Borgogni
(see all)