In case you own an RV that doesn't have a furnace, you'll have to ensure that the vehicle has the supporting infrastructure before considering different furnace options. Moreover, you won't have a broad spectrum of options at your disposal since only a few brands offer propane RV furnaces.
So, in this article, I'll walk you through the essential aspects you need to consider while choosing the best RV furnace and recommend several models than can keep you warm during your winter boondocking expeditions.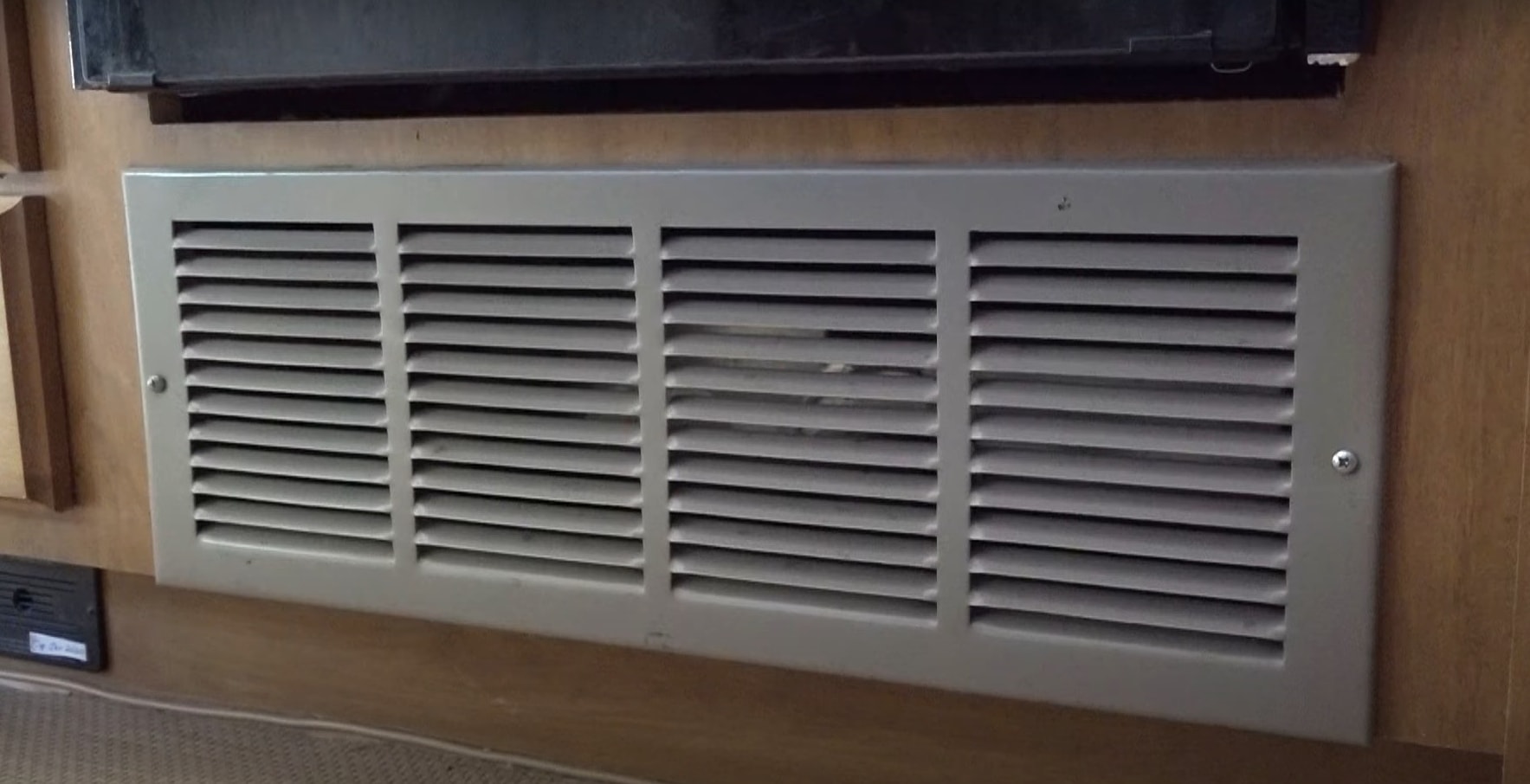 Bottom Line Up Front
Truma, Dometic (ex-Atwood), and Suburban are some of the most reliable RV furnace brands, and you can hardly make a mistake if you opt for a model produced by any of these brands.
I recommend the Truma Combi Eco furnace because this model doubles as a water heater during the summer and serves as an RV's primary heat source during winter. Models like Dometic DFMD35121 or Suburban 2456A can be a good option if you need a furnace with a high BTU output.
See also: How to find the best water heater system
My Top Picks at a Glance
What Is an RV Furnace?
The standard RV heating options usually include gas furnaces and heat pumps, while only a handful of RV models utilize electrical heating. Furnaces use propane as fuel, meaning an RV needs to have a tank where the fuel for the furnace can be stored.
The term RV heater is often used interchangeably with RV furnaces which often causes confusion as these two heating options aren't the same. Most RV heaters run on electricity, while only rare models have a propane gas connection.
Moreover, their coverage is significantly smaller than the coverage offered by RV furnaces, which is why they're primarily used as a local heat source. It's important to note that starting and running a propane furnace without electricity isn't possible.
RV furnaces are equipped with 12V batteries that supply the power to the ignition and the vents, so it's paramount to keep the batteries charged at all times. Besides supplying heat to an entire RV, furnaces protect water supply lines and collection tanks from freezing.

RV Furnace Components
Manufactures sell different parts of RV heating systems separately, and a propane furnace is just one component of a complex system.
I think that DIY furnace installation attempts can be dangerous even if you have a basic understanding of how your RV's heating system works since a minor mistake can cause thousands of dollars of damage.
Being familiar with the key components of your RV's heating system can make choosing a furnace easier, so let's take a brief look at the vital parts of these systems.
Burner – This component is essentially a combustion chamber. It looks like a curved pipe located within the furnace's air exchanger. The heat generated by this part warms the cool air that is then distributed to different parts of the vehicle.
Furnace fans – RV heating systems utilize several fans to circulate the air within the system and dispose of noxious gasses.
Ducts – RV's vent registers are connected to the furnace with ducts that are usually located under the floor.
Vents – All RV furnace heating systems have intake and exhaust vents that supply fresh air and remove gases and water vapor from the system.
Thermostat – Controlling the temperature in the RV without a thermostat is impossible. This component has complex wiring, and you shouldn't attempt installing it yourself.
See also: How to find the best thermostat
RV Furnace Sizes
Checking the dimensions of the furnace model you're interested in is a mandatory step you need to take during the selection process. Your RV has a compartment where the furnace should be located, so the physical dimensions of the replacement model you want to get have to fit the size of the compartment.
The furnace's physical size shouldn't be confused with its heating output. The model's maximum heating output measured in British Thermal Units (BTU) is commonly referred to as the furnace's size. The standard heating output of RV furnaces varies from 9,000 to 60,000 BTUs.
The dimensions of the area you want to heat will determine the size of the furnace you need to get. However, you should keep in mind that some RVs don't have well-insulated walls or double windows, and they can't retain all the heat a furnace generates.
I don't think estimating the RV furnace size on your own is advisable, as you can easily end up with a model that is either too small or too big for your vehicle. Furthermore, you should get a model with the same heat output if you're replacing an old RV furnace.
See also: How to find the best heat pump
Fuel Consumption
Several factors can affect the furnace's fuel consumption. The heating frequency, RV's size, and the quality of the vehicle's insulation are some factors that can influence the furnace's fuel consumption. Hence, a 20lbs tank that holds around 4.6-gallons of propane can last several days or a few weeks.
On average, an RV furnace needs a gallon of propane to generate 92,000 BTUs, which means that a model with a maximum heat output of 48,000 BTUs per hour can run continually for a couple of days on four gallons of fuel.
This means that you'll have to replenish your fuel supply often since propane tanks with more than 100lbs are bulky, and you may not be able to fit them in your RV.
It's worth noting that the efficiency of most RV furnace models hovers around 60%, as a considerable amount of heat is lost through the system's exhaust.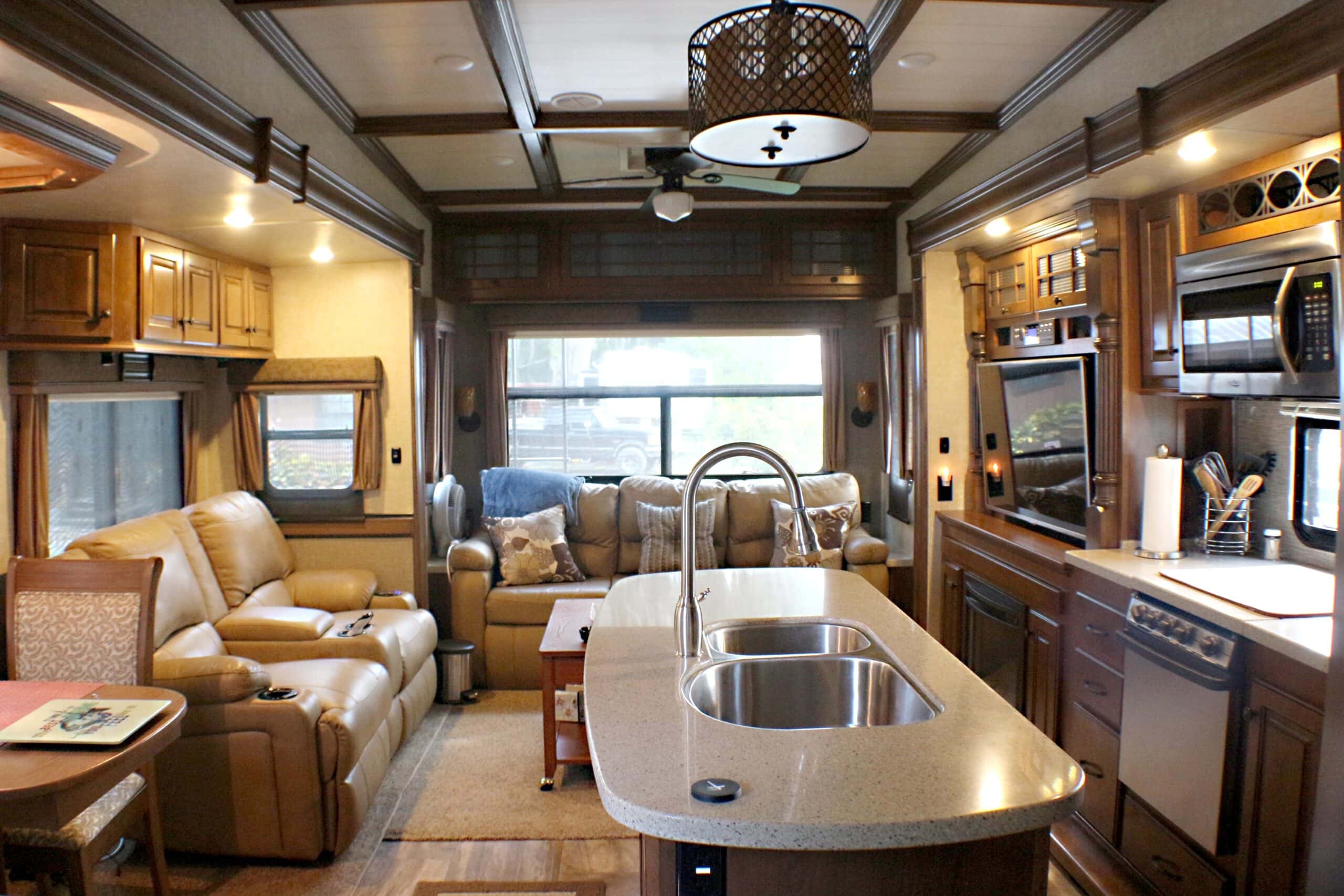 See also: How to find the best furnace blower
Upkeep Requirements and Affordability
Performing a basic maintenance check every few months doesn't take a lot of time, and it ensures that the RV's heating system is functioning seamlessly. Also, switching on the RV furnace periodically will help you detect any signs of part failure.
Here are a few maintenance tasks that will help you keep your RV's heating system in perfect condition:
Keep the batteries warm and charged – You won't be able to start an RV furnace if the battery is empty. Moreover, cold weather can drain the battery quickly, so you should always have a spare battery ready if the one you're using runs out while the furnace is working.
Remove dust and insects from vents – Exhaust and intake vents are easily accessible as they're located on the RV's exterior, so cleaning them every few months doesn't require much effort.
Make sure that the carbon monoxide detector is working properly – All RV heating systems powered by propane must have a carbon monoxide detector because inhaling CO2 can be lethal. Hence, testing this part often is paramount for your safety.
Prices of RV furnaces vary from less than $300 to $2,000, depending on the model's features and heating capacity.
See also: Furnace transformer replacement guide
Selection Criteria
Finding the best RV propane furnaces wasn't a challenging task because only a handful of brands offer models suitable for use in mobile homes or recreational vehicles. However, each of the industry-leading brands offers a variety of models with different sets of features.
I utilized several parameters to choose the models that have the most to offer to RV owners, so let's take a quick look at them.
Heating output – The furnaces I included in this article can generate between 11,000 and 60,000 BTUs per hour, and they're suitable for both small and large RVs.
Price range – This parameter has enabled me to identify the models that can fit low and high budgets.
See also: Guide to bromic heaters
Top 8 RV Furnaces
Truma Combi Eco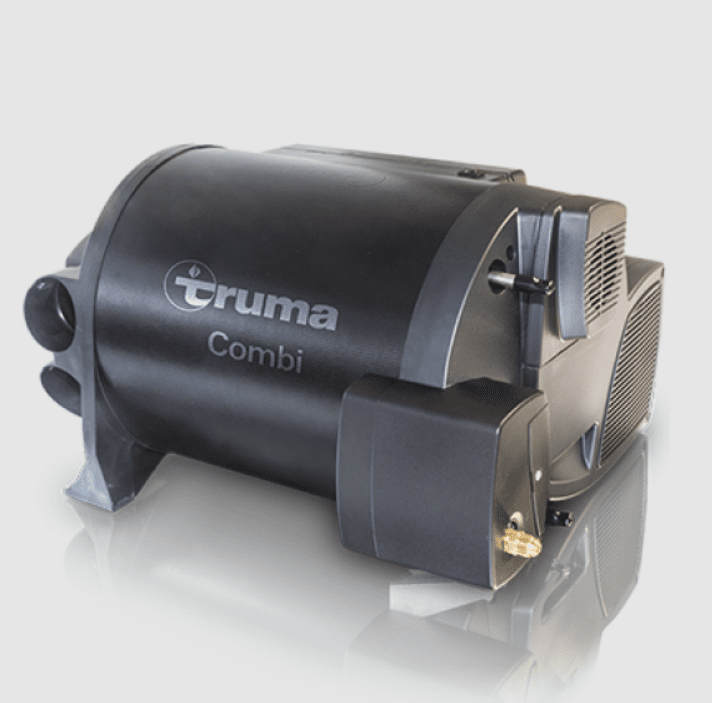 With a maximum heating output of 14,300 BTUs per hour, the Trauma Combi Eco is an excellent fit for medium-sized vehicles. Besides regulating the temperature during the winter, this furnace can function as a water heater throughout the year.
This Truma's model doesn't generate noise while operational, it evenly distributes the heat throughout the RV, and it has a 90% efficiency rating. Moreover, the furnace has compact dimensions, and you can install it under a bed or in a closet.
Pros
It heats 2.6-gallons of water in less than twenty minutes
Even distribution of warm air throughout the vehicle
It doesn't break down quickly
It weighs just 35lbs
Cons
The furnace is sold separately from other heating system components
Ashley Hearth DVAG11L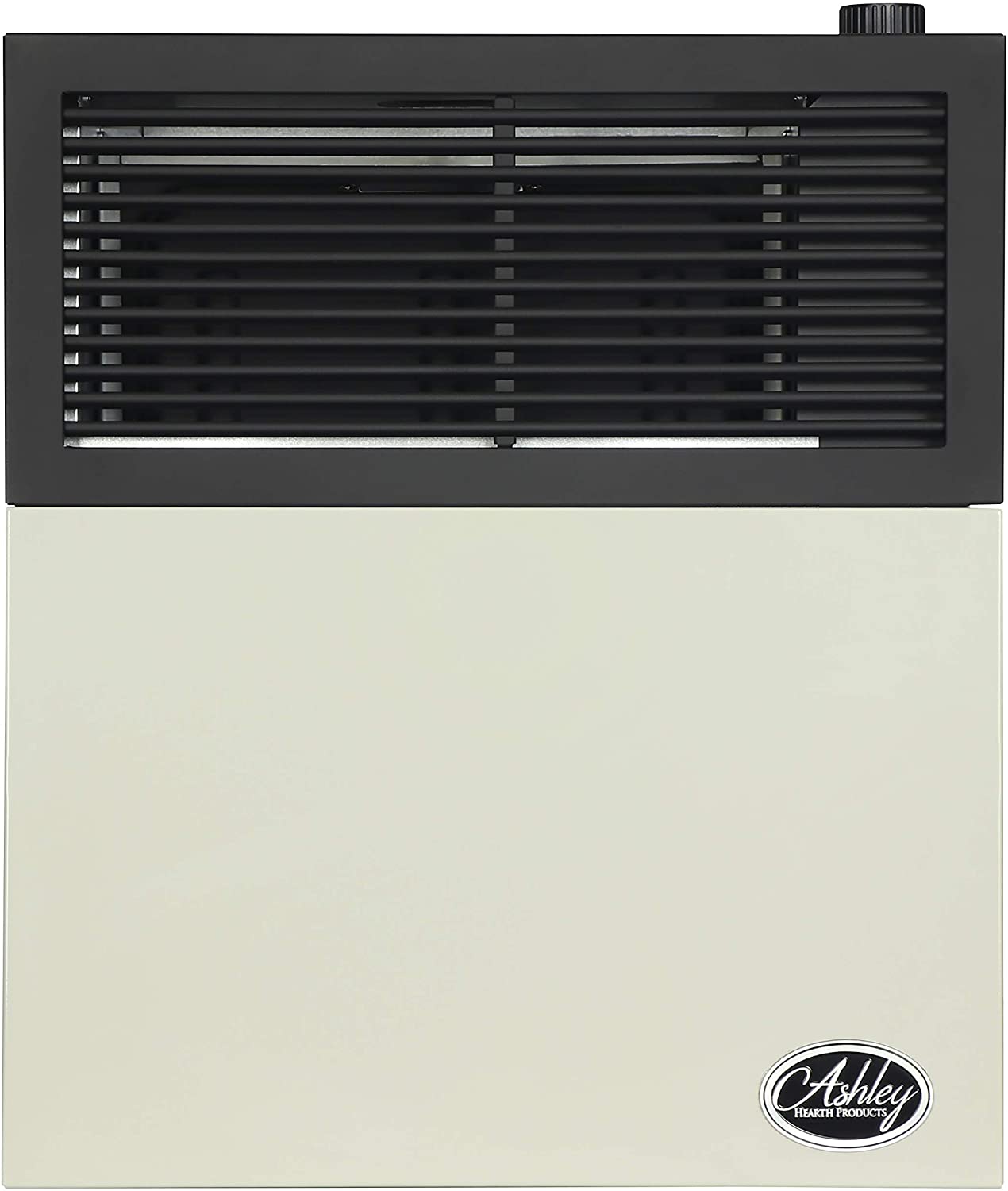 I saw the Ashely Hearth DVAG11L furnace for the first time in my friend's RV. We were driving through the Sierras in late November, and to my surprise, this furnace managed to keep us warm throughout the entire journey.
The Piezo lighting mechanism enables you to start the furnace in just a few seconds, and the sealed burn system prevents the air from reaching the gas flame. This model comes with an adjustable vent system that fits walls up to 10-inches thick.
Pros
The furnace arrives with the installation kit
Adjustable heat output
It measures just 20×17.5×6.75 inches
Good value for money
Cons
It can't heat spaces larger than 375sq/ft
Dometic DFMD35121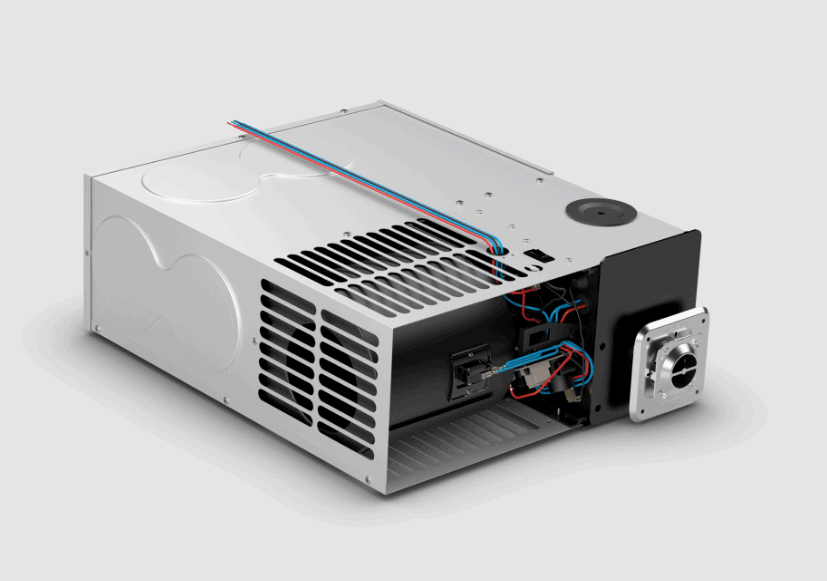 You should consider getting a model like the Dometic DFMD35121 if you're searching for a replacement for your RV's old propane furnace. This Dometic model is compatible with standard duct configurations and supports the horizontal and vertical installation.
The furnace's maximum heating output is 35,000 BUTs per hour, so the chances are that it won't struggle to keep your RV warm even in extremely cold conditions. The model is equipped with a 12V DC battery that powers its ignition and the heating system's vents.
Pros
Low air turbulence
Safe connection to the fuel supply
It can last for more than ten years
Compatible with several Dometic thermostats
Cons
This model's size might be too big for some RVs
Suburban 2504ABK Nt-20Seq Furnace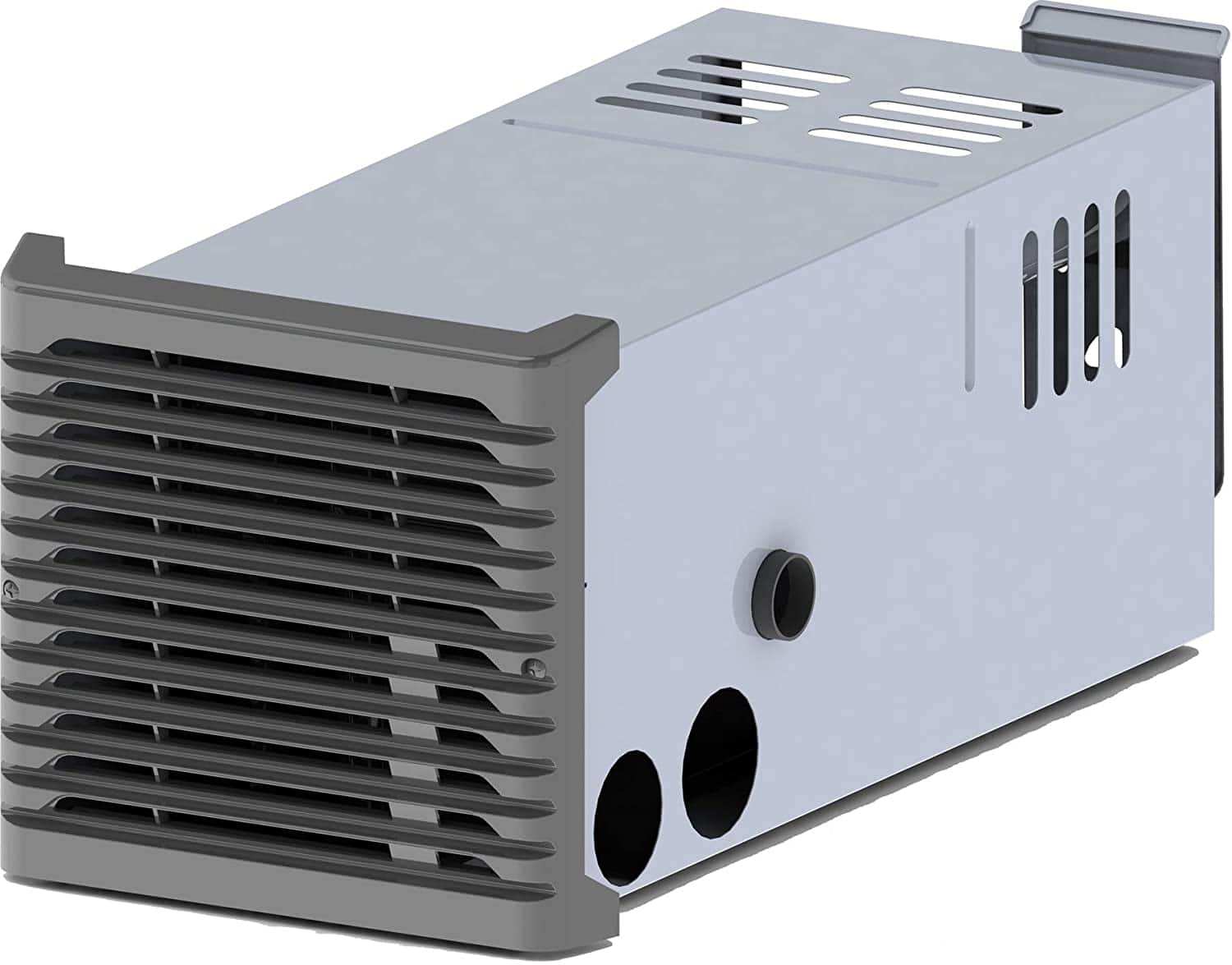 If you already own an RV with a heating system that contains Suburban components, you should consider getting Suburban 2504ABK Nt-20Seq Furnace. Keep in mind that this model isn't compatible with equipment produced by other brands.
This furnace utilizes an electronic ignition system and is equipped with grilles designed for effective zone heating. The model's maximum heating output is 19,000BTU/h, and it is powerful enough to heat most class A, B, and C RVs quickly and effectively.
Pros
It utilizes the sealed forced-draft combustion technology
An affordable price
Excellent performance at freezing temperatures
It doesn't generate a lot of noise
Cons
Truma VarioHeat Comfort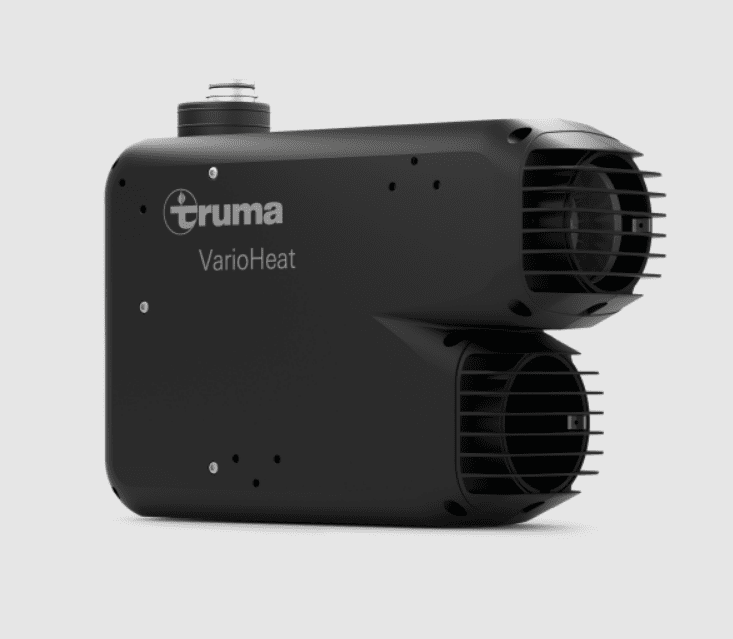 All you have to do to control the temperature in your RV with the Truma VarioHeat Comfort is set the preferred temperature on the thermostat and let the furnace do the rest. The furnace adjusts its heat output automatically to reach the temperature you selected.
Also, this model can operate at three heat output levels, and it uses between 0.2 and 0.6 lbs of propane or butane fuel per hour. The furnace distributes the air evenly throughout its coverage area regardless of how much of its heating capacity you're using.
Pros
Lightweight and space-saving design
The furnace can be in use while you're driving
The furnace comes with a digital control panel
It has the boost function for fast heating
Cons
Suburban 2456A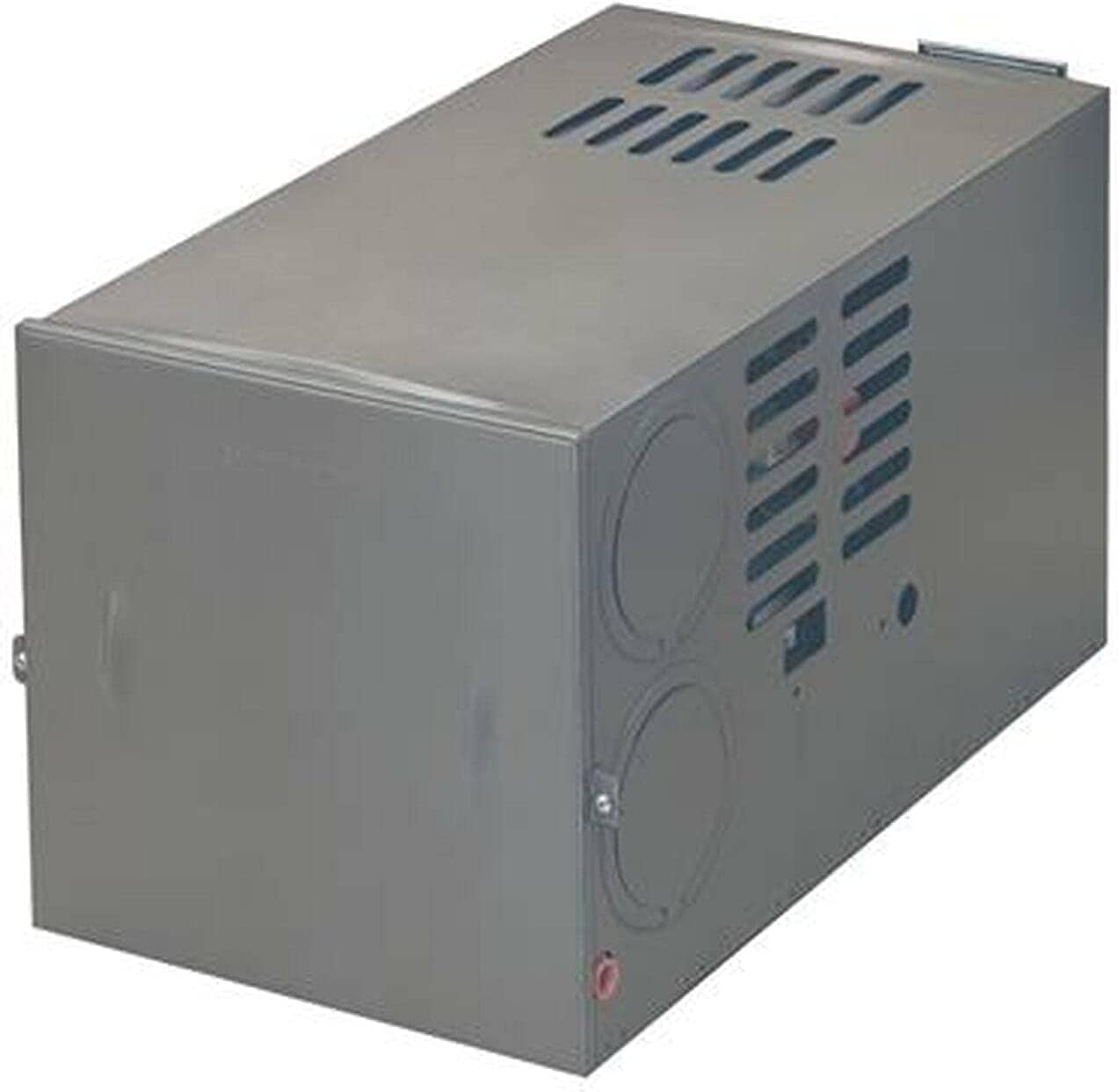 Even though the manufacturer offers a limited two-year warranty for the Suburban 2456A, this durable furnace can remain in perfect condition for more than a decade. Its high-quality components prevent gas leaks, and airflow oscillations and ensure that each part of an RV is equally warm.
Suburban's model has a powerful AC motor and utilizes the solid-state ignition mechanism that lowers its power consumption. The furnace's maximum heating output exceeds the needs of most RV owners, so you need to check if its size is suitable for your vehicle.
Pros
Reliable and durable heating option for RVs and small homes
Effortless temperature control
Moderate fuel consumption
Cons
The furnace weighs more than 40lbs and makes a lot of noise
Dometic DFDL 40111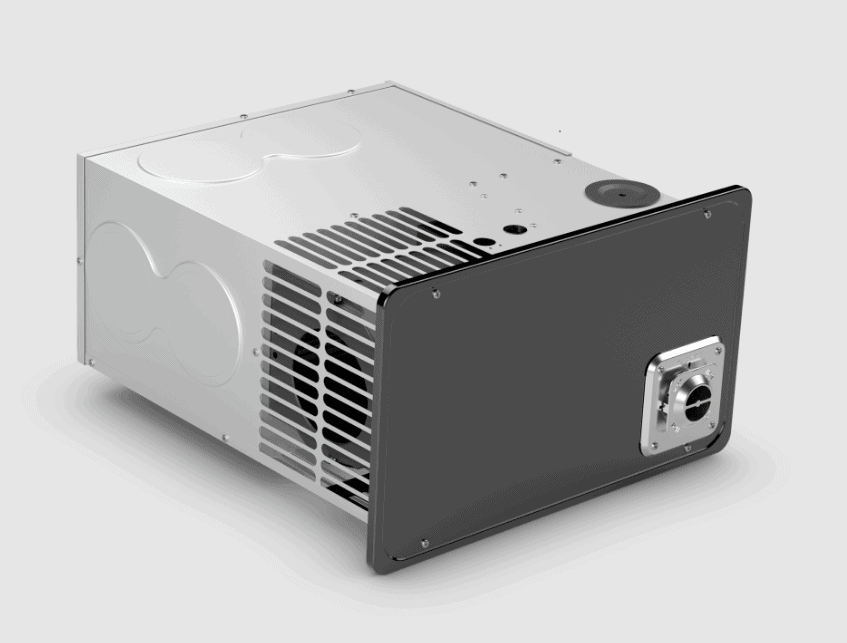 Like all Dometic products, the Dometic DFDL 40111 delivers excellent heating performances. The large furnace produces up to 40,000 BTU/h, and it won't struggle to maintain the temperature in your RV at the same level.
This model doesn't generate a lot of air turbulence and creates a minimal amount of noise while it is in use. The furnace requires professional installation due to complex wiring, and you shouldn't attempt to install it on your own.
Pros
It utilizes electronic ignition
The furnace doesn't occupy a lot of space
It's compatible with different duct configurations
Low noise level
Cons
The furnace requires an access door that is sold separately
Suburban SQ-F 2552A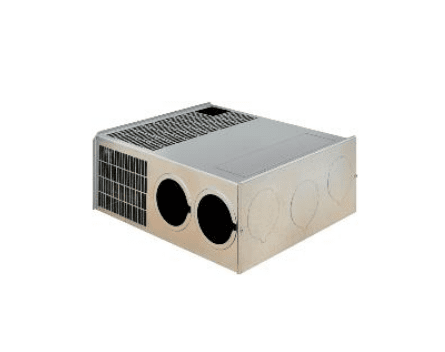 I recommend consulting a technician familiar with your RV's heating system before purchasing the Suburban SQ-F 2552A furnace. This model isn't a good fit for all RVs because it requires two to four inches wide ducts.
The automatic spark ignition, sealed forced-draft combustion, and easily accessible gas and electrical connections are among the reasons why this Suburban SQ-F series furnace is so popular. The model generates up to 20,000BTU/h and can heat most RVs effortlessly.
Pros
It has a 5.1 Amp draw
Available in different colors
The furnace has multi-ported stainless steel burners
It can run for a few days continually on a single 20lbs fuel tank
Cons
Some of the furnace's components aren't durable
Frequently Asked Questions about RV Furnaces
Question: Can I use a propane furnace while driving my RV?
Answer: Yes, you can, but only if you're sure the pilot light and propane connection aren't faulty.
Question: Do RV furnaces contain hazardous substances?
Answer: Yes, they do, and you must wear gloves when handling an RV furnace?
Question: How often do I have to perform RV furnace checks?
Answer: It's advisable to clean the vents at least once every few months. Also, your RV's heating system should be inspected by a technician annually.
Question: Are diesel RV furnaces better than models that run on propane?
Answer: Furnaces that run on diesel are more convenient as they eliminate the need for a propane tank in your RV, but they don't offer better heating performances.
My Verdict: What's the Best Furnace for Your RV?
Staying warm while RVing during winter can be challenging if you don't have a furnace that can keep the temperature in the motorhome's living and sleeping areas at the same level. However, most RVs have powerful and durable heating systems that can last more than a decade.
I don't recommend replacing the RV's original furnace unless it's faulty or lacks the heating capacity to keep the vehicle warm during the winter months. I think that the Truma Combi Eco is one of the best RV furnaces on the market that can heat the vehicle's interior and its water supply.
Models like Suburban 2456A or Dometic DFMD35121 can be a good option for RV owners that have heating systems compatible with these furnaces. Take a look at our guide to the best propane hose extensions if you're having trouble connecting your RV furnace to the fuel supply.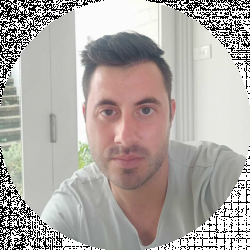 Latest posts by David Borgogni
(see all)