A furnace transformer can last for twenty to forty years and is often more durable than the furnace, b3ut they're susceptible to sudden voltage changes. Furnace transformer replacement is your only option if the part gets damaged by an abrupt increase of voltage.
This issue isn't prevalent, as most furnaces stop functioning normally due to clogged air filters, bad blower motors, or malfunctioning thermostats. In addition, you don't necessarily have to hire an HVAC technician to fix this problem since furnace transformers are relatively easy to change.
You just need the right set of HVAC tools and basic electrical knowledge to remove the furnace's original transformer and install its replacement.
So, in this furnance transformer replacement guide, I'm going to take you through the entire process of changing a furnace transformer, and I'm going to suggest several replacement parts that might be the right fit for your furnace. You should also go through our guide to furnace types to get more information on how these heating systems work.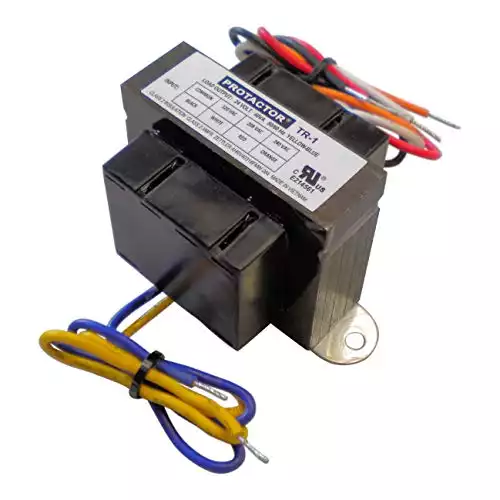 What is a Furnace Transformer?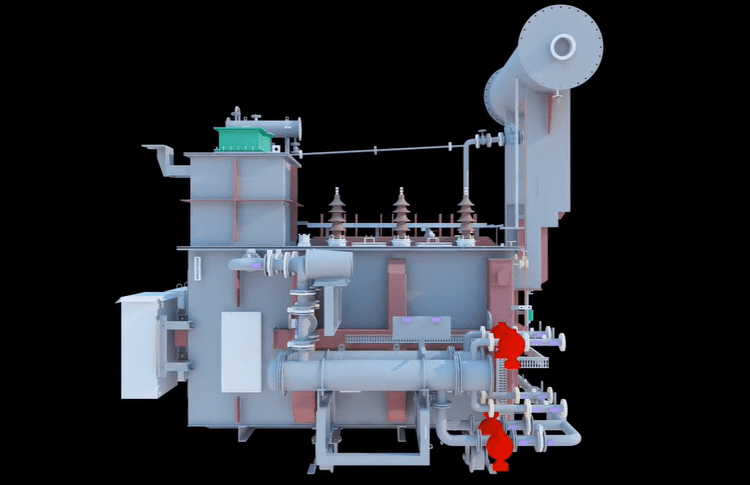 All furnaces need electricity to function regardless of the fuel they're using. Blower motors, pilot lights, circuit boards, relays, and control panels all run on electricity, which is the reason why you cannot use a furnace during a power outage.
Home electricity voltage is either 120V or 240V, so your gas, oil, or electric furnace will be rated at 120V or 240V. However, components like circuit boards or relays operate at a much lower voltage, usually around 24VAC, while blower motors and draft inducer motors run on 120VAC or 240VAC.
That's where a furnace transformer comes in, as its role is to lower the voltage of the mains electricity and prevent it from damaging sensitive electronic components. This device can increase or decrease the voltage of the mains electricity without affecting its frequency.
Read our guide to the best furnace heat exchangers if you're looking for replacement parts for your furnace's heat exchanger.
Detecting the Signs of a Bad Furnace Transformer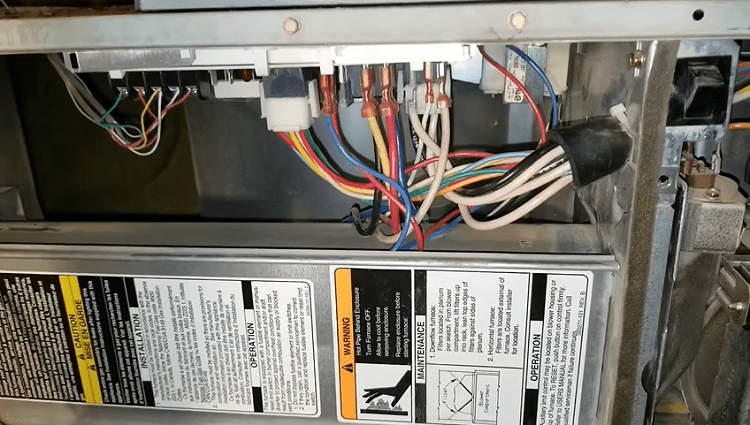 A furnace cannot function normally if its transformer is faulty, so you're likely to notice several signs that indicate that this part is faulty.
Furnace Won't Start
This is one of the most common symptoms of a bad transformer. However, a transformer isn't the only component that can prevent a furnace from switching on, and you have to inspect the transformer to determine if it's working properly.
Home Circuit Breakers Trip Frequently
Sudden voltage spikes are going to be more frequent if a transformer starts to go bad. As a result, circuit breakers in your home will trip almost every time you switch on your furnace.
Strange Humming Sounds
It is normal for a furnace to produce a certain amount of noise, but if you start noticing unusual humming sounds coming out of your furnace, you should check its transformer.
A plethora of wiring problems can cause a transformer to burn up. You will notice smoke coming out of the furnace if this happens, and you should switch off the furnace immediately to prevent damage to other system components.
Browse through our guide to heating systems to learn more about different types of residential heating systems.
Finding a Furnace Transformer Replacement
Once you notice a symptom of a failing transformer, you have to check if this part is the reason why your furnace isn't working properly. You're going to need a voltmeter to measure the voltage of the electricity that comes into this part.
Finding the transformer can be challenging since the component's location isn't the same on all furnace models. Nonetheless, the part should be located within the furnace's control box.
After you've located the transformer, you should use the voltmeter to measure the primary and secondary voltage. In case the part is working properly, the voltmeter should read 120V or 240V on the live wire and 24V on the neutral wire.
Any other voltage reading indicates that the transformer isn't working properly and that you have to find a replacement for it. All leading furnace manufacturers offer OEM transformers that are designed to fit specific brands' models.
Opting for an OEM transformer is the safest option since you won't have to worry about the part's compatibility. Check out our furnace flame sensor replacement guide if you're looking for a way to replace this component.
Installing a New Furnace Transformer
Your furnace should have access to electricity while determining if the transformer is faulty, but you must turn off the power before you can start installing its replacement. The easiest way to ensure that the furnace doesn't have access to electricity is to trip the breaker.
Removing a Bad Furnace Transformer
You're going to need a pair of wire cutters to cut all four wires connected to the transformer, but don't remove the wires until you have installed the replacement part. Use a socket wrench or a screwdriver to unfasten the screws that hold the transformer in place.
Connecting the Replacement Part
Once you've removed the furnace's original transformer, you can proceed to install its replacement. It is advisable to go through the replacement part's manual so that you can distinguish between supply and secondary wires.
Proceed to tighten the device's screws or bolts in place of the old transformer and then use old wires as guides to attach a new set of wires. All four old wires should be removed at the end of the installation process.
Go through our guide to the best furnace gas valves to find out why this component is so crucial for your furnace.
Troubleshooting a New Furnace Transformer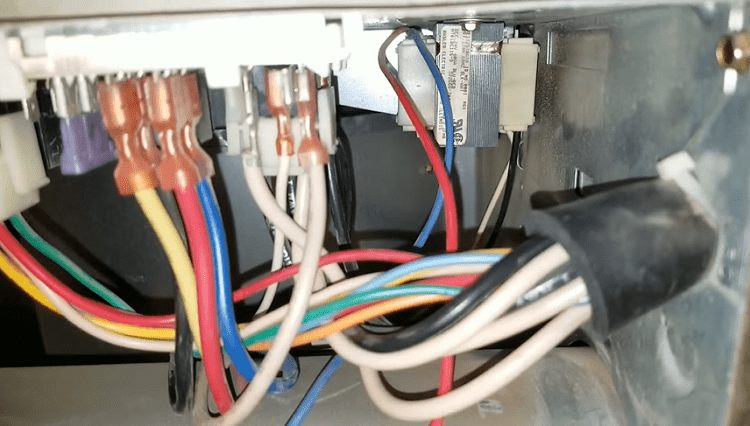 Turn on the circuit breaker once you install a new transformer on your furnace and use a voltmeter to measure the voltage on supply and secondary wires. In case the reading shows that the primary voltage is 120V or 240V and 24V secondary voltage, you can put the furnace cover in its place.
Keep in mind that the transformer can catch fire during the troubleshooting process if another faulty component is overdrawing power, so you shouldn't put the cover back on until you've made sure that the furnace is working properly.
However, you might not be able to use the furnace while its door or cover is opened because of the safety switch that prevents you from switching on the furnace while its blower motor is exposed.
Read our guide to Heil furnace replacement parts if you need OEM or aftermarket parts for a furnace manufactured by this brand.
The Most Important Factors to Consider While Replacing a Furnace Transformer
Even though the furnace transformer replacement process might seem simple, you should approach it with caution since a slight misstep can damage the furnace. Also, you have to be prepared for each step of this process to keep the chances of making a mistake at a minimum.
Aside from taking safety precautions, you must ensure that you have a replacement part that is compatible with your furnace. I've selected some of the most important aspects you need to take into consideration while replacing a furnace transformer.
Check the Transformer's Primary and Secondary Voltage
Most furnace models have transformers with 120V primary and 24V secondary voltage. Despite this, you still need to find out the voltage rating of the old transformer so that you can find a suitable replacement for it.
Getting a new transformer that isn't compatible with your furnace can cause damage to the appliance's components and even damage your home's electrical installations.
This information is usually listed on a label located on the front part of the component, so checking the transformer's primary and secondary voltage shouldn't be too difficult.
Decide Between OEM and Aftermarket Parts
As we already noted, Goodman, Lennox, and other industry-leading furnace manufacturers offer OEM transformers made for specific models. So, all you need to find a replacement for the furnace's original transformer is its model number.
Besides OEM parts, you can also try searching for aftermarket parts that are compatible with the furnace model you have. However, the manufacturer doesn't recommend these parts because they're not as durable as OEM parts.
The lack of craftsmanship doesn't affect the price of aftermarket transformers since they can be more expensive than OEM models.
Get the Right Tools
You're going to need several tools to determine if a transformer is faulty and to install its replacement. Measuring the primary and secondary voltage of the original transformer isn't possible without a voltmeter.
Also, this tool enables you to measure the voltage on wires after you complete the installation process. A transformer can be attached to the furnace with screws or bolts, so you might need a screwdriver or a socket wrench to remove the old part and connect a new one.
A pair of wire cutters can be useful if you want to use old supply and secondary wires as guides, as they allow you to remove a transformer without having to detach the wires.
Check the Product's Quality
A furnace transformer can last for more than twenty years, but models made of low-quality materials tend to wear out much faster. That's why purchasing the replacement part from an unreliable source isn't advisable.
The model you choose should be under warranty for at least a few months after the purchase. Try to read about the experiences other homeowners had with the part you want to purchase. Doing so can help you determine its quality and performance capabilities.
Don't Opt for the Most Affordable Option
The price of furnace transformers spans from $20 to $40, so you won't have to spend a lot of money to replace this part. Choosing the least expensive model that is compatible with your furnace might not be a great idea since you might end up with a part made of materials that wear out quickly.
HVAC technicians usually charge between $100 and $150 for the transformer replacement service. That's why hiring a professional to fix your furnace's transformer can be a great option for homeowners who don't feel comfortable working with electricity.
The Best Furnace Transformer Recommendations
It is paramount to get a furnace transformer that has the same primary and secondary voltage ratings as the original part. Also, the part's mount needs to match the specific furnace model because you won't be able to install it if it is too small or too big for the appliance's mounting plate.
I've selected several furnace transformers that might be a good fit for your furnace, so let's take a closer look at their features.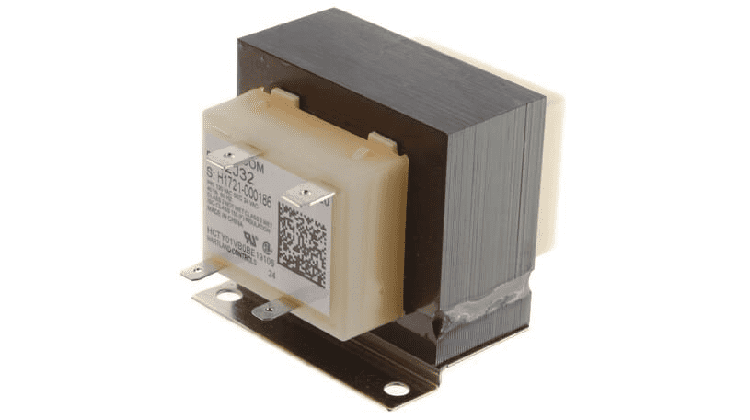 The Lennox 42J32 part is designed for Lennox furnaces that use transformers with 120V primary and 24V secondary ratings. This OEM part is compatible with several brands' furnace models, and you must check if you can use it on your Lennox furnace.
The transformer comes with the components you need to install it, and the installation process shouldn't take more than a few moments of your time. However, this replacement transformer is more expensive than its alternatives, so you might want to consider a more affordable solution.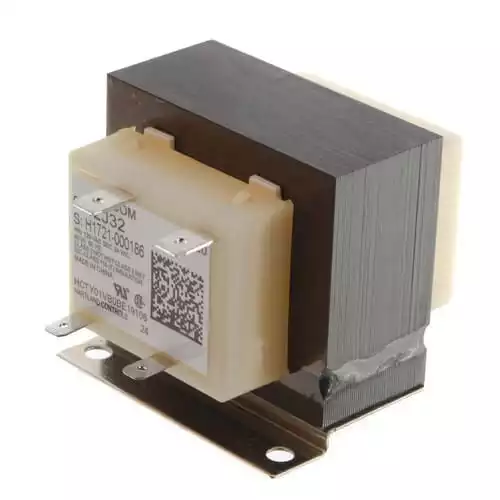 Lennox 42J32 | Amazon
This is a brand new OEM replacement furnace transformer.
Buy at Amazon
We earn a commission if you make a purchase, at no additional cost to you.
11/28/2023 05:27 am GMT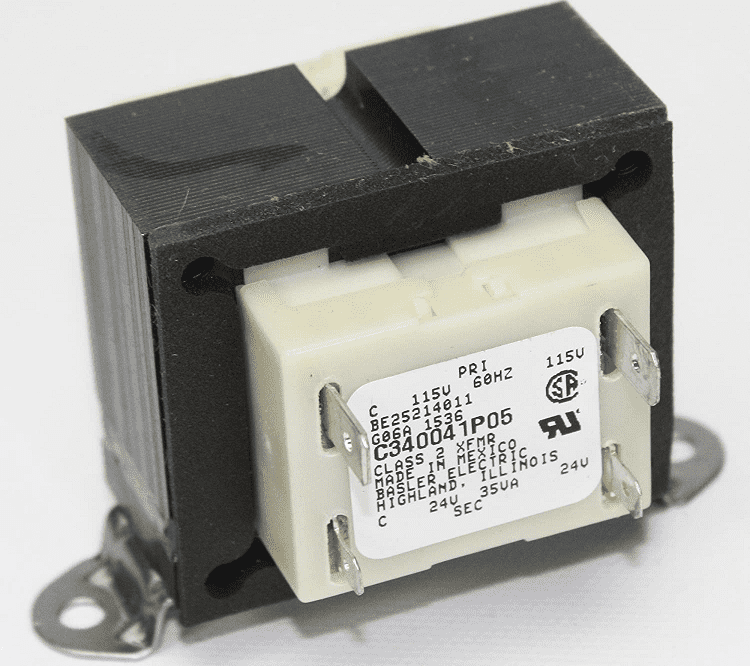 In case you're searching for a replacement transformer you can install on an American Standard or Trane furnace, you should take a closer look at the Trane TRR01729. This OEM part replaces original parts such as TRR-1816 or TRR1755, as well as numerous others.
The primary voltage rating of this transformer is 115V, while its secondary voltage rating is 24V. This part has a foot mount and a sound-isolating gasket. However, it is better suited for furnaces released five or ten years ago, as it might not fit on more recent Trane or American Standard furnace models.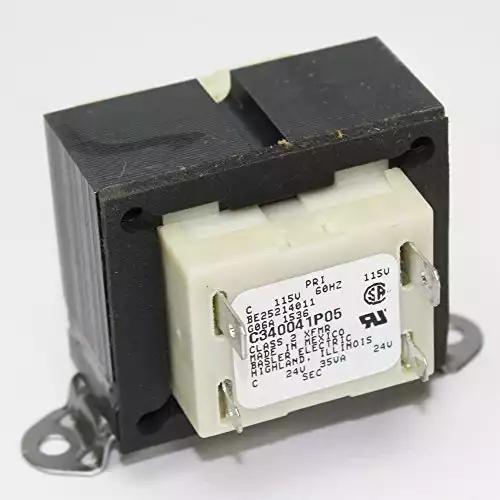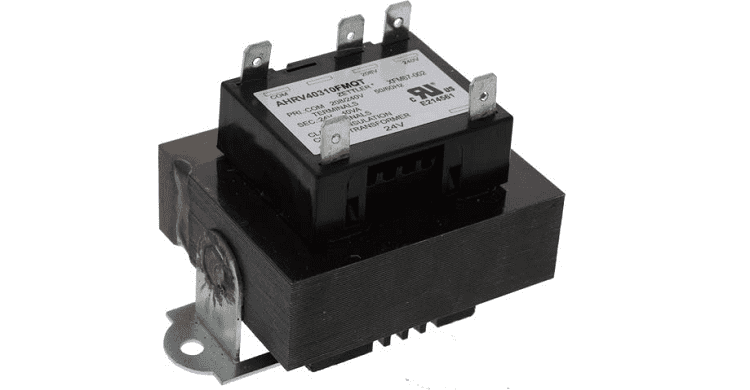 The HT01BD2009 can replace transformers on Carrier's furnaces and heat pumps. The model's primary voltage rating is 208V or 240V, and you can choose the input option that best fits the appliance's requirements. Its secondary voltage rating is set to 24V.
Carrier does not recommend this aftermarket part. Moreover, the manufacturer doesn't offer the list of original parts it replaces. So, determining if the component is compatible with your furnace can be difficult.
That's why you should only opt for this transformer if you're sure that you can install it on your Carrier furnace.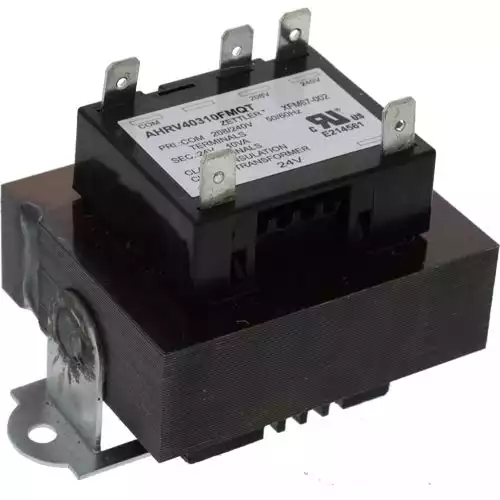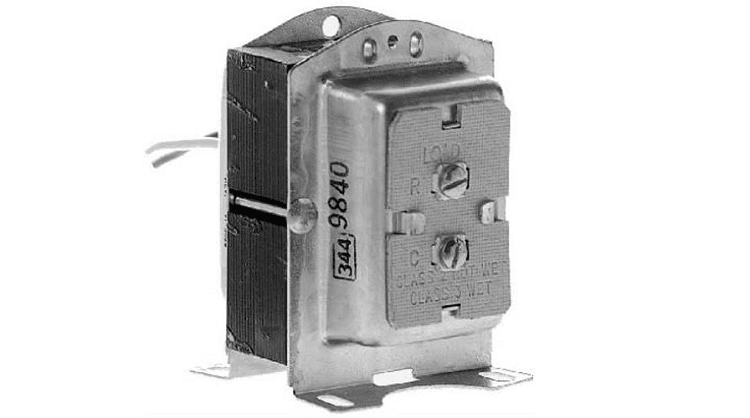 The Honeywell AT72D1683 transformer can be used to power the furnace's 24V components such as relays, thermostats, or gas valves. Its primary voltage rating is 120V, and you cannot install it on the appliance that utilizes 240V transformers.
Its wires have different colors, which make it easier to differentiate between secondary and supply wires. Its housing absorbs vibrations and noises. You can use it to replace the original AT20, AT40, or AT87 transformers. Unfortunately, installing this OEM part on furnaces manufactured by other brands isn't possible.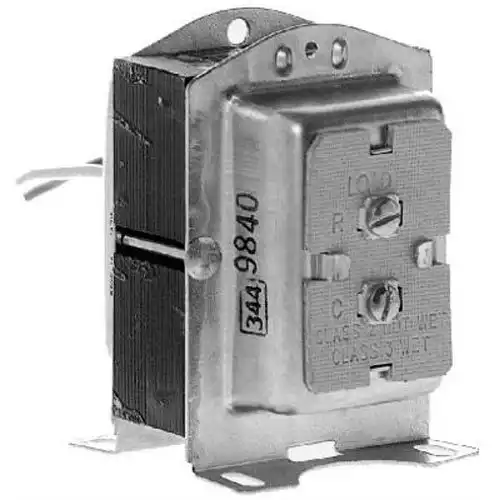 Honeywell AT72D1683 | Amazon
24V control circuit step-down transformer designed to power any 24V control system, including thermostats, gas valves and relays.
Buy at Amazon
We earn a commission if you make a purchase, at no additional cost to you.
11/27/2023 11:12 pm GMT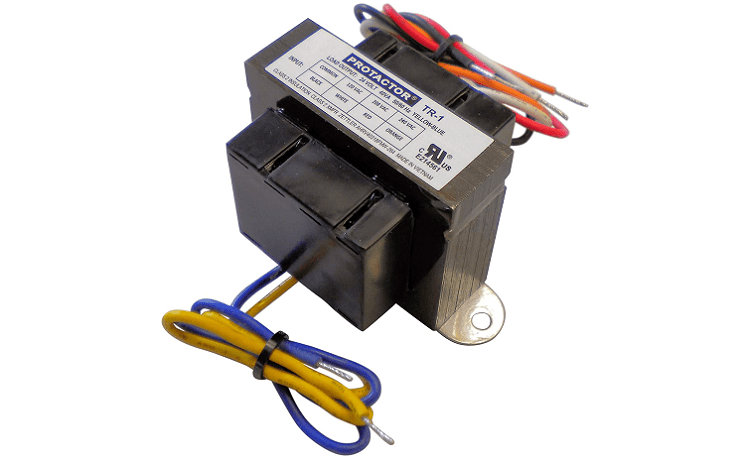 Depending on your needs, you can wire the Protactor Universal Furnace Transformer for 120V, 208V, or 240V. The part's secondary voltage rating is 24V 40VA, and you can install it on almost all gas, oil, or electric furnaces.
Its mounting holes are 3-1/8" wide, and you need to check if they are too big or too small for the appliance's mounting plate. The manufacturer has a two-year replacement policy, so if the component fails during that time, you can get a new one for free.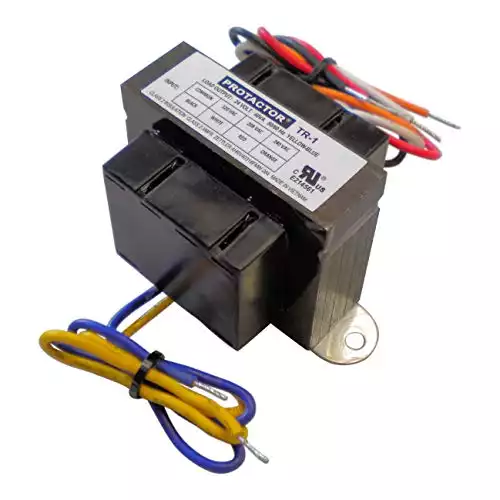 Frequently Asked Questions
Question: Do all Furnace Transformers Have Color-Coded Wires?
Answer: Furnace transformers usually have color-coded wires, but they don't use a standardized color system to denote supply and secondary wires.
Question: Can I Repair a Faulty Furnace Transformer?
Answer: Repairing a broken furnace transformer is usually impossible, and replacing this part is the easiest and the least expensive option.
Question: Can a Furnace Transformer Explode?
Answer: No, but it can catch fire. This usually happens because of a voltage surge caused by a faulty furnace component.
Question: Where Can I Buy a Furnace Transformer?
Answer: You can get a new furnace transformer from an online retailer or purchase it at a home improvement store like Lowe's or Home Depot.
Final Thoughts
Furnace transformers are among the most durable components of furnaces. They usually fail when one or more parts draw too much power or if they're exposed to a sudden voltage surge caused by lightning.
In case a faulty blower motor or draft inducer motor was the reason why the transformer stopped working, you shouldn't install a new transformer until you're resolved the core of the problem.
That's why I advise against replacing a transformer before an HVAC technician examines your furnace and determines why the transformer failed. I recommend getting the Protactor Universal Furnace Transformer because it is compatible with a wide range of furnace models.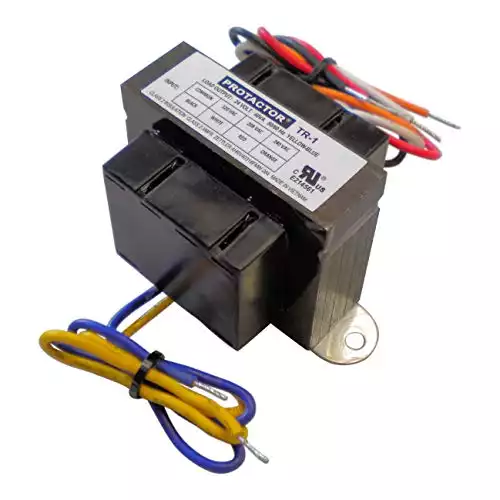 A model like the Trane TRR01729 or Lennox 42J32 might be a good solution for you if you have a Trane or Lennox furnace. Was this furnace replacement guide helpful?
Let me know in the comments or continue reading our furnace exhaust guide to finding out how to dispose of harmful gases your furnace produces.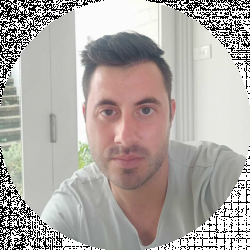 Latest posts by David Borgogni
(see all)